Bryson DeChambeau is renowned for his technical approach to the golf game. He likes to work with angles and science to consistently repeat a golf swing's motion.
He has somewhat of a rigid and unorthodox swing which isn't exactly the smoothest but trust me, this guy can swing the golf club, and the speed he can generate now is off the charts.
But his club selection helps too. Could you add one of Bryson's clubs to your bag to take your game to the next level? And what clubs does Bryson DeChambeau use?
Here's the Bryson DeChambeau WITB:
Drive: Stealth 2 Plus
3-Wood: Cobra Radspeed
5-Wood: Cobra Speedzone
2-Iron: Ping Crossover
Irons: Ping i230 One–length irons
Wedges: Ping Glide 4.0 (60°, 56°, 50°, 45°)
Putter: LA Golf SIK Pro C-Series putter
His technical approach to the game also applies to his consideration of golf clubs since he wants his golf clubs to behave a certain way with pre-determined features. He likes to draw the ball with all of his golf clubs.
Keep reading to learn everything about Bryson Dechambeau's what's in the bag and how he utilizes them to the max.
Bryson DeChambeau WITB — Specs
Here's a table that summarizes Bryson DeChambeau golf clubs and equipment for the year 2023.
Bryson DeChambeau's Golf Clubs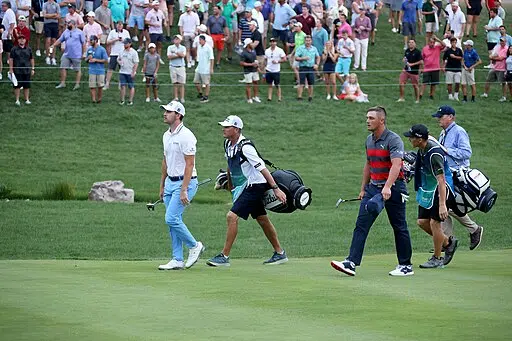 Bryson DeChambeau has been with Cobra for the longest time. He caused some headaches at the Cobra headquarters trying to achieve the ideal driver. However, he figured something out with his Cobra RadSpeed driver.
However, he has gone to a Stealth Driver since his contract expired. And I don't blame him. It's a great driver. You can read more about the Stealth Driver here.
According to Bryson, ball control on mishits is hard to achieve when you're swinging it over 185 miles per hour this has pushed him to start swinging a little slower and not pursue distance like he once would. He is adding more control and precision to his drives.
The Stealth 2 Plus round-faced design helps forgiveness on shots high of the face and produces good results on the lower mishits of the face.
Read more: Who Makes Cobra Golf Clubs
You don't need to set up this 3-wood how Bryson has set up his, obviously. But if that fastest player on the planet uses this golf club, it has something to give when it comes to speed.
Try this Cobra King Radspeed 3 wood to see if it can change something in your game. This club can be a powerful and reliable option off the tee, and if required, it can also be hit from the fairway.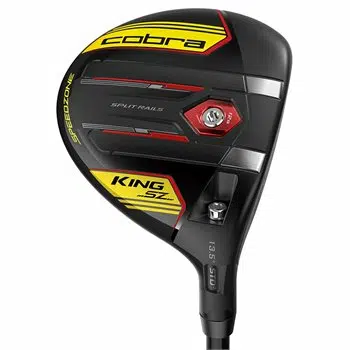 Cobra King Speedzone 5 wood is one of Bryson's most trusty clubs in the bag. Because Bryson can hit it miles, he uses his 5 wood as a safer option off the tee to get into position for his approach shots.
The Cobra King Speedzone Tour is a highly lucrative golf club as it can be used off the tee, but most importantly, it can give you distance and precision off the fairway, and if you swing fast enough, you can use it from the rough as well.
Read more: How Do Brooks Koepka Golf Clubs Compare With Bryson DeChambeau's?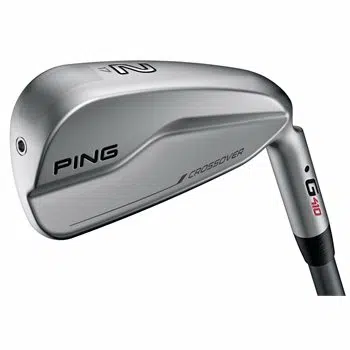 Since splitting with Cobra Golf, Bryson DeChambeau equipment changed, and he started testing out with Ping. Ping has developed a great set of golf clubs fulfilling Bryson's requirement.
During the Mayokaba tournament of LIV golf, Bryson used this 2-iron a lot and was able to hit these piercing bullets through the air, which performed well with low spin and a low apex.
This club lets you hit low off the tee with no spin, with the ball running forever. If you're looking for that stinger flight of the tee, put this beauty in your bag.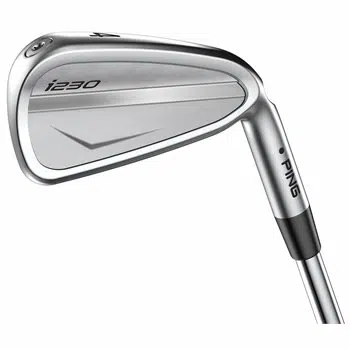 The long-awaited question, what irons does Bryson DeChambeau use?
After parting ways with Cobra, Bryson went to the Ping headquarters, and they assessed his swing beyond his expectations.
They determined what Bryson likes in his irons and what type of shots he likes to play with them. Ping converted an iron model of the shelf and made it compatible so they could work as a one-length club set.
According to Bryson, Ping did an amazing job. The clubs Ping provided him not only worked great on the fairway, but the face control through rough was also commendable.
Irons Bryson uses a draw-biased loft since Bryson likes to hit draws of all of his clubs. Bryson does not use traditional lofts on his golf clubs.
Bryson Irons have the following lofts:
4-iron: 16 degrees (3-iron head)
5-iron: 19.5 degrees (4-iron)
6-iron: 21.5 degrees (4-iron)
7-iron: 25 degrees (5-iron)
8-iron: 30 degrees (7-iron)
9-iron: 35 degrees (8-iron)
Pitching Wedge: 40 degrees (9-iron)
Ping i230s are a great set of golf clubs for all golfers providing good design, forgiveness, and a soft feel with the added advantage of piercing the clubface through the rough.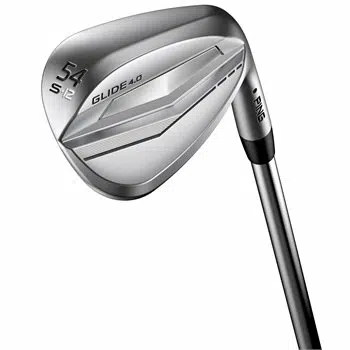 Bryson DeChambeau bag has recently added ping glide 4.0 wedges. His usual setup includes a 56, 50, and 45-degree wedge. However, he recently added a 60-degree to test it around the green.
Bryson, in the past, has used Artisan prototype wedges. He still has an Artisan 56 degree to help him play different shots in different considerations.
These wedges are ideal for many golfers because of their exposed and rounded-off bounces. Forgiveness is a great advantage of these wedges.
A lot of other tour golfers, like Victor Hovland, use Ping clubs. Check out Victor Hovland WITB here.
LA Golf SIK Pro C-Series Arm Lock — Putter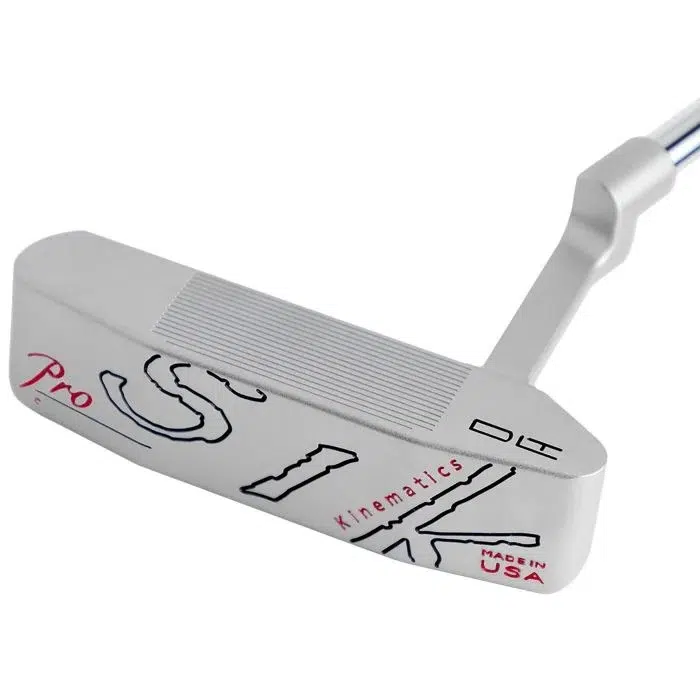 Bryson has tried out a lot of putters in his career. Since putting requires thought, the science of land contours, and angles, this part of his game involves the most technical detail, and he uses a complicated system to define his numbers, distances and feels.
Bryson has opted for an arm lock putter for quite some time now. This Bryson DeChambeau putter has brought him a lot of success in competition and his putting stats. He has transformed his game from an average putter to an above-average putter.
Anyone who believes they can't find that perfect control over a putter should look into an arm lock putter. The added stability of the club face because of locked wrists and arms can be the difference in your game.
Pro V1x is one of the most used golf balls on the tour. Unsurprisingly, the fastest player on the planet is using these golf balls.
The Pro V1 has found its great utility because of its all-around performance in all game sectors. Learn more about the Titleist balls in our Pro V1x review.
Bryson uses an ultra-light oversized golf grip on all his golf clubs. These grips promote added club face stability and awareness through the golf ball. Bryson has a higher clubhead speed than most golfers alive. This requires him to have extra control over the club face. The JumboMax grips help him control the club face without adding any wrist rotation in his swing.
Bryson uses graphite shafts in all his irons and golf clubs, which is uncommon for long hitters. He believes graphite shafts can provide an extra level of stability. He even uses a graphite shaft in his putter.
Read more about graphite shafts, and check out the best graphite iron shafts.
The black and white color combination has a great look on the course. The Carbretta leather has a soft feel that comes at a reasonable price. This glove is great for golfers of all categories.
Bryson DeChambeau has been using Puma shoes since 2021. They have multiple features that properly secure your feet and add an extra layer of stability.
The Heel Lock Window technology covers your heel comfortably and locks your foot securely into the shoe. Adaptive Fit System provides all-around support through the internal bootie, while the external bootie, which is layered with PWRFRAME, ensures the foot is fully supported in high-wear areas.
There is a full-length IGNITE Foam cushioning platform and the renowned PWRADAPT Technology provides responsive comfort and 3-dimensional traction that adapts to how you move.
How Much Does Bryson DeChambeau's Bag Cost?
Let's break down how much it would cost to have a bag similar to Bryson DeChambeau's.
Overview of Bryson DeChambeau's Golf Career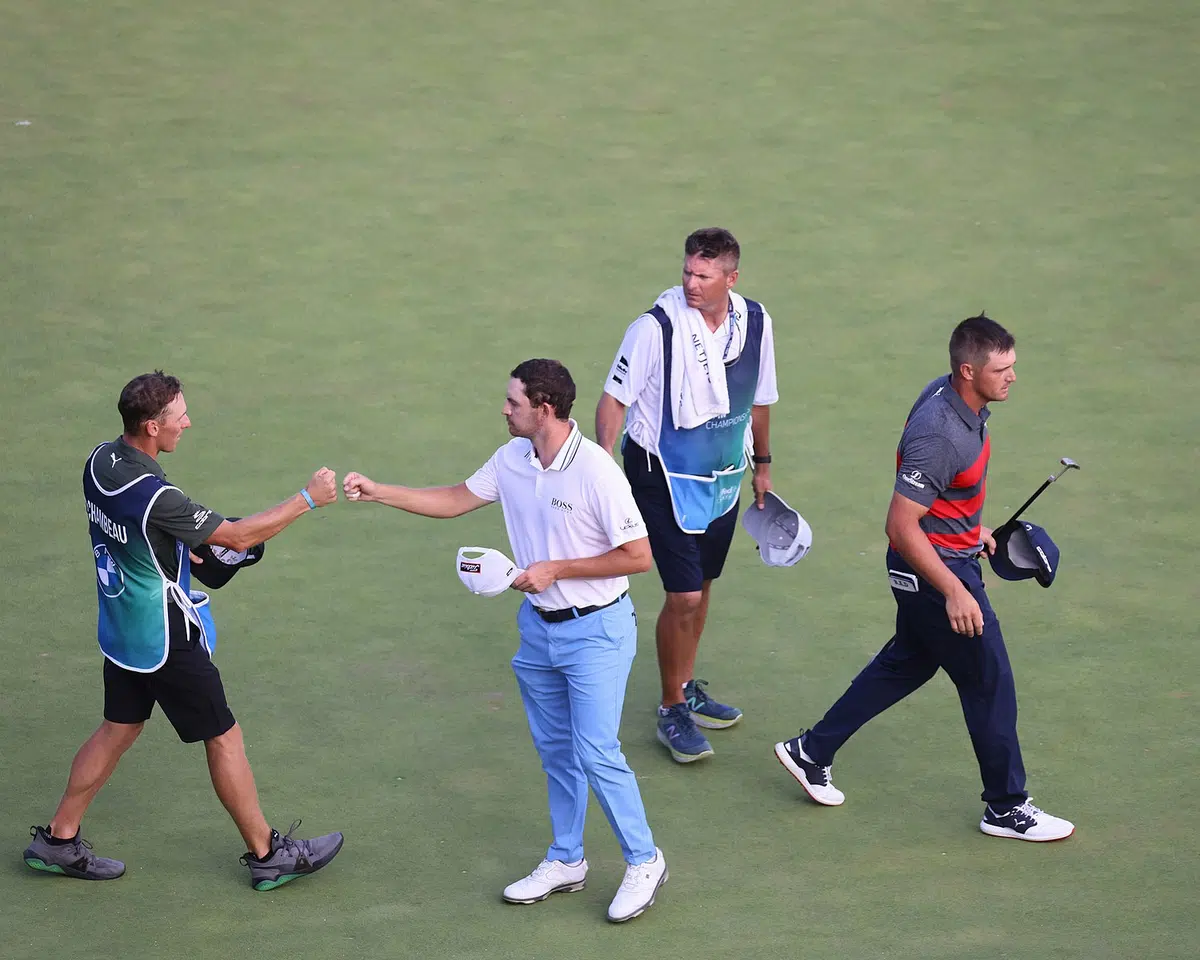 Bryson DeChambeau graduated from Southern Methodist University with a major in physics while competing in the NCAA (explains a lot about his approach to golf).
At the start of his career, he pushed the limits of perfection, following his own path of science and numbers to mold his game. He developed his game around a repeatable set of motions instead of traditional feels.
In the start, Bryson chased precision, but his name didn't pop up till he started chasing distance. Not a lot of golfers on the planet have changed the game with distance when it comes to golf.
Tiger Woods introduced a generation worth of fast-swinging, athletic golfers, but Bryson DecCambeau took that approach to the next level. In his pursuit of speed, he touched new peaks for a professional golfer and competed in a few longest-drive competitions with better-than-average results.
This pursuit pushed Bryson to focus a lot on his gear to get the maximum distance and control out of his clubs at the same time.
He had a long-standing relationship with Cobra Golf, where he influenced the design and efficiency of his golf clubs. However, his contract with Cobra expired in December 2022. Since then, he has gone in a different direction.
Let's look at what Bryson tried to achieve and what he got in his gear due to his critical approach.
FAQs
What Shaft Does Bryson DeChambeau Use?
Bryson DeChambeau uses LA Golf Shafts on all of his golf clubs. All his irons are LA Golf Rebar Proto Shafts with a standard length of 37.5 inches. However, recently he has been using a Project X HZRDUS T1100 shaft on his Stealth 2 plus driver.
Who Is Bryson DeChambeau's Clothing Sponsor?
Bryson DeChambeau's clothing sponsor is PUMA. You can see Bryson rocking the Puma sponsor on his cap, shirt, and shoes. Bryson DeChambeau's long-lasting deal with Cobra-Puma ended at the end of last year, and since then, he has been a free agent ready to be signed.
Final Thoughts
Bryson DeChambeau is one of the fastest golfers in the world. He has tried to add precision along with speed. Bryson DeChambeau WITB tells a story of great performance and quality. His methods might be unorthodox, but his U.S Open win in 2020 suggests that his methods get the job done.
Following Bryson's path would suggest you're going for precision along with golf clubs performing at higher standards at higher speeds. Following the Bryson path is not for everyone. However, his golf clubs can help people who are looking for precision & performance with an obsession similar to Bryson DeChambeau.
Read more: