One of golf's many draws is that we get to talk about the latest equipment. And the right piece of equipment could help you get to the next level.
Other sports aren't like this— you don't hear anyone talk about what kind of bat Aaron Judge uses or what type of helmet Tom Brady wears.
This makes golf relatable because we must carefully select our clubs and ensure they play to our strengths. Sometimes, this can be humbling when you have to switch from a stiff flex shaft to a regular, but it's all in the name of lowering scores.
Viktor Hovland is no different, except he gets to choose which equipment he wants for free and has chosen PING.
Here's Viktor Hovland's WITB in 2023.
Can one of these clubs help you up your game? Read on.
Viktor Hovland What's In The Bag – At A Glance
Viktor Hovland Driver—PING G425 LST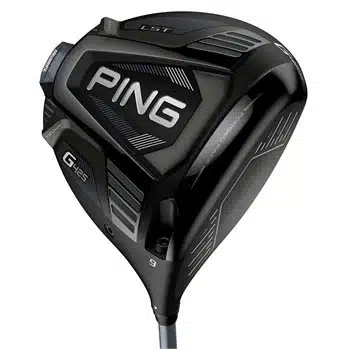 PING isn't the most popular driver on tour and has a reputation for being more for mid-high handicappers than world-renowned golf professionals. However, if PING made one driver that the pros would love, it would be the LST.
LST (low-spin technology) helps Hovland maintain a penetrating ball flight. This driver has the smallest sweet spot out of all the PING drivers, but I don't think that matters much to Viktor Hovland's golf clubs.
His goal is to keep the ball straight and keep it from getting too high in the air, which will leave his ball vulnerable to the elements. Low spin is achieved by moving the center of gravity closer to the face. In doing so, it reduces the amount of forgiveness which is why this club is not recommended for us normal folk. Neither is setting your driver to 8.2°.
Viktor Hovland's 3-Wood—Taylormade Stealth Plus
Yes, you read that right, it's a TaylorMade in a bag full of PING products. While Viktor is a staff player for PING, his arrangement allows him to experiment with whatever he thinks will get him the most Ws.
While he only has three wins on tour—that aren't exactly big tournaments—he always seems to find himself on the leaderboard. So if using a competitor's club is the best way to break through for a major win, then it's smart for PING to let him do so.
This club is a beast, and Viktor hits it further than most people's drives. The plus means it's smaller than regular stealth woods to give Viktor more workability and the option to hit it out of the rough.
Viktor Hovland's Hybrid—PING G425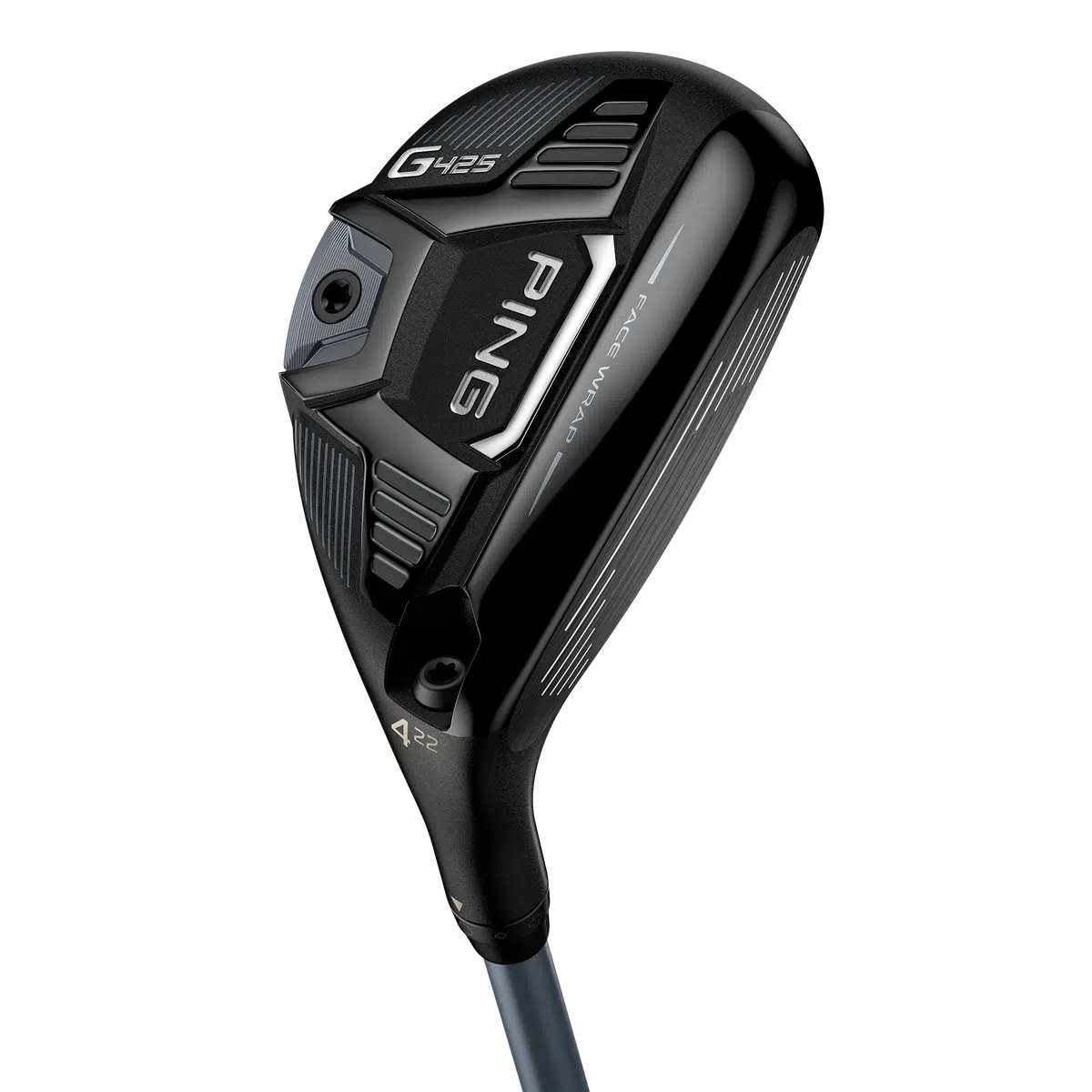 Back to the PING equipment and for good reason. This hybrid is great for attacking greens from far out. This club can stick well, whether long par 3 or short par 5s.
There is a bit of overlap here in Viktor's set, as his 3-iron loft is very close to this, but each club serves a different purpose. He gets away with it because he only carries three wedges (including PW).
This will definitely go further than his 3-iron but also has more forgiveness, so if a lie is particularly hairy, you'll probably see him opt for this club instead of his 3-iron.
Viktor Hovland Irons—PING i210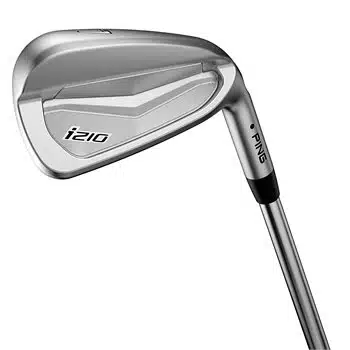 These irons are PING's attempt to blend blade irons with a high level of forgiveness. PING has always been able to create excellent game-improvement irons but seemed to lack the feel that tour players demand. These irons have done that.
The look at address is nothing short of clean and crisp. They look like any other Titleist or Mizuno that low-handicappers play. The difference is in the sole. These have a wider sole than those other guys, which creates a lower center of gravity and a larger sweet spot.
All of his irons are strengthened by .5°, which means if the standard loft of a PING i210 7-iron is 33°, Hovland's 7-iron is 32.5°. The length is also reduced by an eighth of an inch. This combination allows him to gain more control without sacrificing distance.
Viktor Hovland's Wedges—PING Glide Forged Pro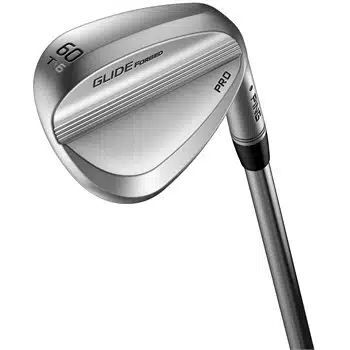 Viktor only carries two traditional wedges. He is an old-school player who keeps his PW in the same style as his irons and then fills his lower yardages with dedicated wedges.
Both his 50° and 56° are from the Glide Forged Line, which offers the best feel out of all PING wedges. You can tell he is a feel player because having a 6° gap between these two clubs is quite a lot. Bryson DeChambeau would never accept this.
Viktor Hovland's Putter—PING PLD DS 72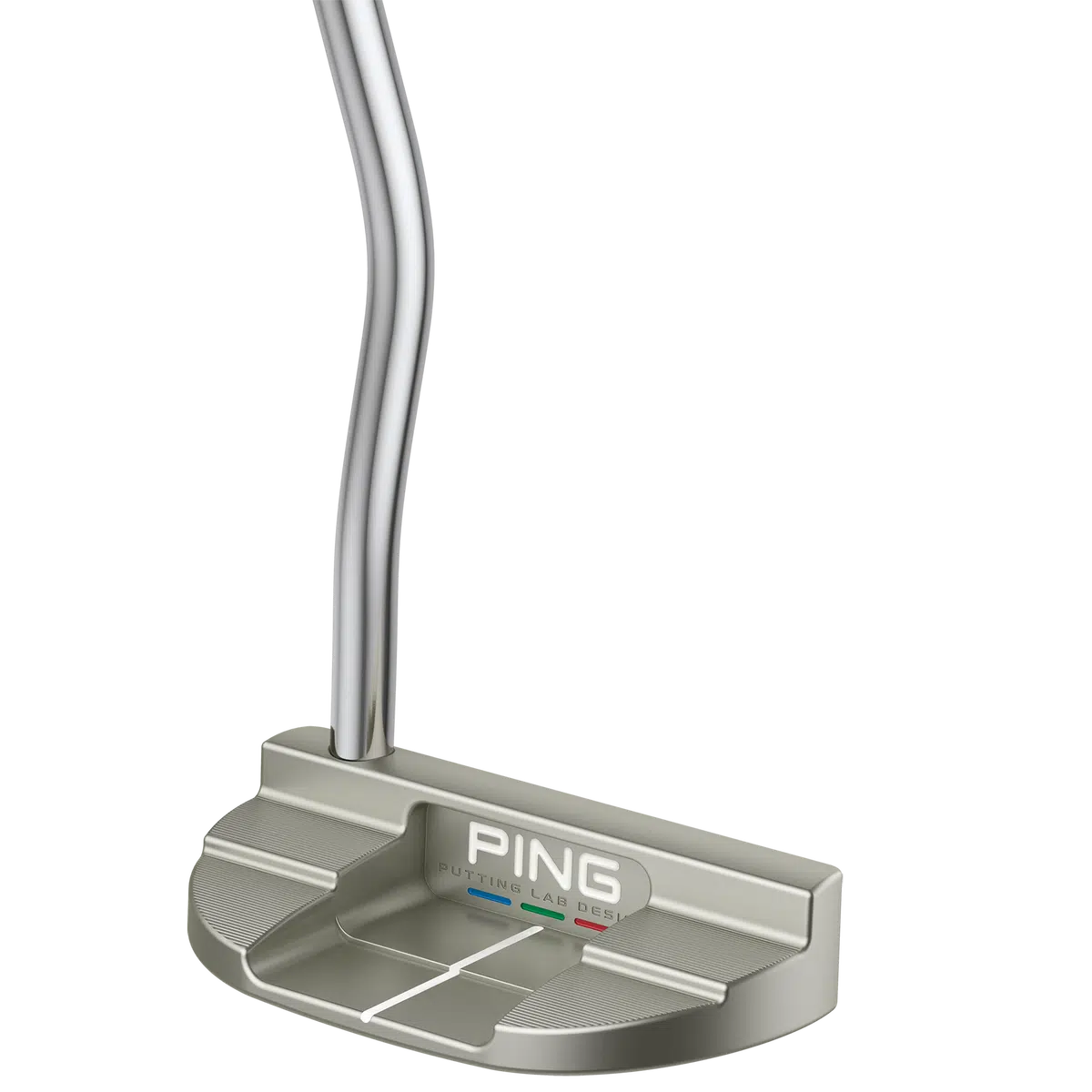 The putter is usually where pros get a hall pass from their sponsor to use anyone they think will get the job done. Viktor believes it's the PING PLD and has since 2019.
The Viktor Hovland putter is a mallet style familiar to him as he used similarly weighted putters in college. The finish is on purpose and helps the putter head rust evenly over time. This doesn't do much for performance, but it looks really cool.
Viktor Hovland's Golf Balls—Titleist Pro V1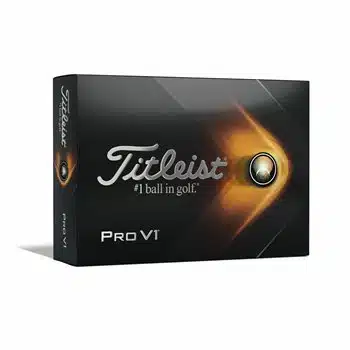 Golf is all about optimization and fine-tuning your clubs to the ball is no different. With everything about Hovland's set being about low spin and penetrating ball flights, he chooses the Pro V1 as the softer of the two Pro V1 offerings.
This allows him to get the spin he needs to hold greens from far out and work the ball in either direction. The genius behind Pro V1s is that they still provide a premium feel around the greens, which Hovland and every other PGA tour pro demand.
Viktor Hovland's Golf Shoes—Nike Roshe G Tour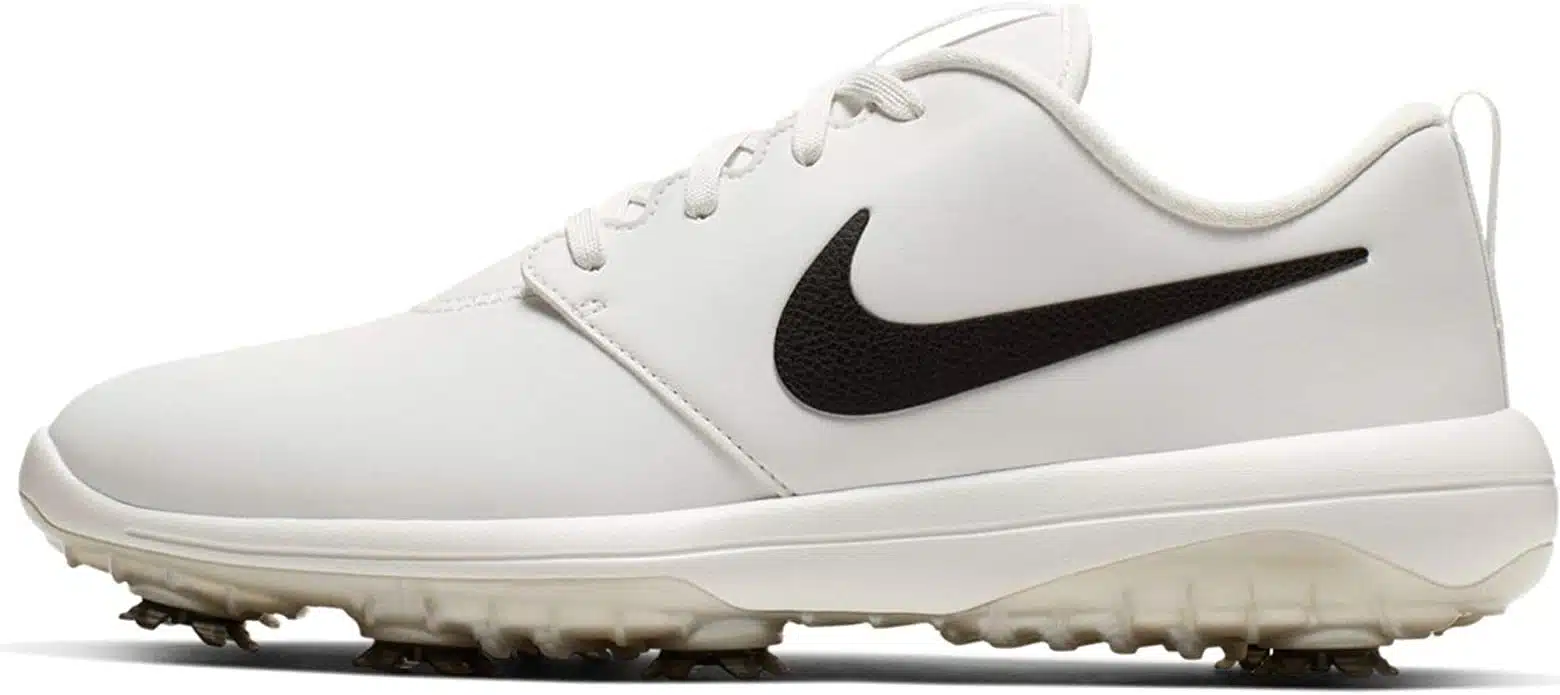 These suit Viktor perfectly. They have just enough style to be respected at the world's top golf courses yet still look athletic and youthful.
Of course, performance-wise, these are top-tier. The synthetic upper is waterproof and very flexible, so there's no break-in time. The simplistic design goes with every outfit and compliments his J. Lindeberg threads impressively.
Viktor Hovland's Glove—Titleist Players Glove
This is no surprise because this glove is the most used on every professional golf tour. It's preferred for its ultrathin Cabretta leather that is soft to the touch while still providing feel and superior grip.
I would recommend these to everyone, but they lack durability. Easy for the pros to use them since they have unlimited access to as many as they like. We must be a little more mindful of cost for the rest of us.
How Much Are Viktor Hovland's Clubs Worth?
| | | |
| --- | --- | --- |
| Equipment | Model | Price (approx.) |
| Driver | PING G425 LST | $404 |
| 3-Wood | Taylormade Stealth Plus | $429 |
| Hybrid | PING G425 | $219 |
| Irons (3-PW) | PING i210 | $967 |
| Wedges | PING Glide Forged Pro | $201 |
| Putter | PING PLD DS 72 | $449 |
| Ball | Titleist ProV1 | $50 |
| Grips | Golf Pride New Decade Multi Compound | $22 |
| Glove | Titleist Players Glove | $24 |
| Shoes | Nike Roshe G Tour | $71 |
| | Total Cost: | $3100 |
Victor Hovland WITB – FAQs
What Shaft Does Viktor Hovland Use?
The shaft that Viktor Hovland uses in his driver is a Fujikura Ventus Blue 6X. This helps temper his ball flight, so he maintains control in inclement weather and doesn't have to worry about it ballooning. In his irons, he uses KBS TourV 125X, which has become popular on tour and at country clubs all over the country.
What Putter Does Victor Hovland Use?
The putter that Victor Hovland uses is a PING PLD DS 72. It has a special finish that allows it to rust without affecting its performance. He has been using this putter for three years and says it's similar to his putters in college. Viktor Hovland uses a long grip to choke down on it to help create a smooth tempo.
How Do You Swing Like Viktor Hovland?
To swing like Viktor Hovland, you must be in great athletic shape, focusing on flexibility and stretching. Although guys like Hovland don't look like typical athletes, their bodies are fine-tuned to generate tremendous club head speed with precision. It takes years and even decades of practice to swing like Hovland or any professional you see on TV.
Summary
Viktor Hovland's bag has one main golf club brand. He has signed a multi-year deal with PING, so the model of his clubs may change, but the manufacturing plant won't. He seems to be in good hands as he has racked up a couple of wins and knocked on the door of some major victories as well. He seems to have the physical and mental toughness to win. And based on my research. He also has excellent equipment.
Check out what other pros are using as a comparison: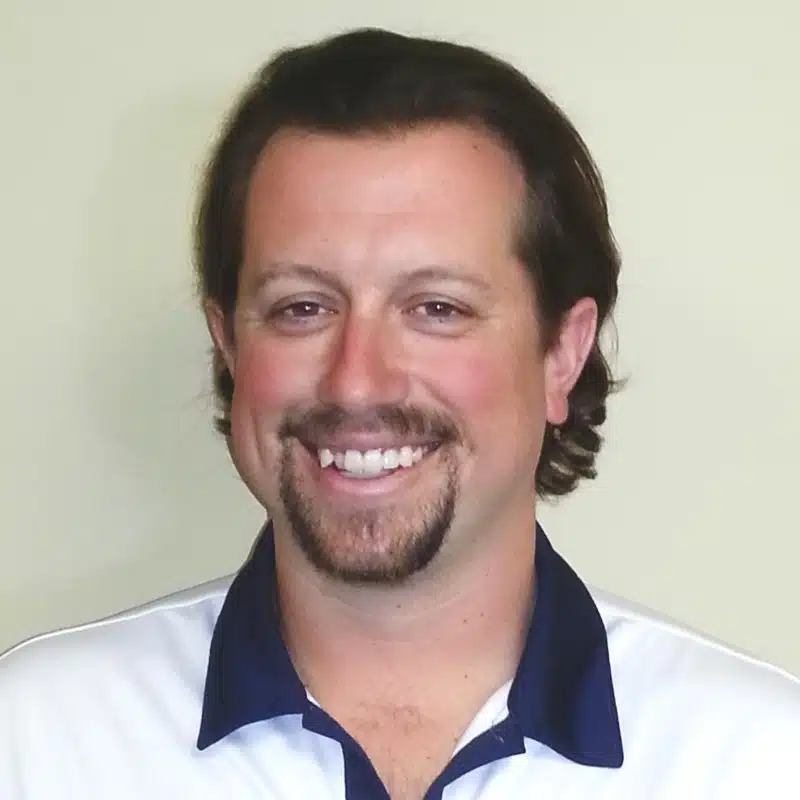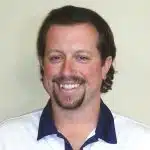 Clint became the Head Teaching Professional at one of Toronto's busiest golf academies and was featured on Canada's National Golf TV program, "Score Golf Canada," twice. He now tests and reviews golf equipment and gets to enjoy the game he loves whenever he wants while helping people lower their scores.