At a glance: Our Top 5 Picks for Best Golf Simulators
What Is a Simulator and How Do They Work?
Golfing companies have developed systems that will simulate 3D driving ranges and golf courses to allow you to play in the comfort of your home and even include your favorite fourball partners.
They are used for fun and leisure as well as serious practice sessions.
These simulators can track and analyze your swing and determine the ball trajectory after the contact between the ball and clubhead based on high-tech algorithms. After contact, the ball travels a short distance and crashes into a net to give the algorithms a better chance of producing the most accurate results.
Golf simulators are extremely flexible. The software will enable you to play several courses from your home. This will prevent your game from getting stale. Many also allow you to play on courses that are generally out of most golfers' reach.
Another benefit of a simulator is that, in most cases, you use your golf clubs and ball rather than simulating a swing with a virtual club swinging at a virtual ball, thus providing you with a realistic feel of how the club and ball react to the shot.
Quick Overview: Our Top Picks for Best Golf Simulators
The 5 Best Golf Simulators For Home Use
1. SkyTrak SwingBay® Studio
Pros:
Projection fills an entire wall
Great value for money
Optimized for 1080p projection
Premium quality impact screen
The full netting enclosure system
Incredible accuracy
Excellent game improvement features
Easy to assemble
Small footprint
Can withstand 250mph shots
Cons:
You have to mount brackets on the wall for setup
The projector requires blackout side curtains for optimal display
Setup requires a minimum of 9 feet high x 12 feet wide x 14 feet deep
Set-up
Once you have installed the easy-to-assemble screen and netting, the software can be completed in 2 minutes by pairing your devices via the built-in Wi-Fi.
Connecting to the projector is done via your PC or mobile device, which is connected to the projector via an HDMI cable.
The SkyTrak device must be set approximately 12 feet behind the ball, at the same level as the hitting surface, and exactly parallel to your intended target. The accelerometer-based internal leveling system will level the unit when placed on the ground. No calibration is required before you can start hitting your golf balls.
A red dot on the hitting mat will indicate where you must place the golf ball for the most accurate results.

What comes in the box?
Included in the SkyTrak SwingBay studio:
SkyTrak Launch Monitor & Protective Case

SkyTrak App & Game improvement software

SwingBay simulator screen & enclosure

Optoma 1080p HD short throw projector

Ceiling projector mount or floor enclosure

25-foot 1080p HDMI Cable

SwingBay Side Netting
Measurements
Instant feedback is provided on all the required shot and ball data, such as distance, ball speed, clubhead speed, launch angle, backspin, sidespin, flight path, and more.
Golf Simulator Package
The SkyTrak game improvement plan software lets you practice on your virtual driving range and get immediate, accurate feedback and data for every shot.
The Game Improvement Plan also gives you access to incredible software add-ons like The Golf Club, where you can play world-class courses with your friends and family.
1st-year subscription to game improvement plan includes:
PC & iPad Compatibility

Longest Drive Competition

Closest to the Pin Contests

Target Practice

Skills Assessments

Custom weather and course condition settings

Bag Mapping for Club Fitting

Track Progress, Charts & Graphs via SkyGolf Mobile App
Verdict
Using high-speed photometric technology and advanced algorithms, SkyTrak is comparable to some of the most expensive golf simulators on the market.
A wide range of software and other options are available to make this a complete, all-around, and portable package.
Now, I am conscious that the average individual may find this price steep for a golf accessory and sure, it is a premium product. However, if you are a club fitter or PGA pro, this is an affordable investment for those starting. If you're making golf simulator comparisons, you will save tens of thousands of dollars with the SkyTrak.
As a result, I recommend businesses consider the SkyTrak Swing Bay as an alternative to the top-of-the-range simulators. Those interested in seeing more options should read our golf simulators review on commercial models.
Pros:
Captures 20 data parameters

Indoor and outdoor compatible

The hitting mat takes real tees

You can stream the Approach R10 feed on your television 

It is compatible with E6 Connect simulator software

The package includes a net and hitting mat

10 hours of battery life
Cons:
The package does not offer a complimentary subscription to the e6 Connect Software.

You need an additional 8 feet behind the hitting mat for the R10 launch monitor.
Ease of Use & Setup
After you have measured your room and the numbers check out, it is time to set up your R10 Practice Simulator. It takes a few moments to pull up the lightweight hitting net and straighten it. Its durable frame enhances balance enabling it to remain upright on all shots.
Next, place the hitting mat 8 -feet from the net, leaving an extra 8 feet for the launch monitor to rest. The final piece of the puzzle is to set up the launch monitor. 
Extend the phone mount to raise the launch monitor off the floor. This gives a clear view of the impact zone to record a wide range of data points. Attach the R10 to the phone mount and turn it on. 
Download the Garmin Golf application on your mobile device and link the R10 to the application via Bluetooth. Finally, start swinging and analyzing your ball and club data.
Included in the Garmin Approach R10 Practice Package
Garmin R10 launch monitor

8' x 8' x 4' lightweight and durable swing net

5' x 5' x 1 ⅝" Swing Turf mat

Carrying case

Phone mount 
Data Parameters
The R10 measures a whopping 20 data parameters to give you a detailed insight into each shot. I won't list them all because I know you do not have all day. However, unlike some options on this list, the launch monitor records club and ball data.
Common parameters covered include ball and club head speed, carry and total distance, sidespin, backspin, club path, smash factor and launch angle. This is an impressive variety of data points that mid and low-handicappers can appreciate.
Measurements
Garmin does not provide guidelines for the width and height of your room, but they specify the depth. 
Your room must measure at least 16 feet from one end to the other for an effective setup. You need 8 feet from the net to the hitting mat. Plus. An additional 8 feet is necessary from the mat to the back wall. This leaves you with sufficient space for the launch monitor to detect the launch of your ball for accurate feedback.
Despite not offering guidance on width and height, I suggest sticking to my early recommendations. Ensure that your room is a minimum of 13 feet wide and 10 feet high to allow for a full golf swing.
Verdict
The Garmin Approach R10 Practice Package offers detailed insight into each shot because it measures 20 data parameters. The set includes a durable net, hitting mat, and quality launch monitor for a fraction of the price of its competitors.
Furthermore, the easy-to-setup nature of this simulator allows you to use it indoors and out. When you are inside, you can stream the e6 footage from your phone to the television to enhance the experience. This enhances your experience and transforms it into a golf simulator for home tv.
Alternatively, on a sunny day, you can take the package outside and use your phone to keep abreast of your progress. Overall, this is the best home golf simulator for 2023.
3. Phigolf Mobile Golf Simulator and Golf Game
Pros:
Easy to set up

Can play against golfers anywhere in the world

Super affordable

Ideal for entertainment
Cons:
The accuracy could be more precise

It is better suited to entertainment than practice.
Set-Up
The sensor that screws into the back of the handle of any golf club is small and inconspicuous, weighing in at 0.32 Oz, and receives power from a Lithium Polymer battery that delivers roughly 4 hours of battery life.
The sensor links to the software via Bluetooth, similar to your phone pairing to your car's hands-free kit. Lastly, there is an app that needs to be downloaded and installed. Charge the sensor for around 2 hours to fully charge for 4 hours of playtime
What comes in the box?
Phigolf Sensor: 9-Axis club sensor

Compatibility: iOS 9.0+ / Android 6.0+

Battery: 4 hours life, full charge in 2 hours

Bluetooth: BLE 4.1 – Works up to a distance of 10m from source

24.4 inches Swing Stick

Works with 2 Apps: WGT Golf (1 course free, $1.99/month for full access) & Phigolf (completely free)
There is no screen to be set up as there will be no contact between a ball and a clubhead. PhiGolf is a golf simulator for home TV use.
The software allows you to select different clubs to achieve different distances, and several different functions are available.
Swing Analysis

– This option will allow you to analyze your swing. It will provide a 3D view of attributes such as head speed, swing path, tempo, face angle, attack angle, and estimated distance data required for swing coaching. It will also allow screenshots to be forwarded to your coach for analysis.

Putting Analysis

– The unique putting line of PhiGolf can teach you to find the correct putting line, and through practice, you can increase the consistency of your putting.

Stroke game

– This function allows you to play a stroke-play game against up to 4 friends based on an actual 18-hole course.

Driving Range

– The driving range mode allows you to hit golf balls on the driving range, select a club and distance to practice swing, and shot tracer to track the trajectory of your shots.

Nearest the pin mode

– The nearest to the pin mode enables you to practice your short game from 120 yards and less and sharpen your wedge shots while having fun and competition with friends.

Online multi-game

– This enables you to play competition with golfers anywhere in the world.
Verdict
PhiGolf is a great way to improve your golf game in limited space as there is no contact between club and hardball.
The FlightScope Mevo uses 3D Doppler radar technology to take measurements at impact and complex logarithms to calculate ball trajectory information.
Its versatility and portability enable you to use it on the practice range or at home, provided you have an Android or iOS device to display the data.
Ease of Use & Setup
Setting it up at home requires free space and a hitting net/impact screen as you hit real golf balls to obtain valid data points. Allow for at least 8 feet between the impact and the hitting net/impact screen and 4 feet behind the hitting net/impact screen.
Set up is a simple process requiring you to put the device on the ground and use the kickstand to get it in an upright position approximately 4 feet behind your ball on the target line. Ensure that it has Bluetooth connectivity to your smartphone, and away you go.
Measurements
Data points measured by the Mevo include clubhead speed, ball speed, smash factor, spin rate, and vertical launch angle.
Algorithms can calculate carry distance, flight time, and apex height. This can be measured on the practice range, but in an indoor environment, it can only be calculated.
Battery
The rechargeable battery will last for as many as 3 range sessions out of a single charge.
The Mevo app
The Mevo integrates with FocusBand to move your brain into a calmer state for improved concentration and performance.
Data is automatically synchronized between the app and myFlightScope.com cloud service for analysis on your mobile device.
Verdict
The Mevo has received high acclaim from golfers at all levels, from beginners to professional golfers.
Its affordability and accuracy play a significant role in the constant high ratings it receives.
Using real golf balls on the practice range provides the ultimate performance and visual feedback on the data points you can see on the app.
Pros:
Compatible with E6 Connect gaming software

4 UHD compatible

The reaction rate of 0.1 second

Super affordable
Cons:
The package does not include an impact screen or mat

It cannot calculate ball data

The vibrations from high-impact shots impair results
Set-up & Ease of use
Setting the MicroSim is quite straightforward if you follow the detailed guide that comes in the box.
Steps to follow:
 Download and install the required software on your mobile device or PC

 Link the MicroSim clip to the software using Bluetooth

 Wait for the device to vibrate, indicating that it is ready to play.

 Bomb away your first shot towards endless fun and enjoyment
What comes in the box?
Instant Evaluations
When the SwingLogic MicroSim carried the Tittle X name, there were three packages to choose from. However, there are now fewer options, but the set offers exceptional value for money.
The Home Edition Set:
SwingLogic MicroSim clip device

High-quality swing stick

 E6 Connect product key for PC or iOS valid for 6 months

 Charger cable and manual
Battery
It is powered by a Lithium Polymer battery that, when fully charged, can provide 8 hours of continuous use. UI/UX direct operation is possible through the touch panel of the sensor.
Verdict
The SwingLogic MicroSim simulator provides impressive accuracy at the price point you pay. The lightweight 0.27- ounce device offers several features on some much larger and more expensive simulators.
It is also a pleasure to enjoy the perks of TruGolf's E6 CONNECT software for 6 months without forking out $9.99 monthly. This enhances your user experience and enjoyment of golf. Plus, it lets you play on an authentic practice range and golf courses, all in 4K resolution.
The Tittle X golf simulator is user-friendly whether you are a beginner or have loads of experience. It is highly recommended for recreational golfers looking to piece together your DIY best golf simulator at home. If you need some ideas for a homemade setup, read about our best at-home golf simulator for your garage.
Frequently Asked Questions

How Big Should My Golf Room Be?
To set up an indoor golf simulator, you will require a good-sized room. The size of the room depends on the simulator that you employ and the clubs you will be using.  If your requirement is to only play or practice your irons, your room requirement will be less than when you want to utilize your driver and woods.
To make a full swing, there ought to be sufficient space for the best results. Your swing plane, length, arm length, club selection, etc. will all play a role in the size of the room required. The recommended size for a room to accommodate an indoor simulator is 10 feet wide and 15 feet long.
The height of the ceiling will determine the length of the club that you can swing inside the room. The minimum height required to swing irons is approximately 7 feet and for woods, a minimum of 10 feet is recommended.
Taller golfers or those of us with longer arms may require even higher ceilings, but the dimensions described above should be workable for most golfers. Ensure that there is sufficient space behind the net to prevent creating spots on the walls after contact.
Can a Golf Simulator Improve Your Game?
Playing golf regularly and practicing different shots on a golf course or a realistic virtual environment will have a beneficial impact on your golf game.
An indoor simulator will not only provide you and your friends with endless fun and entertainment but will also keep your game sharp during the winter months and even improve areas that require you to work on. It will give you an advantage over golfers that cannot practice during the winter months.
Can You Practice Your Putting in a Golf Simulator?
You can putt using a simulator. Most simulators will allow you to putt directly into the screen where a tracking device will determine the speed and the direction of the ball and calculate the path towards the cup from the information. You also get specialized simulators that focus purely on putting.
How Long Does It Take To Play 18 Holes on a Simulator?
A single player can complete 18 holes between 1 and 2 hours, and a fourball will be able to complete 18 holes within about 4 hours.
When deciding on which product is right for you, it is important to determine what you want to get out of it. Should you require it only for entertainment and retain your golf swing during the months that you are unable to play golf on a real course, you should be able to benefit from most of the simulators on the market.
However, if you aim to improve your golf game, it would be beneficial to invest in the most accurate simulators that will provide you with detailed feedback and precise measurements.
Final Thoughts on The Best Golf Simulator For Home Use
Simulators have become immensely popular for various reasons. These include keeping your golf game in shape during the winter months where the snow or extremely cold weather makes outdoor play impossible or for indoor entertainment while keeping in shape.
You can now purchase excellent value-for-money simulators for a couple of hundred dollars or spend up to $50000 or even more for the top-of-the-range indoor simulators that professional golfers use.
We have reviewed golf simulators at the lower end of the scale in this piece. While they all provide great options and different features, we feel that the SkyTrak SwingBay is our winner as it provides the most versatility and accuracy combined with the option to use your clubs for a realistic feel that can be transferred onto the golf course.
Related Articles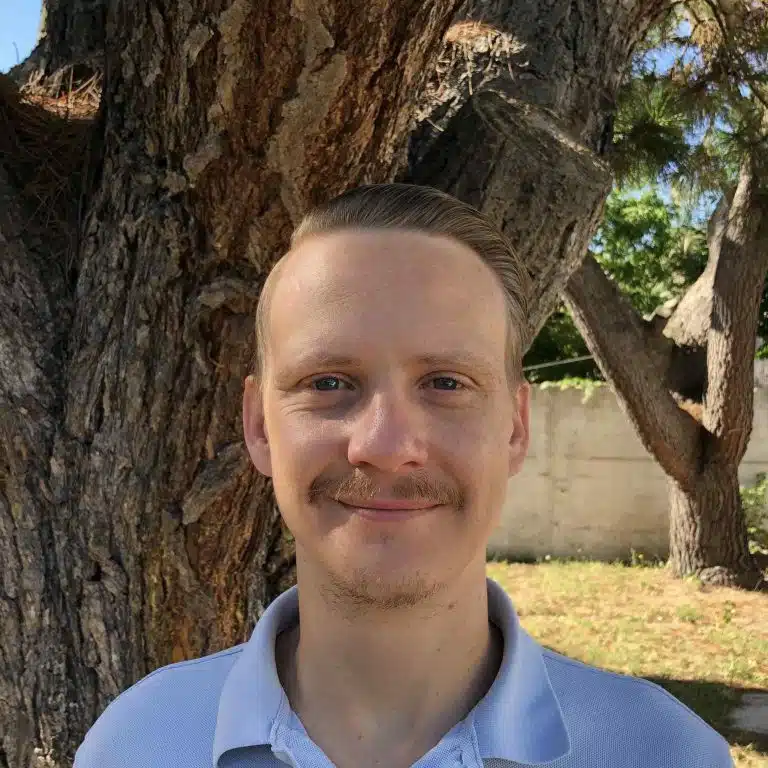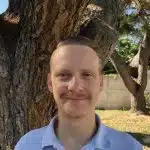 Matt is a seasoned golf equipment writer and sports fanatic. He holds a Postgraduate in Sports Marketing and has played golf for over 28 years.