Our Mission
Golf Span is dedicated to helping you improve your golf game so you'll hit more birdies and fewer bunkers!
Provide Expert Golf Advice
We offer step-by-step tutorials to walk you through the fundamentals, like swinging your club or improving your short game. We also have hundreds of in-depth reviews to help you buy high-quality gear to suit your unique needs.
Our writers are avid golfers with plenty of experience on the links. We hope our years of practice can save you time and money — and get you on the path to becoming a more knowledgeable golfer. 
Bring More Inclusivity to the Sport
Golfing can be an overwhelming hobby to start, so many of our readers are beginners looking for straight answers to their questions. We also have many posts for seniors since the gear is different than for younger folks. Most golfing blogs also ignore the growing population of women who love the sport. 
Whether you're entirely new to golf or an intermediate player looking for help, you'll find plenty of valuable and all-inclusive resources on Golf Span.
Get In Contact
Most importantly, we're all here to learn and improve our game. We're always open to suggestions and feedback. Head over to our contact page if you'd like to get in touch.
Golf Span is a part of VentureKite. 
Meet Our Featured Authors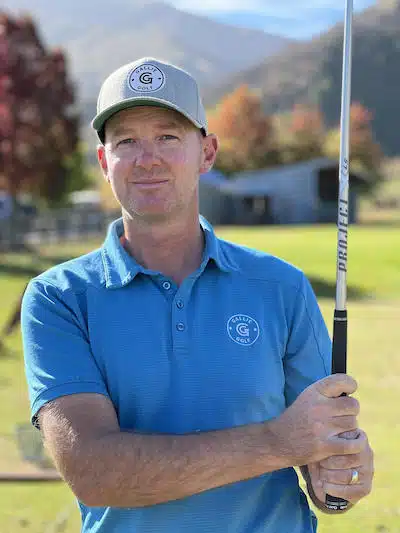 Ben is a PGA golf professional and has coached over 15,000 golf lessons. He is the Director of Coaching at the world-renowned Millbrook Resort and best-selling author. His book, The Priority Golf System, has helped over 3000 golfers lower their scores (no matter how much time they have available to practice). His golf coaching expertise is now in a Masterclass video series that bridges the gap between practice and play by working on the 3 essential aspects of the game. He shared his tips for playing stress-free golf, which we desperately need. You can learn more by connecting with Ben on IG or FB.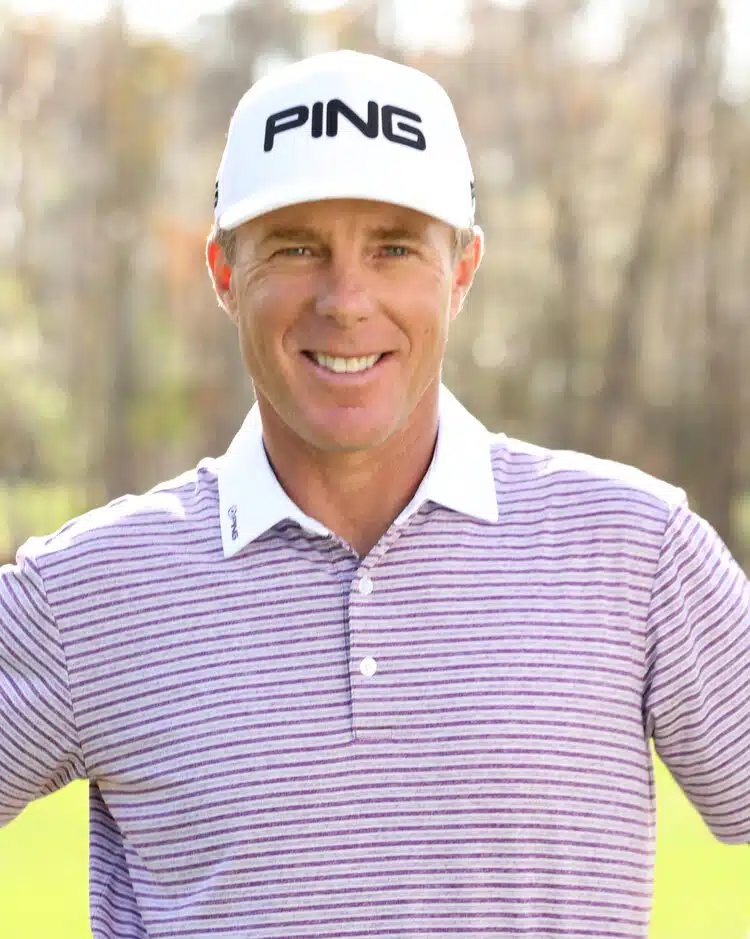 Andrew has taught golf for over 25 years and uses cutting-edge technology to help golfers of all abilities. His primary objective is to help golfers understand what they need to do to enjoy the game more. He is on the PING Engineering Team, is a TrackMan Partner, and a SwingCatalyst Ambassador. He took a minute and gave us some wedge play tips, which you should check out. You can connect with Andrew on IG or FB.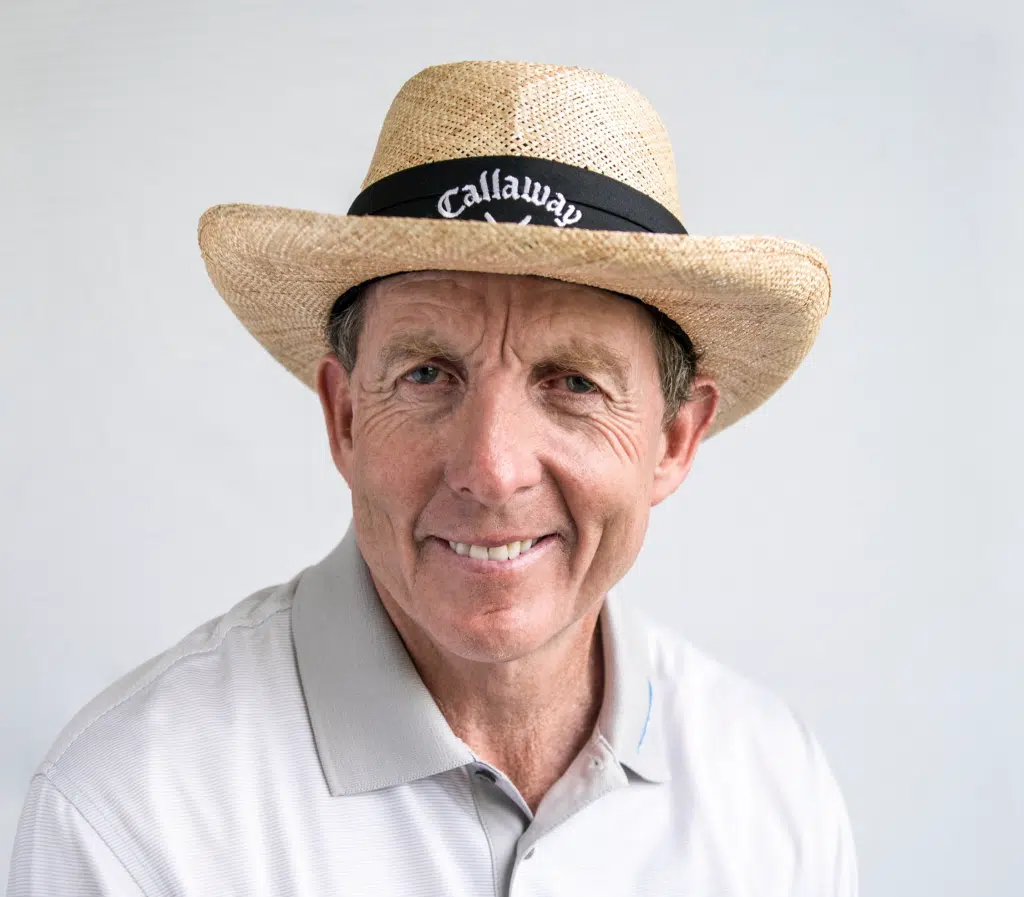 David Leadbetter, revered as the father of modern golf coaching and the 2017 PGA Teacher of the Year, has left an indelible mark on the golfing world. His expertise has been sought by golf legends such as Nick Faldo and Nick Price, showcasing a legacy intertwined with the game's finest. Through his innovative coaching methods, Leadbetter continues to shape the modern narrative of golf coaching, bridging the gap between the amateur and the elite. We were fortunate to interview him about his latest swing training aid and get his advice on the keys to a consistent swing. You can connect with David on LinkedIn, IG, or FB.
Ilchi is a meditation expert, avid golfer, and New York Times, bestselling author. He founded the mind-body practice of Body & Brain Yoga and Brain Education. In his recent book, The 100-Year Golfer: 7 Arts for a Lifetime with the Game, he demonstrates how mind and body training can be a part of a life of golf and how to keep improving the game at any age. We were lucky to get his tips inspired by ancient practices to calm your nerves on the course. You can connect with Ilchi Lee on IG or FB.
Meet Our Team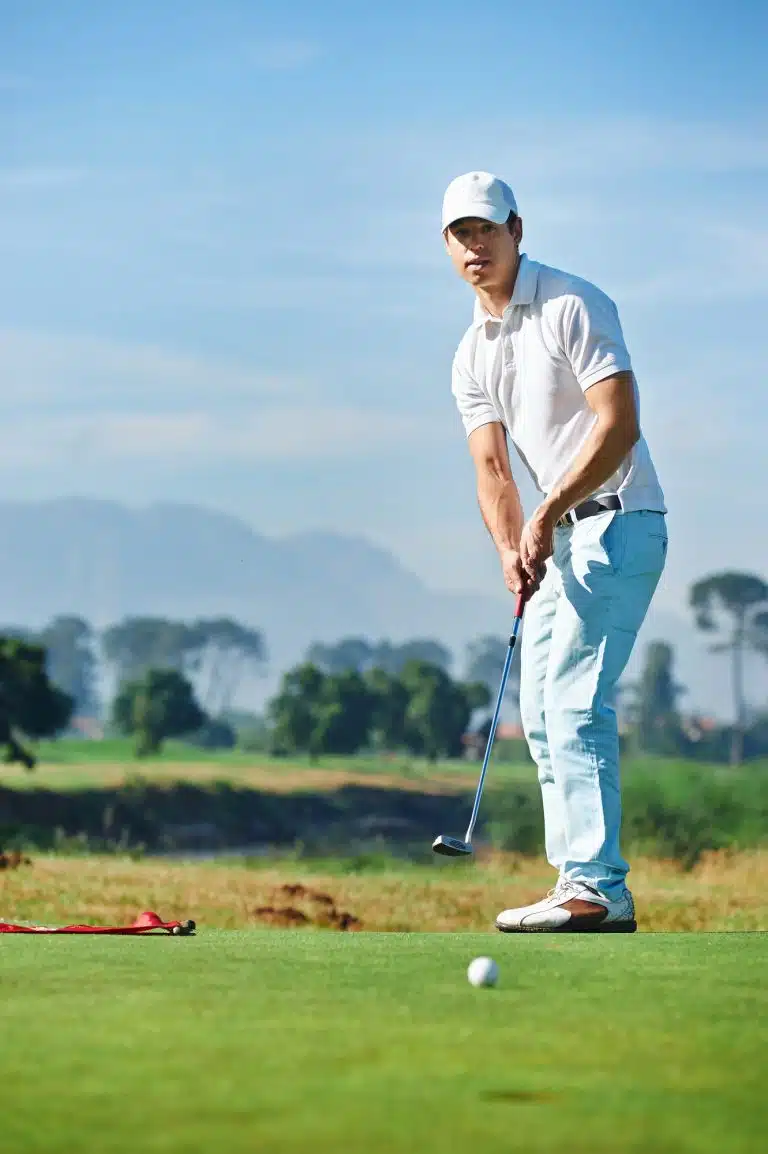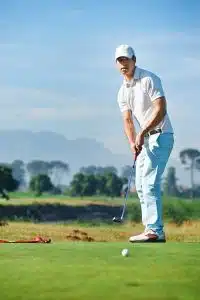 Nick is the founder of GolfSpan and an avid golfer. He's not quite a pro but has over 15 years of experience playing and coaching golfers worldwide. His mission is to bring the golfing community a better experience when it comes to choosing the right golf gear and finding the right setup for your game. You can connect with Nick on Youtube.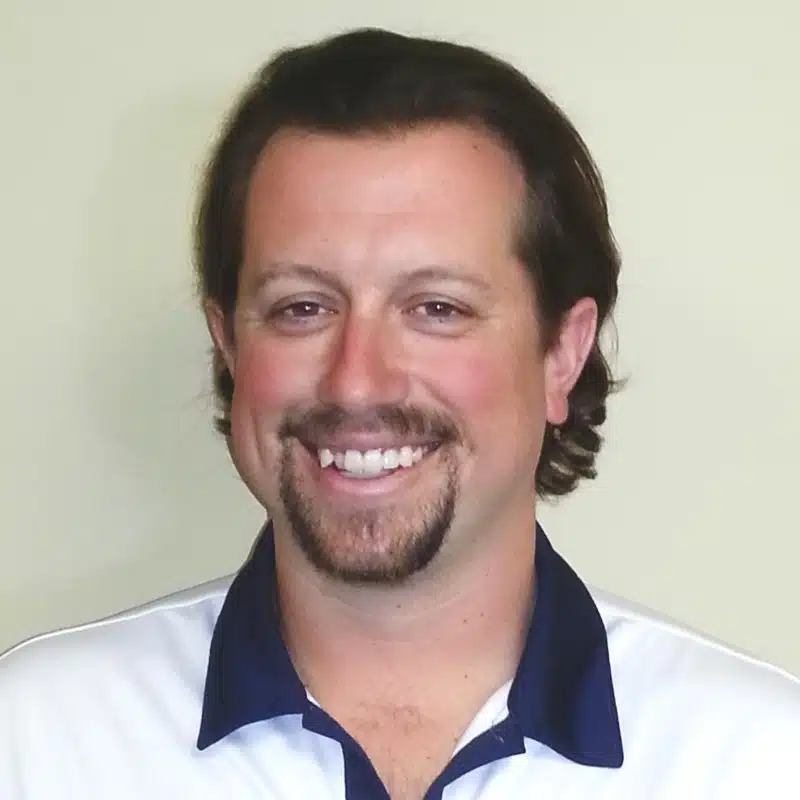 Clint is PGA-certified and was a Head Teaching Professional at one of Toronto's busiest golf academies. He was also featured on Canada's National Golf TV program, "Score Golf Canada," twice. He graduated with a degree in Golf Management from the College of the Desert in California and studied under Callaway's co-founder, Tony Manzoni. He has a handicap index of 6.2 and spends the winters near Oaxaca, Mexico, where he plays twice a month at the Club de Golf Vista Hermosa. He's written over 100 articles at GolfSpan since 2021. You can connect with Clint on LinkedIn or FB.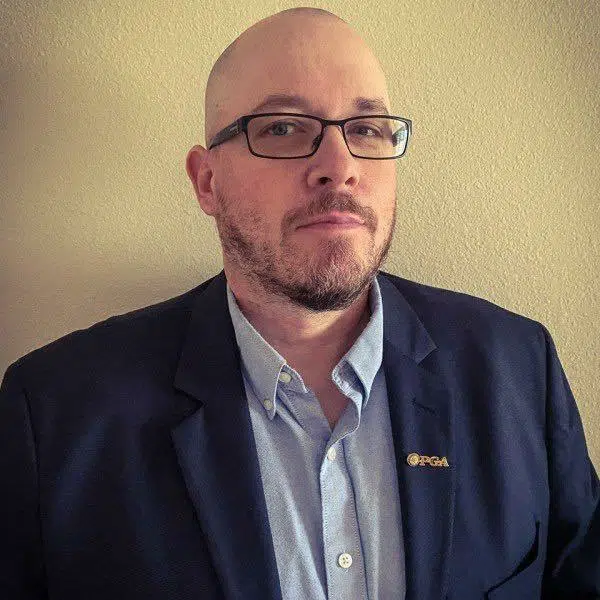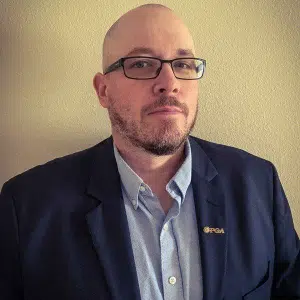 Brendon is Class A PGA Professional and founded Little Linksters, LLC, and its nonprofit arm, the Little Linksters Association for Junior Golf Development. He won 25+ prestigious industry honors, including the 2017 PGA National Youth Player Development Award. He graduated from the PGA of America Management Program and has a handicap index of 7.8. He has played golf for over 40 years and currently plays twice a month at the Eagle Dunes Golf Club near Sorrento, Florida. He loves Srixon clubs and plays a ZX5 driver with Z 585 irons. He's written over 60 articles on GolfSpan and specializes in sharing tips to improve your golf game. You can connect with Brendon on LinkedIn, X, IG, or FB.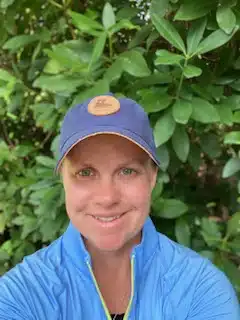 Britt is a Class A PGA Professional and golf membership director who decided a career in golf writing was the perfect fit. She's been playing golf since she was seven years old, graduated from St. John's University with a bachelor's degree in education, and played Division 1 golf with a +1 handicap. Today, Britt plays more golf than ever with her husband and two children near Savannah, Georgia, and still loves connecting with golfers worldwide. You can connect with Britt on IG or FB.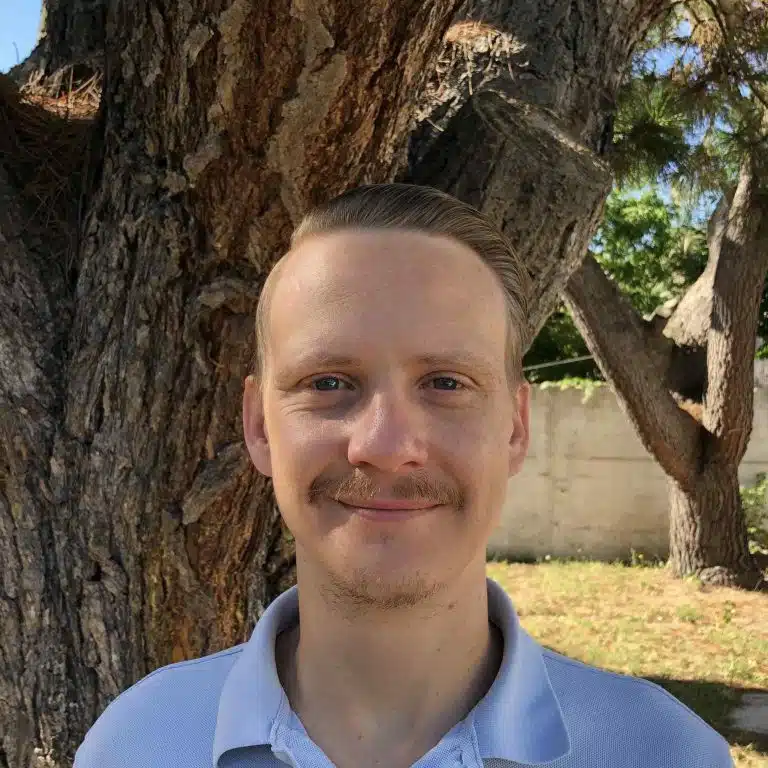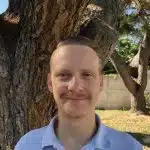 Matt has played golf since he was 4 years old and has written more than 150 articles at GolfSpan since 2021. Matt specializes in product reviews putting to use his postgraduate degree in Sports Marketing from Johan Cruyff Institute. Matt has a handicap index of 10.8 and currently plays weekly at Pilar Golf Course near his home in Buenos Aires, Argentina. He also loves his Callaway Odyssey Exo Rossie putter and likes a pepper steak pie with curry gravy at the turn.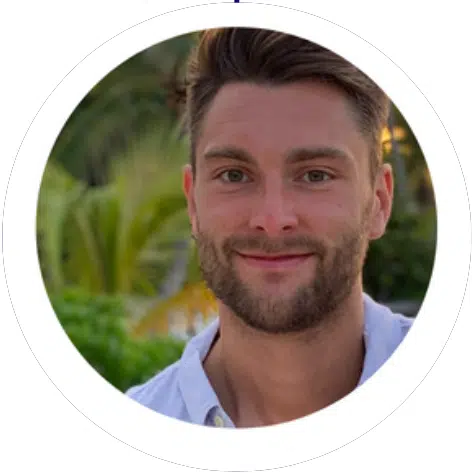 Sam has been playing golf for over 20 years and founded Impact Golfer. As a teenager, he discovered his love for the game using his grandad's clubs, including a wooden driver. As a golf obsessive, Sam plays whenever possible: regularly competing in matchplay with his friends and in tournaments at his local club. He's fortunate to have a close friend who is a club pro– he has tested almost every type of equipment on the market (no freebies yet). Sam has a handicap index of 13 and likes playing at the Metro Golf Centre near his home in London. He putts with a Taylormade Spider because Rory uses it, but regrets selling an old Scotty Cameron putter on Ebay.

Abdulmoiz is a skilled golfer and professional writer. He graduated with a Bachelor of Business Administration from the National University of Sciences and Technology in Islamabad and has played golf for over 5 years. He has a handicap index of 18.5, uses TaylorMade Sim driver, and loves his 60-degree wedge. He's tested and reviewed over 50 products and specializes in budget-friendly golf club sets. You can connect with Abdul on X.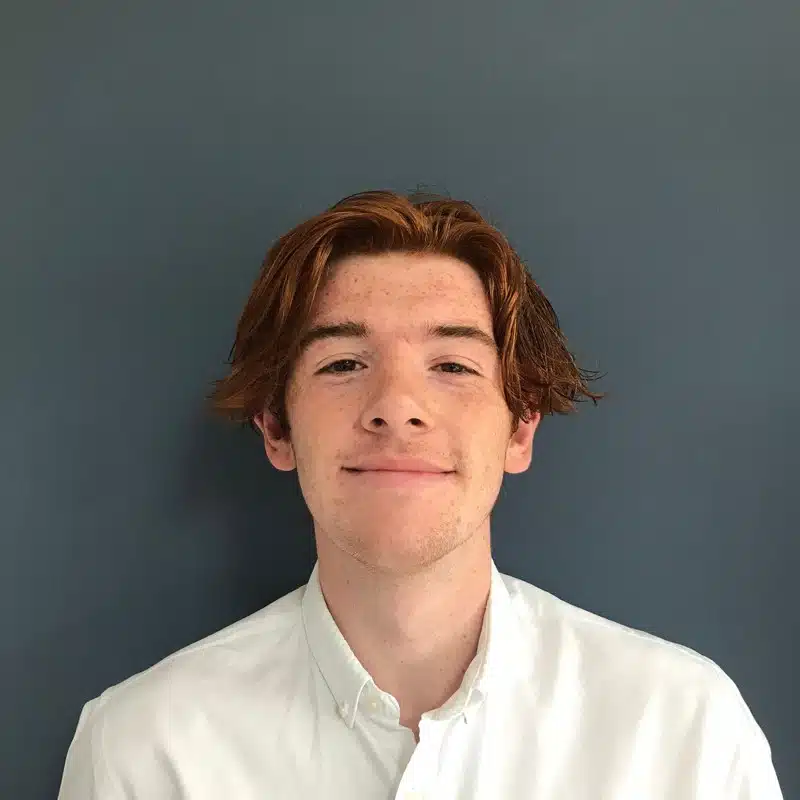 Jack was inspired by his Grandad Ron's golfing and grew up playing this great game. Jack has a handicap index in the 30s and plays with the PING K15 driver and irons. Jack has written more than 40 articles on GolfSpan since 2022. Jack is always looking for ways to find the edge on the course to share with readers and played monthly at High Legh Golf Club near his home in Warrington, Cheshire. You can connect with Jack on X.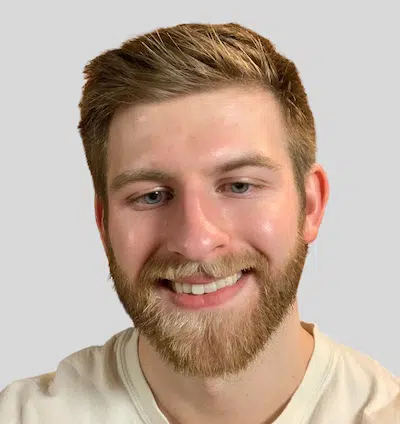 Pierce is a passionate golfer and has recently been a part-time instructor. He enjoys sharing his golf knowledge and helping beginners get started. He's also out on the courses whenever I have a chance. You can connect with Pierce on
LinkedIn
.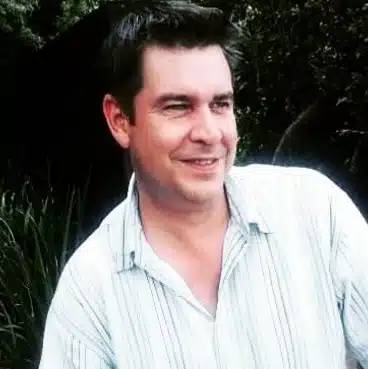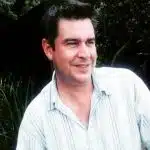 Charl is an avid golfer who studied marketing and advertising. He is fascinated by new golf equipment technology, and the perfect swing mechanics. You can connect with Charl on IG or FB.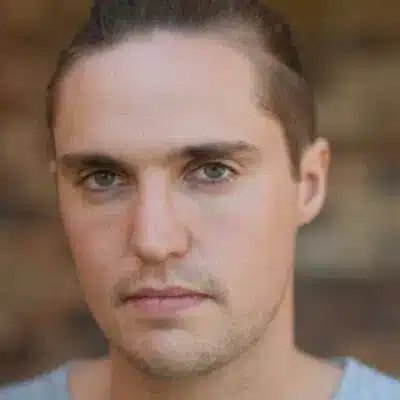 Chris's love for golf is only rivaled by his wanderlust. A globetrotter at heart, He's played courses throughout Europe and Asia and at home in NSW, Australia. With a writing style as smooth as his golf swing, he'll help you find the right gear to match your skill level and style. You can connect with Chris on LinkedIn.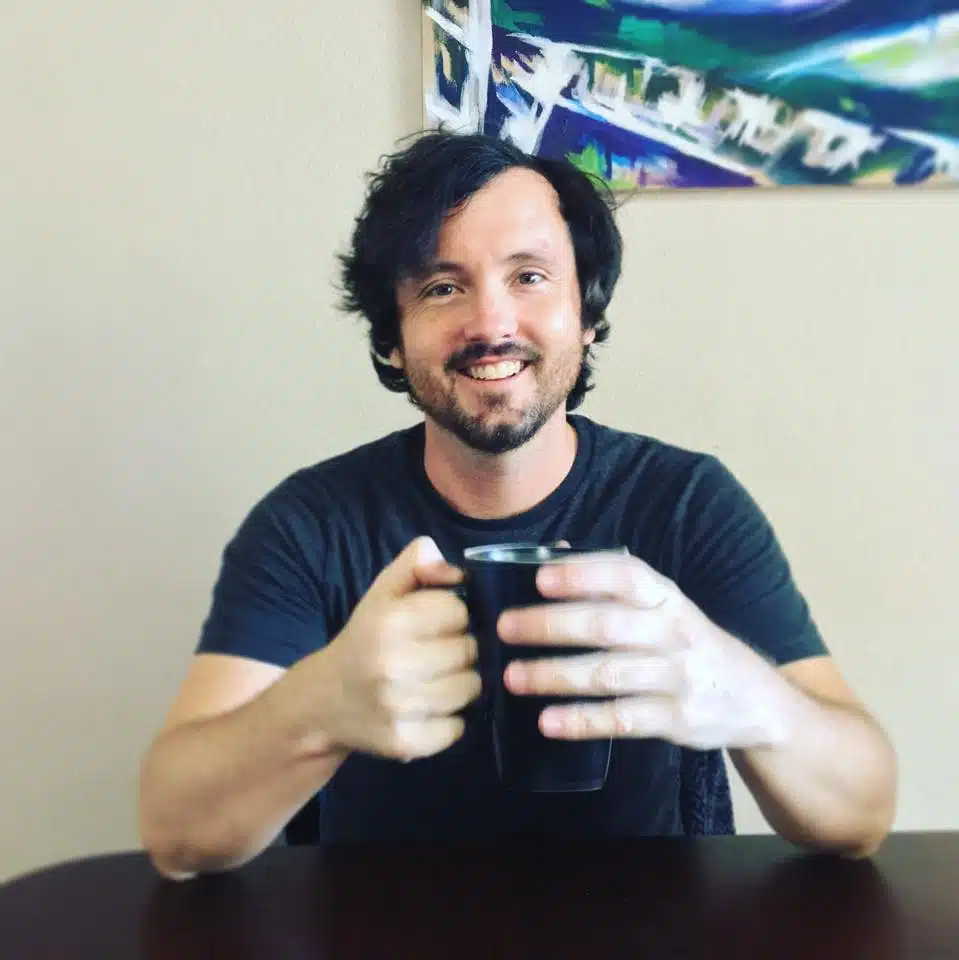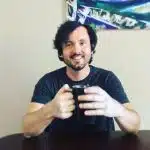 Ben is the editor of GolfSpan and has been a writing professional for 10+ years. Growing up, he played golf with his dad at Crystal Lake Golf Course in mid-Michigan, but now he likes checking out golf courses around Asia as he works and travels abroad. Ben has a handicap index in the 30s and recently played the Royal Golf Club in Kathmandu. Currently, he is playing monthly at the Titiwangsa Golf Course in Kuala Lumpur. Ben has edited, fact-checked, and reviewed more than 1,000 articles on GolfSpan, since joining the team in 2021. He has a bachelor's degree in Psychology from Michigan State University. You can connect with Ben on YouTube, IG, or FB.