Ever since 2009, when then-amateur Irish golfer Shane Lowry won the Irish Open, the man has been making a splash in pro golf. He won his first European Tour win as a professional at the 2012 Portugal Masters, which was an early high point in his career. His star rose until 2022 when Lowry placed T3 in the Masters.
So, here's Shane Lowry's WITB: For woods, Shane Lowry carries a Srixon ZX5 driver, a TaylorMade SIM2 Titanium and M5 fairway woods. His irons are three Srixon ZX5s and a Srixon ZX7 set to 4-PW. His wedges are Cleveland RTX 4s, with a MID grind. Shane Lowry's putter is an Odyssey Stroke Lab Exo 2-Ball. The Srixon Z-Star Tour Series balls Shane Lowry carries are an old standby.
If you're curious about Shane Lowry's clubs, you're probably serious about taking your game up a notch. Read on to find out what he's got in his bag this season and how he's using them at the Masters.
Shane Lowry WITB in 2023
Here's a table that summarizes Shane Lowry's clubs and WITB.
Srixon ZX drivers are engineered primarily for speed and power, like their irons, with an advanced Rebound Frame that concentrates the power of the swing into a focal point right on the sweet spot. Instead of a traditional metal crown, the Srixon ZX uses a carbon fiber weave to keep weight down without sacrificing power transfer. This driver's flattened shape and relatively large footprint holds a single sole weight low and deep. This gives the ball a nice high launch and a decent carry distance.
Shane Lowry's driver is a very forgiving club to have. The rounded crown and short skirt on the back of the head create an explosive launch that sends excellent feedback while making a satisfyingly loud smack when it makes contact.
The high power and solid launch of the Srixon ZX5 driver makes it an excellent choice for players who could use a little more altitude and distance on their drive. It's forgiving enough to accommodate the less experienced golfer, while the focus and power it delivers bring it up to the standards of professionals.
Ever since TaylorMade brought out an upgraded SIM2 Titanium in 2021, Shane Lowry has found a workable fairway wood. Featuring softer lines and a smaller, more compact head, the SIM2 Titanium has a sturdy titanium face that seems to find the ball with its sweet spot all on its own.
Aesthetically, the SIM2 Titanium has gotten an update. The crown is darker now, and the "T" logo is gone. The firm face plate makes a decent cracking sound when it makes contact with the ball, though it's muted compared with the pre-2021 editions of the same club. The sweet spot is pretty easy to find on the club's smaller face, and finding it is a nice feeling.
The new SIM2 is less forgiving than expected, but this is largely unavoidable since the club is designed to give the golfer options for dispersion. Players at lower skill levels might have to experiment with the adjustable hostel to find a setting that creates predictable outcomes. Golfers who want more control or who have an almost unnaturally consistent swing, might find the SIM2 Titanium intriguing.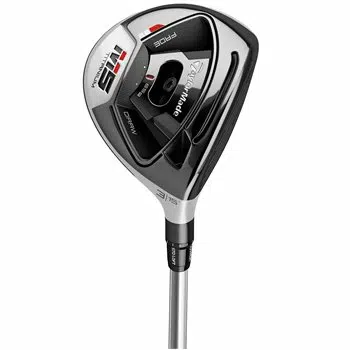 Shane Lowry is carrying the TaylorMade M5 across the fairway in 2023, and it's easy to see why. This club offers nearly endless adjustment options, which reward an experienced player who knows what he likes. The feedback is average to disappointing, but there is a decently solid sound at connection. There's nothing hollow or tinny about how the M5 interacts with the ball.
The Twist Face head skirts the upper-speed limit for USGA standards, and it features a higher toe and less loft than prior years' models to offset some of the gear effects. It has an adjustable weighting system and an inverse T-track to replace the older Y-track you may know from the older M3. Its forgiveness is okay but not the best for golfers with high handicaps.
The range of adjustability the M5 offers makes it a potential winner for all golfers. the catch is that you must know what you're doing to find the combination that works for you.
Lowry has carried Srixon ZX irons at most of his Majors over the past few years. This is an unusual choice for a pro, since these clubs have a lot of features that seem geared toward higher handicap players. Well struck shots move pretty fast, though mishits send up enough feedback that you'll know right where you slipped with the shot.
The Srixon ZX has a hollow body with a low center of gravity. That makes pure strikes deliver impressive speed and distance. However, it's punishing toward misalignments, especially in the heel, which cost much of the ball's energy. High-spin players might notice a real loss of distance, but players with low handicaps can expect a lot of performance out of it.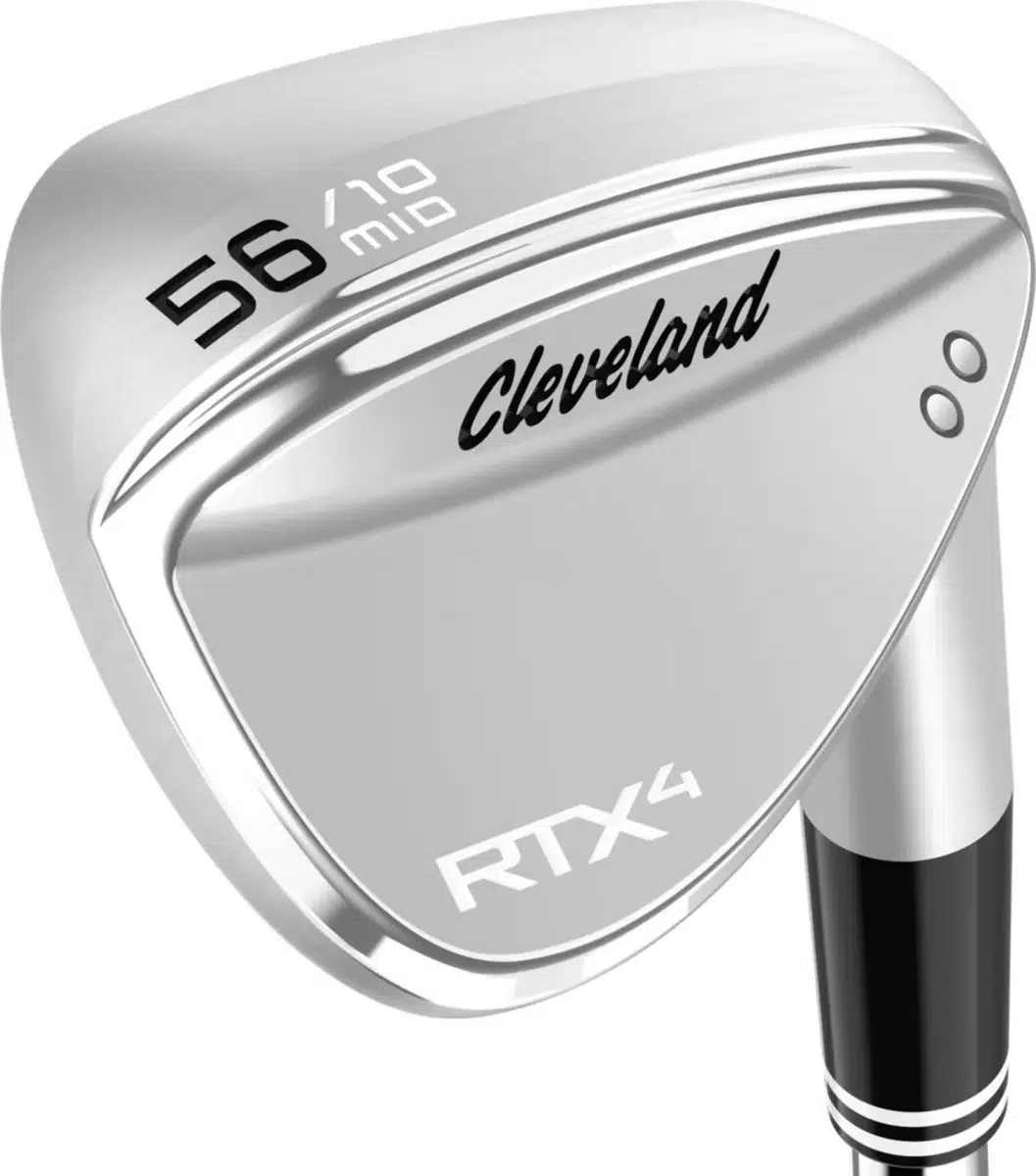 Lowry's two Cleveland RTX-4 wedges are set to the standard 50- and custom 58-degrees that reward his chipping style. Center-face contact gives excellent performance in loft and control, while off-center strikes have an odd habit of veering early and then settling down near the end of the trajectory. As a higher lofted club, the RTX-4 has more forgiveness on high chips, though the clubs punish mishits by grabbing turf.
These clubs' have progressive head shaping and double milling patterns. Cleveland has adjusted the latest models with lower lofts and various sole options that work well with versatile, experienced players. I got a soft click on contact, and the feedback was spectacular. With 18 grind and bounce combinations available, these clubs can be fine-tuned to almost any player's ability level and style.
Shane Lowry entered the 2023 touring season with a smart, sophisticated putter, the Odyssey Stroke Lab Exo 2-Ball. This high-tech bit of kit combines multiple companies' signature tech into one very forgiving putter that's marvelously easy to adjust. This club uses a 17-4 stainless steel perimeter that cradles a softer aluminum center to move the weight outside of the contact point. This also has the effect of putting the CG lower in the head than on previous models.
This is a stable putter that's consistent throughout the stroke. Odyssey's White Hot Microhinge insert reduces the skid and softens the feel of contact with the ball. The feedback is nice, and the sound is a decent tap. If you've been frustrated with your putts' accuracy problems, this might be a good choice for upping your results.
Shane Lowry's Shoes — FootJoy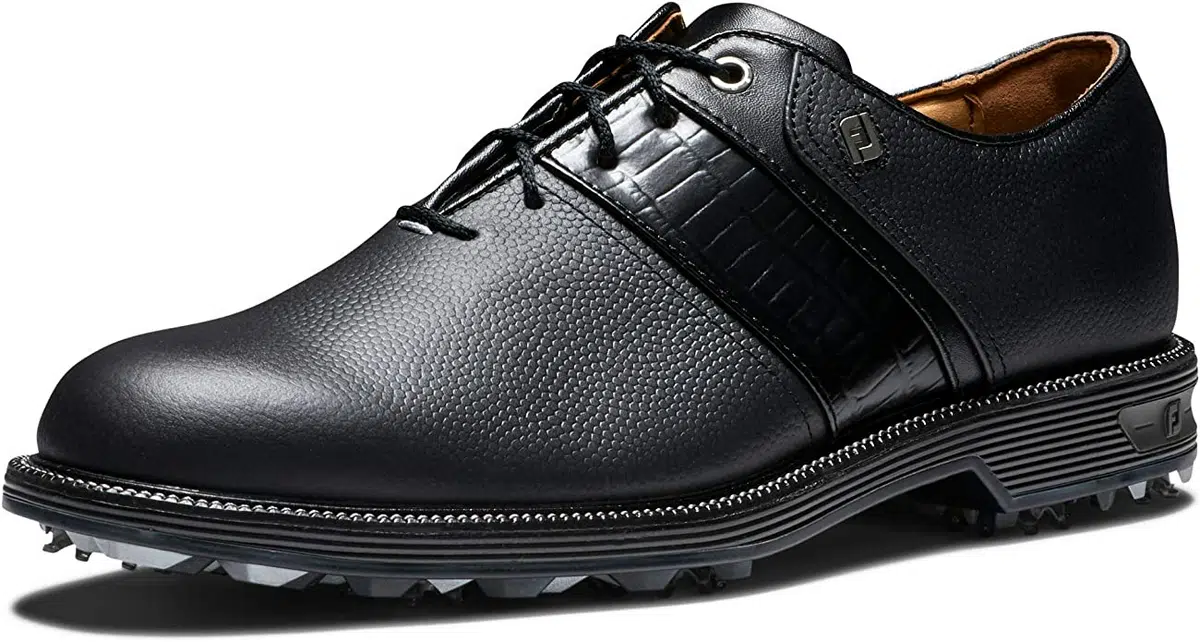 FootJoy is an old standard for some of the most high-profile golfers in the Majors. The MyJoys Lowry has been wearing in 2023 are offbeat, but their good grip and comfortable soles are a good choice on slick or recently sanded greens.
Shane Lowry's Apparel — Teneo
Shane Lowry has been an ambassador for Teneo for many years, and the relationship seems as strong as ever. He recently renewed his standard three-year contract with the consulting firm, so he will probably be wearing the brand's signature 20/20 shirts well into the 2024 season.
How Much Does Shane Lowry's Bag Cost?
So let's break down how much it would cost to have a bag similar to Shane Lowry.
FAQ
Who Is Paired With Shane Lowry?
Rory McIlroy played at an even par with Lowry through 36 holes at Oak Hill during their 2023 rounds.
Final Thoughts
Shane Lowry's WITB consists mostly of his trusty standbys, notably his Cleveland wedges, which are the standard for high-stakes sand work. He's got a full schedule for the season, and it's likely he's sticking with his current gear for the duration. That says something about his trust in his clubs, and it suggests that amateurs who think he's onto something could benefit from at least a spin around the green with his Odyssee putter, which may be the most forgiving club he owns.
Nick Lomas is the founder of GolfSpan, an avid golfer, not quite a pro but has over 15-years of experience playing and coaching golfers from all over the world. His mission is to bring the golfing community a better experience then it comes to choosing the right golf gear, and finding the right set up for your game.