Matt Fitzpatrick is a young and upwardly mobile success story in modern golf. Winner of the 2021-22 U.S. Open and the 2022-23 RBC Heritage, he's a consistent top pick for placing somewhere in the top 10 every season he plays.
What is Matt Fitzpatrick's WITB? Matt Fitzpatrick drives with a Titleist TSi3, and uses Ping G430 Max and Ping G410 fairway woods. His irons include a Ping i210 and an older Ping S55, and his wedges are all Titleist Vokey Design SM9s. He's also got a unique Bettinardi DASS BB1 Fitz custom putter.
Fitzpatrick's setup is an interesting mix of his old standbys and exciting new kit. If you're considering trying some of the shots that led him to his April victory, you must know how he's doing it.
Read on to learn more about Matt Fitzpatrick's bag.
Matt Fitzpatrick WITB in 2023
Here's a table that summarizes Matt Fitzpatrick's clubs and WITB.
Matt Fitzpatrick's Driver — Titleist TSi3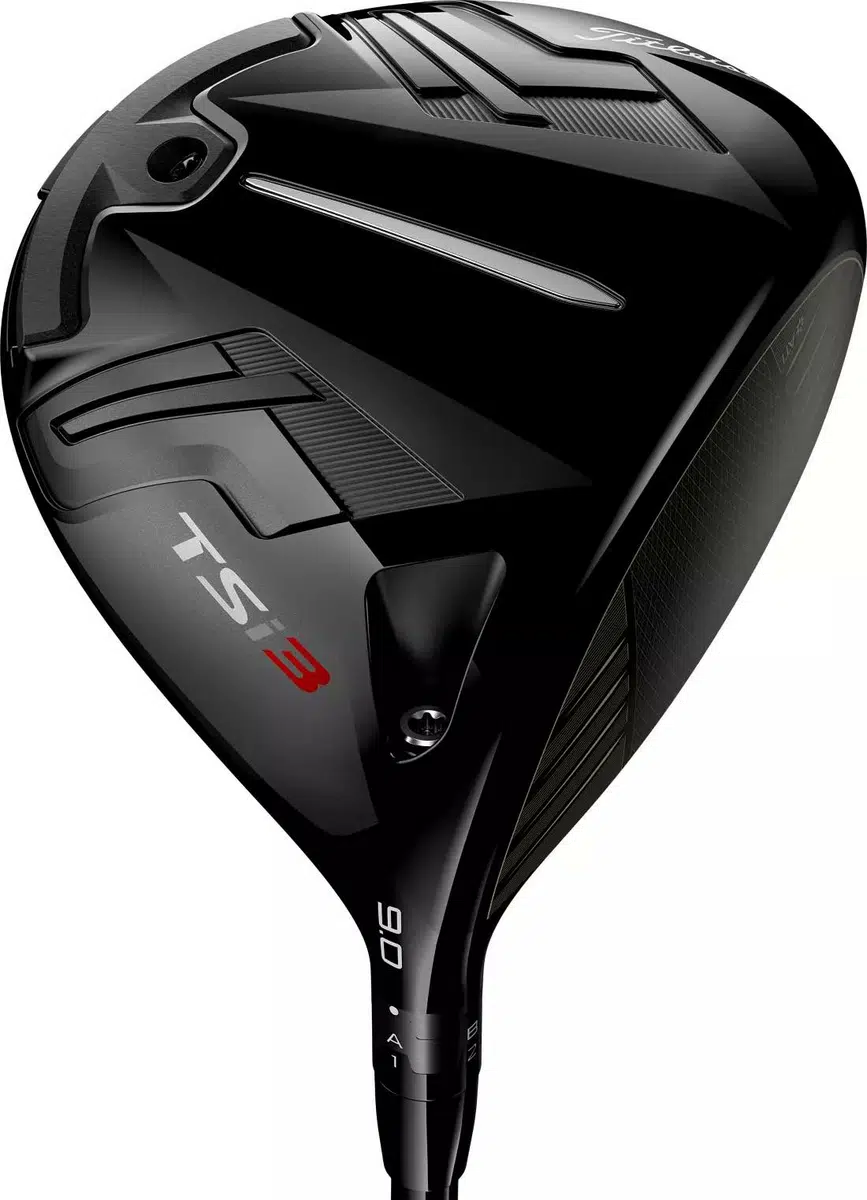 Matt Fitzpatrick broke off his long relationship with his old TaylorMade driver in 2021, and since then he's been wowing onlookers with his sleek new Titleist TSi3. This club is a smooth, mirror-finish driver with great feedback and a powerful impact sound. It's forgiving but not infinitely so, which makes it a decent choice for players with lower handicaps.
Contact with the ball feels powerful, and every swing is nice and solid. Swinging this club from all angles, I always felt like it was putting maximum power into every drive. I definitely felt the contact every time I hit the sweet spot with it, which happened far more often than usual, thanks to the club's broad, flat face.
A clever combination of ATI 425 Aerospace titanium material and smart weighting makes the Titleist TSi3 a great balancing point between speed, launch angle, and spin. Even mishits zoom over the fairway with this driver, which suggests it's a decent choice for everybody from the pros down to far less experienced golfers.
Matt Fitzpatrick's 3-Wood — Ping G430 Max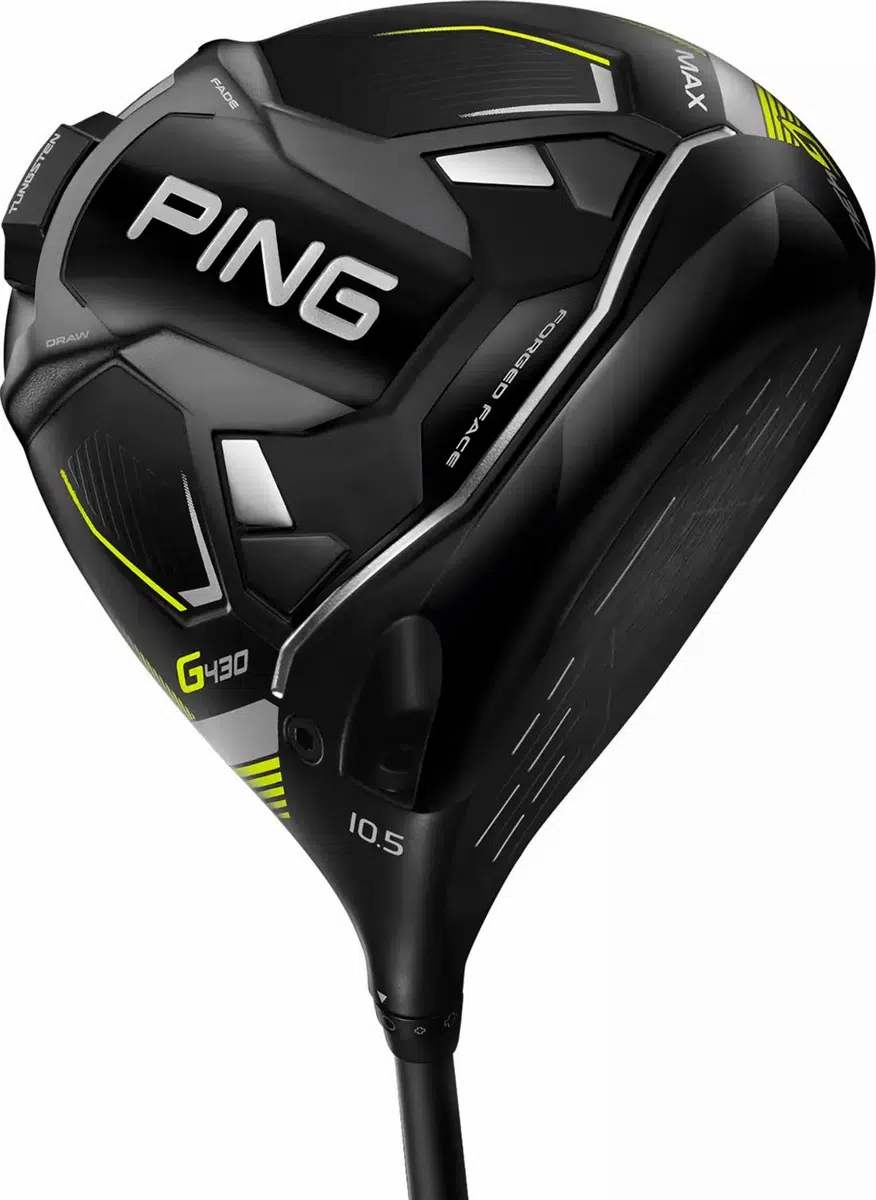 Fitzpatrick started the 2023 season by upgrading his old Ping G425 Max to a newer G430 Max. This 3-wood has served him well so far this season, allowing him to get decent range and accuracy on some very tricky fairways. Fitzpatrick keeps his set to 15 degrees.
The G430 Max is not a radical departure from the G425, but there are some incremental improvements. It's round and full, making it hard to identify the slight size increase over the G425. The face is actually smaller, though, as Ping shortened it by 1.8 of an inch. This helps more than it hurts since you're trading much harder performance for mishits for the reduced likelihood you'll miss the spot at all.
Feedback and sound on the G430 are both good, and you get a decently solid feeling out of it when you connect. It sends balls a little farther than its predecessor, so this might be a good choice if you'd like to add a few yards to your mid-game.
Matt Fitzpatrick's 7-Wood — Ping G410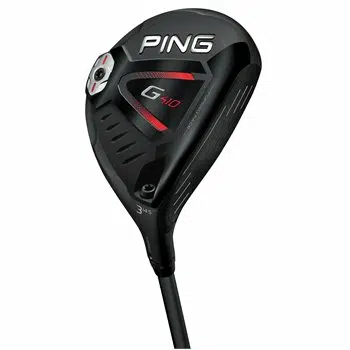 Matt Fitzpatrick has got an interesting approach to using his new (for 2023) Ping G410 on the fairway. Technically, this is a 7-wood, and it has no business making the long shots Fitzpatrick is using it for.
But a closer look reveals he has it lofted down to 19 degrees instead of the more normal 20.5, which is putting him in 5-iron territory with it. Maybe there's a method to this approach, and maybe potting down the angle on your 7-wood is better than simply getting a 5-iron that's made for the shots he's taking, but Fitzpatrick clearly knows what he's doing.
It's hard to say who should be using this club.
On the one hand, the Ping 410 is built to be an excellent 7-wood, and if you need some work done in the middle distance, it's probably a great choice. The way Fitzpatrick uses his, though, casts doubt on whether he's all that interested in using this club the way it was designed to be used or whether this is just his personal style.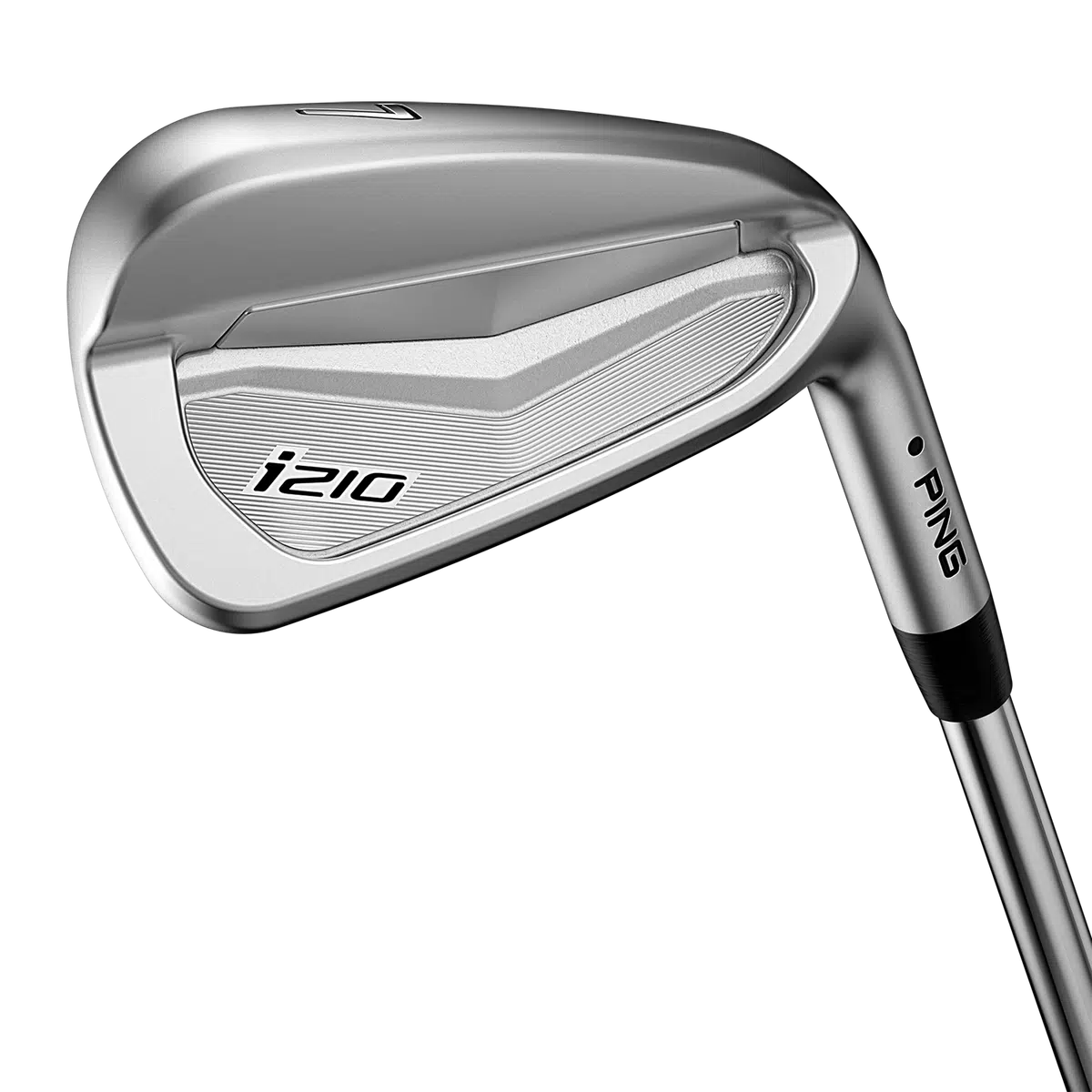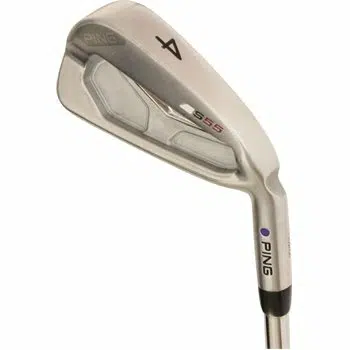 Fitzpatrick has been a fan of both the Ping i210 and S55 since the start of his professional career in 2014, after the 2014 U.S. Open.
The S55 is old and very trusty technology, which is mostly out of circulation now, but you should be able to find one secondhand just about anywhere.
The Ping i210 is a different story. These are absolutely classic-looking irons that admirably do the job of pushing the ball around the short to middle distances, but with a uniquely forgiving performance that's stellar for new players.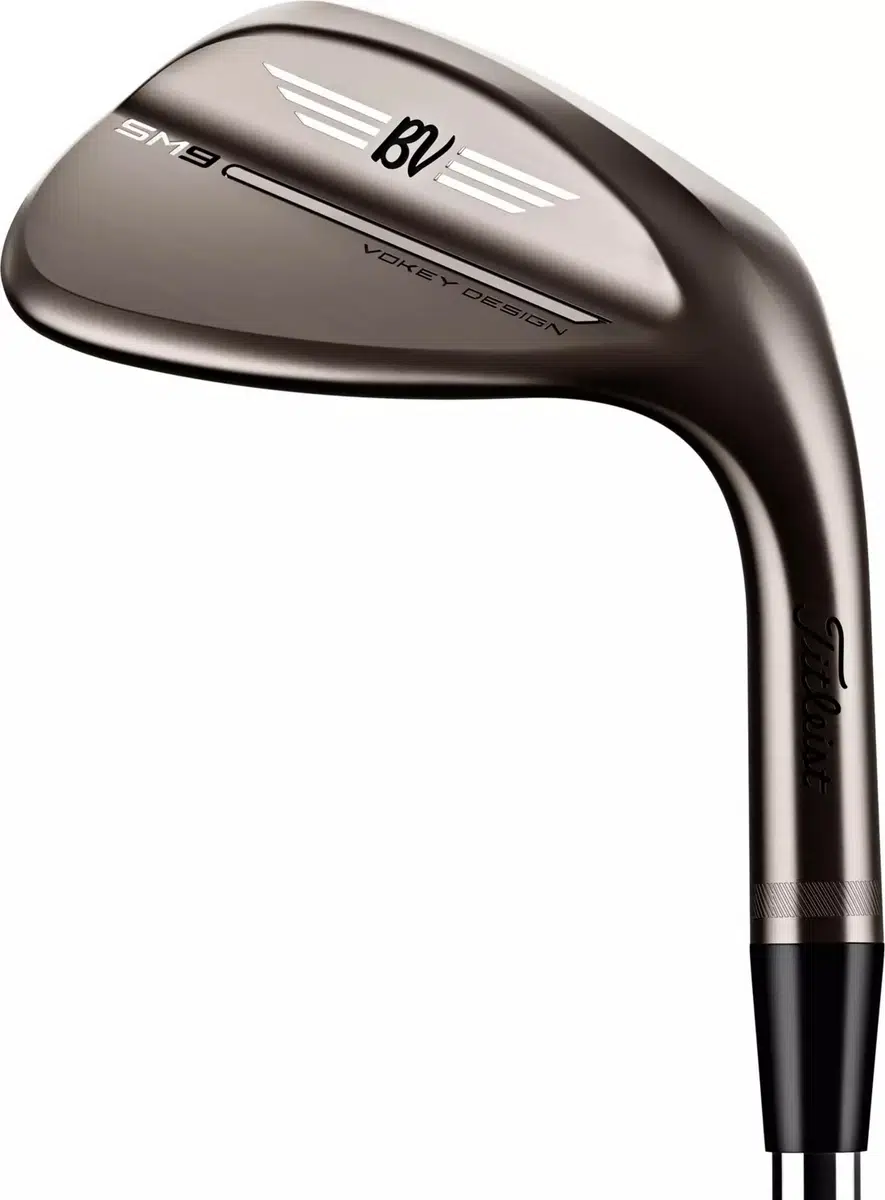 Matt Fitzpatrick routinely carries a set of Titleist Vokey Design M9s around for getting out of trouble in the sand traps. He occasionally supplements these with an older WedgeWorks chipper set to 60 degrees for an emergency.
These wedges are a lot like the irons, at least in that they look utterly conventional and would fit right into a bag from Arnold Palmer's time. That simple look, however, hides some high-tech composites that give the wedges great power in tight spaces. The third wedge in his collection is cranked all the way to 60 degrees, though it plays well when conditions are heavy and Fitzpatrick has to power out of mud and clumps of grass.
A good grind and better-than-expected distribution of weight made me feel like I could hardly miss with these. Chips pop right out with a little chirping sound, then roll out to about where I wanted them to be. All in all, these are some of the most forgiving and patient wedges you can get new today, and they're worth a try for players who've been struggling in the sand for a while.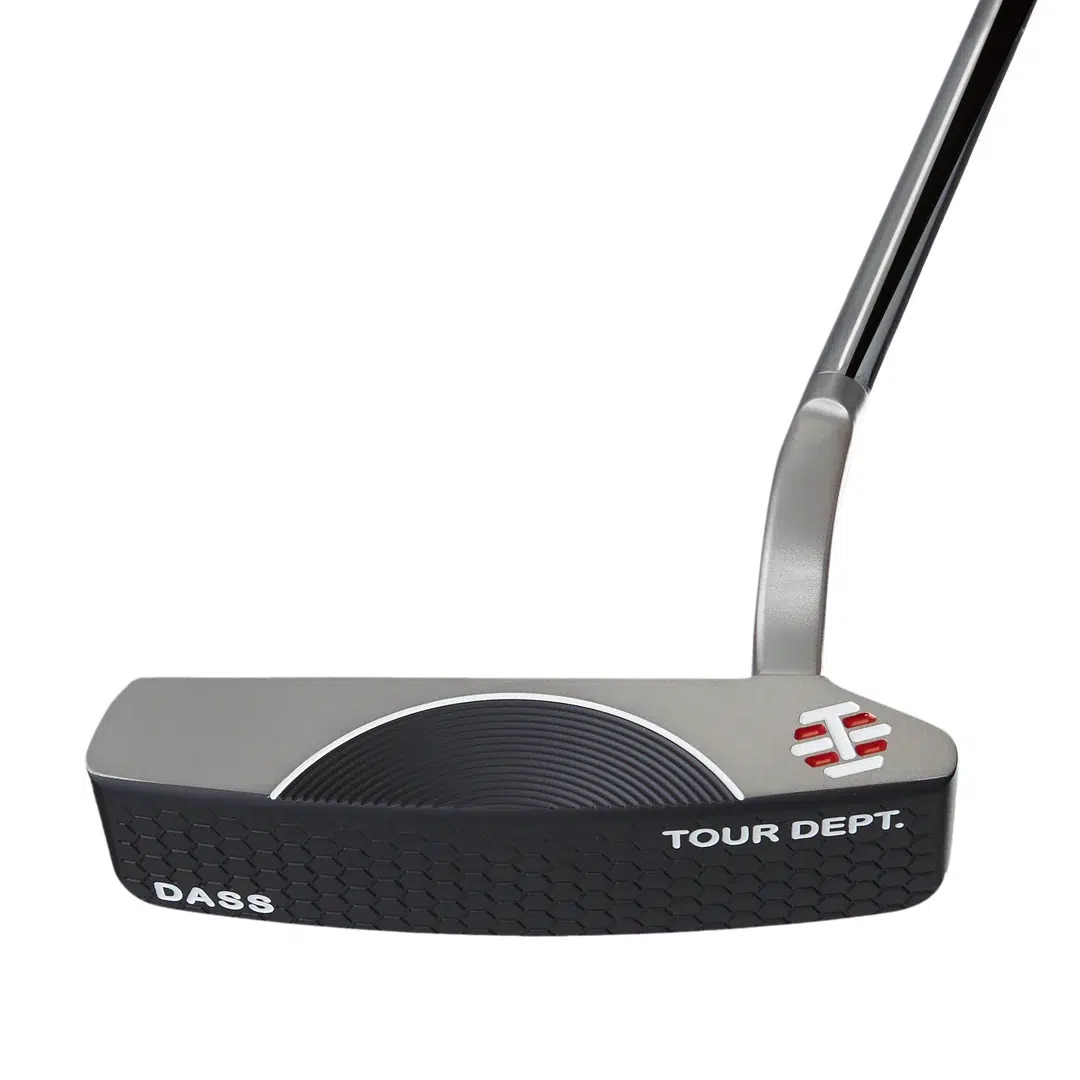 Fitzpatrick has gone all-out for his putter. The Bettinardi DASS BB1 Fitz is a kind of high-cost experiment in design that the company has undertaken for him after inking a deal in 2020.
Before then, Fitzpatrick was putting with a Yes! Tracy II, which he seemed to be very fond of. The new contract came with a requirement to carry a Bettinardi, even though Fitzpatrick had found a configuration he could live within the old putter.
That's when some of Italian golf's most skilled engineers went to work for him. The prototype Fitzpatrick carries onto the putting green now is a near clone of the Yes! Tracy II, except made with updated materials and a more positive feeling on contact.
It's hard to say who could use this putter for themselves since it's a very expensive way to get what's basically a Yes! putter. But if you have the resources and would like to marvel at how precisely a four-figure putter can replicate the performance and feel of a $75 club using Space Age materials, then this $3,500 upgrade could be all yours with a custom order from the manufacturer.
Golf Pride Tour Velvet grips have lived up to their name by becoming the grip of choice for pros at all the Majors for many years now. Fitzpatrick has been using them since he turned pro in 2014, and it's no wonder why. Priced reasonably, these soft, comfortable grips simulate the feel of four wraps of tape under the bottom hand, which is right in the middle lane for comfort and control for golfers at all skill levels.
Matt Fitzpatrick signed on as a Sketchers brand ambassador in 2022 when the brand was working to increase its youth appeal. In his 2023 appearances so far, he's been wearing the Pro 5 hyper Shoe, which is a grippy and very comfortable choice for long walks on the fairway. It's got a lot of give in the sides and a sturdy sole with the standard cleat configuration. All in all, this is a pretty well-balanced and sensible choice for almost any player.
How Much Does Matt Fitzpatrick's Bag Cost?
So let's break down how much it would cost to have a bag similar to Matt Fitzpatrick.
FAQ
Who Is Fitzpatrick Sponsored By?
In early 2023, Fitzpatrick was seen wearing Greyson apparel. No official statement has been made, and he might be acting as a free agent for the brand so far.
Final Thoughts
Matt Fitzpatrick WITB features a kit that's an odd mix of ultra high-end gear, like his putter, and eminently sensible, like his shoes. The figure he has been cutting lately with this eclectic setup speaks to a golfer who doesn't need to impress anyone and figured out what he likes a long time ago.
For golfers looking to get into some of what he's using, the accessories and grips are probably the most accessible choices. Although if you can find a Yes! Tracy II used, you can probably have his putter for a lot less than the custom rig runs for.
Nick Lomas is the founder of GolfSpan, an avid golfer, not quite a pro but has over 15-years of experience playing and coaching golfers from all over the world. His mission is to bring the golfing community a better experience then it comes to choosing the right golf gear, and finding the right set up for your game.