Matt Kuchar has a unique swing that helps him follow through the shot as he twists his body. This single-plane swing helped him win the Masters in 2012 and he's been a steady money maker ever since.
Kuchar is tall, which gives him a more upright swing and uses his upper strength. He often uses his irons with his swing to power through difficult lies on his way to the green.
So, what is Matt Kuchar's WITB? Matt Kuchar uses a Titleist TSR3 driver with a Fujikura Ventus TR 6X shaft, Srixon ZX7 MK II irons with AeroTech SteelFiber Private Reserve i110cw shafts, and Cleveland RTX ZipCore wedges at 52, 58, and 64 degrees. His 3-wood and 5-wood are TaylorMade Stealth Plus with Fujikura Speeder 757 Evolution VII X-Flex shafts.
If you'd like to play with clubs like those used by Kutchar, you won't want to miss our look into his bag. His armlock-putting style extends the shooting power into his inner core. Find out below what putter he uses.
Matt Kuchar WITB in 2023
What clubs does Matt Kuchar use? Here's a table summarizing Matt Kuchar's clubs and WITB:
Read more: How Much Does Patrick Cantlay's WITB Compare To Matt Kuchar's?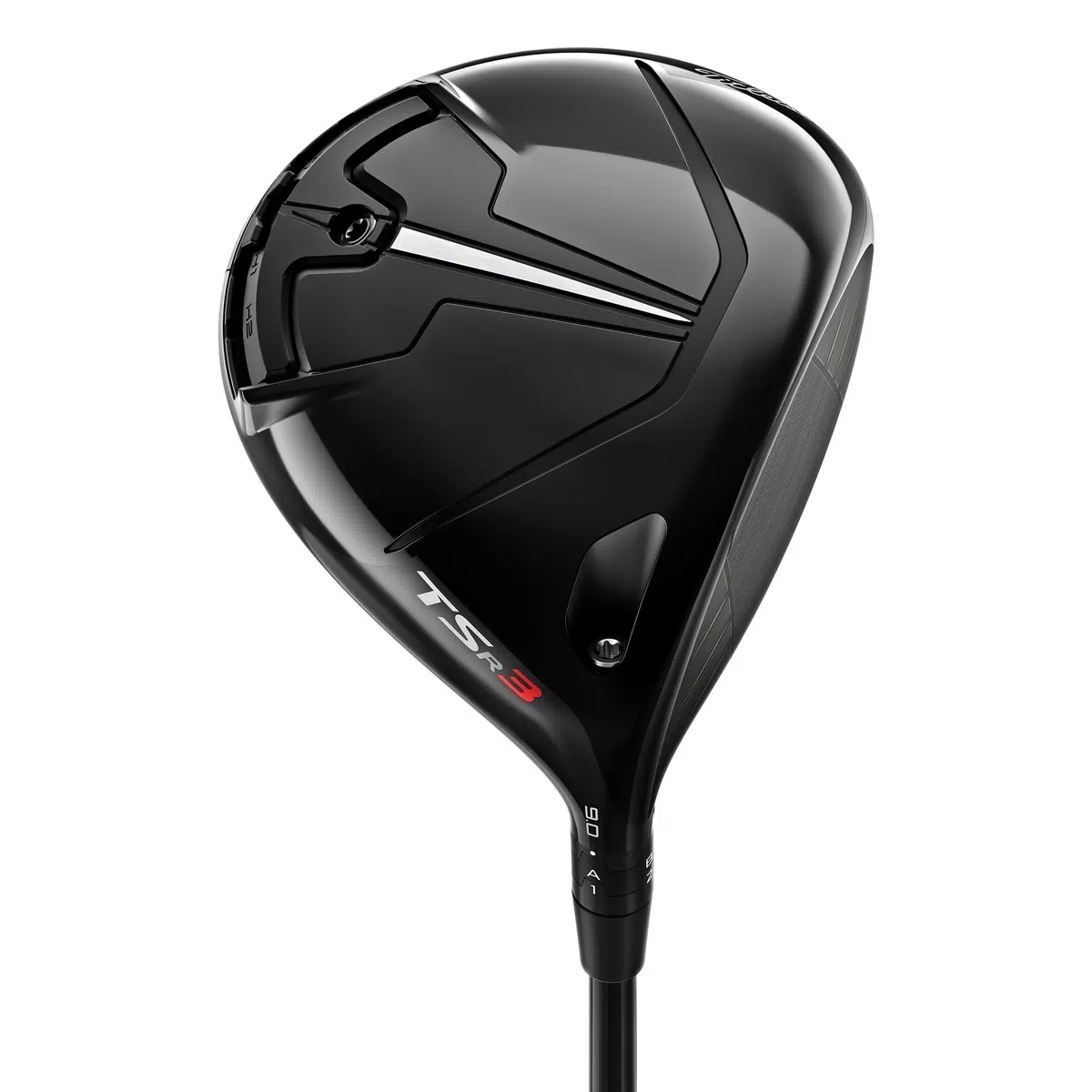 The Titleist TSR3 driver is one of Kuchar's uniquely dialed-in clubs and a consistent part of his WITB. Titleist is popular among pro golfers because of a balance between accuracy and speed, with excellent shaft forgiveness. Kuchar used the Titleist TSR3 at his three tournaments, including the 2023 U.S Open, where he missed the cut.
Titleist hasn't changed the head shape of its Model 3, which is famous for its long-range accuracy. Five adjustments for weight provide as much as 12 yards of correction. Different combinations result in precise shot shaping. Kuchar's use of the Fujikura Ventus shaft gives him a feel for the give when striking the.
I tested the Titleist TSR3, and it was definitely a confidence booster, as the distance was a good ten yards more than average. For me, the club was a little too long, and I had difficulty keeping the fine adjustments in mind for next time. On the one hand, the Titleist TSR3 driver for 2023 provides fine tuning and shot shaping. On the other hand, it might improve your game with more precise fairway drives. Eleven golfers on the PGA Tour use the Titleist TSR3.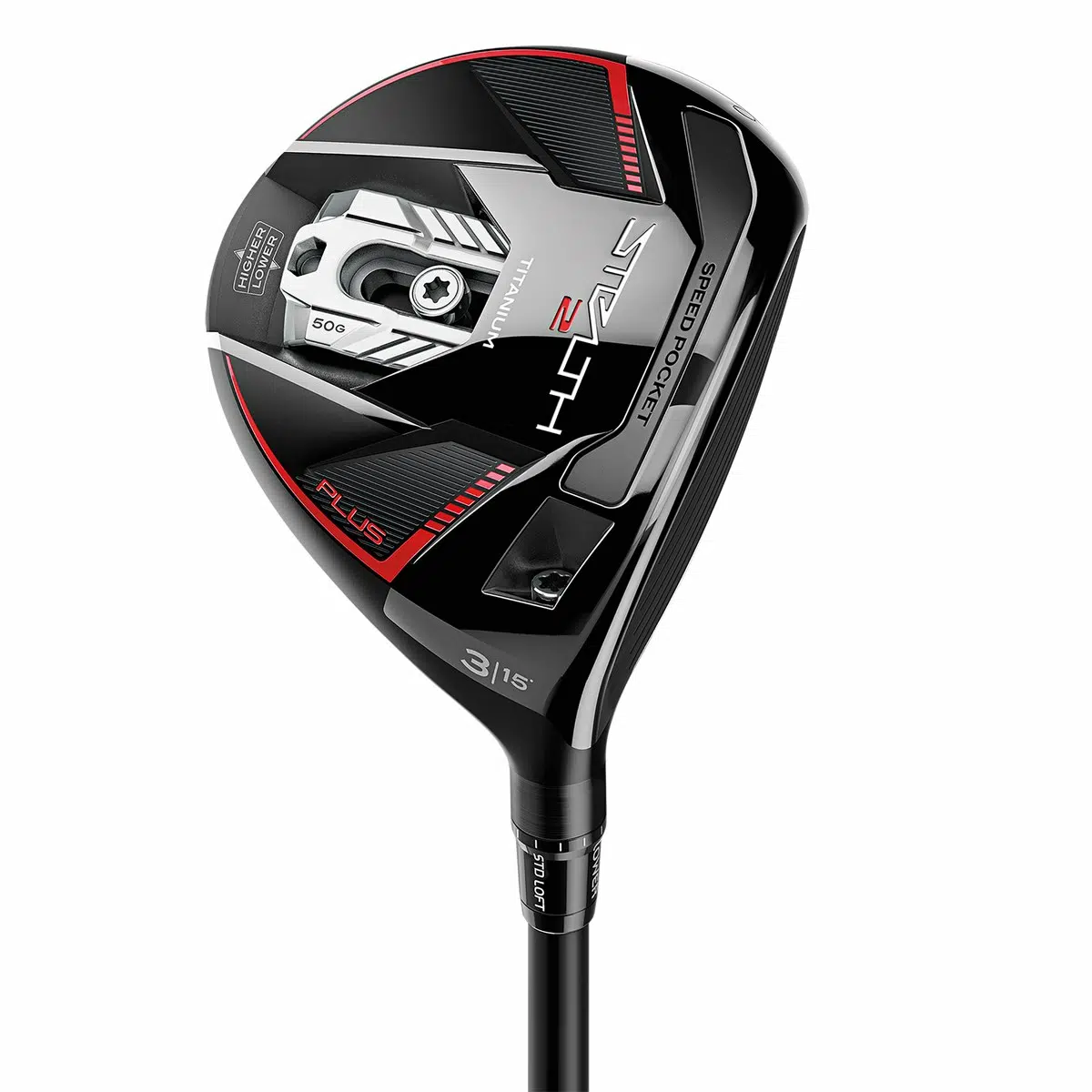 The TaylorMade Stealth Plus 3 wood is the most popular 3 wood in the PGA Tour. Twelve pro golfers, including Matt Kuchar, have the TaylorMade Stealth 3 Wood in their bags. The company labeled the TaylorMade Stealth Plus the "new reliable" because of its consistent distance capabilities.
TaylorMade uses an 80g sole giving the club head stability as it grazes the turf. Titanium Twist Face technology gives a center strike more distance after contacting the ball. Kuchar uses a 15-degree loft on his 3 Wood with a Fujikura Speeder 757 Evolution VII X-Flex shaft for stable give between the club head and its connection to the shaft.
One of the best features is the ball's sound when you hit a solid center shot. Solid "thunk" allows you to feel good and bad shots. I found this useful because I could confidently line up the shot.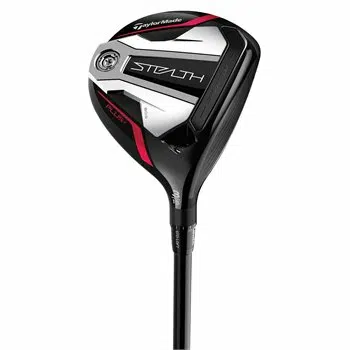 We only have room for fourteen clubs in our bags, making a 5-wood optional for many golfers. The 5-wood has an 18-degree loft angle giving an amateur more give on a fairway shot. Depending on ball positioning, Kuchar uses a 3 and a 5 wood.
Kuchar used 3-wood out of a bunker at the Phoenix Open this year to set up a potential birdie. He completed the hole on par, illustrating his use of a 3-wood as a wedge. The greater loft angle gives pro golfers more options for fairway shots.
Matt Kuchar's Hybrid — Ping Anser (20 Degrees)
The Ping Anser is one of the most versatile clubs you can own if you know how to use it. The Ping Anser doesn't have weight adjustments. In contrast, weights are internal and produce a lower center of gravity.
The Ping Anser line of hybrid clubs is for all skill levels. However, some pros like the stability of dialing a fixed-weight club into position for repetitive shots. Some golfers claim the Ping Anser Hybrid club feels more like an iron than a wood, giving Ping Anser users more flexibility in lining up a shot.
Up close examination of Kuchar's Ping Anser hybrid reveals wear and tear and is clearly Kuchar's favorite club. He went from three hybrids to one because he prefered longer irons in his earlier WITBs. The fact that he's dialed in his Ping Anser should create better finishes.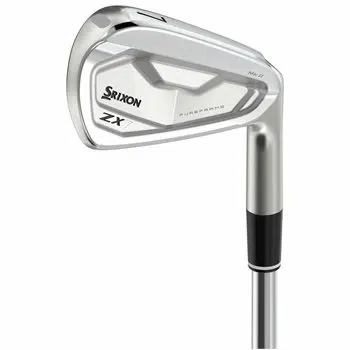 The Srixon ZX7 MK II Irons prove you can get both accuracy and distance out of your irons. Matt Kuchar hasn't missed his PGA Tour card in twenty-two years so he's played more than his share of difficult iron shots. He was seen recently using his Srixon irons at the Player's Championships and U.S. Open.
AeroTech SteelFiber Private Reserve i110cw shafts give Kuchar confidence out of any shot position where the greens insight. The pros use Srixon ZX7 MK II Irons because of their industry-leading design and solid forged steel feel when the club face strikes the ball. The result is repeatable accuracy you can use to shave a few points off your handicap.
When I strike a ball with a Srixon ZX7 MK II iron, I feel more confident than usual. These are professional-grade irons you must hold in your grip to understand their full impact and sound. I had a few good green approaches that showed improvement. The Srixon ZX7 MK II irons feel solid, but there isn't as much forgiveness.
Kuchar's been a pro since 2000, so he's seen his fair share of wedge clubs. He's got a reputation for steady consistency in making green approaches, in part because he knows his clubs and their accuracy.
Kuchar switched to Cleveland RTX ZipCore wedges back in February. He still uses his Bridgestones on occasion. But his Cleveland wedges at 52, 58, and 64 degrees give him an advantage. Club choice can be tricky, so it's important that Kuchar have wedge shot control for chips out of sand traps that need an angle greater than the typical 52-54 degree face.
Matt Kuchar uses KBS Tour 120S iron shafts with all three of his wedges. These shafts aid in shot accuracy by giving wedges smooth and responsive ball strikes while maintaining the club face position.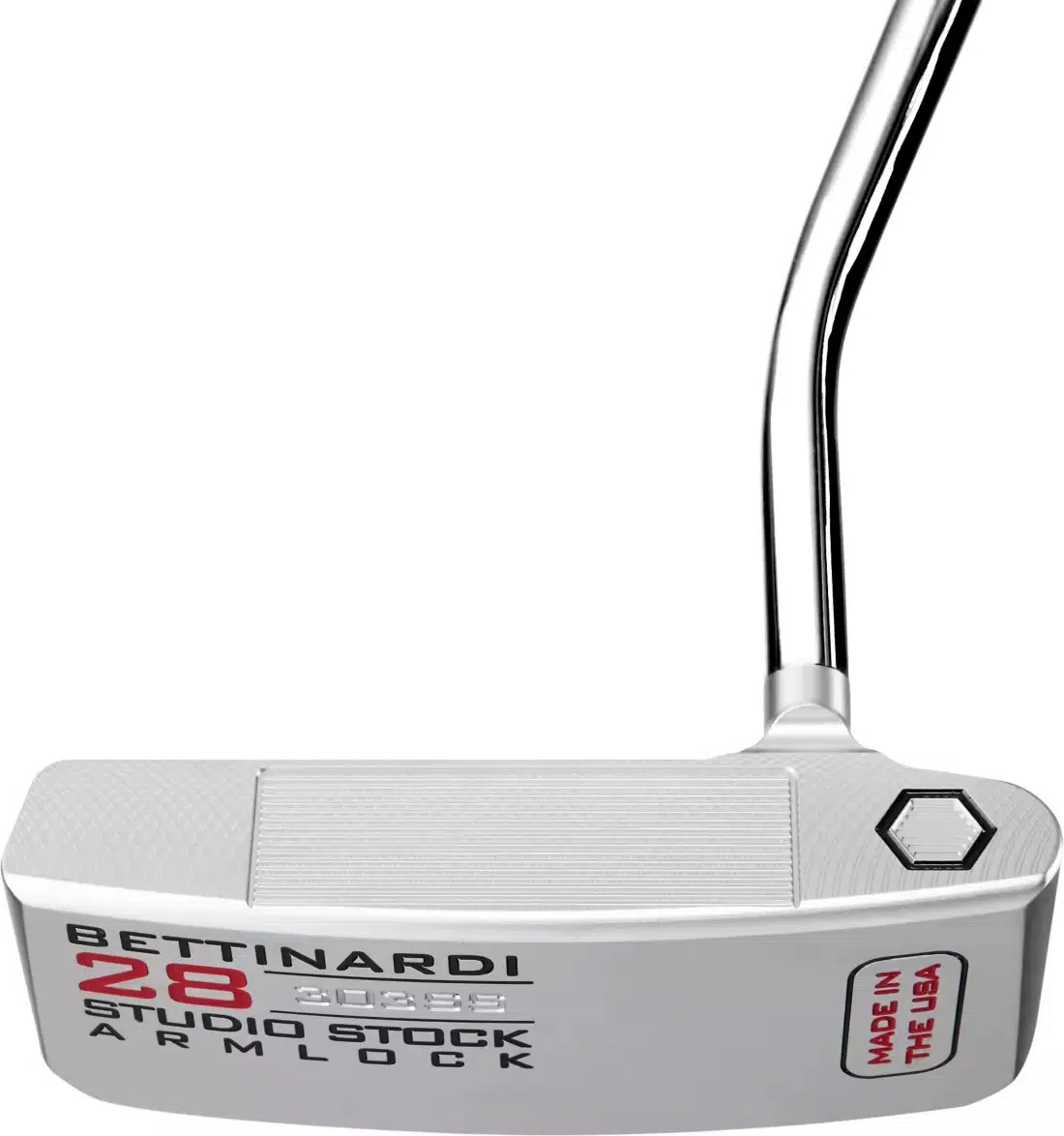 Matt Kuchar uses the Bettinardi Tour Department SS28 putter. He caught fans off guard a few years ago when first used the arm lock putter. Armlock putts take advantage of pendulum physics with superior follow-through stability.
Locking the putter in place takes practice. However, Kuchar seems to have mastered the technique, at least based on his putting performance. He seems more confident using the Bettinardi Tour Department SS28 putter.
There's nothing like gripping a putter with confidence. Iomic grips are industry standards because they won't crack or dry out after a few months of weather exposure. The result is an accurate grip with results you can see as the ball leaves the putter's face.
Matt Kuchar uses the SuperStroke Tour grip for his unique putting style. The grip almost molds to your hand positions as you line up the shot. The SuperStroke Tour putting grip with locked arm control for fine-tuning ball speed.
Matt Kuchar's Shoes – Sketchers
Matt Kuchar has been working with Skechers for much of his career. He partners with Skechers Performance Division for the Skechers line of golf shoes. Kuchar also promotes his own line of Matt Kuchar golf shoes.
How Much Does Matt Kuchar's Bag Cost?
You can assemble a bag like Matt Kuchar's for about $3,500. It depends on the grips. You can compare Kuchar's bag to this pro golfer for comparison.
So let's break down how much it would cost to have a bag similar to Matt Kuchar's:
FAQ
What Clubs Does Matt Kuchar Use?
Matt Kuchar uses an eclectic combination of golf club brands. These include old favorites like his hybrid Ping Anser, a TSR3 Titleist driver, TaylorMade Stealth Plus woods, Cleveland RTX wedges, and Srixon ZX7 irons.
What Kind of Putter Does Matt Kuchar Use?
Kuchar is an armlock putter which uses a special putter. His armlock putter is the Bettinardi Tour Department SS28 Armlock.
Is Matt Kuchar Playing in the Masters?
Kuchar did not play in the 2023 Masters
Final Thoughts
Pro golfer Matt Kuchar has been on the PGA Tour for twenty-two years. Kuchar has used several clubs in his more than two decades as a pro. He's not tied to one brand so he can rotate clubs in and out of his rotation.
A look at Matt Kuchar's WITB helps us understand his swing, even if we can't quite duplicate it. As the first PGA tour player to adopt armlock putting, he continues to push limits. Kuchar's latest putting experiment is the reverse lock arm grip. It hasn't caught on yet!
Nick Lomas is the founder of GolfSpan, an avid golfer, not quite a pro but has over 15-years of experience playing and coaching golfers from all over the world. His mission is to bring the golfing community a better experience then it comes to choosing the right golf gear, and finding the right set up for your game.