Continuing with our quest to discover the equipment of all of the best golfers, we come to the current world number 4 Patrick Cantlay. He has nine professional wins to his name but has yet to win a major.
In this Patrick Cantlay WITB 2023 post, we'll cover everything in his bag from his driver to his balls, along with a quick analysis of each product. Spoiler alert, it's almost entirely by top brand Titleist! As such, the equipment is quite costly. We've broken down each item by price to give you an idea of how much his whole setup costs.
Patrick Cantlay WITB — At a Glance
Patrick Cantlay's What's in the Bag 2023 — Driver: Titleist TS3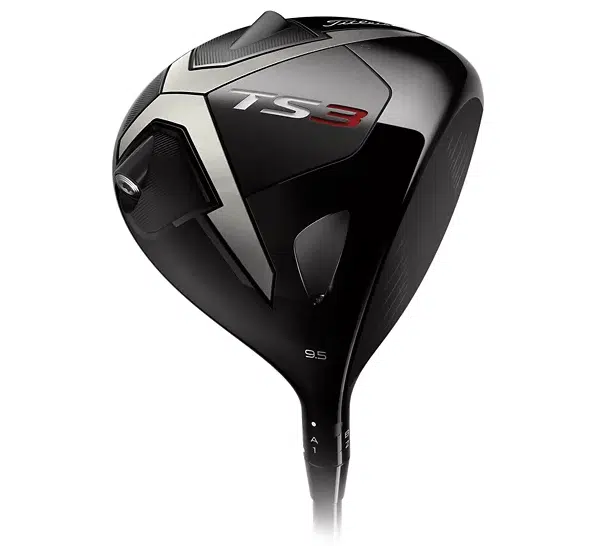 Pros
Superb distance
Forgiving
Simple to launch
Cons
Long shaft might hinder control
For the longest time, golfer Cantlay remained set on his Titleist 917D2 driver and it seemed things would remain this way for some time. However, like many others, he has made the switch to the shiny new TS3 model. It has 9.5 degrees of loft and he uses a Mitsubishi Diamana ZF 60 TX shaft.
The TS series was primarily developed to address the main weakness of the 917D2, that being that it produced too much spin which resulted in reduced yardage. They did this in many ways. Firstly, through developing a new Speed Chassis which took two years to create.
The TS3 driver also features a super thin titanium crown enabling the placement of more weight deep within the head. Further attention was given to the aerodynamics of the club. It reportedly has 20% less drag.
While both the TS3 and TS2 bring advancements in yardage to the table, it's the TS3 that comes out on top. It has a lower launch and lower spin so skilled players can expect excellent distance.
Patrick Cantlay's What's in the Bag — 3-Wood: Titleist 915F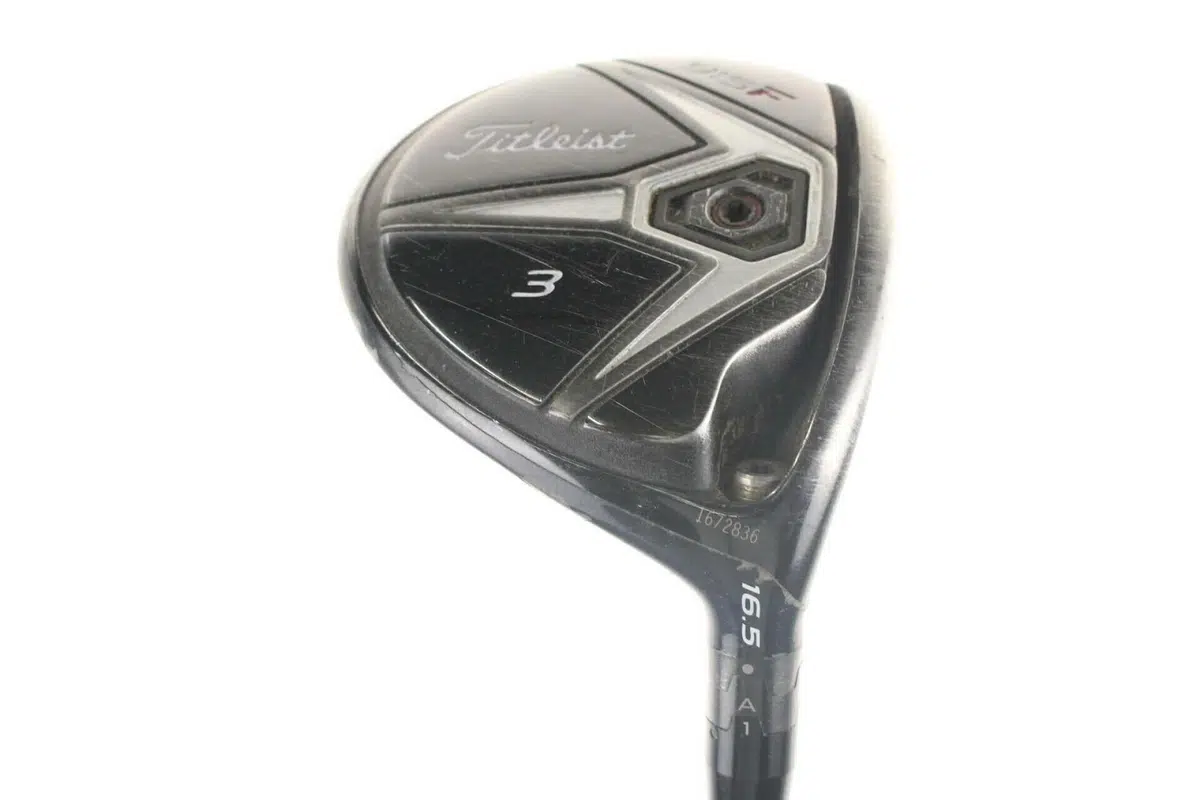 Pros
Good distance
Reduced spin
Great sound and feeling
Cons
Small head
Very old model
One club that Cantlay has yet to change for some time is his 3-wood. He uses the Titleist 915F which was released some 9 years ago. His loft of choice is 15 degrees, but you can pick up the 3-wood anywhere from 13.5 to 21 degrees.
In a nutshell, the 915F is a long-hitting low-spinning 3-wood. It may have a little more spin than the 915DF, but it is still much lower than the rest of the competition.
This reduced spin is mostly due to the Active Recoil Channel (ARC). This is a narrow channel that is present on all of the 465 stainless steel faces. It allows the clubface to recoil much like a spring. Not only does this reduce spin but it also increases speed and gives the ball a higher launch.
Patrick Cantlay's WITB — Hybrid: Titleist TS2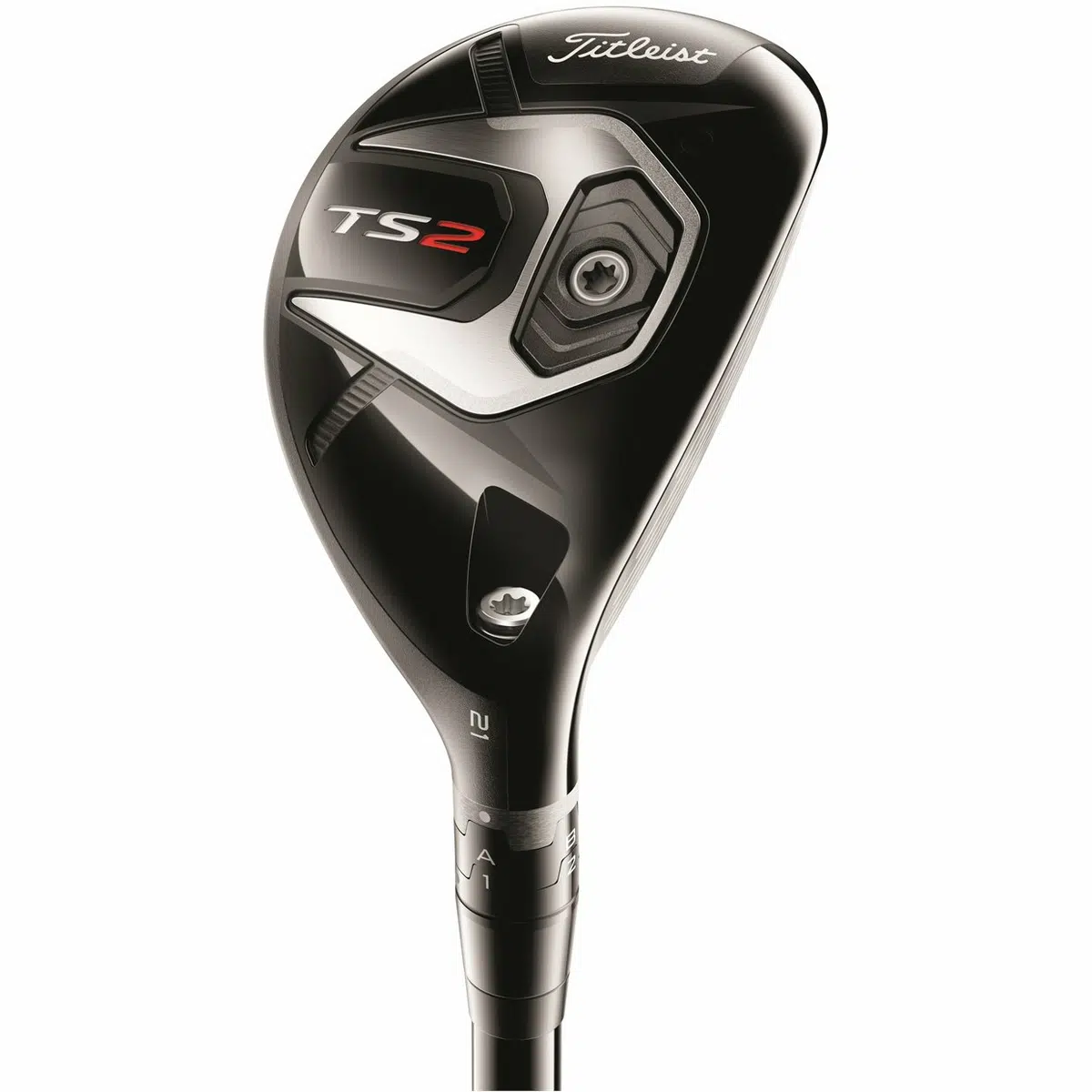 Pros
Forgiving
Low spin
Highly adjustable
Good turf interaction
Cons
Expensive
Can produce excessive glare
As it stands, Patrick Cantlay carries a Titleist TS2 21-degree hybrid in his bag. However, this is often an area he tinkers with — sometimes you'll see him carrying a five-wood instead of the same loft.
If you're interested in this hybrid, there are six lofts to choose from, these include, 17, 19, 21, 23, 25, and 27 degrees. The hybrid features an ultra-thin titanium crown and a thinner and faster face — 16% thinner in fact. It also has a 10% higher MOI than previous models making it much safer and more stable.
Like his woods, the Titleist TS2 offers Cantlay a nice high launch, low spin, and plenty of forgiveness to go with it. It's no wonder it frequently features in his bag.
Patrick Cantlay's Irons: Titleist 718 AP2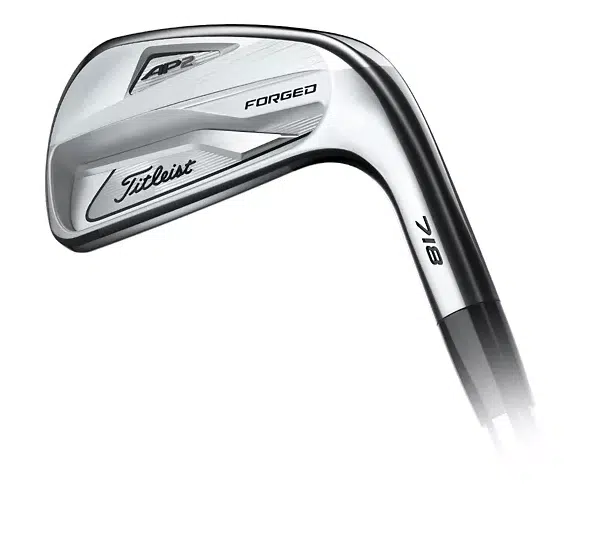 Pros
Hugely forgiving
Good turf interaction
Cons
As tour irons, they are not recommended for high handicappers
Before picking up the Titleist 718 AP2s, Cantlay used the T100 set. However, we are going back some time as these current irons have been in his bag since 2017. He uses the 718 AP2s from the 4 iron to the 9 iron.
They sport a cavity-back design with a forged body and a high-strength insert. This insert delivers exceptional pace and gives the ball a high launch.
Forgiveness is a focal point of these irons. Titleist embedded approximately 57.4 g of high-density tungsten in the toe and heel of the mid and long irons. This helps lower the CG and also assists with precision on off-center hits.
If you're interested in learning more about these irons consider giving our review on the newer AP3s a read.
Patrick Cantlay's Wedges: Titleist Vokey SM7 & SM9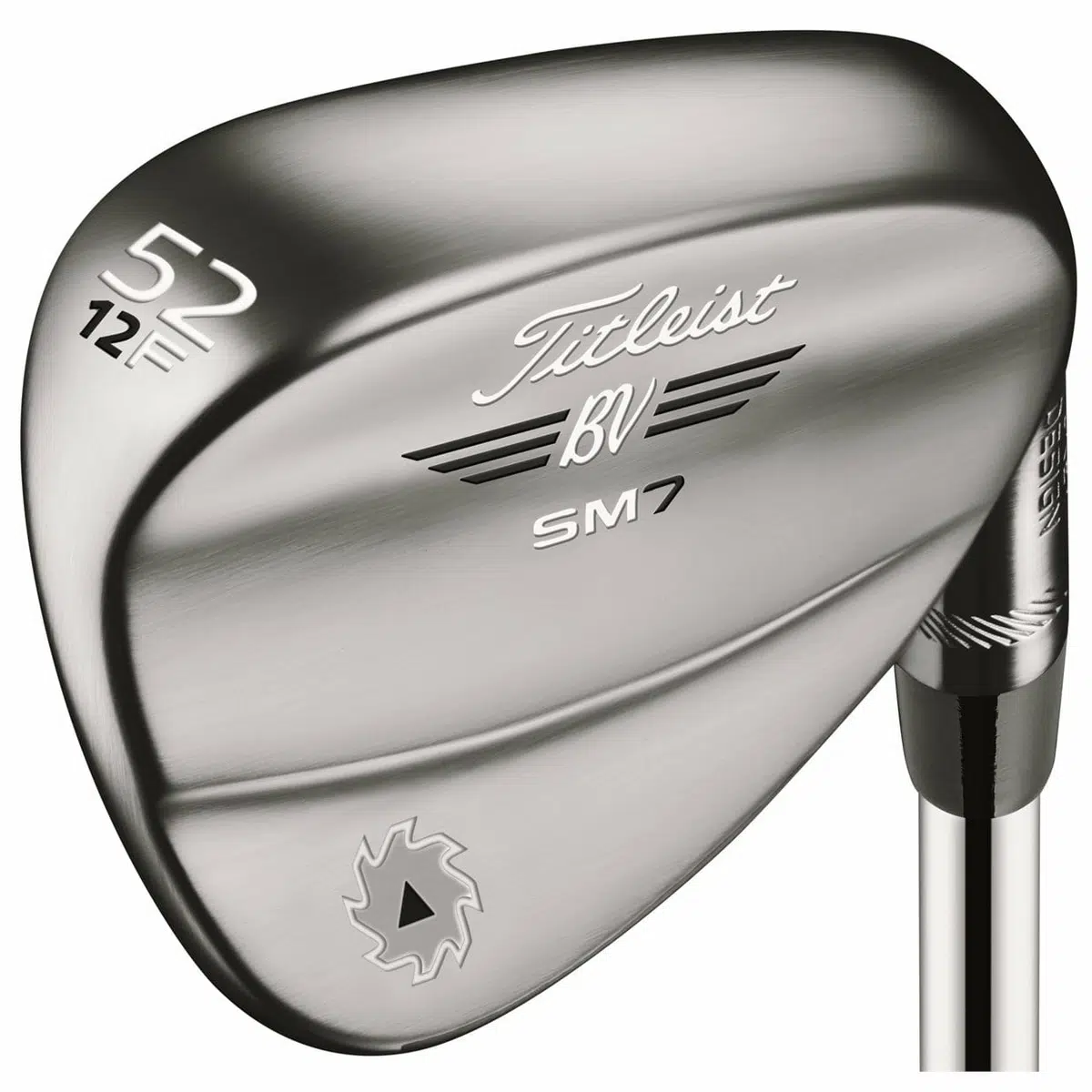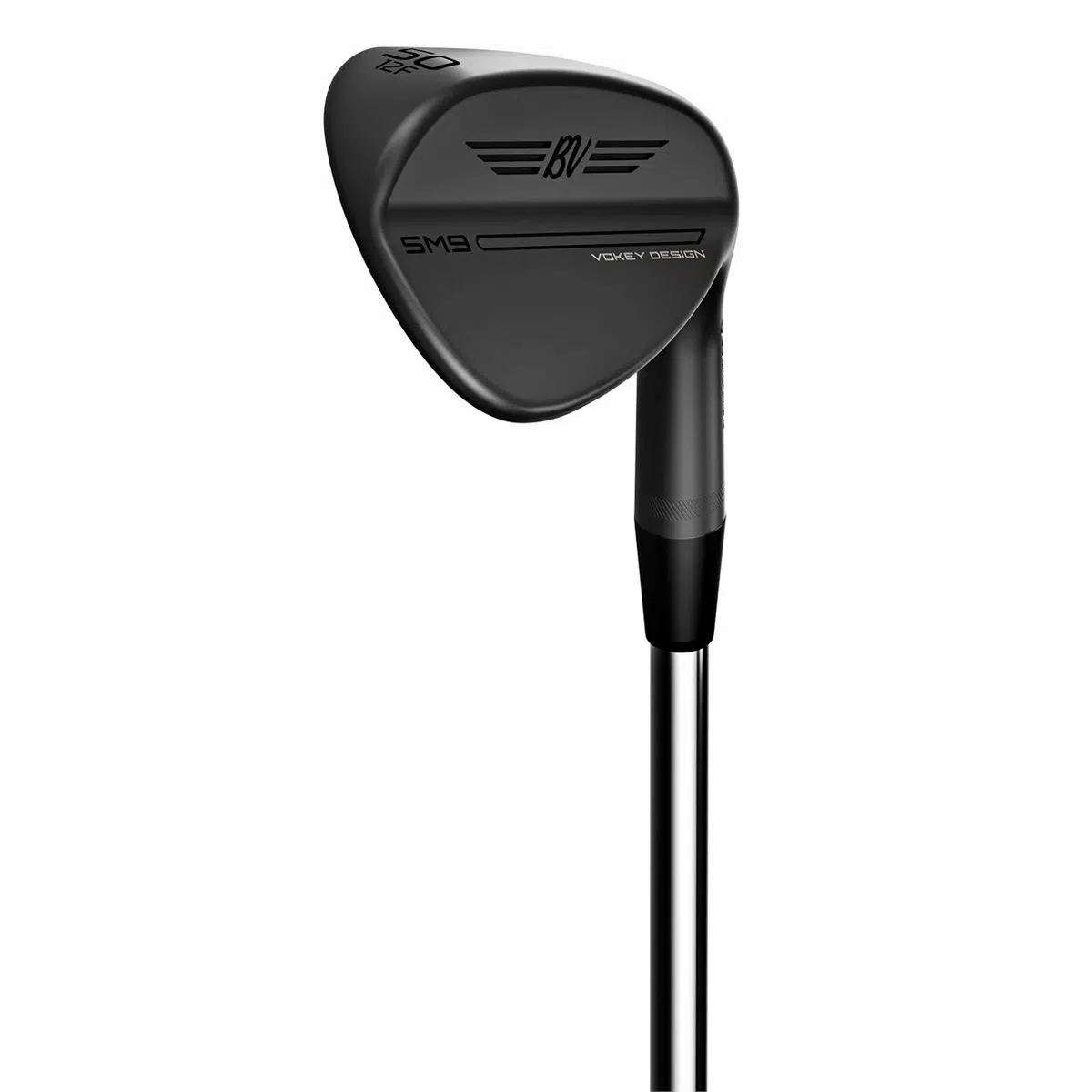 Pros
Excellent spin
Super feel
Attractive design
Many different lofts and grinds available
Cons
Not suited for high handicappers
Fitting recommended
Cantlay has his bases covered when it comes to wedges, carrying four in total. He used to carry a Titleist SM5, SM6, and SM7. However, he has now settled with two SM7s, one with 46 degrees of loft and the other with 52 degrees. He also carries two SM9 wedges, one with 56 degrees of loft and the other with 62 degrees.
These wedges produce exceptional spin due to the spin-milled grooves. Titleist also uses a proprietary heat treatment procedure to help preserve this spin. You can expect around 100RPM more on average, and this should persist throughout the club's entire life cycle.
There's also no arguing that these are both some of the best-looking wedges on the market, and given the expansive range of lofts and grinds, there are likely to be several wedges that can slot nicely into your bag. Yet this is somewhat of a double-edged sword. It can be a little overwhelming to know which wedge to choose — ideally you need to go through a fitting process.
What Putter Does Patrick Cantlay Use?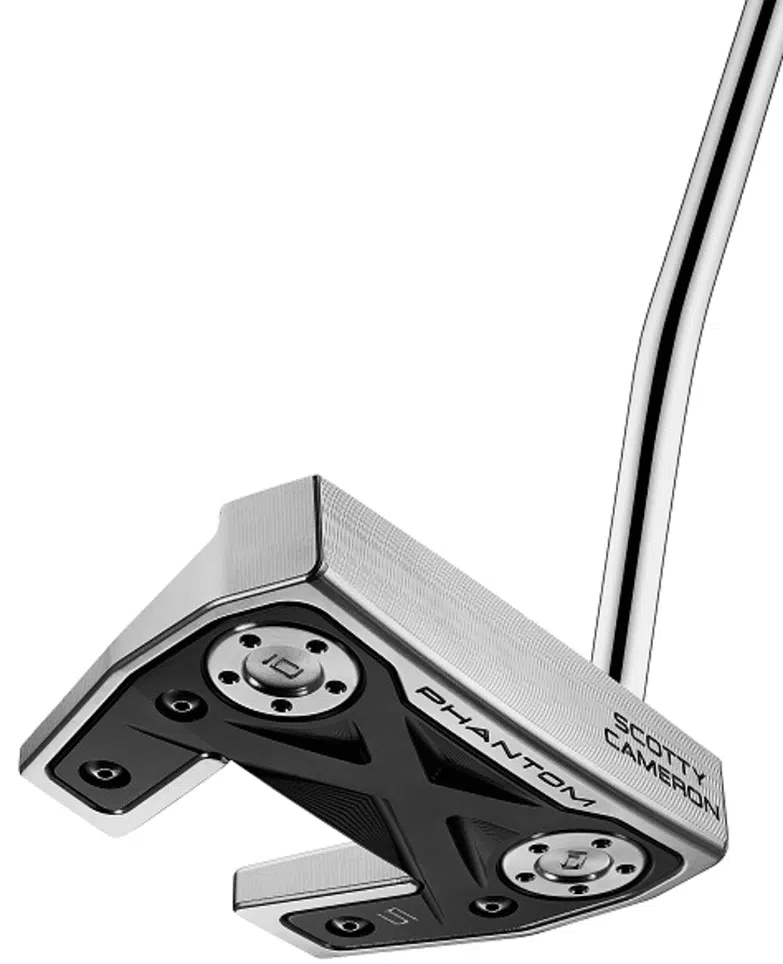 Pros
More forgiving than blade putters
Adjustable weights
Cons
Patrick Cantlay uses a Scotty Cameron Phantom X 5 for his putter. This compact mallet-style putter is made from 303 stainless steel and features an in-built aluminum sole plate giving the putter a nice soft feel.
As with other putters from the brand, the Phantom X 5 comes with adjustable weights, thereby allowing you to tailor the putter for your needs which we like. While the putter is near-face balanced and more forgiving than a blade putter, it's not particularly forgiving as far as mallets go. This is mostly because of how compact the head is.
For off-center hits, the putter will turn and the usual satisfying sound becomes muted, so the feedback is very clear when your execution is poor. As such, you need to putt with precision and pay particular attention to the alignment aid.
If Scotty Cameron putters are up your alley, check out our guide where we compare our favorite Scotty Cameron putters!
Patrick Cantlay's Balls: Titleist Pro V1x
Pros
Excellent distance
Spin versatility
Cons
May feel too hard for some players
Expensive
Finally, we come to the last item of Peter Cantlay's WITB: his golf balls. Cantlay uses Titlist Pro V1x balls. These are great for optimizing distance. They contain a high gradient dual core which encases a larger inner core. Couple this with their high–flex casing and you've got balls that are incredibly efficient when it comes to speed transfer.
While they have more spin than the Pro V1 balls, their spin is very low in the long game. They also launch higher so you should expect excellent distance with a cushioned landing to finish.
FAQs
Who Are Patrick Cantlay's Sponsors?
Patrick Cantlay has numerous sponsors. These include Goldman Sachs, FootJoy, Titleist, Hugo Boss, and Rolex.
What Kind of Putter Does Patrick Cantlay Use?
Patrick Cantlay uses a Scotty Cameron Phantom X 5. It's a compact mallet putter made of 303 stainless steel that features adjustable weights.
What Clubs Does Patrick Cantlay Use?
Patrick Cantlay uses clubs made by Titleist. Below are all of his clubs for 2023:
Driver: Titleist TS3
3-Wood: Titleist 915F
Hybrid: Titleist TS2
Irons: Titleist 718 AP2
Wedges: Titleist Vokey SM7 & SM9
Putter: Scotty Cameron Phantom X 5
Where Is Golfer Patrick Cantlay From?
Patrick Cantlay was born in Long Beach, California. He studied at UCLA and now lives in Jupiter, Florida.
Closing Thoughts
This marks the end of our Patrick Cantlay WITB for 2023. Although equipment will come and go as Cantlay experiments with new cubs, we expect it will largely remain the same as in the past he tends to stick with the same equipment for a long time.
Totting up all the figures for his equipment, we get to $3,474.89 excluding his bag and apparel. That's quite the sum! All of his clubs are by Titleist, with his shoes coming from FootJoy and his apparel coming from Hugo Boss. This is exactly what we would expect given that all three companies sponsor him.
Similar Reads