No one cares what kind of bat Aaron Judge uses or what type of stick Sydney Crosby uses to score goals. Golf is unique because what's in the bag (WITB) is such a large part of the game and can be confusing for those just starting out.
It's always interesting to see how the pros set up their set and which clubs they value most. While we might not get the same shaft or lofts, we can gain knowledge by seeing how many wedges they have or their transition from irons to fairway woods, especially when dealing with Scottie Schefler clubs in 2023.
Since Scottie Schefler burst on the scene only a little over a year ago, and now everyone is asking what clubs does Scottie Schefler use? Let me tell you, they aren't your run-of-the-mill set.
Scottie Scheffler—What's In The Bag 2023
In-Depth Look At What's In The Bag—Scottie Scheffler 2023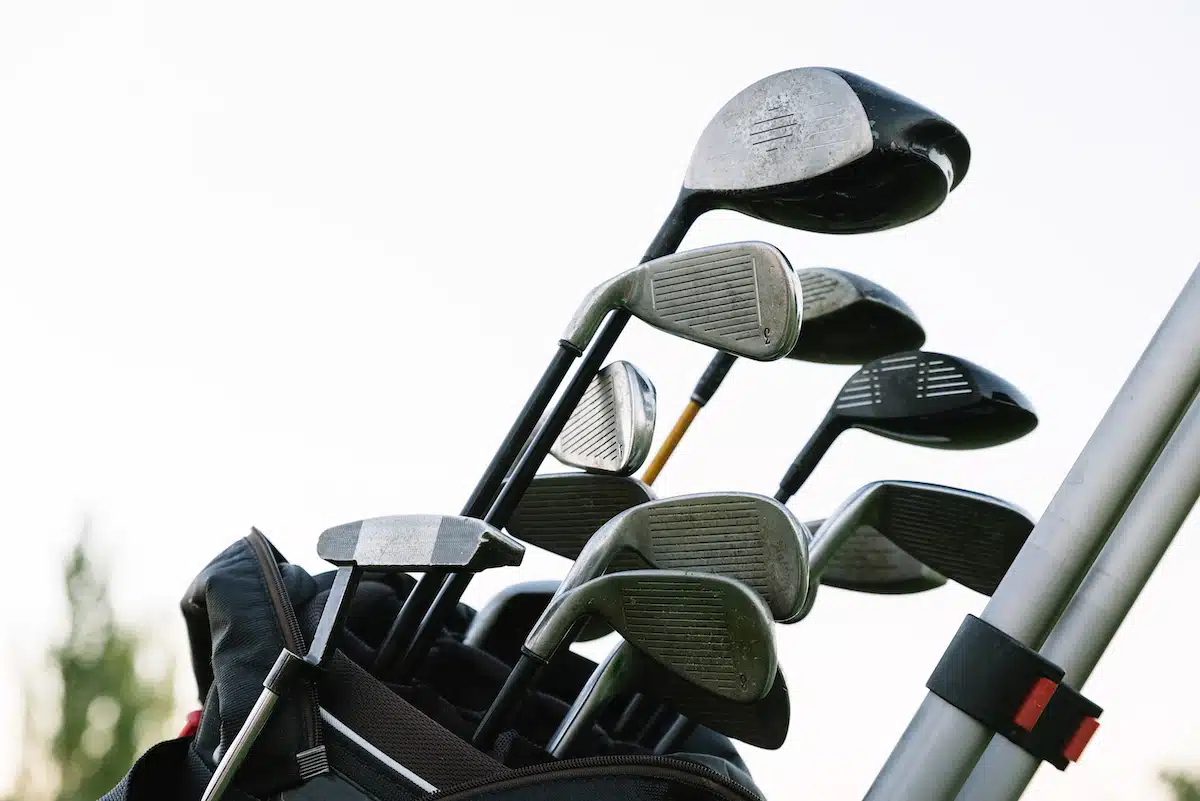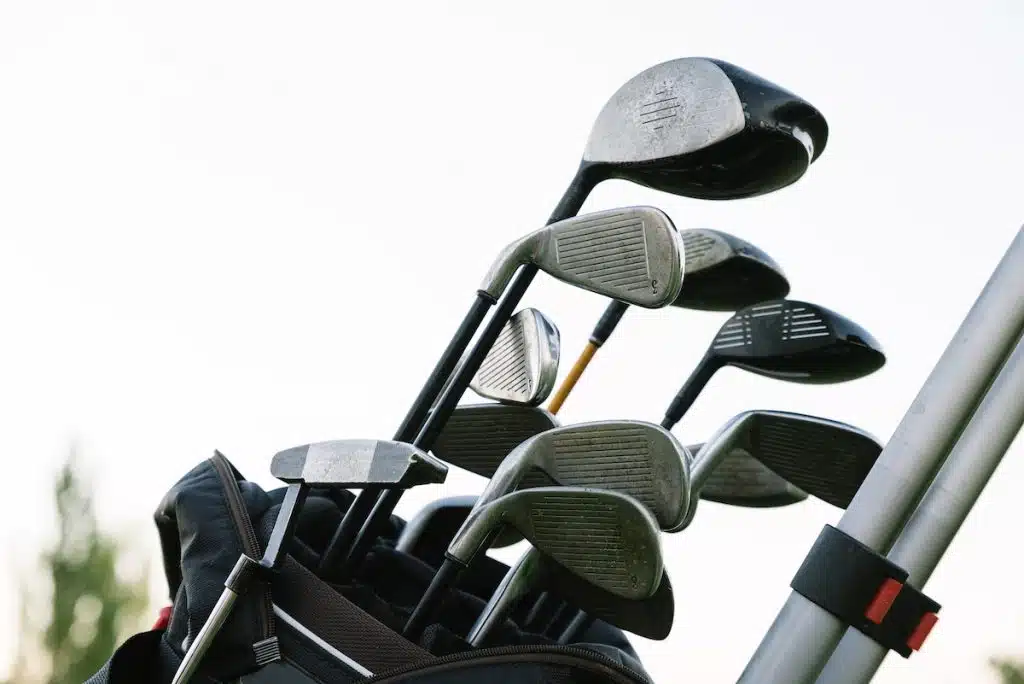 To purchase the entire Scottie Schefler WITB set it will cost you around $4300USD. The ironic part here is that Scottie did not pay that and, in fact, gets paid handsomely to play these. But with enough practice, you might be able to get the same treatment one day when you're on the PGA Tour.
Shaft: Fujikura Ventus Black 7 X
Loft: 8° set to 7.5°
Price: $599.99
This is the same driver that Tiger and Rory use and is fast becoming popular at local golf clubs as well. The newest driver from TaylorMade is a simple design on the outside but very technologically advanced on the inside.
It makes great use of carbon fiber to reduce and reposition weight to optimize ball flight. If you're looking for the same effect, you can get it because the Plus version of Stealth drivers has a sliding weight track right behind the face. You can move it towards the toe or the heel to discourage or promote almost any desired shot shape.
Shaft: Fujikura Ventus Black 8 X
Loft: 16.5° set to 15°
Price: $329.99
This was a big change for Scottie because he had been using the same Nike 3-wood since high school. While I'm sure he was skeptical at first about making the switch, there's no doubt now that it was the right call.
Using twist face and speed slot technology, this 3-wood is made to attack par-5s. It's the higher launching model, but Scottie has knocked it down a degree and a half to control the ball flight better. This gives him full control over the trajectory, so he can either run it up to the green or have it land softly and stick.
Shaft: 3-Nippon Pro Modus3 Hybrid Tour X, 4-True Temper Dynamic Gold Tour Issue X100
Lofts: 20°, 23°
Price: $109.99
Here's where Schefler's set is different from most. He does not carry any type of hybrid, nor does he have traditional long irons. Instead, he opts for these Srixon driving irons. They are slightly bulkier than what would be his long irons, but they seem to work very well.
These are perfect for finding narrow fairways or landing softly on firm greens. However, while he may treat them as driving irons, these will be hard to hit for mid-high handicappers. Low lofts and small sweet spots mean these clubs are better left in the hands of professionals.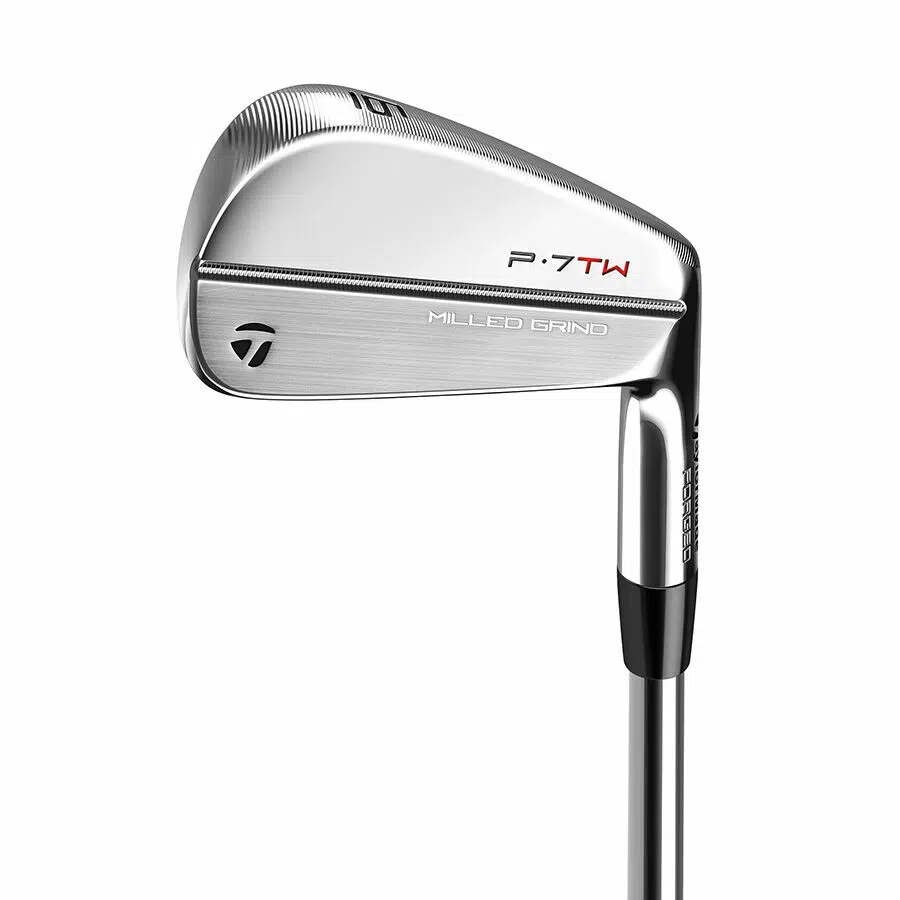 Shafts: True Temper Dynamic Gold Tour Issue X100
Lofts: 5-26°, 6-30°, 7-34°, 8-38°, 9-42°, PW-46°
Price: $1999.99
Scottie doesn't use irons off the rack, as you can imagine. He uses the hard-to-find TaylorMade P7TW, where the 'TW' stands for Tiger Woods. This is the set that TaylorMade built for Tiger when he signed on with them a few years ago. These are slightly different from the P770 or P790, which are more common on tour.
The key differences are that the blades are longer and have a progressive face height. The longer irons are not as tall, and the short ones are taller than stock TM irons. They also have a noticeably thinner topline which makes them intimidating to look down at, but that's how the GOAT likes them!
Read More: The Best TaylorMade Irons
Shafts: True Temper Dynamic Gold Tour Issue S400
Lofts: 50°, 56°, 60°
Price: $244.00
Scottie Scheffler's wedges are also unique. He was "encouraged" to get rid of his old Nike wedges in favor of these Titleist Vokeys. While most of us would jump at the chance, this took a bit of convincing since Scottie has used that design for so long, just like his Nike 3-wood.
He was able to work with Mike Taylor on making alterations to them. Taylor was in charge of wedge grinds at Nike when they made clubs, so he knows exactly what Scottie likes. Apparently, the two were able to find suitable replacements for the aging Nike wedges.
Shaft: N/A
Loft: 3°
Price: $479.00
Another difficult club to track down since it's technically not available yet given that the name has the word "Prototype" in the title. However, Scotty Cameron putters are very similar, and this putter company caters to the elite who want very specific changes.
A Scottie Schefler putter uses a typical blade-style putter head with a plumber hosel that also looks very familiar to what Tiger Woods won 15 majors with in his bag. Schefler seems like a free-flowing and free-thinking kind of golfer, so he's not going to try something out-of-the-box like a mallet style or anything with longer shafts and grips.
Scottie's Recent Performance With These Clubs
2022 was a breakout year for this new young star. It started strong with a T2 at the Hero World Challenge, which he parlayed into a win only a couple of months later at the WM Phoenix Open. To prove that wasn't a fluke, he won two weeks later at Bay Hill and then solidified his status as a force to be reckoned with by winning the 2022 Masters.
Since then, he has been playing well and made a strong showing at the FedEx Cup Playoffs by finishing T2. All in all, Schefler brought home over $13 million this past season alone, not counting his endorsement deal with Nike and TaylorMade.
Scottie Scheffler FAQ
Who Sponsors Scottie Scheffler?
Scottie Schefler is sponsored by TaylorMade and Nike. Although these are his primary contributors, he does have other clubs in his bag that is not made by either of these companies. Schefler is one of the newest members of the TM family and only signed with him shortly before he won the Masters.
What's In Scottie Scheffler's Bag?
In Scottie Schefler's bag, you will mostly find TaylorMade products. His driver, 3-wood, and most of his irons are all made by TaylorMade. However, his 3 and 4 iron are made by Srixon, and his wedges and balls are made by Titleist.
What Irons Does Scottie Scheffler Use?
The irons that Scottie Schefler uses are the TaylorMade P7TWs. These were specifically made for Tiger Woods when he made the switch to Taylor Made, and they were definitely created for top-tier players. Their forged construction and ultra-thin top line mean they have a very small sweet spot and will be tough to use for any mid-high handicapper.
Related Articles