Driving irons vs hybrids is a hot debate, and while they each have their own pros and cons, there is significant use case overlap.
Picking the right clubs for your golf bag can be a troublesome task. After all, you're restricted to just 14, and what if you desperately need that one club you chose to omit?
That's why it's important to think long and hard about which clubs are worthy of a valuable spot in your bag.
So, is a driving iron or hybrid better for your game? Driving irons are better for low-handicappers seeking more distance and a low launch angle, but they're less forgiving. Hybrids are better for mid to high-handicappers offering them more distance and spin. Most golfers would do better going with a hybrid.
Read on to let us help break down everything you need to know about each type of club, and, ultimately, which is best for you.
What Are Driving Irons?
Driving irons usually have a hollow-body form with an increased mass on the sole and a longer clubface than standard long irons. They also have straight clubfaces, as you would expect.
While driving irons are not quite as popular as hybrids, they certainly have their appeal, especially for more skilled golfers. We say this on full display at St Andrews in 2022 when the likes of Rory Mcllroy and Justin Thomas used them to great effect.
What Are Hybrids?
Like driving irons, hybrids are hollow and designed for distance and ease of use. As a mix between woods and irons, they bring the best of both worlds and are very popular with amateur and professional golfers alike.
While the clubface tends to be a little shorter than a driving iron, it is very wide, which helps to give it a high launch. The clubface is also curved, giving you a "gear effect," which helps to correct any off-center strikes.
Hybrid vs Driving Iron Comparison: Overview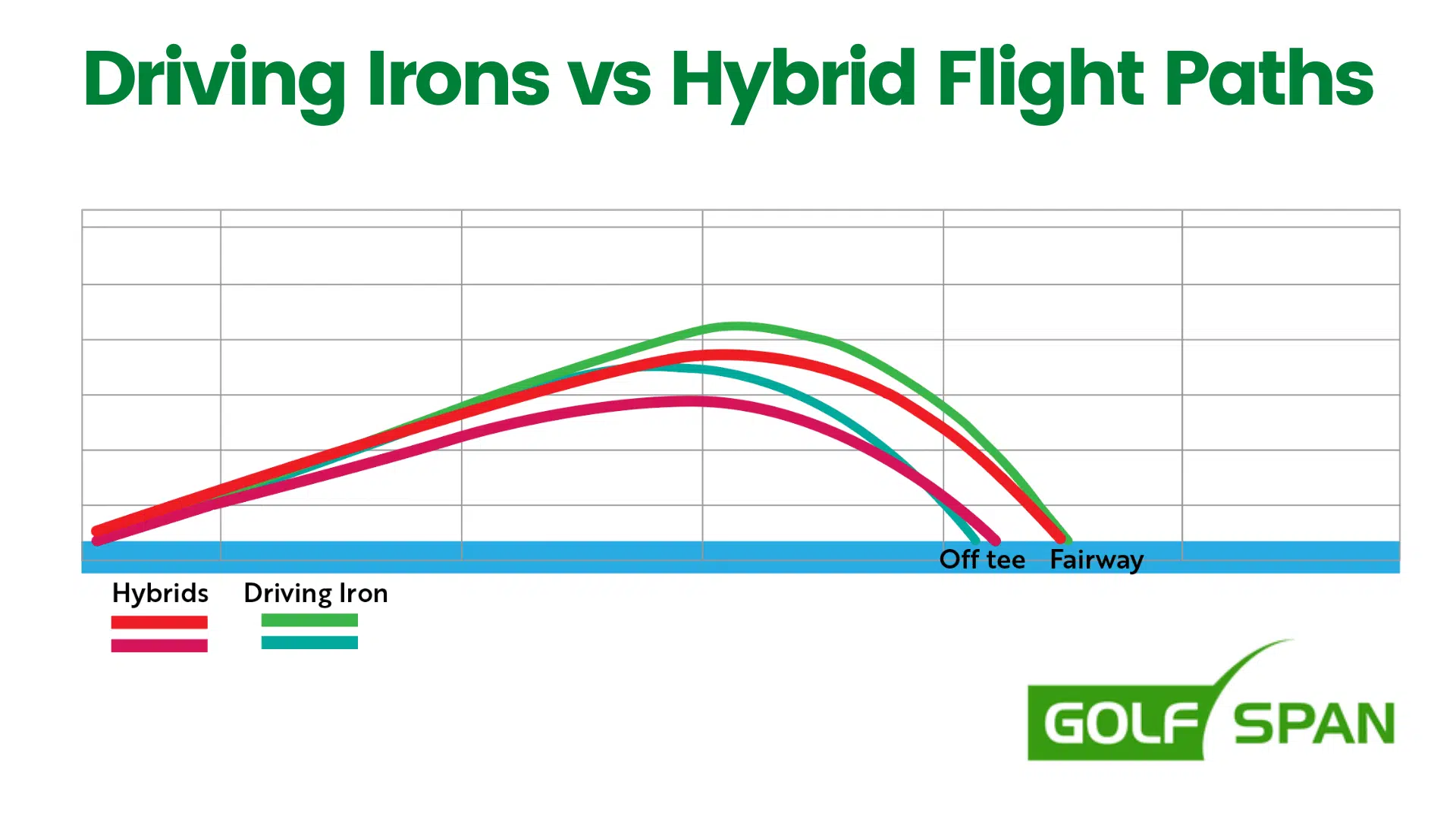 | | |
| --- | --- |
| Category | Winner |
| Highest Launch angle | Hybrids |
| Least spin | Driving irons |
| Carry distance | Hybrids |
| Total distance | Driving irons |
| Forgiveness | Hybrids |
| Versatility | Hybrids |
Using a Driving Iron
Pros
Excellent distance
More forgiving than standard long irons
Available in a variety of lofts
Good for draws and fades
Cons
Not as forgiving as other clubs
Hard to use in the rough
Requires moderate skill
Using a Hybrid
Pros
Excellent distance
Highly versatile
Very forgiving
Easy to launch
Available in a variety of lofts
Cons
High launch is bad for windy conditions
Heavy spin is not to everyone's liking
What Are the Differences Between Driving Irons and Hybrids?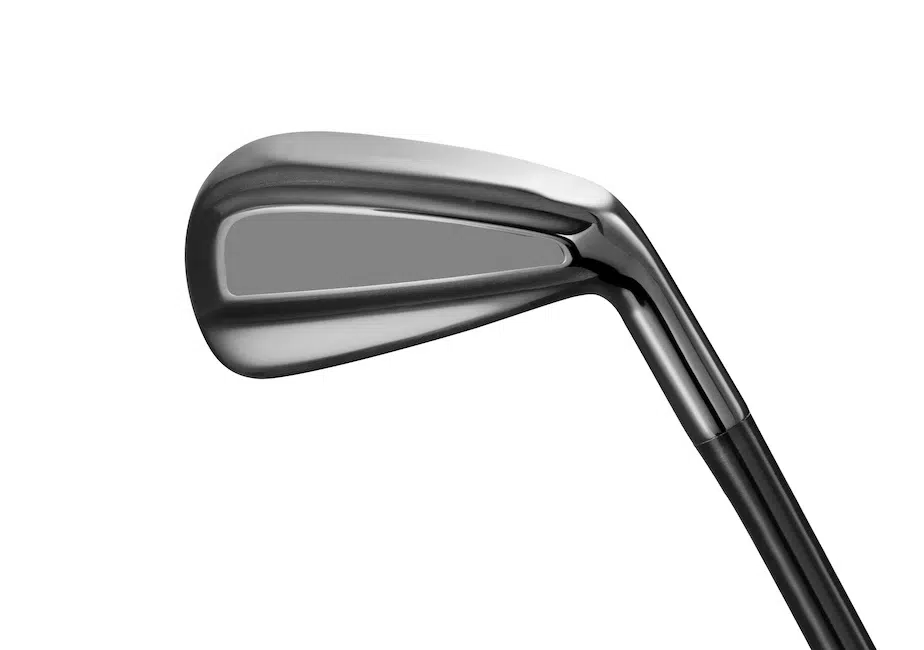 Driving Irons Have Low Spin & Low Launch
Driving irons fly very similarly to standard long irons. They have a low launch angle and are excellent at cutting through the wind. Their carry distance is respectable, but their roll really gives them that extra push.
As driving irons produce very low spin, they give the ball plenty of roll on the fairway or green, resulting in maximum distance.
As for hybrids, their launch angle is much higher with increased spin. This is due to their lower center of gravity. As such, hybrids are perfect for getting you out of tough spots, and they are also ideal when you want a nice cushioned landing on the green with little roll.
Now for the all-important question: which has the most overall distance, hybrids vs driving irons? This is a tricky one to tackle as it's very dependent on playing conditions and personal preferences.
That being said, a general rule is if you are a mid to high-handicapper, you'll probably get greater distances out of the hybrid. However, if you're a low handicapper, a driving iron will almost certainly give you better distance.
Driving Irons Are More Forgiving
Both driving irons and hybrids are more forgiving than long irons, the clubs you will be using in place of. However, there is quite a divergence between driving irons and hybrids regarding forgiveness.
Driving irons are the less forgiving of the two. The sole is narrower, and the center of gravity is higher. Hybrids, on the other hand, are renowned for their forgiveness. It's the reason they became so popular. Many players simply struggle to find consistency when hitting long irons, so replacing them with hybrids is a logical decision.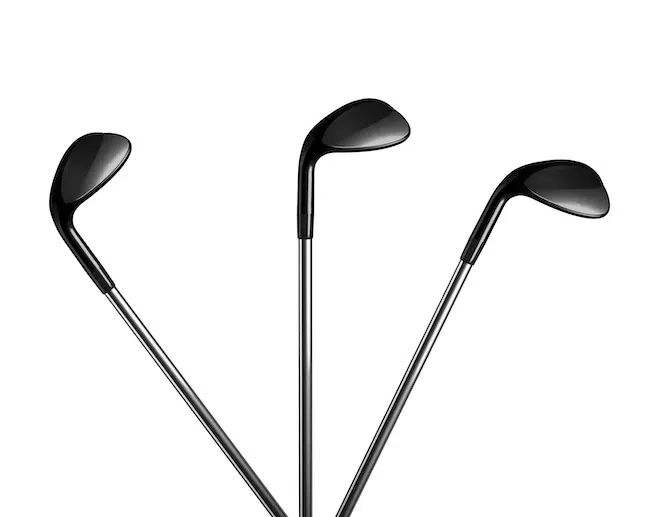 Hybrids Are More Versatile
When it comes to hybrid vs utility iron versatility, hybrids once again take the crown. This is because you can use them virtually anywhere, be it on the tee, fairway, or rough. In fact, it's the latter where it dominates so greatly over driving irons.
While driving irons are superb choices for the tee and fairway, the same cannot be said for the rough. Here you need a high launch and a wider sole so that it's easier to pass through the grass. Hybrids are perfect for this. They are also lighter, so you can produce faster speed, giving you exceptional launch.
Their ability in the rough is further reinforced by their alternative name: the rescue club. In trouble? A hybrid is the club to get you out of it. Not to sell driving irons short, as they do excel in areas that hybrids don't.
Take windy conditions for example. A driving iron's low spin and low launch allow the ball to cut through the wind and roll for excellent distances. Hybrids, on the other hand, are abysmal in this regard. Their higher launch means they are battling the wind for longer, and their increased spin results in a poor roll. What's more, you'll find hitting draws and fades is much easier using a driving iron.
Read more: Difference Between 4 Iron vs 4 Hybrid
So What Should I Use?: Driving Iron vs Hybrid
The answer to whether a driving iron or hybrid should make your bag begins with what's in your bag to start with.
Take a look at it and study it for performance gaps. The long iron may be a good choice if you lack low-launch clubs. Equally, a hybrid will be a better addition if you're short of high-launching clubs and have few options when in the rough.
You should also consider your overall skill level. While both clubs are excellent long-iron alternatives, hybrids are more forgiving and have comparable levels of distance.
In fact, you'll likely get more distance as a mid to high-handicapper. Instead, low handicappers will make the best use of driving irons. We feel everyone at this skill level should seriously consider including one in their bag.
The final consideration you should make is where you play. If you golf where conditions are calm, you won't be susceptible to the main drawback of hybrids — their vulnerability to the wind. Therefore the utility iron vs hybrid debate is made easy for you. It's almost a no-brainer to include a hybrid in your bag!
Alternatively, the opposite is true if you're frequently battling windy weather. You should certainly include a driving iron in your bag, as it will likely be your go-to club when striving for maximum distance.
Recommended Hybrid and Driving Iron Clubs
Our favorite driving iron is the Cleveland Launcher UHX. It sports a hollow-body build with a powerful variable-strength steel face insert. The v-shaped sole also helps enhance turf interaction, ensuring no loss of speed. As such, you can expect excellent distance and respectably more forgiveness than standard long irons.
As for our favorite hybrid, it's the TaylorMade Stealth Rescue. This model sees 7 grams of mass relocated to create an incredibly stable hybrid. Its C300 Twist Face also helps push the MOI to 15% higher than the SIM Max, thus making it super easy to get a great launch even on poor swings.
To add to this, the Thru-Slot Speed Pocket allows you to achieve excellent speeds and assist with forgiveness on strikes that you contact too low on the clubface.
FAQs
Do Hybrids Go Further Than Driving Irons?
Utility irons vs hybrids distance depends on playing conditions and skill level. Driving irons will almost always beat hybrids out if conditions are windy. However, it largely depends on your ability if there's no wind. Mid-high handicappers should find that they get more distance from hybrids. However, the faster swing speed of low handicappers means that they instead get greater distances when using driving irons.
Do You Hit a Hybrid Like an Iron or a Driver?
Unlike drivers, where you hit upwards, and irons, where you hit downwards, hybrids are essentially in the middle. The optimal position to strike the ball is at the bottom of your swing, although you may find you can get away with a slight bias either way due to the forgiving nature of hybrids.
Final Thoughts
Driving irons and hybrids are both exceptional clubs. Unless you are an absolute beginner, you should consider picking up at least one of either a hybrid or driving iron. Alternatively, you could choose both as they have differing utility, so you're not wasting one of your precious 14 club slots.
If, however, you're still unsure which is best for you after this driving iron vs. hybrid guide, we recommend going for a hybrid. Universally they are the most popular, and it doesn't hurt to have such a versatile cub in your bag. You could also try testing each before committing by taking advantage of programs near you.