Unlocking the power of a gap wedge changed my short game as a junior. It saved me from hitting half-pitching wedge shots or trying to force a sand wedge. In this post, I introduce you to the 50 vs 52-degree wedge to highlight which is better suited to your golf game.
So, is the 50 or 52 degree wedge better for you? 50 degree wedges are best for golfers who use low-lofted pitching wedges around 43 degrees. If you use a 46 to 48 degree pitching wedge, then a 52 degree wedge is better. You will lose 4 to 8 yards using a 52 degree wedge, but you will gain more loft and spin.
To start, you will learn the answers to basic questions like who should use these wedges, how far you hit them and when to play them. There are a lot of variables you'll want to consider so you don't miss out on adding a more little-known club to your bag.
Then, you can learn about the top 50 and 52 degree wedges to add to your bag.
What Is A 50 Degree Wedge?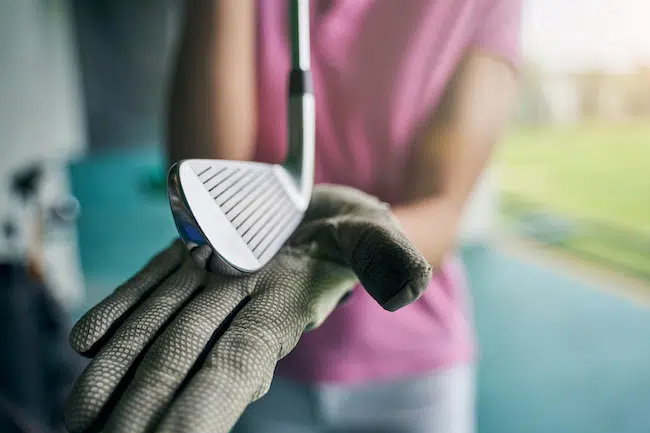 A 50 degree wedge golf club is the strongest lofted gap wedge developed by manufacturers to bridge the distance divide between your pitching and sand wedge.
Gap wedges are the second lowest lofted wedges after a pitching wedge. These golf clubs are built to close the gap between your pitching and sand wedge for greater control on short full shots and greenside strikes.
The gap wedge offers golfers the luxury of a more open clubface and high spinning grooves to get the ball airborne and biting rapidly on approach. In addition, these wedges typically possess expertly crafted soles to produce clean turf interaction from every lie on the golf course.
Bookmark our review on the best gap wedges to find your perfect 50 or 52 degree golf club.
What Is A 52 Degree Wedge?
A 52 degree wedge is the weakest lofted gap wedge before entering the sand wedges realm. The added loft moderately elevates your launch compared to the 50-wedge-degree profile. I use a 52 degree wedge for full shots, chips, and bump-and-runs.
Like the 50 degree wedge, this construction also contains masterfully crafted sole grinds, which ensure limited turf interaction.
Who Should Use A 50 Degree Wedge?
A 50 degree gap wedge suits golfers who swing a lower lofted pitching wedge around 43 degrees. I find the 7 degrees gap between the two wedges is as much as you want to push it before holes in your distance arise.
Ultimately, your gap wedge should slot in comfortably between your sand and pitching wedge to eliminate any gaps in your short game distance.
Who Should Use A 52 Degree Wedge?
Golfers who use a 46 to 48 degree pitching wedge may find the 52 degree gap wedge the best fit. In my experience, this loft bridges the cavity between your sand and gap wedge without creating a severe hole between your gap and pitching wedge.
50 Degree vs 52 Degree Wedge Facts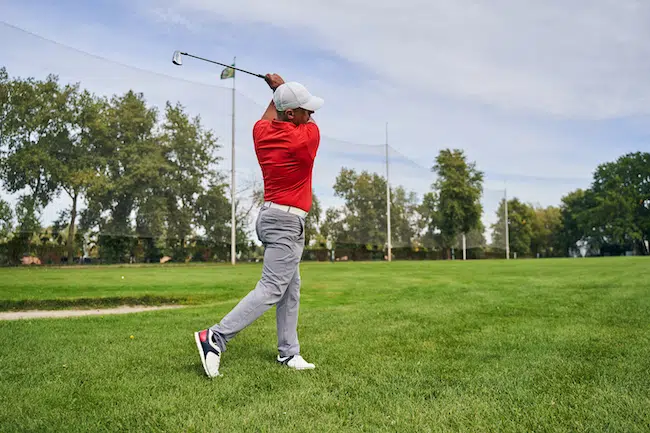 52 Degree Wedge Distance vs 50 Degree Wedge Distance?
Here are some average figures for the distance that golfers can hit 50 and 52 degree wedges.
| | | | | |
| --- | --- | --- | --- | --- |
| Loft Degrees | Amateur Man | Amateur Woman | PGA Tour | LPGA Tour |
| 50 | 90 – 110 Yards | 50 – 75 yards | 124 yards | 95 yards |
| 52 | 86 – 106 yards | 46 – 71 yards | 120 yards | 91 yards |
How Far Does A 50 Degree Wedge Go?
On average, I hit a gap wedge 99 yards on flat terrain during a clear day. The average casual golfer generally sends a gap wedge around 90 to 110 yards.
Conversely, PGA Tour pros achieve 124 yards on average with a 50 degree wedge.
Take into account that your 50 degree yardages will vary depending on altitude, temperature, time of day, conditions, and your lie.
How Far Does A 52 Degree Wedge Go?
Golfers typically relinquish 2 to 4 yards for every 1 degree that the loft is weakened. For example, I find myself producing 95 yards average distance for a 52 degree wedge on a clear straight day.
However, if the average golfer hits between a 90 to 110-yard average with a 50 degree wedge, we can deduce that a 52 degree travels 86 to 106 yards.
Once again, these figures relate to the average male golfer.
What Are The Standard Specs Of A 50 vs 52 Wedge?
| | |
| --- | --- |
| Club Type | Gap Wedge |
| Lofts (Degrees) | 50, 52 |
| Lie Angle (Degrees) | 64 |
| Shaft Length (Inches) | 35.50 |
| Bounce (Degrees) | 8 – 12 |
| Sole Grind | Standard, Versatile |
How Do You Choose Between A 50 vs 52 Degree Wedge?
Pitching Wedge And Sand Wedge Loft
The loft of your pitching and sand wedge helps guide your decision on selecting a 50 or 52 wedge. In my case, I play a 45 degree pitching wedge, and the sand wedge in my set is 56 degrees.
I wanted a wedge that didn't leave excess gaps between the two and decided on a 52 degree. However, my decision was also guided by the shots I intended to play, which I will touch on in the next section.
Purpose
I chose the 52 degree option because I wanted a little more loft with this club for a higher launch and soft landing. The idea was to arm myself with a golf club that lets me attack the flag on short full shots.
In addition, I like my gap wedge for longer chip shots where I will generate more roll than a sand wedge but still enjoy adequate airtime and spin.
When Should You Use A 50 Or 52 Degree Wedge?

Gap wedges are versatile golf clubs, useful for full shots, chip shots, bump and run and flop shots. I will take you through the conducive environments for using this wedge in the next segment.
Short Full Shots
In my experience, a gap wedge offers the most value on full short shots, ranging from 90 to 100 yards. In these instances, a full pitching wedge is way too much club, while forcing a sand wedge could lead to a fluffed shot and my ball coming up well short of the green.
Carrying a gap wedge in my bag allows me to take an easy swing, launch the ball high and stop dead near the target. As a result, I enjoy superior accuracy, control, and consistency when using a gap wedge for these in-between shots.
Previously, I would have hit a half-pitching wedge, hoping I get a fair kick and run the ball to the cup. Alternatively, I would anticipate the ball to stop rolling excessively to avoid running off the back of the dancefloor.
In addition, if I opted for a full sand wedge, I would often catch it in the teeth due to forcing the shot.
Chip Shots
As I mentioned, the gap wedge is a phenomenal tool for longer chip shots where you demand a combination of roll, loft, and spin.
The weaker loft gives you more control and spin than a pitching wedge. Conversely, its lower loft prompts a reduced launch and increased roll over a sand or lob wedge.
Pitch Shots
The combination of launch, spin, and distance provided by gap wedges make them phenomenal golf clubs to attack the flag and stop it after a couple of bounces.
It spins more and stops faster than a pitching wedge. The reduced loft prevents ballooning your proposed pitch shot and losing momentum and distance.
Bump And Run
Thanks to its lower loft profile and longer shaft than a sand wedge, a 50 or 52 degree golf club works a charm on bump and runs. The ¼-inch extra shaft length makes it easier to position the clubface upright to keep the ball low and run it up to the cup.
In addition, the lower loft profile and groove layout generate less spin and promote superior forward roll.
Flop Shot
Although I prefer playing a flop shot with my lob wedge, the gap wedge helps on short-full strikes. Especially when you must clear trees, a bunker, or a water hazard and need to land the ball softly and quickly.
The higher 50 or 52 degree loft profile helps you open the clubface enough to get under the ball and help it clear the trouble.
Our Top 50 Degree Wedge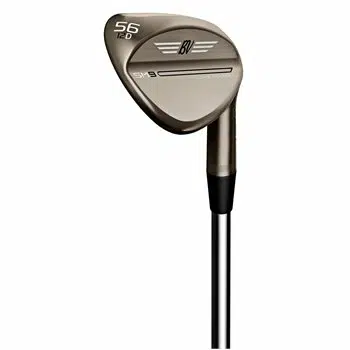 Pros
Compact profile
Clean finish
Exceptional feedback
Rampant spin
Controlled flight
Cons
Premium price tag
Beginners and seniors may struggle with the lower flight
The Titleist Vokey SM9 Tour screams excellence with its clean, compact profile and brushed steel finish. It is not all about the looks with the SM9, as this premium wedge delivers controlled ball flight, rampant spin, and a Tour-preferred wedge grind.
Vokey only offers one sole grind with the 50 degree wedge, their tour-preferred F-sole. In my experience, it works best for full shots to bridge the gap between your pitching and sand wedge.
Despite the love it receives from professionals, the average golfer may struggle to produce higher-launching strikes.
I approve of the spin performance delivered by the SM9, which contains grooves that cut all the way to the edge. Plus, Vokey engineers bolstered the durability and longevity of these grooves by heat-treating them.
Titleist raised the center of gravity (CG) on these wedges, which promotes a lower, controlled flight and drop and stop spin. In addition, CG repositioning encourages a cleaner strike and enhanced friction for greater consistency.
Our Top 52 Degree Wedge
Pros
Provides maximum forgiveness
A high moment of inertia (MOI) promotes straight shots
Adequate spin
Produces a soft landing
Launches high
Cons
Only one sole grind option
The high MOI reduces workability.
My top 52 degree wedge pick focuses on a more forgiving model than the Vokey I just assessed. The Callaway Mack Daddy CB carries an undercut cavity design and a low CG to generate high flight and a soft landing on short game shots.
Adding to its high launch profile is perimeter weighting that sits around the clubface and widens the sweet spot. As a result, it helps you preserve ball pace and spin on mishits to get airborne and land softly on the dancefloor.
Callaway equipped the Mack Daddy CB with a full sole grind, making it suited to hitting shots with a square face. While some golfers may detest the difficulty of opening the clubface, the wedge mitigates this with its low CG, high launch, and soft landing.
Next, the proprietary Callaway JAWS grooves contain optimal sharpness around the edges to grip your ball at contact. This transfers adequate spin onto the golf ball for control, launch, and bite upon landing. Overall, it is forgiving, consistent, and made for mid and high-handicappers.
If you are commencing your golf journey and are unsure of your ideal clubs, follow our guide on what wedges a beginner should carry.
Final Thoughts
That wraps up your lesson on the 52 degree wedge and how it compares to the 50 degree option. The unique differences between the two wedges boil down to shaft length and loft. As a result, the weaker 52 degree wedge launches slightly higher, travels shorter, and spins more.
Now that you know the answer to what is a 50 degree wedge used for and the average 52 wedge distance, what will it be? Are you looking for a boosted launch, increased spin, and produced a softer landing 50 degree wedge. Or is the lower launch and increased roll of a 50 degree wedge more appealing?
If you liked the idea of what is a 50 degree wedge used for, then I suggest taking a closer look at the Titleist Vokey SM9 Tour Brushed Steel. Conversely, average amateurs seeking maximum forgiveness on short shots should test the Callaway Mack Daddy CB.
Read More: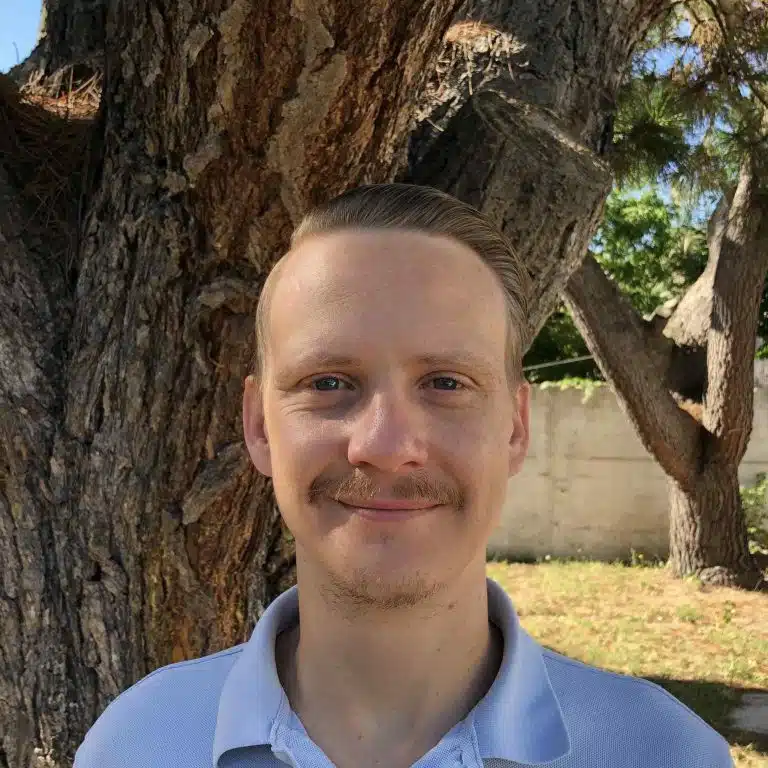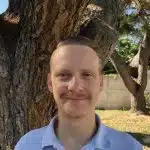 Matt is a seasoned golf equipment writer and sports fanatic. He holds a Postgraduate in Sports Marketing and has played golf for over 28 years.