One of the best ways to drop some strokes from your game is to get better with your short game. To do this, you'll need a set of wedges that maximize spin, launch, and greenside control. 
But wedges for mid-handicappers aren't the same as for low or high handicappers. 
Here are the 10 best wedges for mid-handicappers in 2023:
The options on this list cover the best overall wedges this year and the most affordable and forgiving picks. Plus, it includes the best gap and sand wedges for mid-handicappers. So, if you wondered what wedges should a mid handicapper carry, read on to find out everything you need to know…
Further Reading: Our female reader may find what you need in our review on the best wedges for women.
Overview Of The Best Golf Wedges For Mid Handicappers
 

Best Overall Wedge
Most Forgiving Wedge
Best Sand Wedge

 

Wilson Harmonized

Callaway Mack Daddy 5 JAWS

Cleveland CBX2

Pros

Highly affordable

Promotes higher shots for increased control

Forgiving

Optimal turf interaction

Gap, sand, and lob wedges are available

Progressive head design 

Maximizes greenside spin

3 grind options

Exceptional feel

Promotes playability and control

Highly forgiving

Smooth feel

Generates increased spin

Glides through the sand and turf for clean contact

Cons

Acoustics

Shallow and wide grooves reduce an element of spin

Chunky sole

Not the most glare resistant wedge.

The oversized design is off-putting to some players

Price Score

98.7

89.8

85.7

Feel Score

88.6

92.1

92.5

Spin Score

90.3

92.6

91.1

Rating

4.5 Stars

4.5 Stars

4 Stars
Why You Should Trust Us
Our team spends thousands of hours trying out and researching golf equipment to help you take your game to the next level. Here's our product review process.
We can bring these reviews to you through the small commissions we earn if you buy through the links below. 
How We Reviewed These Products
Golfspan only shares equipment and brands we trust. 
I'm an experienced golfer of 28 years and thoroughly researched and evaluated the wedges shared below. Then an editor reviewed and fact-checked the list. Finally, we conduct regular content audits to update and revise our reviews to ensure you receive the latest information. 
To select these wedges, we considered these criteria:
Cost
Launch
Speed
Spin
Feel
Distance
Accuracy
Read More:
If you are a low handicapper, you may prefer our guide on the
best golf wedges
. 
Best Wedges For Mid Handicappers in 2023
Pros
Highly affordable
Promotes higher shots for increased control
Forgiving
Optimal turf interaction
Gap, sand, and lob wedges are available
Cons
Acoustics
Shallow and wide grooves reduce an element of spin
I looked at spin, control, and forgiveness to decide the best overall wedges. Although most options on this list were similar, only the Wilson Harmonized Sole Grind wedges ticked all the boxes.
They are available in 50, 52, 56, 60, and 64 degrees of loft, including a gap, sand, and a lob wedge option. Plus, they are the best value-for-money wedges on the market for mid-handicappers.
My research suggests that this also makes the club the best 60-degree wedge for mid-handicappers.
Features
The Harmonized Sole Grind wedges feature a classic polished finish and a blade shape.
An innovative sole design encourages superb turf interaction to ensure a clean strike from any lie. That means that your short game enjoys consistency, spin, control, and forgiveness – like the Callaway Mack Daddy 5 Jaws.
Added to the design is a sole grind that enables you to open the clubface more to hit higher shots that stop rapidly. As a result, you enjoy more control and consistency for improved short-game results.
Furthermore, these are arguably the best value-for-money wedge options on the market for mid-handicappers.
The only downside is that the shallow and wide grooves reduce an element of spin.
Conclusion
The Wilson Harmonized Sole Grind Wedges produce optimal spin and height and are the best value-for-money wedges on the market. They are perfectly suitable for a mid-handicapper looking for spin, forgiveness, control, and a bargain.
In addition, the forgiveness levels also make them the best wedges for mid to high handicappers too.
Rating: 4.5 Stars
Pros
Easy to launch
Limited turf interaction
Increased spin
Hassle-free aim
1-year warranty
Cons
A familiar name in the world of wedges, the Mack Daddy range continues its impressive form with its fifth edition JAWS wedge. Based on our expertise, this is our top pick for the best wedge for mid-handicapper golfers seeking forgiveness.
What impressed me was the progressive head profiles in the higher and lower lofts of the wedges. The engineers created a line of wedges that deliver optimal ball speed, distance, and control with stronger lofts. Conversely, the traditionally shaped sand and lob wedge club heads promote playability, feel, and spin.
Some golfers may find the oversized club head – like the Cleveland CBX2 – too big.
Gap wedges in this set are available at 50 and 52 degrees, while sand wedges are set at 54 or 56 degrees. The weakest lofted options are a 58 and 60-degree lob wedge.
Features
Callaway constructed the Mack Daddy 5 JAWS wedge from 8620 mild carbon steel enabling a pure feel on short game shots. 
The Jaws Groove Microfeature is the star feature, delivering an offset groove-in-groove setup. This construction amplifies spin on each shot for maximum control around the green. 
You'll notice that there are five sole grind options for the Mack Daddy JAWS 5. The C-grind best suits a wide range of shots because of the high degree of relief from the heel to the toe. I suggest that the average mid-handicap stick to this setup.
Alternatively, you could look at the S-grind, which offers added relief in the club's heel and works for various shots in different conditions. The remaining three constructions are an X, W, and Low Bounce W. X-grind soles bounce high but work for steeper angles of attack. You will find these fitted to lob wedges.
W-grind wedges produce low bounce and are built for golfers who create large, juicy divots. Conversely, the Low Bounce W-grind enhances heel relief and works for those who sweep the ball off the turf.
Conclusion
Callaway Mack Daddy JAWS 5 wedges cater to a diverse range of golfers thanks to five sole grinds. In addition, the optimized head progression delivers optimal ball speed and spin in each wedge. Plus, Jaws Groove Microfeature amplifies spin for exceptional control around the dancefloor.
Rating: 4.5 Stars
3. Cleveland CBX2 – Best Sand Wedge For Mid Handicappers
Pros
Highly forgiving
Smooth feel
Generates increased spin
Glides through the sand and turf for clean contact
Cons
The oversized design is off-putting to some players
Your sand wedge can change the outcome of a hole if you know how to execute your shots. It is imperative for mid-handicappers that your sand wedge is forgiving, feels soft, and ramps up your spin rpm. 
All these elements and more are featured in the Cleveland CBX2.
Features
A hollow-cavity design gives the CBX2 the turf interaction of a blade and the forgiveness of a game-improvement club. Weight is distributed around the club's perimeter, increasing forgiveness on off-center strikes.
Added to the forgiving nature of the CBX2 is its optimal feel. Cleveland combined Enhanced Feel Balancing Technology and a Gelback TPU insert to provide a pure feel and reduce vibrations from mishits.
It features an oversized design to aid this forgiveness. However, for some golfers, that could be off-putting. A similar oversized head is featured in the Callaway Mack Daddy 5 JAWS, also on this list.
Finally, the engineers implemented Rotex Face technology to deliver sharp Zip Tour grooves and face milling. The collaboration between the milled face and grooves generates supreme spin. Therefore providing better greenside control and accuracy.
As a club that you will use for bunker play and chipping, it equips you with all you need to improve your short game. The sand wedge will offer a high bounce angle – which is the angle created between the leading wedge of the club, the sole of the club, and the ground.
Conclusion
The moderately affordable Cleveland CBX2 is forgiving, smooth, and encourages sublime spin levels. These are the qualities you need to excel around the green, and it is worth considering this option if you seek a 56 or 58-degree wedge.
Our analysis reveals that it is not just one of the best sand wedges for mid-handicappers, it is the best this year.
Rating: 4 Stars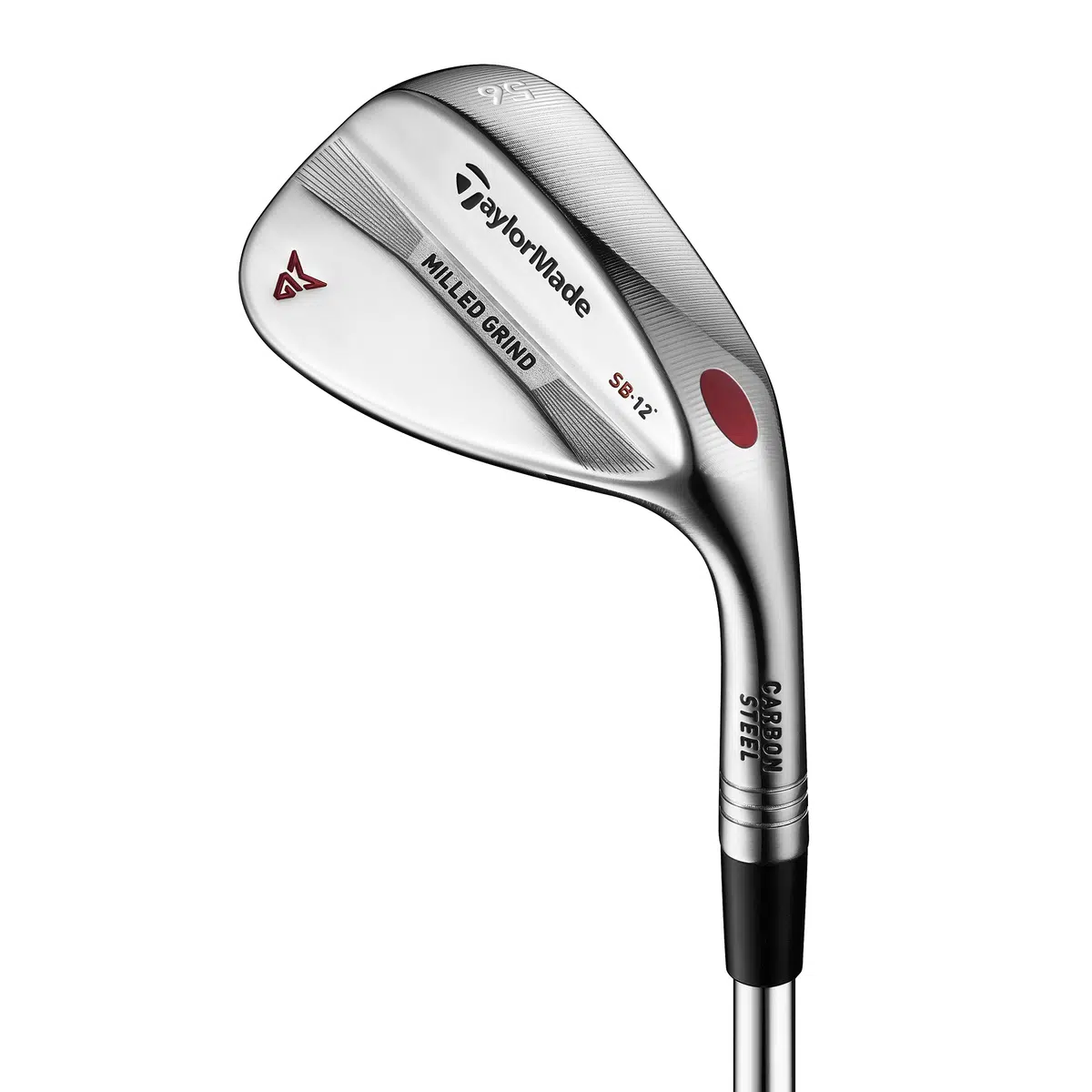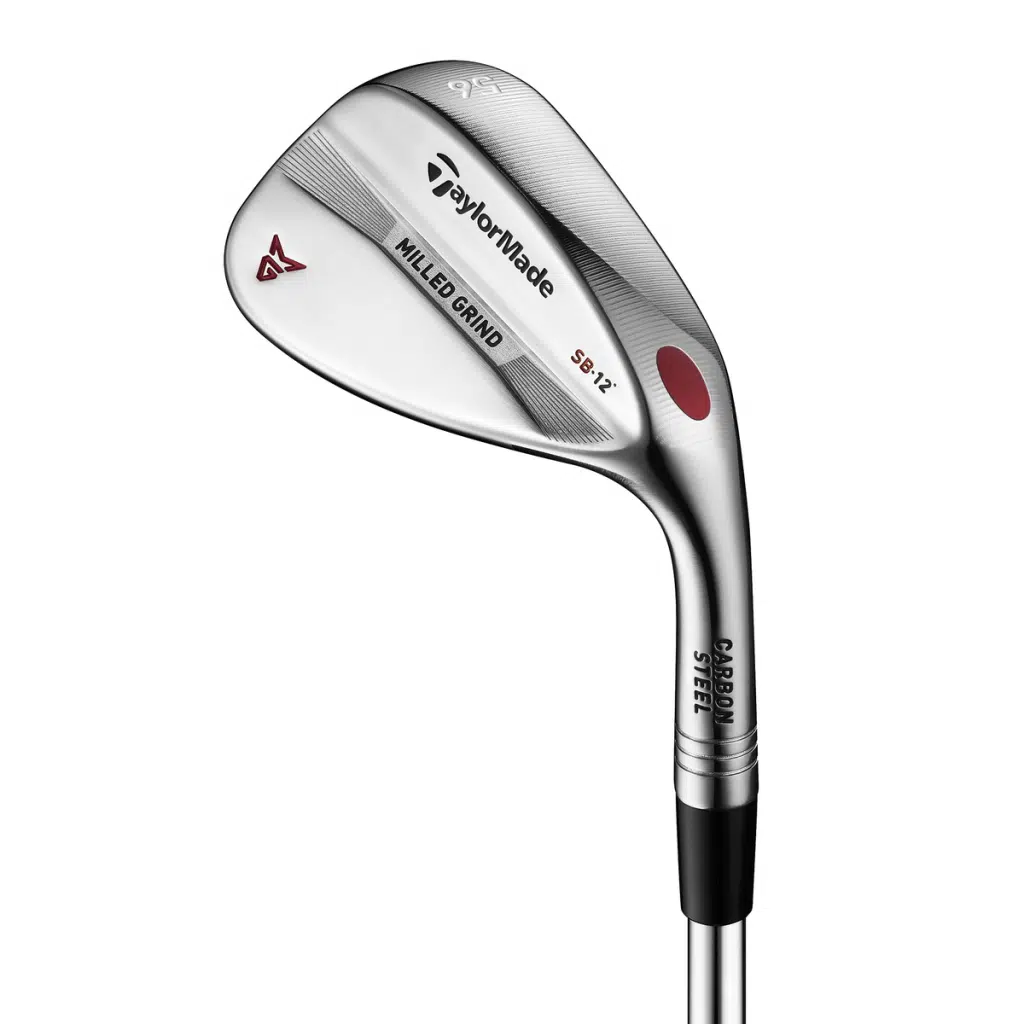 Pros
Enhanced turf interaction
Produces precise flight
Increase spin
Soft feel
Cons
Moderately expensive
Reduced forgiveness
Now that we have the most forgiving and best overall awards out of the way, it is time to focus on specific wedge types. The first award goes to the best gap wedge. To claim this title, a club must deliver a balance between launch, distance, and spin, which the TaylorMade Milled Grind 2 delivers.
Although it is the predecessor to the MG3, it contains most of the same features but at a lower price. The only addition to the newer model is the Raised Micro Ribs. They are added between the grooves for an increased layer that encourages additional spin.
However, the features of the MG2 wedge are sufficient for mid-handicappers to improve their short game. Aside from its spin, this wedge promotes improved turf interaction for cleaner strikes. That results in increased height, spin, and control on the approach.
Features
The MG2 wedge is designed with Raw Face technology. It creates sharp, narrow, and deeper grooves to maximize spin.
Furthermore, the milled grind sole encourages optimal turf interaction for consistent spin and clean strikes. You enjoy optimal ball speed and control around the green when you catch the ball from the middle.
It must be noted that the wedge doesn't offer so much forgiveness and is pretty expensive.
TaylorMade's engineers fitted a Thermoplastic Polyurethane (TPU) insert into the wedge's cavity to deliver a buttery soft feel. If you mishit your shots, the insert absorbs the impact and reduces the feel of unwanted vibrations.
In addition, weight is redistributed to produce a thick and thin head combination. As a result, the engineers optimally positioned the CG for precise ball flight.
Conclusion
My research dictates that TaylorMade Milled Grind 2 wedge is a more expensive option but worth the dollars. It delivers a balance of ball speed, spin, feel, and control, which is why it is the best gap wedge for 2023.
Rating: 4 Stars
5. Titleist Vokey SM9 – Best Lob Wedge For Mid-Handicapper Golfers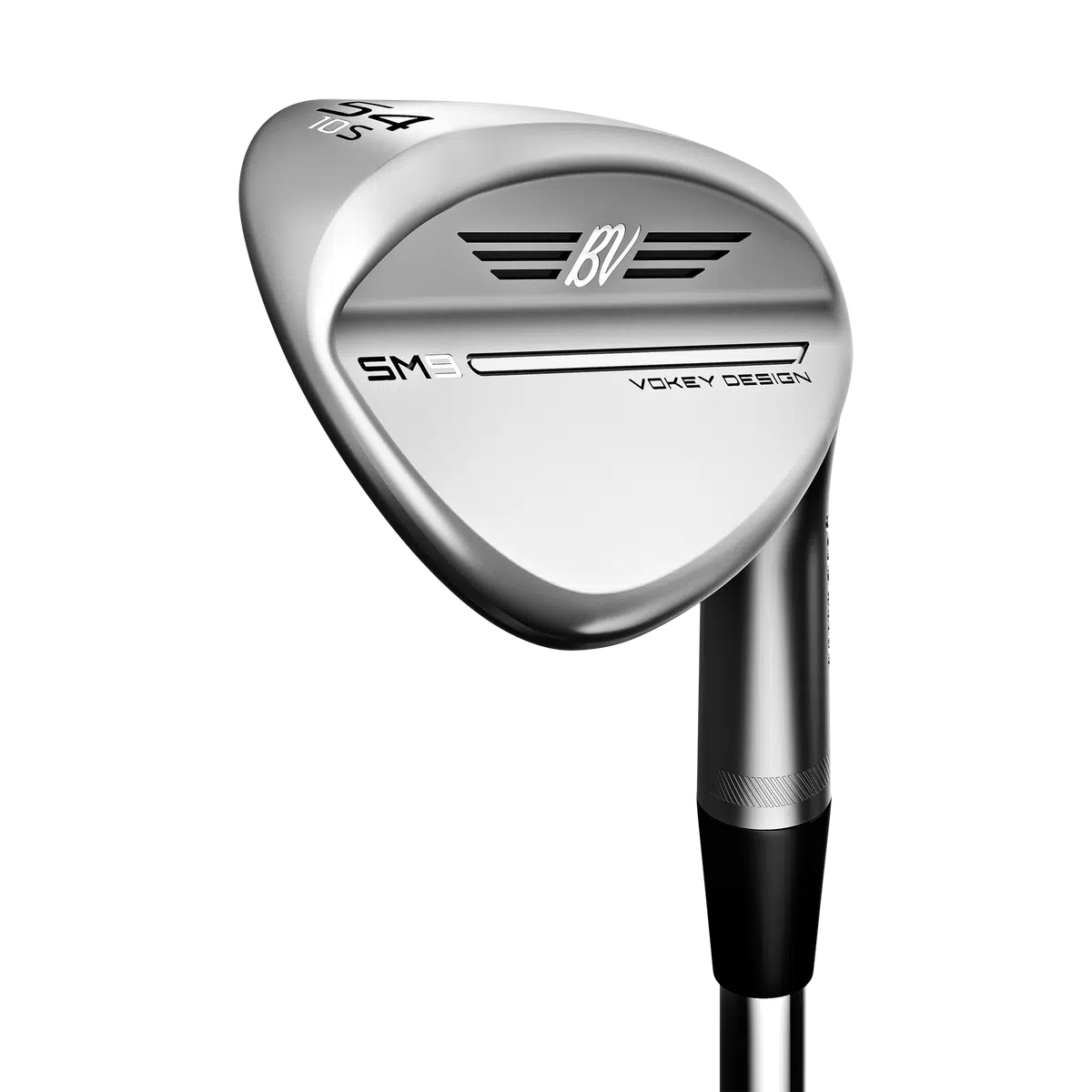 Pros
High launching
Maximum spin
Buttery soft feel
Increased control
Cons
For 25 years, Bob Vokey has worked tirelessly to push the boundaries of wedge construction. The legend's genius continues in 2023 with the Titleist Vokey SM9, our pick for the best 60-degree wedge for mid-handicapper golfers in 2023.
As you would expect from Mr. Vokey, the SM9 produces controlled ball flight, and rampant spin, and is exceptionally durable. Titleist offers this work of art in three lob wedge lofts, including the standard 58 and 60-degree setup. They also scored a 62-degree for those brave enough to tackle a clubface this open.
Features
Superior Handcrafted Technology was employed to boost contact, lower the flight, and elevate the spin-off of every groove. This combines consistent contact with controlled ball flight and improved backspin rpm.
Furthermore, Vokey raised the forward CG, which prevents ballooning strikes. The weaker loft of a lob can cause the average golfer to lose control and sky their shots, losing distance and accuracy.
The grooves are cut to the edge of SM9, which propels it to perfect spin levels on lob wedge shots. Despite the low ball flight, the amplified backspin rpm encourages the ball to stop rapidly upon landing. This means the wedge offers more spin than the preceding Vokey SM8, albeit the new version has less range.
You can have three grinds on the SM9, including the M, K, and D construction. I suggest that mid-handicappers operate with the M-grind as it is better suited to various conditions and angles of attack.
However, if you prefer the approach of a high wedge bounce grind rather than a mid bounce, I suggest selecting the K design. Alternatively, the K-grind shines on soft turf and sand. Finally, the Titleist Vokey SM9 Tour Chrome wedge was heat treated for robust durability. 
Conclusion
I found that the Vokey brilliance continues to thrive with the SM9, which I found felt soft, spun well, and produced controlled flight. In addition, the heat treatment bolsters the resilience of this wedge for improved longevity.
It may be expensive, but it is worth it.
Rating: 4 Stars
Pros
Brilliant for controlling spin

Good feel

Very attractive
Cons
Just one bounce option can be found in low and mid lofts
Not only is this wedge a thing of absolute beauty, but it is also one of the best wedges that will be found in 2023, and that isn't just for mid-handicappers.
Features
This wedge is named the Hi-Toe due to its design. It is taller in the toe at 66mm to enable a lower launch and better spin.
Spin levels can be dictated really well with this wedge. For example, if the wedge face is rotated open on shorter shorts, the full-length scoring lines using a mid to high loft increases the spin around the green.
Another notable feature is the toe weight pad. This encourages the center of gravity towards the middle of the face for optimized launch, spin, and feel.
There are also raised milled ribs that are situated between the full grooves. These add a bit of texture and encourage more spin on shots. However, it won't offer as much spin as the Cobra Snakebite 2023.
There are several sole options. However, it is worth knowing that there is only the one bounce option that can be found in low and mid lofts.
Conclusion
In terms of spin control and dictating spin, the Hi-Toe 3 Wedge is the best on this list for that. Our investigation shows just how much of a special wedge this is.
Rating: 4 stars
7. Cobra Snakebite – Best Wedge For Maximized Spin
Pros
Maximized spin

Very versatile
Cons
Satin finish can provide glare
It would be rather awkward if a wedge with such a brilliant name wasn't matched with great performance, wouldn't it?
Thankfully, that isn't the case with the Snakebite.
Features
The wedge has been optimized for spin thanks to the CNC-milled grooves with sharp edges and a larger groove volume. We also found that the new face milling pattern enables 50% more spin in wet conditions than the previous generation Cobra wedge.
There are bags of versatility due to a notch design that lets the leading wedge be even with the grass on open shots. This notch is center-aligned when using a 48 – 56 degree loft; with the 58 – 60 degree loft, it is more heelward.
Finally, a ONE-length configuration allows for more consistency with the shots. It encourages a repeated setup, ball position, and swing when shooting around the green.
Conclusion
If you are on the lower side of a mid-handicap and looking for maximum spin to take your game around the green to the next level, this club could work really well for you. From our research, we found that not only does it offer lots of spin, but it is also vastly versatile, too which is very handy.
Be mindful that, along with the beautiful satin finish, this can sometimes give off a glare – unlike the glare-resistant Mizuno JPX 921.
Rating: 4 stars
8. Cleveland RTX Zipcore – Most Durable Wedges For Mid Handicappers
Pros
Durable

Glare resistant finish

Ample spin

High MOI

3 sole grinds
Cons
The deep, narrow grooves do not produce aggressive spin like shallow, wide designs.
Although Roger Cleveland joined Callaway in 1996, the company, with his namesake, continues to produce exceptional golf wedges. Durability-wise, our pick for the best wedge for the mid-handicapper this year is the Cleveland RTX Zipcore.
Added to the heat-treated durability of these wedges are their forgiveness, impressive spin, and glare-resistant finish.
A challenge I face with blue eyes is that the lighter pigments do little to shelter them from the sun's rays. That is why I prefer glare-resistant clubs because they eradicate the distraction caused by UV light at address. 
The Cleveland RTX Zipcore certainly helps with that.
Features
Off the bat, I noticed the impact of the UltiZip grooves that are etched deep and narrow to the face. The layout of the grooves positions them closer to each other, which expands the surface for each shot. Therefore, you produce adequate spin and ball speed on short game shots.
The only downside of these narrow grooves is that golfers who want maximized spin like the Cobra Snakebite won't get that.
Cleveland shifted the position of the CG, which amplifies the MOI to encourage a square face at impact. This helps you keep your golf ball on target for superior accuracy around the green. It also helps you to deliver a consistent launch to get your ball up and over hazards and obstacles.
Furthermore, the design team employed a heat treatment technique to elevate the durability of the RTX Zipcore wedges. Plus, they applied a glare-resistant finish to reduce distractions at address.
In addition, the Cleveland RTX Zipcore range is crafted with three sole grind options: low, mid, and full. 
The low sole works for a neutral angle of attack and shallow divots, while the midsole operates best for players who take deep divots. Finally, the full sole produces exceptional bounce and is ideal for golfers with a steep angle of attack.
Conclusion
The best wedge for mid-handicapper players seeking durability is, hands down, the RTX Zipcore. The heat-treated club reinforces toughness to expand longevity, while the UltiZip grooves produce ample spin to get your ball to bite rapidly.
Rating: 4 Stars
9. Mizuno T22 – Best Mid Handicap Wedge For Feel
Pros
Soft feel

Durable

Excellent feedback

Optimal spin for each loft

Sheds moisture from the clubface ensuring a clean strike
Cons
The rounded edge is not attractive

It looks slightly chunky at address which is off-putting
The Mizuno T22 comes to you from the company's factory in Hiroshima, Japan. Since 1968, the company has honed its craft to develop some of the best feeling clubs in golf. The durable but soft creation is the best wedge mid-handicapper players can find for improved feel and acoustics.
Added to its exceptional feel is amplified spin and progressive groove construction. Plus, I found that it shed moisture from the face and promoted optimal contact for consistent ball speed and launch. Before we look at the features, Mizuno offers these wedges in 50, 52, 54, 56, 58, and 60-degree lofts.
Features
Mizuno engineers grain flow forged 1025E Pure Select Mild Carbon Steel to strengthen these wedges by 30% compared to previous Mizuno versions.
The forged steel delivers a delicate touch, aided by Harmonic Impact Technology (HIT). HIT amplifies feedback and produces crisp sounds at contact. The feel is up there with the Vokey SM9.
I enjoyed the Quad cut grooves layout that produces milled narrow and deep grooves in the strong lofted wedges. Conversely, weaker lofted wedges like your lob and sand feature wide, shallow grooves which raise spin and control.
Moreover, Hydroflow micro-grooves are laser-etched microscopic slits added to the clubface to shed moisture. This ensures that nothing gets between the ball and your grooves, prompting a clean strike and maximum spin.
I feel that at address, it looks chunky, which could make it less attractive to some golfers, and the rounded edge makes it less appealing.
Conclusion
Overall, the Mizuno T22 line has strong wedges built to produce a soft feel, exceptional feedback, and acoustics. In addition, I feel that the Quad cut grooves prove effective in producing the ideal spin, flight, and ball speed for each loft.
Rating: 3.5 Stars
Pros
Attractive golf club

Glare resistant

Produces increased greenside spin

Soft feel

Durable
Cons
Some wedges carry stronger lofts than usual, which may impact your gapping distance.

Difficult to source for left-handers
The second Mizuno to feature on our list of best wedges for mid-handicappers 2023 is the JPX 921 series. Looks-wise, these are some of the best wedges in golf, thanks to the company's meticulous craftsmanship and the Pearl brush finish.
While its looks attracted me to it first, the greenside spin, feel, and control sealed the deal. The JPX 921 wedge range comprises a 49-degree gap wedge, a 54-degree sand wedge, and a 59-degree lob wedge. You'll notice that the gap and lob wedge are one degree stronger than usual.
It is much more attractive than the Mizuno T22, which is chunky and rounded.
Features
This range of wedges is equipped with Quad cut grooves, which, as I explained earlier, optimize the performance of each wedge. Milled narrow and deep grooves are on the sand and the gap wedge, while wide and shallow slots function on the 59-degree club.
Our research determined that engineers at Mizuno employed face milling lines to the clubface to raise the roughness of the surface. This propels your ball to backspin, leading to adequate bite upon landing.
Furthermore, employing the soft and durable X30 stainless steel softens the feel of the JPX 921 range for a pleasant short-game touch. 
Lastly, the design team used a Pearl brush finish to produce a clean appearance and glare-resistant qualities. This prevents glare from hitting your eyes and distracting you during your swing. 
It is worth being mindful that the wedges can be difficult to source for left-handers, and some of the wedges can carry stronger lofts than usual.
Conclusion
Although the Mizuno JPX 921 wedges are our best looking in 2023, they offer more than a pretty face. The Face Milling Lines promote superior spin levels, while the X30 stainless steel provides a soft feel. Finally, it deflects glare from your eyes for a more comfortable experience.
Rating: 3 Stars
Factors To Consider When Purchasing Golf Wedges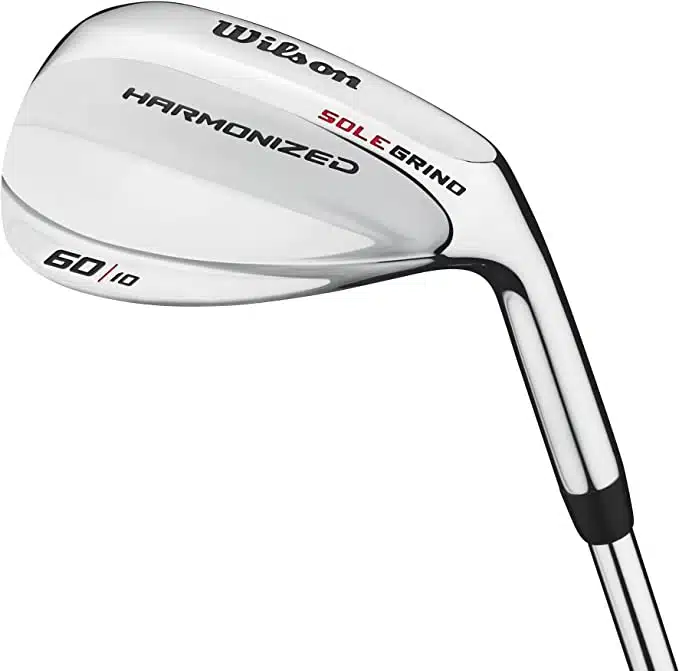 As a mid-handicapper, you should know about the different wedge options available to you and how they can enhance your game. However, I will touch on a few key elements below to refresh your memory.
Those who are just starting at golf should instead read our guide: What wedges should a beginner carry?
Type Of Wedges
There are four types of wedges: pitching, gap, lob, and sand. The wedges you select will come down to your preferences since you can only have 14 clubs in your bag.
Most of you should have a pitching wedge in your set so that I will focus on the remaining options.
The strongest lofted club after your pitching wedge is a gap wedge. Golf Digest suggests that the average loft of a gap wedge is 50 degrees. I cannot recommend the gab wedge enough. I made the mistake as a youngster of skipping the gap wedge and adding a lob wedge, which was catastrophic.
I had to choose between a half-pitching wedge and a forced sand wedge. The forced sand wedge led to ballooned shots and a loss of distance, while I usually overhit the pitching wedge. The gap wedge bridges this distance gap and allows you to swing easily.
Next, the sand wedge runs between 54 to 58 degrees, and as a mid-handicap golfer, I would be surprised if this club is not in your bag. The loft is easier to control than a lob wedge, making it a superior option for chipping.
Finally, the lob wedge carries between 60 to 64 degrees of loft. I love this wedge because it helps me get the ball up quickly and stop it dead. However, if your rhythm is off with this club, you can shank and tooth many simple chips.
Besides your pitching wedge, I suggest playing with at least a gap and sand wedge. However, if you have the space for a lob wedge, it is worth adding that to your bag. It all comes down to how many long-game clubs you carry and whether you comply with the 14-club rule.
Spin
Wedges are built to optimize your spin and control around the green. If your wedge produces high spin rpm, you can get the ball up to the cup and stop it quickly. To achieve this, you need a wedge with sharp grooves that grip into the cover of your ball at impact and enhance your spin.
As your grooves wear out, your ball stops producing the level of spin it did when it was new. That means you must sharpen your grooves or trade the wedge in for a new one.
Bounce And Grind
Wedge manufacturers apply different grinds to their wedges to produce varying degrees of bounce. Bob Vokey explains that manipulating the material in the sole enhances the club's turf interaction. That helps you to optimize your connection and ultimately spin.
The best bounce for your game depends on your angle of attack and the surface you are playing on. I don't expect you to own a wedge for every condition, but make sure your chosen wedge performs on your home turf.
Vokey says that high bounce wedges best suit players with a steep angle of attack, as it prevents them from digging the clubhead into the ground. However, shallow attack angles suit the low-bounce wedges.
In addition, a low-bounce wedge is ideal for firm turf to prevent your wedge from bouncing off the turf and topping your ball. Contrarily, a high bounce design is preferred in wet conditions as it gets through the turf to connect cleanly with your ball.
Forgiveness Levels
You must consider the amount of forgiveness you want on your wedge. If your handicap is in the middle of the range, it will not be astronomically high or low. You will need to think about whether you want a large club head to provide some comfort at address or whether you will find that off-putting. 
If you want lots of forgiveness and a large club head, I recommend that you look towards the Callaway Mack Daddy 5 JAWS.
Price
As a mid handicapper, you can, but probably don't want to break the bank for a club that will set you back thousands. Equally, you want a wedge that will help bring your handicap down and your game to a better level. 
Like the handicap, somewhere in the middle price range for a new wedge suits pretty well so you still get a wedge that can take your game to the next level while paying a fair price for it.
Read More:
If you are a low handicapper, you may prefer our guide on the
best golf wedges
. 
Best Golf Wedges For Mid-Handicappers: FAQs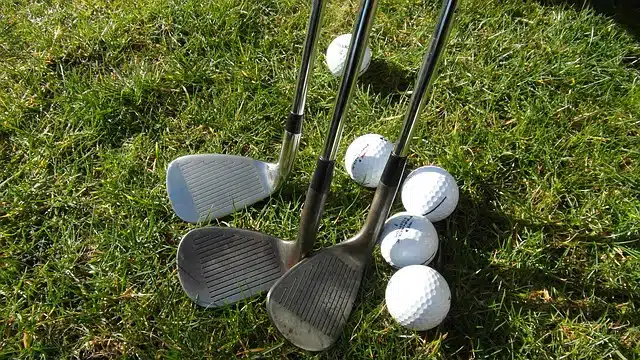 What Is A Gap Wedge And Do I Need One?
As I discussed earlier, a gap wedge bridges the distance gap left between a pitching and sand wedge. From my experience, I highly recommend carrying a gap wedge for improved distance control on short full shots.
How Far Should You Hit A 60 Degree Wedge?
My colleague Nick Lomas explains that the average man hits a 60-degree lob wedge an average of 65-yards. Women, on the other hand, average 60-yards with the same club.
How Far Does The Average Golfer Hit A 56 Degree Wedge?
Lomas further mentions that the average distance of a sand wedge shot is 90-yards for men and 80 for ladies. Since a 56-degree is your typical sand wedge loft, that is how far the average golfer hits it.
What Is The Handicap Of A Mid Handicapper?
Any golfer with a handicap between 10 to 18 is considered a mid handicapper. You can find more details in our article, what is a mid-handicapper.
Can A Mid Handicapper Use Blades?
A mid handicapper can use blades, but they shouldn't. Blades are unforgiving and honestly make no sense for the average golfer who needs forgiveness every now and then.
What Degree Is A Pitching Wedge?
Golfweek mentions that the average pitching wedge contains 45 to 48-degrees. However, these days you can find strong lofted constructions that are 43.5-degrees.
What Degree Is A Sand Wedge?
Golfweek suggests that a sand wedge loft ranges from 54 to 58-degrees.
What Degree Wedges Should a Mid-Handicapper Carry?
I recommend mid-handicappers carry a 50-degree gap wedge and a 54 or 56-degree sand wedge; in addition to a pitching wedge.
Should Mid-Handicappers Use a Lob Wedge?
I don't feel mid-handicappers should use a lob wedge in most cases. Many players find it challenging to control the higher loft of a lob wedge, which is why I would lay off it until you are confident in your ball striking. 
However, I started using a lob wedge when I was a 14 handicap, and I am not sure where I would be without it. It suited my game and allowed me to get the ball high and land it rapidly on tight greens at my local golf course. It comes down to personal preference and your ability to cleanly strike the compact lob wedge clubface.
Final Thoughts
There you have the best wedges for mid-level golfers. As you can see, a quality wedge for golfers in this bracket must be forgiving, generate maximum spin, and deliver control around the greens.
Despite the best efforts of the fantastic clubs on this list, none could overpower our best overall choice for a wedge, the Wilson Harmonized Sole Grind wedges. The affordable, forgiving, and high-spinning construction is a deserved winner of the best wedges for mid-handicappers.
It is simply the best golf wedge you can buy for this level.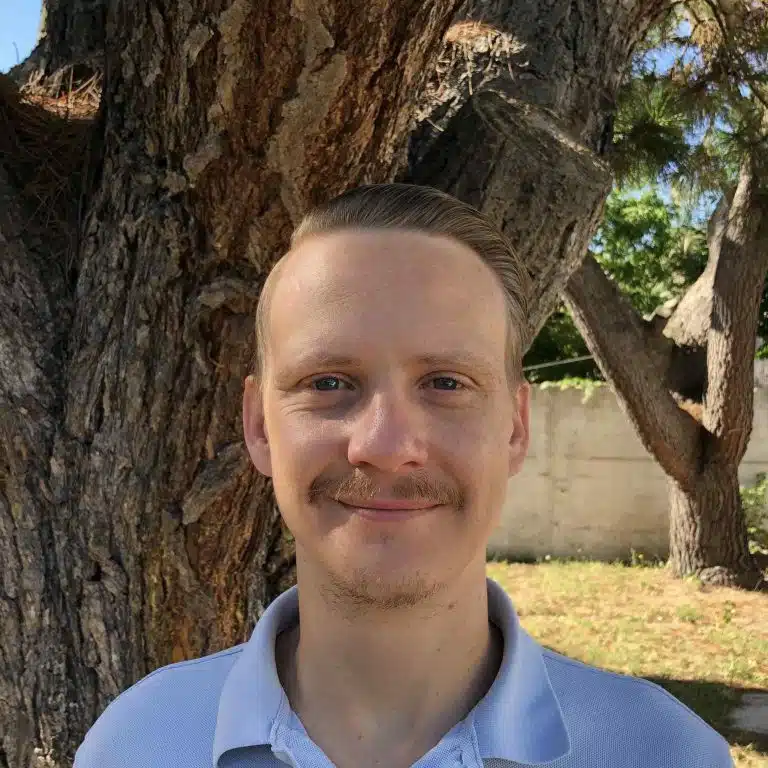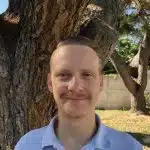 Matt is a seasoned golf equipment writer and sports fanatic. He holds a Postgraduate in Sports Marketing and has played golf for over 28 years.