Being a golf caddy is an incredible job if you love being on the golf course and being involved in the game of golf.
It can be even more special if you are caddying for an incredible player.
Maybe you are wondering if you want to be a caddy or not in the future? Well, it is a fair question to wonder how much golf caddies make on all levels, and that is what this post is going to help you with.
I have broken it down between caddies that work for a country club and caddies that work for pro golfers on the LPGA and PGA Tour.
Country Club Caddy Earnings
A popular job for junior golfers is to be a caddy at a local golf course. Nowadays, most public golf courses do not have a caddy program, but most country clubs do have caddy services available.
The job is not only for junior golfers because it can be a great job for all ages and whoever wants to get their foot in the door in the caddying space.
A golf caddy at a country club makes around $30 on average. A caddy usually works strictly on tips, or a large part of how they get paid is with tips and a small part of it is a fixed rate. It is hard to get an estimate with the earnings of country club caddies because who knows what is going to happen with tips.
You might be shocked at what some golf caddies can make if they work at a wealthy country club that has golfers that enjoy a caddy and their company. It could be more like $50 or $75 an hour in some cases!
To get involved in a caddy program and get your foot in the door, then you just need to check out local golf clubs in your area and see if they offer classes or even have a job opening.
How Much Do LPGA Caddies Make?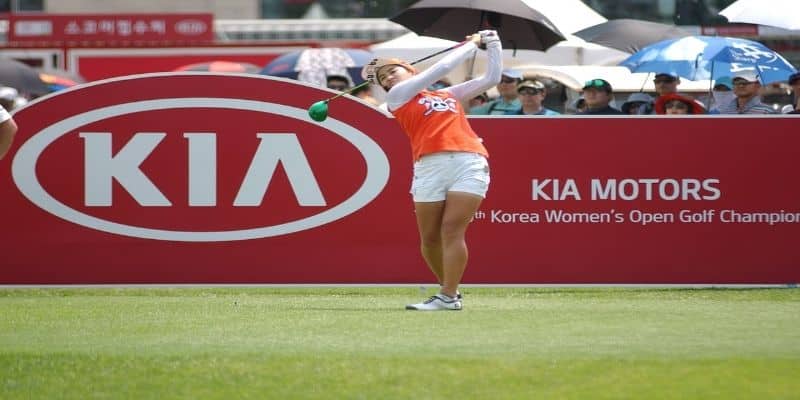 According to GolfWeek, LPGA caddies do make a weekly base salary of around $1,200.
The problem is that the money they get for their base salary is used to cover expenses such as travel and stay, so sometimes caddies can be in the negative if a player is not successful.
The key aspect of being a caddy for professional golfers is that you get to take a cut from the players' winnings for that week. It is not that public for what golfers have lined up with their caddies, but on the LPGA side it is supposedly around 7-8% of winnings go to the caddy.
If a woman wins a tournament and takes home $300,000, a typical caddy might take a $21,000 or $24,000 cut from that prize.
It can be tough on the LPGA side because the pay is not nearly as high as the PGA, so they typically have a higher caddy percentage.
A typical LPGA caddy could easily double their salary if their golfer is one of the most successful players on the tour.
How Much Do PGA Tour Caddies Make?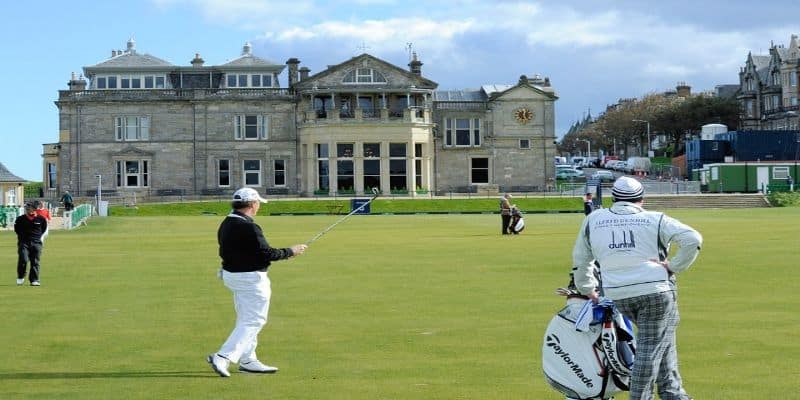 Like the LPGA, PGA Tour golfers give their caddies a weekly pay of around $2,000 in most cases. The pay can fluctuate because there is no rule for caddy pay. Some might be more, and some are less.
On top of the weekly salary, PGA Tour caddies usually have an agreement in the 5% to 10% range of the golfer's winnings.
So, a golf caddy can really make a lot of money if they are caddying for a successful golfer.
A $1,000,000 win would mean $100,000 in a caddy's pocket if they have a generous rate in their contract.
There are reports that some of the most successful caddies on the PGA Tour have made well over a million dollars in a year.
Being a caddy on a golf course can be a very lucrative endeavor, and it might pay off to try and become a caddy at the highest level for that amount of pay!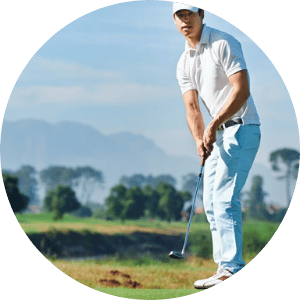 Nick Lomas is the founder of GolfSpan, an avid golfer, not quite a pro but has over 15-years of experience playing and coaching golfers from all over the world. His mission is to bring the golfing community a better experience then it comes to choosing the right golf gear, and finding the right set up for your game.