Even though it's tough to answer this question without analyzing bank statements and tax returns, there is enough evidence out there to analyze who the richest golfers in the world are based on their tournament wins.
Tiger Woods is by far the richest golfer in the world with more than 1$ billion in earnings in his career. He is over $400 million ahead of Phil Mickelson. 
The Top 10 Richest Golfers in the World are:
Tiger Woods: $800 million

Phil Mickelson: $400 million

Jack Nicklaus: $320 million

Greg Norman: $300 million

Gary Player: $250 million

Rory McIlroy: $130 million

Fred Couples: $120 million

Jordan Spieth: $110 million

Ernie Els: $85 million

Vijay Singh: $75 million
This post will break down the richest golfers in the world that are still active in the golfing industry. We will look at how much money they have made in the sport from most angles with public information.
The order goes from the richest golfer in the world to the 10th richest golfer in the world. Let's go!
Who Is The Richest Golfer In The World?
1. Tiger Woods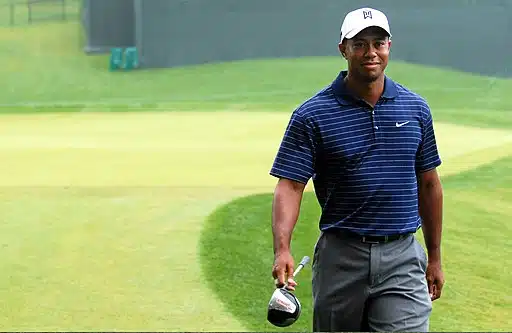 Net Worth: $800 Million
With an estimated net worth of around $800 million, Tiger Woods is easily the richest golfer in the world because of many reasons.
The first reason is that Tiger was absolutely dominant in his run on the PGA Tour and won a lot of money. His total earnings from golf tournaments over his career total to more than $120 million, according to PGATour.com.
The other reason Tiger got so wealthy is through sponsorships. Several brands have sponsored Woods throughout the years, but none of them compared to his massive deal with Nike.
According to Forbes, in 2009, Tiger Woods was the world's first athlete to reach $1 billion in earnings, including sponsorships, at the age of 34.
Tiger is one of the most influential golfers of all time, and it shows with all of the earnings he has amassed throughout the years.
2. Phil Mickelson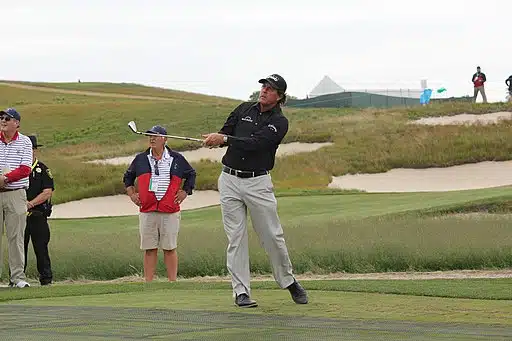 Net Worth:
 $400 Million+
The next golfer that has made a great run for the title of the richest golfer in the world is Phil Mickelson. 
He is still active on the PGA Tour as well as the PGA Champions Tour winning 3 of his 4 starts on the PGA Champions Tour.
According to multiple sources across the internet, Phil has reportedly obtained a net worth of around $375 million.
After an extremely successful 2021, Phil Mickelson became the oldest winner of a major golf tournament, the PGA Championship at the Ocean Course on Kiawah Island.
This will increase his marketability and boost his net worth considerably over the next decade.
PGATour.com claims he won close to $95 million in prize money. He has been highly successful since he came onto the pro golf scene. Along with his success on the course, he has been successful with his brand deals and business relationship off the course.
Phil is not even at the end of his career, and he has many great years of golf left, so this number is likely to keep on growing in the future. However, it is still very unlikely that he would make a huge run for Tiger Woods's throne as the richest golfer in the world!
3. Jack Nicklaus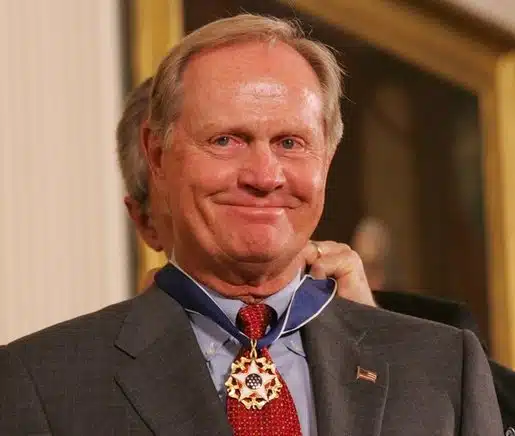 Net Worth:
 $320 Million
Another golf legend on and off the course is Jack Nicklaus, and his net worth definitely backs this up. He has around a $320 million-dollar net worth, which has come from success on and off the golf course.
As far as prize money goes, he has won around $5.7 million in his career. That number is not even close to his net worth, so it shows how successful he has been outside of golf.
Nicklaus has been an incredible businessman and has had several successful business endeavors where he really killed it financially. He has been involved in the golf business world with his golf courses and resorts and has made a lot of money from them too.
Nicklaus will go down as one of the most successful golfers ever.
4. Greg Norman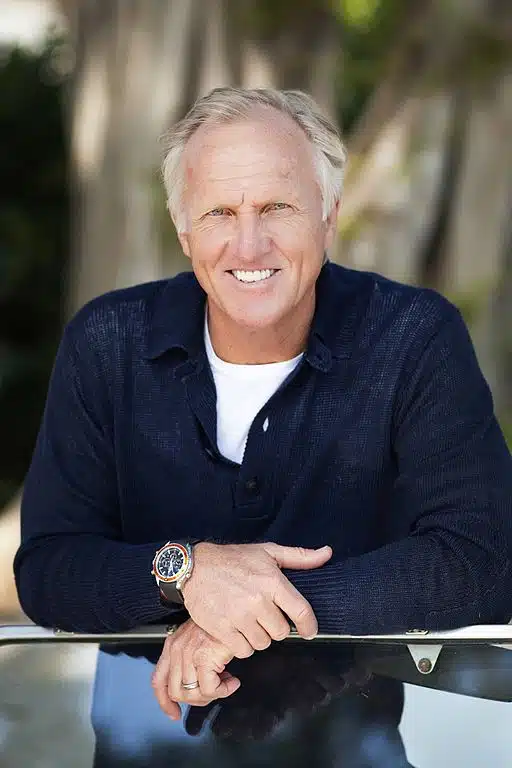 Net Worth:
 $300 Million
The next golfer on the list is Greg Norman, another golfer that won a good deal of money from playing and then maximized his money with a great business career.
Greg Norman has a combined net worth of around $300 million, according to Sports Keeda. The golf legend has won about $10 million in prize money, and his investments and business ventures have made him really multiply his cash.
5. Gary Player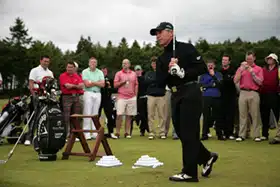 Net Worth:
 $250 Million
Gary Player was a dominant golfer in the 60 years he played professionally at the PGA and Senior Tour levels. He was able to take home around $14 million in prize money from tournaments around the globe during his lengthy career. But only $1.8 Million of his prize money was won on the PGA Tour.
He was a great golfer in the '60s and '70s and was able to win nine majors in his time when it was very tough because there were many promising golfers.
Apart from golf, Gary Players' business ventures have catapulted his net worth, and he has been able to establish himself as one of the richest golfers in the world.
6. Rory McIlroy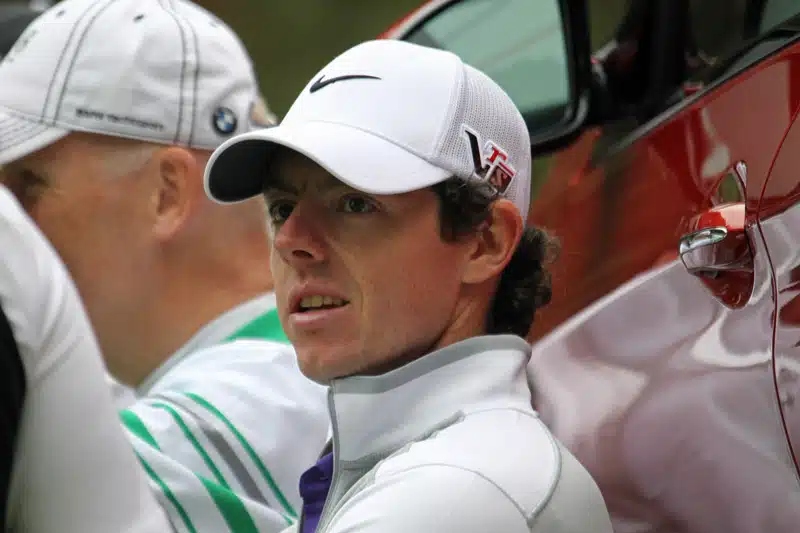 Net Worth:
 $130 Million
A European golfer that came onto the scene a short time ago, Rory has had a super successful career with around $59 million in career earnings on the PGA Tour. His European Tour earnings stand at around $41m. Some of the earnings overlap as majors are counted on both tours. 
His net worth appears to be around the $130 million range, but it could be much higher or lower. It all depends on how lucrative his sponsor deals are at the moment.
7. Fred Couples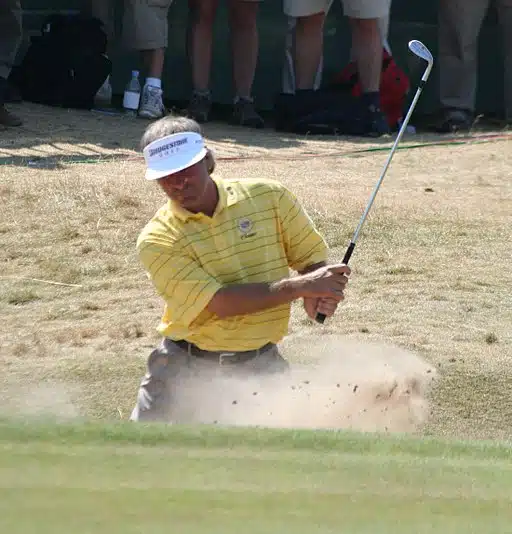 Net Worth:
 $120 Million
Coming up next on the list of the wealthiest golfers to ever live is Fred Couples.
Couples has won many times in his pro career and was able to win almost $23 million over his career. 
Other ways that Couples has made his money is through business and sponsor deals. Most notably, Couples has been a major sponsor with Bridgestone.
Couples has an estimated net worth of around $120 million. Even though Couples is aging and having trouble with his vision, he is still continuing to participate in the sport.
8. Jordan Spieth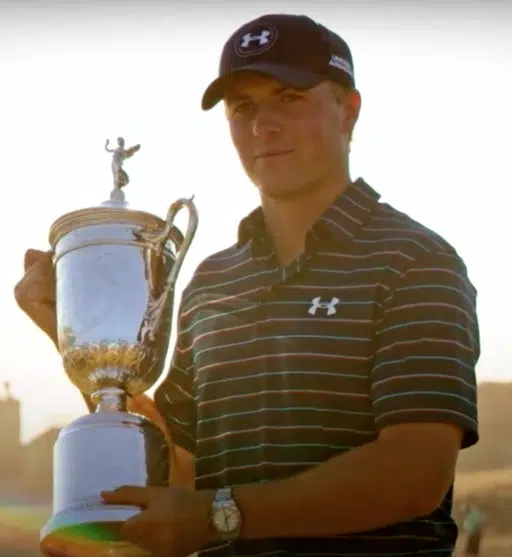 Net worth:
$110 Million
Jordan Spieth is one of the brightest stars on the PGA Tour, included in the top 10 list. 
Jordan hates the nickname "The Golden Child," which was bestowed on him. Spieth believes that the nickname "goes against the way he was raised and irritates him more than a three-putt bogey." 
Although Jordan Spieth went through a severe slump in form for a couple of years, he returned to the winner's circle in 2021. As a 28-year-old professional golfer, Jordan has a bright future ahead of him with many years to establish his legacy.
To date, Jordan has earned nearly $50 Million in prize money on the PGA Tour.
9. Ernie Els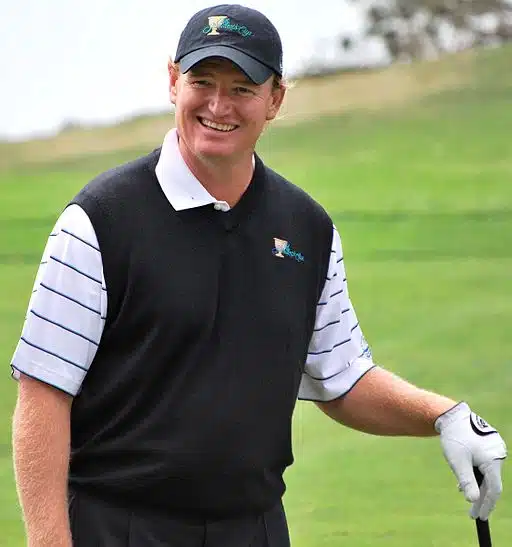 Net Worth:
 $85 Million
South African Ernie Els has earned a net worth of nearly $50 million on the PGA Tour, which includes nearly $3 million on the PGA Champions tour in 2021. Ernie was the first player to earn over $34 million on the European Tour.
Ernie Els followed in the footsteps of his countryman and fellow top 10 money earners, Gary Player, by playing tournaments across the globe. Only 19 of his 65 career victories were on the PGA Tour.
The legendary golfer has been ranked the number 1 golfer in the world during his career, so you can imagine that he won a good amount of prize money. 
Other ways that he has made money are with brand deals with companies like Srixon and Cleveland Golf at the moment.
10. Vijay Singh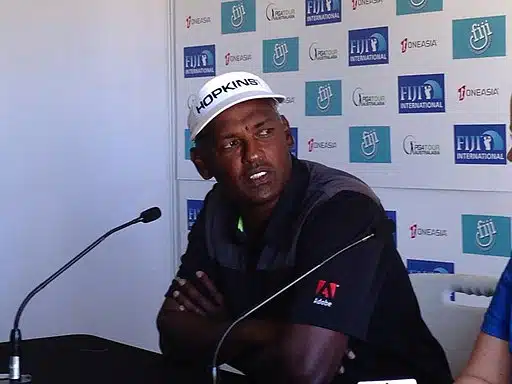 Net Worth:
 $75 Million
With a net worth of around $75 million according to Celebrity Net Worth, Singh rounds out the list of the richest golfers in the world based on total estimated net worth.
Singh has been successful in other areas of life, but he won a good deal of money throughout his career on the golf course. He took home around $71 million throughout his career on the course.
Vijay is a legendary golfer from the early 2000s will always have a lasting effect on the game, like many of the names on the list.
Special Mention Arnold Palmer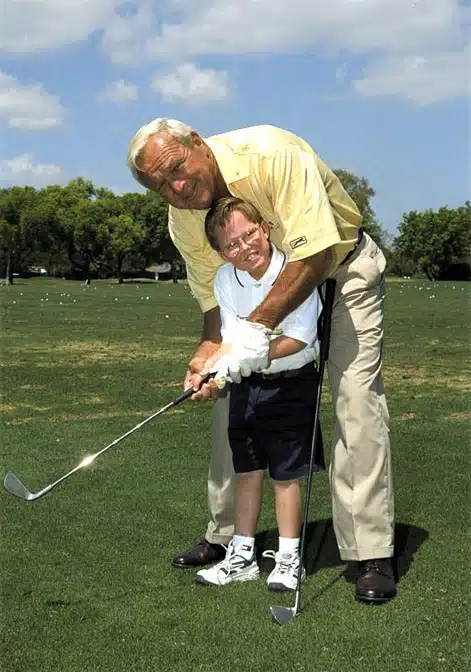 Net Worth:
 $875 Million / $700 Million
Arnold Palmer is one of the all-time greats of golf that passed away on September 25, 2016.
His net worth is recorded in Wikipedia and Sportscasting.com as $875 million, and on Celebrity Net Worth, it is reflected as $700 million. 
This would put him in first or second place on the all-time money winners list.
Prize money in the days that Arnold Palmer played professional golf was much lower than what professional golfers earn today. Arnold Palmer only earned approximately $3 million in prize money. 
What remains undisputed is that most of the fortune he accumulated was with his business acumen.
FAQs
Who's richer, Tiger Woods or Jack Nicklaus?
Tiger Woods tops the list of golfers with the highest net worth. He was also the first athlete in any sport to earn more than $1 billion when he was a mere 34 years old.
This puts Tiger ahead of Jack Nicklaus in earnings, career wins, and net worth.
Is Tiger Woods a billionaire? 
Tiger Woods earned more than $1 billion in his career as early as 2009. However, his net worth is estimated at around $800 Million, leaving him short of the billionaire's club.
Who Is The Richest Golfer In The World in 2023? 
Tiger Woods remains on top of the list of richest golfers for 2023 and is nearly $400 Million ahead of second-placed Phil Mickelson. It is unlikely that he will be toppled soon.
Who Is The Richest Golfer On Tour? 
With earnings of more than $1.2 Billion and sponsorships over $60 Million, Tiger Woods remains one of the highest-paid athletes and the richest golfer on tour. 
After a horrendous accident, Tiger will be less active on the PGA Tour, but his playing days are not officially over yet.
How Much Does Tiger Woods Pay His Caddie?
Caddies earn between $1,000 and $2,000 a week while on tour, which they use to cover their travel and accommodation expenses. 
In addition, they earn between 5% and 10% of the prize money. Golfers generally pay their caddies 10% if they win, 8% for a top 10 finish, and 5% for any other place.
It is estimated that Steve Williams, Tiger's caddy between 1999 and 2011, earned approximately $12 million.
Summary
The answer, who is the richest golfer in the world, remains quite simple at this stage. 
Tiger Woods is a long way ahead of the chasing pack by nearly $400 million. Ever-increasing tournament prize money will push some newer generations up the all-time earnings list, although it could take decades for golfers to reach the same income potential.
There you have it for the list of the richest golf players in the world.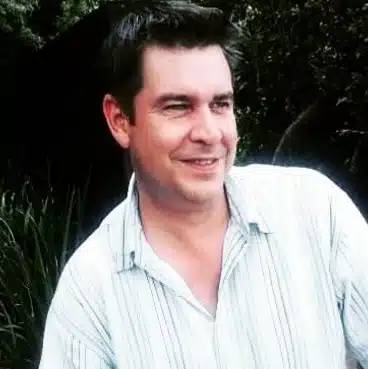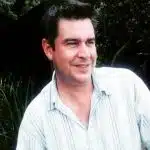 Charl is an avid golfer who studied marketing and advertising. He is fascinated by new technology in golf equipment and the mechanics of the perfect swing.