The PGA TOUR Superstore has grown rapidly since 2003, with 54 brick-and-mortar locations across the United States. I also appreciate their online store's healthy selection of clubs, balls, bags, footwear apparel, and technology.
I've been playing golf since I was four, so I've seen it all. But I still get excited about buying new clubs and accessories. That's why it's always enjoyable to walk into a PGA TOUR Superstore and browse the same clubs my favorite golfers use.
Here are the top 7 reasons to shop at PGA TOUR Superstore:
Huge selection
Good prices for every budget
Online and in-person locations
Hitting bays let you test the clubs
Services include club repair, regripping, club fitting, and lessons
Everything you need for golf is under one roof
90-Day Return Policy lets you take the clubs for a test run
But there are many options to buy new golf equipment, and it's not cheap, so be sure to read to the end to see if PGA TOUR Superstore is right for you.
After reading this post, you will know:
The basics about the PGA TOUR Superstore
Where its outlets are located
The pros and cons of the membership program
How to find PGA TOUR Superstore promo codes and coupons
Let's dive in!
Overview of PGA TOUR Superstore
| | |
| --- | --- |
| Who owns PGA TOUR Superstore? | Blank Family of Businesses (also owns Home Depot and Atlanta Falcons) |
| CEO | Dick Sullivan |
| Year Founded | 2003 |
| PGA TOUR Superstore Hours: | 9 am – 8 pm (depends on location) |
| Services: | Club Fitting, Golf Lessons, Club Repair, Golf Club Trade In, Practice Facilities |
| Products: | Clubs, Golf Balls, Shoes, Apparel, Tech, Bags, Accessories |
| States: | AL, AZ, CA, CO, D.C, FL, GA, ID, IL, IN, MD, MA, MI, MN, NV, NJ, NY, NC, OH, OK, PA, SC, TN, TX, UT, VA, WA, WI |
PGA TOUR Superstore Locations
The PGA TOUR Superstore features 54 locations stretching from the East to the West Coast.
Florida has the largest concentration, with 10 stores between Fort Lauderdale and Jacksonville. Texas is a close second with 9 stores, while California is in third with 6 locations around the state.
You can check the table below to see if a PGA TOUR Superstore is open in your city or nearby.
| | |
| --- | --- |
| State | City |
| AL | Birmingham |
| AZ | Chandler, Glendale, Phoenix, Tucson, Scottsdale |
| CA | Cupertino, Dublin, East Palo Alto, Irvine, Palm Desert, Torrance |
| CO | Greenwood Village, Westminster |
| D.C | Washington |
| FL | Altamonte Springs, Estero, Delray Beach, Jacksonville, Naples, Orlando, Palm Beach Gardens, Plantation, University Park, Tampa |
| GA | Kennesaw, Roswell, Lawrenceville |
| ID | Meridian |
| IL | Downers Grove, Chicago, Orlando Park, Schaumburg, Vernon Hills |
| IN | Indianapolis |
| MD | Kensington |
| MA | Braintree, Natick, Peabody, Boston |
| MI | Detroit |
| MN | Minnetonka |
| NV | Las Vegas |
| NJ | East Hanover, Paramus |
| NY | Commack, New York City, Westbury, White Plains |
| NC | Charlotte, Raleigh |
| OH | Columbus, Cincinnati, Cleveland |
| OK | Oklahoma City |
| PA | Plymouth Meeting, Philadelphia, Pittsburgh |
| SC | Bluffton, Myrtle Beach, North Myrtle Beach |
| TN | Farragut (Opens November 2023) |
| TX | Arlington, Austin, Houston, Katy, Plano, San Antonio, Southlake, Shenandoah, |
| UT | Sandy |
| VA | Fairfax |
| WA | Seattle |
| WI | Brookfield |
PGA TOUR Superstore Online
If you do not have the luxury of a PGA TOUR Superstore in your area, enjoy the selection of products online. You can find an array of golf clubs, balls, bags, apparel, footwear, technology, and accessories from the biggest brands delivered to your doorstep.
Naturally, you lose the experience of testing products in-store and enjoy the services and amenities. However, it is a suitable alternative to securing your desired golf gear at a comfortable price.
Anyone in the US can get free shipping on orders over $99. Players' Club Plus Golf members receive free ground shipping on all orders. It typically takes up to 10 business days to arrive in the 48 contiguous states.
International shipping is also available to 100 countries using their partner, Borderfree. This is helpful for South African golfers or digital nomads like myself who want to order a set from Argentina.
Is The PGA TOUR Superstore Affiliated With The PGA TOUR?
Yes, the PGA TOUR Superstore is affiliated with the PGA TOUR, as it is the tour's official off-course retailing partner. However, the PGA TOUR does not own the PGA TOUR Superstore. The retailer is a subsidiary of the Blank Family of Businesses founded by Arthur J. Blank.
Before diving into the realm of golf retail, Blank co-founded another mega-successful operation known as Home Depot. The Blank Family of Businesses is also the owner and operator of the Atlanta Falcons and MLS outfit Atlanta United FC.
Want to check out the latest deals at PGA TOUR Superstore? You can get up to 50% off top-rated golf clubs, clothing, and accessories from brands like Titleist, Adidas, and more.
Top 7 Reasons Golfers Shop At The PGA TOUR Superstore For Equipment
After receiving feedback from a buddy who recently visited a PGA TOUR Superstore, we found 7 top reasons to shop at the retailer. The scale of the stores, unbeatable prices, affordable services, and amenities make it the ideal one-stop shop for amateur golfers seeking new gear.
There are other advantages to the PGA TOUR Superstore, like fittings, club repair, and coaching. However, I left those out because not every store offers these services, and it's best to manage your expectations.
1. Huge Selection
I'm blown away by the size of the outlet that my buddy visited in Florida. The abundance of clubs, footwear, and gear overwhelmed him for a moment, and then he became like a kid in a candy store, unsure of which section to start looking at.
Besides equipment, he was impressed with the overall facilities, including hitting bays and greens. The facility he visited in Jacksonville also offers PGA TOUR Superstore lessons, but that might not be the case at the store in your city.
The size of the stores allows the brand to pack every golf item you need under one roof, giving you a healthy selection. Given the size of the company, PGA TOUR Superstore is afforded greater bargaining power with suppliers than some of its smaller competitors. This allows shoppers to enjoy outstanding discounts on renowned brands.
2. Good Prices for Every Budget
I briefly touched on the bargaining power of PGA TOUR Superstore and the abundance of equipment in their stores. This allows them to price their golf clubs, footwear, apparel, and technology products competitively.
Obviously, newer models may carry the same premium price tag you find elsewhere. However, their selection allows you to find options within your budget. For example, my buddy tested a new $400 Scotty Cameron and an older edition Odyssey for $35.
The company moves exceptional volumes of golf equipment and always has items on sale that you can take advantage of. You can also trade in old clubs and use the difference towards new clubs.
Alternatively, reap the rewards of well-priced PGA TOUR Superstore used clubs if you are not ready to fork out on a new set of golf clubs.
3. Online and In-Person Locations
I've written a lot of reviews of golf equipment I've tested over the years, and PGA TOUR Superstore has a unique offering. You can buy from the comfort of your home or check it out from home and then head to the store to try it out.
Many online retailers have a large selection, but you can't feel it, swing it, or hear how it sounds when you hit it. On the other hand, local golf shops offer a customized experience where you can test the equipment, but you can't browse the latest clubs from your couch on a lazy Sunday.
PGA TOUR Superstore has the best of both worlds.
4. Hitting Bays Let You Test The Clubs
When you shop online, you miss out on the experience of a PGA TOUR Superstore. A trip to one of their outlets makes you feel like a professional. Besides inspecting the wealth of gear, you actually get to try it out in the store, using their practice bays.
My buddy informed me that two types of practice bays are on offer, depending on the facilities. The first is a standard bay, where you can hit away and test new clubs. The other practice bay is fancier and is equipped with a simulator, allowing you to play virtual rounds of golf in the store.
Unfortunately, the Practice+Play Bays with simulators are only available at certain outlets. The PGA TOUR Superstore does charge for using the simulator and practice bays. However, you can lower your expenses by paying the PGA TOUR Superstore membership fee.
The store in Jacksonville that my buddy visited also had an epic putting green. He managed to work on long, medium, and short putts on a smooth rolling surface, giving him a clearer idea of the best putter for his game.
5. Services Include Club Repair, Regripping, Club Fitting, and Lessons
I welcome the services offered by the PGA TOUR Superstore at select locations, as it reinforces its mission to be a one-stop shop for golf. The location in Jacksonville offers club repairs, regripping, custom fittings, and coaching clinics.
I discovered that a 1 hour PGA TOUR Superstore Club Fitting for irons, a driver, or a putter would set me back $99.99 at the Jacksonville facility. This is reasonable compared to other entities that offer club fittings.
Alternatively, a 45-minute hybrid, fairway wood, or wedge fitting would cost $59.99. Ensure you book on the  PGA TOUR Superstore website in advance.
Club repairs and regripping costs vary depending on the materials and locations. You can save in any case with the Players Club Plus Golf membership. It gets you 30% off club regripping and 50% off select club repairs.
6. Everything You Need for Golf Is Under One Roof
The size of PGA TOUR Superstore facilities, equipment, amenities, and services makes it a one-stop shop for golf. It saves us from acquiring golf clubs and balls from one facility and technology, golf clothing, and footwear from somewhere else — ultimately improving convenience.
I also like that we can practice and test different equipment under one roof. My buddy spent 3 hours in the store trying everything from drivers to spikeless golf shoes. Having everything under one roof allowed him to take his time and thoroughly test all equipment before making a decision.
7. 90-Day Return Policy
What works on the simulator may not perform on the golf course. That is why the PGA TOUR Superstore offers a 90-day Return Policy on golf clubs.
If you are unhappy with how the club plays, return it for a store credit for a different golf club.
Although you do not get your money back, the store is fair enough to give you a second chance. They also do not charge a return fee, meaning they credit your account for the complete value of the golf club you returned.
PGA TOUR Superstore Membership Review


Membership Name
Cost
Includes
Players' Club

Free

1 point for every $1 spent
Annual birthday reward
Bonus point opportunities
Member-only discounts

Players' Club Plus Golf
$99 – $199 p/year

Benefits of free membership
Free standard ground shipping
Unlimited free 30-minute regular practice bay sessions
20% of 60-minute Practice+Play Bays (at selected outlets)
30 free club regripping services (labor only)
50% off select club repair services
I noticed that the retailer offers 2 annual membership options for golfers. The Players' Club package is an entry-level option that earns points for every dollar spent, a birthday reward, and discounts on selected goods. It is a free membership and takes less than a minute to sign up.
The Players' Club Plus Golf is my preferred option because it offers exceptional value for money. Annual fees range from $99 to $199, depending on your location, but my buddy found the Jacksonville outlet highly reasonable. The Players' Club Plus membership fee was only $140 for the year.
This entitles him to unlimited 30-minute sessions in the Standard Practice Bays and discounts on club regripping and club repair services. Facilities with Practice+Play Bays will give Players' Club Plus Members a 20% discount for the service.
A PGA TOUR Superstore Gift Card with a Players' Club Plus membership is also a worthwhile gift for your golf-loving friends and family.
Pros
Points For Every Dollar Spent
The Players' Club Plus and Free Membership earn members points for every dollar spent. A bonus $10 reward is issued after spending $500. You can then use the points towards apparel, accessories, or footwear purchases.
Unlimited Practice Bay Sessions (No Sim)
The Players' Club Plus subscription entitles you to unlimited 30-minute practice sessions in the Standard bays. This means they are not equipped with a launch monitor and simulator, leaving you with no insight into your shots. However, it's still perfect for working on your swing and testing out a wealth of new and pre-owned equipment.
20% Off Practice+Play Bays
Practice+Play Bays are a brilliant way to capture data on your swing and play a virtual round of golf to test new clubs. The Players' Club Plus Membership offers a 20% discount off a 60-minute session in the Practice+Play Bays. Before you get excited, PGA TOUR Superstore only offers the setup in a few locations.
I found the Boise, Idaho store, charges $29.99 for a 60-minute session in the bay. After applying the discount, you only need to pay $23.99. It is far more affordable than purchasing a home golf simulator. Especially if you only use the simulator a few times a year.
30 Free Club Regripping Services
Joining the Players' Club Plus team gives you access to 30 free regripping services. In other words, they do not charge you for the labor. When you purchase new shafts, club heads, or grips, they will fit them for you.
50% Off Select Club Repairs
I noticed that the PGA TOUR Superstore provides a 50% discount on shaft and clubhead repair services. The discount only applies to the labor of the team and not the shafts or grips.
Cons
Different Amenities
While the PGA TOUR Superstore goes above and beyond for amateurs, not all stores are equipped with premium features. Practice+Play Bays is a big one for me. The technology is insightful, and the service is cost-effective, yet they are only available in 5 locations.
In addition, club regripping and repair services are a tremendous feature but are limited to selected stores. I would like to see the retailer offering these resources at more outlets to increase the value of the Players' Club Plus membership for all members.
PGA TOUR Superstore Accessories To Consider
In addition to a huge selection of golf clubs, you can find thousands of balls, shoes, apparel, tech, bags, and more. Here are a few categories that stood out to me.
Golf Balls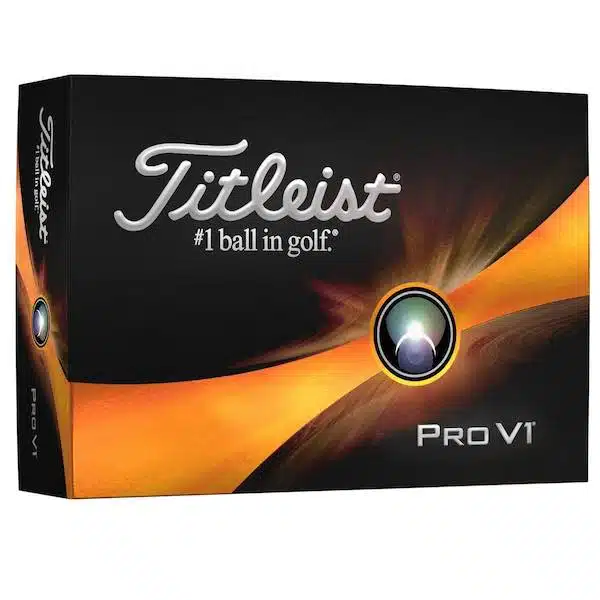 PGATSS has plenty of golf balls to pick from. Right now, they have 119 kinds on their website.
They have many top tour golf balls like the famous Pro V1s from Titleist. These are a trusted favorite for many of us. If you want distance balls, look at Srixon's Soft Feel. They can help you get the range you're looking for. Finally, if you want balls that don't spin too much, check out Bridgestone e6.
You'll find all types of balls, from simple 2-piece balls and more complex multi-layered ones. Plus, you can choose between different outer layers like surlyn or urethane. So, there's something for every golfer.
There are also plenty of options for women, and there are personalized options for most major brands.
Footwear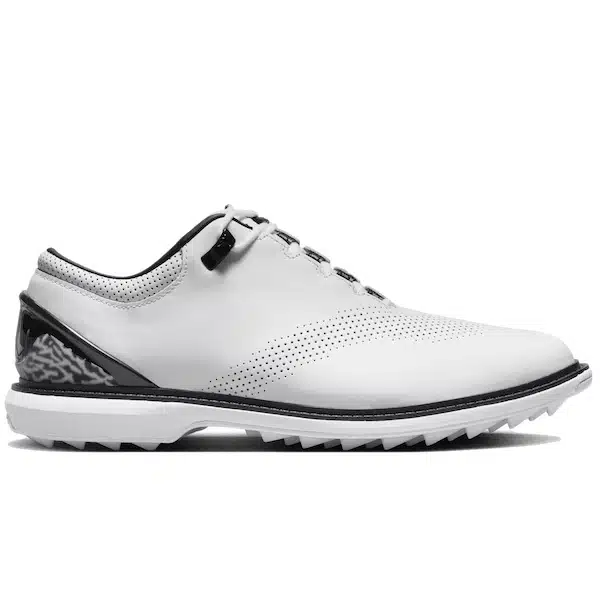 The PGA TOUR Superstore has over 300 results for shoes for men and women. The Nike Jordan ADG 4 Golf Shoe is one of their top options at the moment and has the classic Jordan style.
You can find other golf shoes from big brands like FootJoy, Nike, G/FORE, Adidas, Under Armour, and Skechers.
If you're looking for a deal, they have a sale category where shoes from these top brands are up to 40% off! And guess what? You can even shop the gear your favorite golf players use! So, if you want to wear the shoes of Scottie Scheffler or the shirts of Rickie Fowler, you can find them here.
Apparel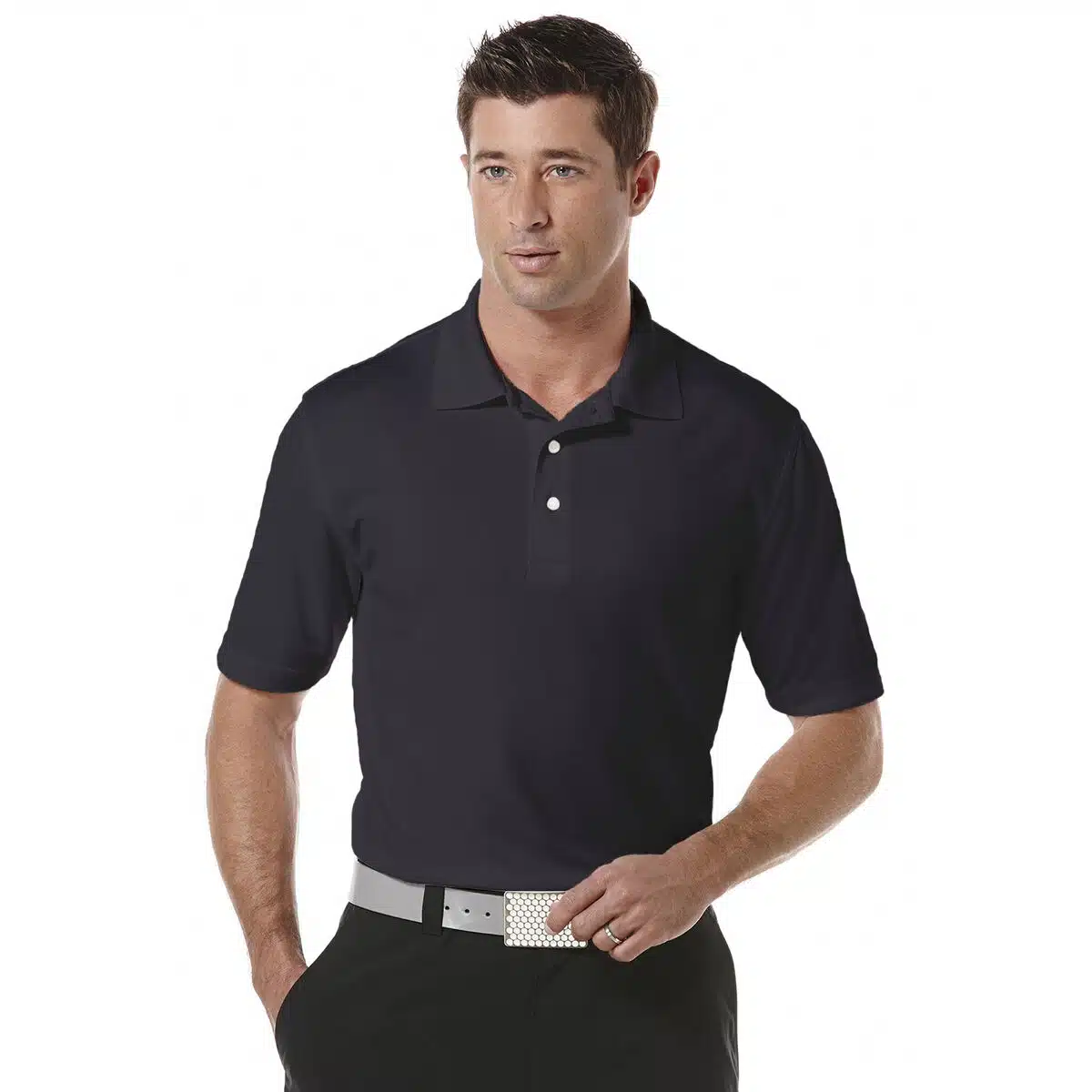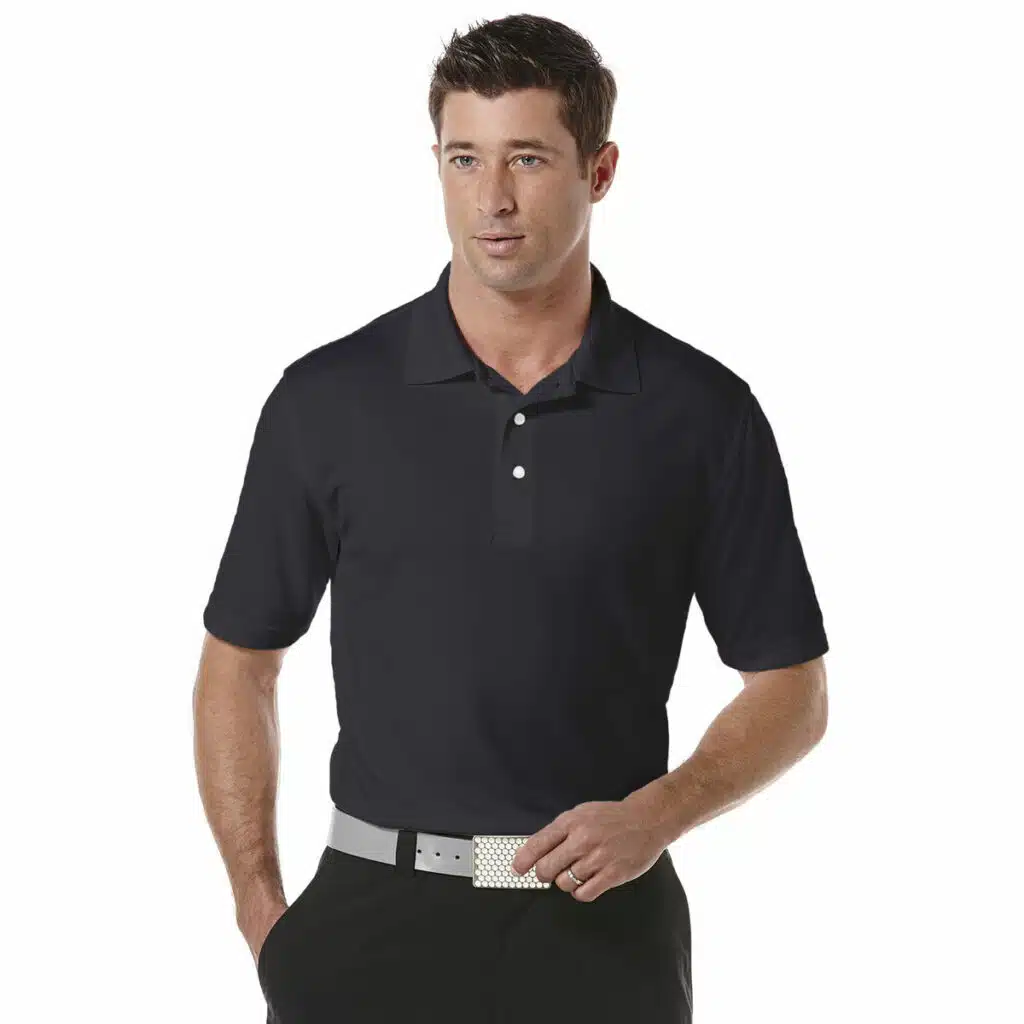 At the PGATSS, you won't run out of choices for golf clothes. They have a big collection with over 2,000 items for both men and women. Looking for shorts or pants? They have inseams clearly labeled on the images as you browse.
They also have shirts, pants, jackets, sweaters, hats, belts, socks, and cool sunglasses. Some big names are there too, like PGA TOUR Apparel, Adidas, TravisMathew, Nike, FootJoy, Polo Ralph Lauren, Bad Birdie, and even Barstool Sports.
If you're curious about what's fresh in the store, check out the New Arrivals section. There are also deals in the sale section and special tournament gear. And just like the shoes, you can shop for clothes worn by famous golfers.
How To Get PGA TOUR Superstore Coupons?
Coupons for the PGA TOUR Superstore are available on various media platforms, including Los Angeles Times and Golf Monthly. You can also find PGA TOUR Superstore promo codes on sites like Simply Codes.
FAQ
Does PGA TOUR Superstore Have A Playability Guarantee?
Yes, the PGA TOUR Superstore does have a playability guarantee allowing you to return your clubs within 90 days from the date of purchase. It is called a Performance Guarantee by the retailer, and they provide a store credit for the complete value of the purchase price.
Does Home Depot Own PGA TOUR Superstore?
No, Home Depot does not own the PGA Superstore. It is owned by the Blank Family of Businesses, started by Home Depot co-founder Arthur M. Blank. Home Depot does not own the PGA Superstore despite the personal connection to the companies.
Do PGA TOUR Superstore Employees Make Commission?
According to the PGA Superstore Employee CEO Dick Sullivan, the employees do not make commissions. He revealed this in an interview with Golf WRX, where he discussed the model behind the significant growth of the company.
Does PGA TOUR Superstore Donate To Charity?
Yes, PGA TOUR Superstore actively contributes to charity. They have partnered with First Tee, a youth development organization, to invest in the next generation of golfers. Through this partnership, the PGA TOUR Superstore and the Arthur M. Blank Family Foundation have committed $9.5 million to First Tee initiatives, including the Leadership Summit, which empowers and educates young golfers on leadership concepts. This dedication showcases the store's commitment to giving back to the community and promoting the sport's future.
Final Thoughts
After looking at the top 7 reasons golfers shop at PGA TOUR Superstore for equipment, I have to say I am impressed with the company. They stock an abundance of golf equipment for every price point and offer a welcoming environment to test equipment and work on your swing.
It is truly a one-stop shop for all your golfing needs and features more than just equipment. Several outlets offer professional fitting, regripping, golf club repair services, clinics, and private lessons.
I would like to see more stores carrying the Practice+Play Bays to expose amateurs to the advantage of golf shot analysis. However, I understand the technology is pricey, and the rollout to every store will take time.
Overall, I am impressed with what the PGA TOUR Superstore is doing. I would definitely recommend visiting a brick-and-mortar store for the ultimate golfing experience.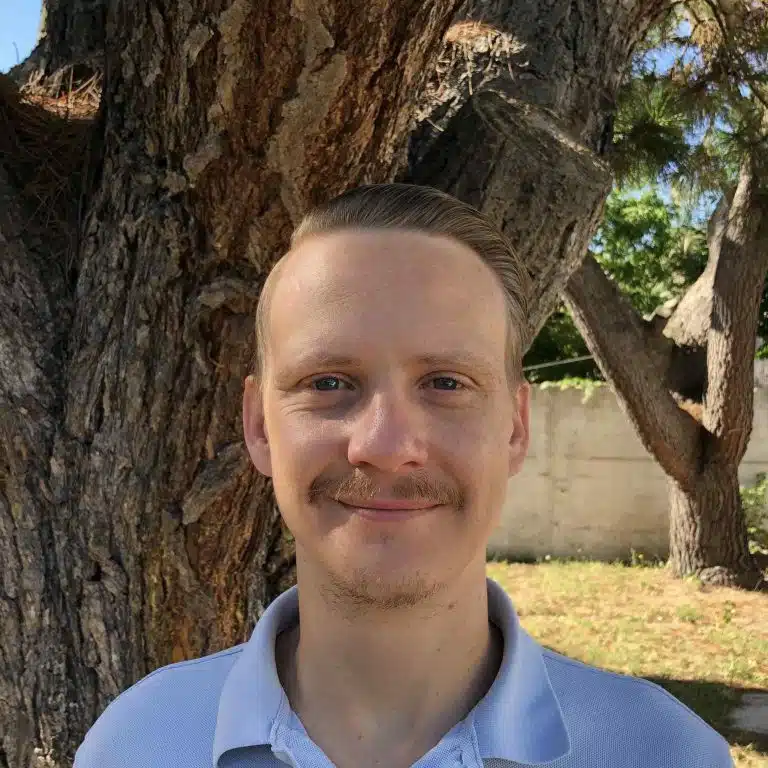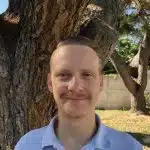 Matt is a seasoned golf equipment writer and sports fanatic. He holds a Postgraduate in Sports Marketing and has played golf for over 28 years.