The Titleist TSR2 (Titleist Speed Refined) driver generated a lot of buzz around it before it was even released to the public. The TSR2 is one of the most forgiving Titleist drivers and is also widely seen on Tour. I wanted to see if the TSR2 lived up to its hype, so here's my Titleist TSR2 driver review.
The Titleist TSR2 driver has an ideal balance of speed and stability, allowing it to cover long distances even on off-center shots. It's designed for maximum forgiveness and is suitable for most golfers with a slow to average swing speed that want distance, ball speed, and shooting accuracy.
The TS line of drivers by Titleist can become confusing for golfers. Which one should you get? The TSi 1, 2, 3, or 4? Or the TSR 1, 2, 3, or 4? Each driver has its pros and cons.
In this review, I'll detail the Titleist TSR2 driver. Let's have a closer look in this TSR2 review.
Overview of the Titleist TSR2 Driver
Here's the overview. I'm including links see it on Global Golf and PGA TOUR Superstore. I also break down the pros and cons that I've encountered with the club.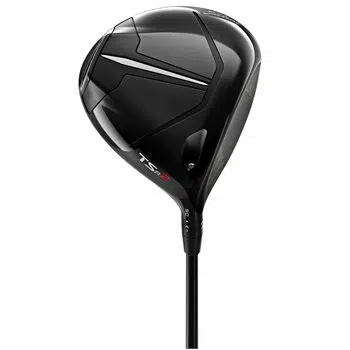 Pros
High launch & low spin
Optimized speed
Increased stability
Attractive design
Greater distance
Cons
They're expensive
Very similar to the TSI family
Quite sound may not be for everyone
Key Metrics to Consider
I also rated each characteristic. My table focuses on the feel, forgiveness, and workability of the club. And I also included the price. The overall rating takes my rankings and gives a score out of 100.
These are my ratings for the Titleist TSR2 Driver.
Note: All ratings are out of 100.
| | |
| --- | --- |
| Overall | 93 |
| Star Rating | 4.6 out of 5 |
| Distance | 96 |
| Forgiveness | 94 |
| Feel | 90 |
| Workability | 95 |
| Aesthetics | 95 |
| Price | 85 |
So those are my thoughts on the TSR2 driver and its key features. Here's my overall verdict.
Verdict
The Titleist TSR2 driver is among the top drivers of 2023 and one of the most forgiving drivers by Titleist. It is unquestionably a superb option for intermediate golfers. I believe anyone can use this driver, although I'd recommend the TSi line or TSR1 for beginners and slow swingers.
The first thing you'll notice when you see the TSR2 is how beautiful and aerodynamic it looks. It also delivers impressive results. It carries long, far, and straight, even on slightly off-center hits.
This driver is well known for its accuracy and user-friendly layout, which provides maximum forgiveness with each swing. Golfers of all skill levels can benefit from the TSR2 driver's adaptability.
If you've got an older driver, I'd highly recommend upgrading to the TSR2, as it can be very useful in increasing forgiveness and distance.
The only drawback, in my view, is the price tag. I personally would love to own this driver, but I'd rather buy a premium condition second-hand driver than a new one.
Who They're Best For?
The Titleist TSR2 driver is a highly sought-after choice among golfers of diverse skill levels.
I've seen players across all categories and handicaps love the TSR2 and, generally, the entire TSR line of drivers.
It's ideal for golfers with low to mid handicaps because it requires a moderate swing speed that high handicappers might not have. So, I recommend the TSR2 driver to golfers with medium to high swing speeds who want to enhance their tee shots and power drive.
The general opinion among golf lovers is that the TSR2 driver performs slightly higher in the TSi2 vs TSR2 comparison.
With its heightened club head speed, this driver is ideal for individuals seeking to boost the momentum of their swings.
Things to Consider Before Buying A TSR2 Driver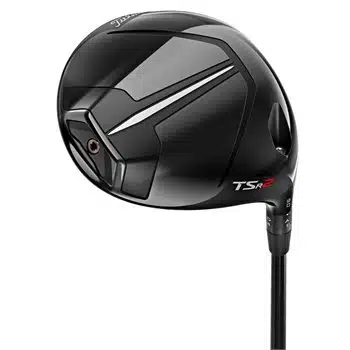 Before purchasing the TSR2 driver, here are a few things you need to consider.
Your Budget
Considering your budget goes without saying. The TSR2 is an expensive driver. If you find the TSR2 out of your budget, I recommend looking for a cheaper alternative or a second-hand version.
If you can afford it without going over your budget, I highly recommend you go for it.
Your Skill Level
Some drivers aren't made for all skill levels. But I believe the TSR2 is an exceptional choice for golfers of various skill sets. It doesn't matter if you are a rookie or a pro. This driver can be extremely convenient for golfers of all skill levels.
As long as you can hit a driver straight, you'll be more than fine with this one.
Your Swing Speed
When choosing a golf club, your swing speed matters more than you'd think.
The TSR2 driver is designed to slightly increase your swing speed and provide a relatively high speed upon impact. If your swing speed is moderate to fast, this driver is specifically designed for you.
You can check out these drivers if your swing speed is low.
Your Current Driver
The TSR2 is fairly new, and I find them quite an upgrade compared to older drivers.
If you've got an average driver older than 2018, I recommend upgrading your driver. These new lines of drivers have much-advanced technology, and the TSR2 is no exception.
Why You Should Trust Us
Our team spends thousands of hours trying out and researching golf equipment to help you take your game to the next level. Here's our product review process.
We can bring these reviews to you through the small commissions we earn if you buy through the links below.
How I Reviewed These Drivers
Golfspan only shares equipment and brands we trust.
I'm an experienced golfer and writer who thoroughly researched and evaluated the drivers shared below. Then an editor reviewed and fact-checked the list. Finally, we conduct regular content audits to update and revise our reviews to ensure you receive the latest information.
To select these drivers, I considered these criteria:
Cost
Distance
Spin & Control
Feel, Appearance & Sound
Launch & Accuracy
Titleist TSR2 Driver Review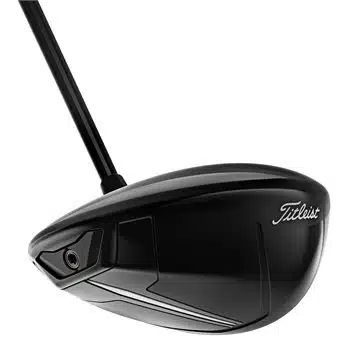 The Titleist TSR2 driver is one of the latest additions to the TSR lineup. The shape of the driver is designed to make it as fast as possible through the air so that it gives greater speed while having increased forgiveness.
The Multi-Plataeu Variable Face Thickness Design provides extra forgiveness and ball speed because of the larger face and head. It also provides consistency on mishits without compromising performance.
In my effort to learn everything there is to know about the Titleist TSR2 driver, I spent a lot of time researching how this driver may help you get the most out of your game. Keep reading my Titleist TSR2 review to know more.
Distance
What stands out the most to me is how much faster everything is compared to the older models in the market, particularly carry distance, ball speed, and clubhead speed.
In terms of distance, the TSR2 doesn't compromise at all. You'll feel confident using this driver to hit more fairways and get those extra yards. Even on mishits, the ball will travel further than you might think.
Forgiveness
Regarding maintaining ball speed throughout the face, the TSR2 is, without a doubt, Titleist's most forgiving driver.
While the technologies Titleist packs into the head retain speed, the MOI decreases, leading to less directional forgiveness. I did not observe any enhancement in this regard compared to the TSi2.
Nevertheless, Titleist has done an outstanding job designing a driver that gives great distance while keeping distribution reasonably tight.
Feel, Look & Sound
The TSR2's branding and overall design are distinguished by their subtlety. A small logo is near the heel and toe but very subtle. The sole is left very clean and the shiny black crown is spotless. The appearance of the TSR2's face is one of my favorites.
One feature that distinguishes the TSR2 driver is its carbon-free titanium construction. The club boasts a classic driver shape and a timeless design that golfers adore.
TSR2's sound is comparable to that of its predecessor, TSi2. Because of its sleek shape and lack of loud impact, the Titleist TSR2 driver is one of the quietest drivers on the market. It has a somewhat higher pitch, but the low volume makes it difficult to hear.
Some golfers might not like the quite sound, but I loved how the TSR2 sounded on impact.
Launch & Accuracy
The CG positioning is critical in increasing ball speed. The center of gravity (CG) is lowered and brought forward, enhancing the launch and spin.
The new Surefit Adjustability allows for steadier swings, increasing the driver's precision.
Thanks to the forward center of gravity, you should have little trouble shaping your shots off the tee. However, it doesn't put as much emphasis on getting center contact, so it's simple just to walk up there and let it rip.
Titleist's primary concern is accuracy, and this model is a great driver regarding accuracy and launch speed.
Features & Benefits of the Titleist TSR2 Driver Review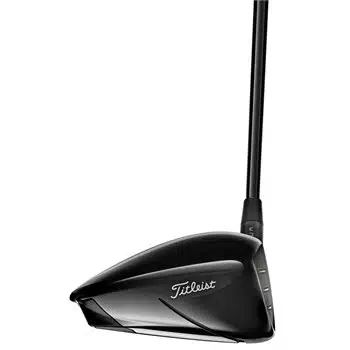 Let's look at the features of the Titleist TSR2 driver and how they can help your game.
Multi-Plateau VFT Design
The TSR2 is designed with a new face technology. This new construction technique develops the face inward, layer by layer, to produce nearly constant CT across the striking surface.
In other words, it generates remarkable forgiveness and ball speed regardless of whether the strike is pure or off-center. It ensures greater delay on off-center hits to develop greater ball speed performance.
Aerospace Grade Titanium
The Titleist TSR2 driver has been completely modified to be as aerodynamic as possible. The club is designed to be quick through the air to get maximum head speed and maximize distance performance.
It also has a cleaner head shape, with a reworked toe that improves the face angle for greater sight at address, which better players appreciate.
SureFit Hosel
The driver includes an adjustable SureFit system and a high-performance shaft as standard equipment.
This hosel allows you to fine-tune performance based on your preferences or the game's circumstances, which is advantageous to you as a player.
Optimized Speed and Stability
The TSR2's center of gravity has been shifted lower and further forward to increase ball speed while enhancing launch and spin.
The shape and overall design of the head and the club allow greater stability at address and throughout shot shaping.
Titleist TSR2 Driver Specs
I've mentioned the Titleist TSR2 specs, including their lofts, lie, head size, and other specs. For more details on the TSR2, scroll down.
| | | | |
| --- | --- | --- | --- |
| Loft | 8.0°,9.0°,10.0°,11.0° | Material | Titanium, Graphite |
| Length | 45.5 | Adjustable Hosel | Surefit Hosel |
| Standard Lie | 58.5° | Adjustable Weight | Sure Fit Flat Weight |
| Head Size | 460cc | Shape | Modern Aero |
| Face | Multi-Plateau Variable | Body | All Titanium Built |
Alternatives to the Titleist TSR2
If you think the Titleist TSR2 driver is unsuitable, I've listed some alternatives below that may intrigue your interest.
The Titleist TSI2 is designed to give golfers a high launch, distance, accuracy, and forgiveness. The club delivers stability and forgiveness while increasing ball speed and distance on off-center shots.
The TSi2 is from the TSi Titleist Speed impact line of drivers. It's ideal for golfers with slower swing speeds.
Read my complete review of the Titleist TSi2 here.
Pros
Greater distance because of the ATI 425 Aerospace Titanium Face.
Adjustable loft and lie angle because of the SureFit hosel.
Modern, aerodynamic shape.
High MOI design.
Forgiving on mishits.
High launch angles for higher handicap golfers.
Cons
More expensive compared to other drivers.
Lacks adjustability for shot shaping.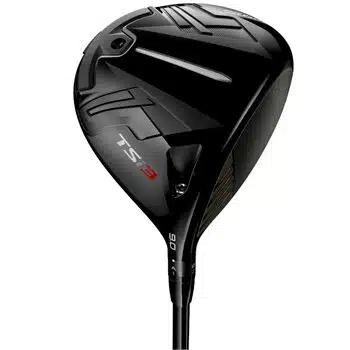 The TSi3 is among the most expensive golf drivers. The Titleist TSI3 driver was released in 2022 as a high-performance driver. It's a high-performance driver that will appeal to golfers of all ability levels.
It has a revolutionary SureFit CG Track technology that allows golfers to change the clubhead's center of gravity (CG) to optimize their performance. A revised face design on the TSi3 is also believed to boost ball speed and forgiveness.
Pros
Adjustable CG Weight Track
Lower spin rates
Good distance
Classy design
Cons
Not as forgiving
Finding the best settings can be difficult
The Ping G425 Max driver is a high-performance club that offers forgiveness, distance, and accuracy. It has a huge, pear-shaped head constructed of lightweight carbon fiber. The face is also made of carbon fiber and has a variable thickness design to increase ball speed and forgiveness.
Because of its powerful launch and low spin characteristics, the G425 MAX provides players with the greatest possible distance while preserving their accuracy.
Pros
Consistent ball speeds
Solid sound and feel
Impressive forgiveness
High MOI design
Cons
Less desirable appearance
High price
How To Adjust Titleist TSR2 Driver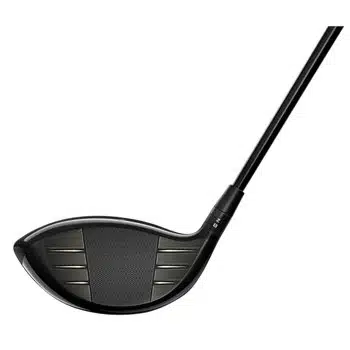 If you pick up a driver, here's how you can customize it by adjusting it to your preferences. My advice below focuses on mechanical upgrades, not changes to your stance or swing. If you're looking for that kind of advice, read my guide on golf swing tips.
Here's the step-by-step guide on driver adjustments. I made this especially for the Titleist TSR2, but it's not too dissimilar from other clubs. Just make sure you've got the right tools.
Here are the steps on how to adjust your Titleist TSR2 driver:
Gather your tools. You will need a Titleist SureFit Torque Wrench and a clean towel.
Remove the head of the driver from the shaft. To do this, insert the SureFit Torque Wrench into the screw in the driver's hosel and turn it counterclockwise until the head comes loose.
Use the SureFit Performance Guide to determine your driver's desired loft and lie settings. The guide shows the different loft and lie settings and the resulting ball flight characteristics.
Once you have determined the desired settings, insert the head of the driver back onto the shaft and align the SureFit rings with the desired settings.
Use the SureFit Torque Wrench to tighten the screw in the hosel until it is snug.
Wipe down the driver head and shaft with a clean towel.
Here are some additional tips for adjusting your Titleist TSR2 driver:
Start with the standard settings (A1 for right-handed golfers and D4 for left-handed golfers) and make small adjustments.
If you are unsure which settings are right for you, consulting with a professional golf fitter is a good idea.
Be careful not to overtighten the screw in the hosel. Overtightening can damage the driver.
Here is a table of the loft and lie settings for the Titleist TSR2 driver:
| | |
| --- | --- |
| Loft Setting | Lie Setting |
| A1 | D4 |
| A2 | D3 |
| A3 | D2 |
| A4 | D1 |
| A5 | P |
| A6 | S |
| A7 | X |
The loft setting determines the height of the ball flight, while the lie setting determines how the clubface sits about the ground. A higher loft setting will produce a higher ball flight, while a lower loft setting will produce a lower one. A more upright lie setting will cause the clubface to sit more upright at address, while a more flat lie setting will cause the clubface to sit more flat at address.
FAQs
Do Any Pros Use TSR2?
The Titleist TSR2 Driver is pretty popular among the top PGA Tour Players, with five tour pros carrying it in their bag, including Cameron Smith, Jordan Spieth, and Chez Reavie. That puts the Titleist TSR2 Driver at the #9 Most Popular Driver model on the PGA Tour
Is TSR2 More Forgiving Than TSR3?
The TSR2 vs TSR3 is an interesting debate, but the TSR2 is more forgiving than the TSR3. It might be one of the most forgiving Titleist drivers till date. The Variable Face Thickness contributes to the forgiving nature of the TSR2.
What Does TSR Stand for on the New Titleist Driver?
TS stands for their series Titleist Speed. The letter R in TSR stands for "Refined" because Titleist has yet to entirely redesign the technology and characteristics of the TSi generation that came before it. Instead, they have improved these aspects to make the TSR faster, longer, and straighter.
Final Thoughts
So after my Titleist TSR2 driver review, I can confidently say it's among the best drivers available in 2023.
The Titleist TSR2 Driver is a good option for golfers with handicaps of all levels, especially tour players and pro golfers with relatively faster swing speeds looking for extra control and workability. You rarely come across a driver that's popular on tour but also well-suited for the average golfer.
So the question is? Would I buy the TSR2? You bet I will. That's because It's a great game-improvement driver. The main disadvantage? It's pricey. But if you're ready to spend some extra cash, having this beauty in your bag will surely help you gain distance, forgiveness, accuracy, and a beautiful-looking driver in your bag.

As a skilled golfer and wordsmith, Abdulmoiz brings a fresh and engaging voice to the golfing world. Whether he's on the course or at the keyboard, he strives to improve and inspires others to do the same.