Do you struggle with achieving consistent distance and accuracy off the tee? If so, you might be interested in our TaylorMade M2 driver review. The M2 driver is known for its forgiveness and easy-to-hit design, making it a popular choice among golfers.
Is the TaylorMade M2 driver worth it? Yes, absolutely. The M2 driver offers great forgiveness, distance, and ease of use, making it a solid option for beginners and high handicappers. However, there's more to consider before making your final decision.
We took the TaylorMade M2 driver out on the course and tested it. Let's dive into the details of the TaylorMade M2 driver, including what we liked, disliked, and who it's best suited for.
Keep reading to get the full scoop!
TaylorMade M2 Driver Review: Overview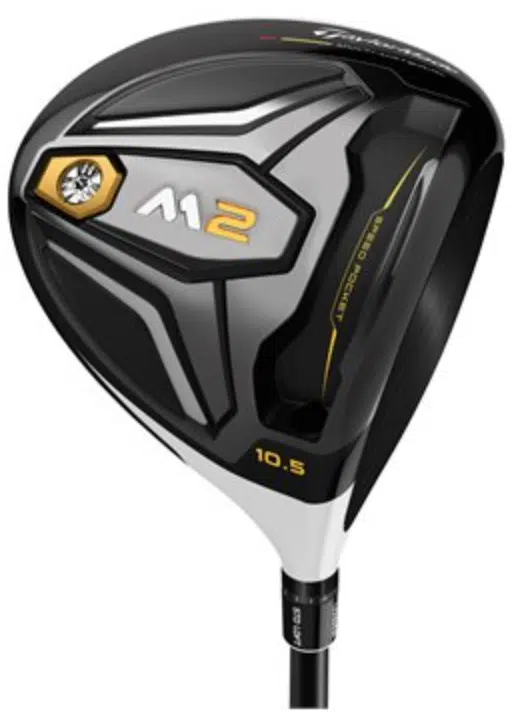 The TaylorMade M2 driver is designed for golfers who want to achieve maximum distance and forgiveness off the tee. The M2 features a multi-material construction, including a large, forgiving clubhead and a low center of gravity, making it easy to launch the ball high and straight.
Pros
Highly forgiving design
Excellent distance performance
Suitable for beginners and high handicappers
Cons
Limited adjustability options
Not ideal for golfers who prefer to shape their shots
Might be too simple for advanced players
TaylorMade M2 Driver Ratings
| | |
| --- | --- |
| Total Score | 88.7 |
| Star Rating | 4-stars |
| Distance | 89 |
| Forgiveness | 81 |
| Feel | 95 |
| Workability | 94 |
| Aesthetics | 92 |
| Price | 81 |
TaylorMade M2 Driver Specs
| | |
| --- | --- |
| Specification | TaylorMade M2 Driver |
| Clubhead Material | 460cc Titanium |
| Loft Options | 9.5°, 10.5°, 12° |
| Shaft Material | Graphite |
| Shaft Flex | Regular, Stiff, X-Stiff |
| Swing Weight | D3 |
| Adjustability | Loft and Lie Angle |
| Aesthetics | Black/White Crown |
Taylormade M2 Driver Verdict
The TaylorMade M2 driver offers a simple, effective solution for golfers seeking more consistency and distance off the tee. With its forgiving design and solid performance, I felt M2 is a great option for beginners and high handicappers. It definitely felt forgiving off the tee.
Advanced players might prefer a driver with more adjustability and shot-shaping capabilities.
If you're interested in alternative TaylorMade drivers, be sure to check out our list of the best TaylorMade Drivers.
Things to Consider Before Buying a TaylorMade M2 Driver
Type of Driver
TaylorMade is renowned for their high-quality drivers that offer exceptional distance and performance. They have engineered drivers suitable for various skill levels, including game improvement, player distance, and tour-level drivers. As a starting point, it's important to understand the different parts of a driver.
Begin your search by determining which type of driver suits you best. For consistent distance and accuracy, beginners should look for game improvement drivers that provide a large sweet spot and increased forgiveness across the clubface. Intermediate golfers might prefer players distance drivers' enhanced workability and impressive distance.
Lastly, low handicappers and professionals can benefit from tour-level drivers that offer fine-tuned shot shaping and maximum control.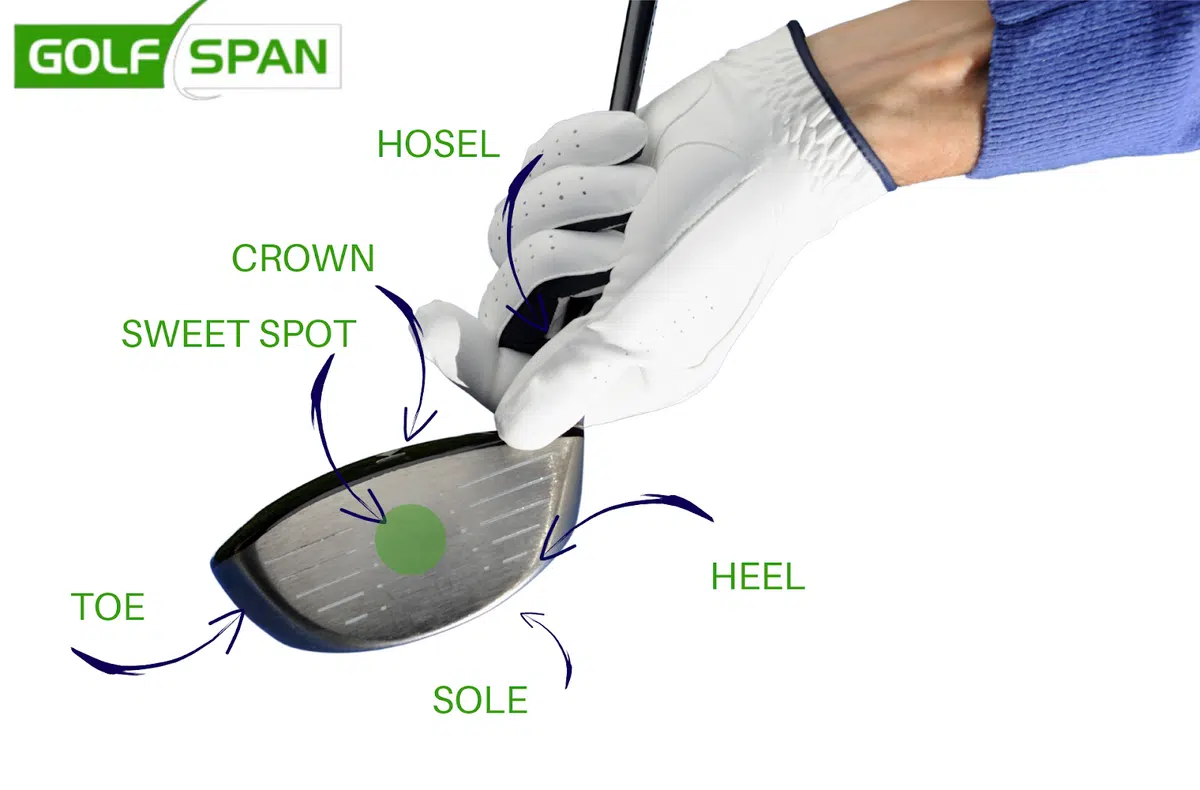 Forgiveness
TaylorMade designs drivers for all skill levels, ranging from highly forgiving game improvement drivers to workable tour-level drivers. For amateurs, it's not recommended to sacrifice forgiveness for workability, as doing so could make the game more challenging than necessary.
The TaylorMade M2 driver is ideal for the average golfer as it offers ample forgiveness and promotes optimal distance. However, some beginners might prefer the increased forgiveness of a different model that encourages a straighter ball flight.
The other thing to consider is the shaft of the club. The TaylorMade m2 driver shaft is graphite as standard. This adds extra forgiveness.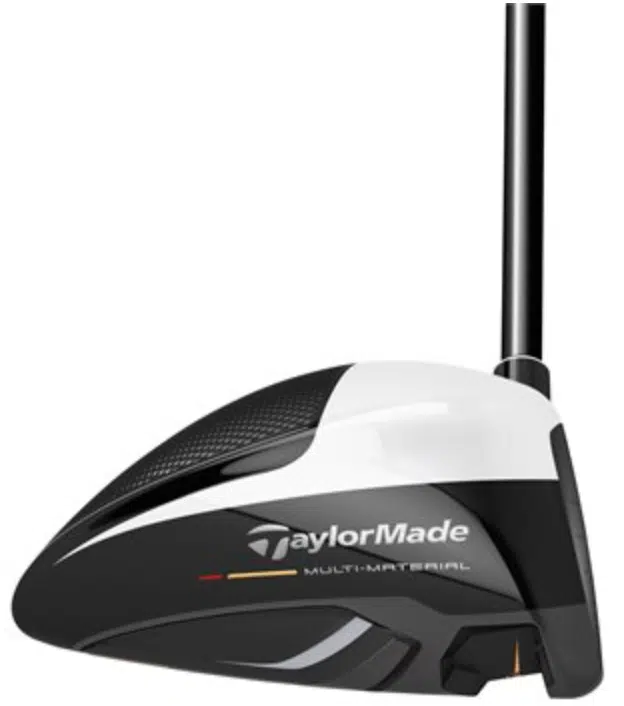 Workability
Lower handicap golfers appreciate the ability to shape their golf ball off the tee for maximum consistency and accuracy. This requires minimal spin and a well-balanced clubhead, which can be found in the TaylorMade M2 driver.
The M2 driver is designed with a low center of gravity and a large sweet spot, providing both distance and workability. This combination allows skilled players to better control their shots and achieve desired ball flight.
You can get a TaylorMade M2 Driver for left-handed and right-handed golfers.
Feel and Acoustics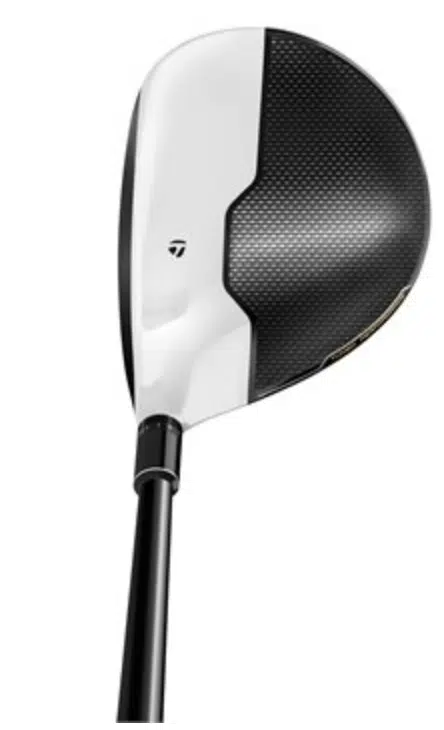 The final aspect to consider is the feel, acoustics, and feedback. Experienced golfers often prefer a driver that provides valuable feedback to help them determine where the clubface made contact with the golf ball.
Feedback comes in two forms: vibrations and acoustics. A well-struck shot will feel solid and produce a satisfying sound. On the other hand, mishits can send vibrations up the shaft and produce a discordant sound, signaling inconsistency in the strike. The TaylorMade M2 driver delivers the right balance of feel and acoustics, making it a popular choice among golfers of various skill levels.
Read more: The TaylorMade M4 and TaylorMade M6 are newer iterations in this line of drivers.
TaylorMade M2 Driver Features & Benefits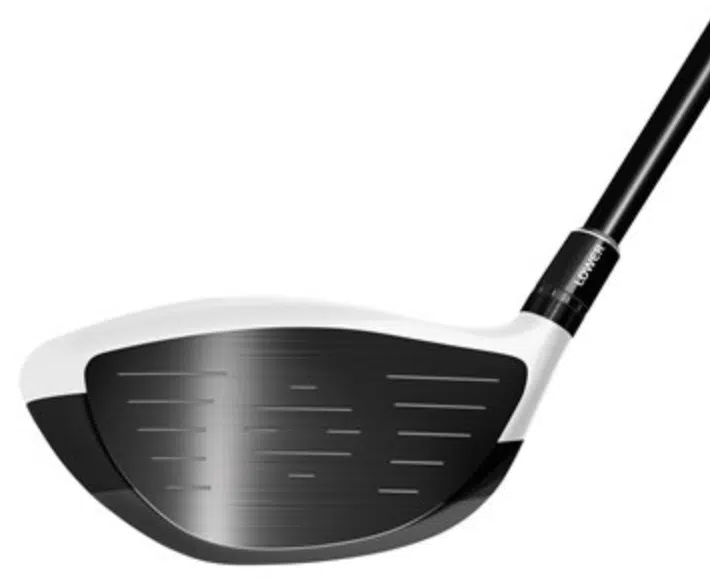 Multi-Material Construction
The M2 driver features a multi-material construction, including a 7-layer carbon composite crown and a lightweight titanium body. This combination results in a low center of gravity and high moment of inertia (MOI), which translates to increased forgiveness and distance.
When you hit this off the tee, you really feel the MOI kicking into action. I found that I was far less prone to slices.
Geocoustic Technology
TaylorMade's Geocoustic technology combines advanced geometry and acoustical engineering to deliver a solid feel and pleasing sound at impact. This contributes to the experience of using the M2 driver. This is a newer feature, TaylorMade drivers have changed year by year.
If you've played golf for any amount of time, you know that sound and feel are linked closely. If you generate a great sound, it gives you feel when it comes to shaping your shots. I enjoyed the swoosh on impact. It is quite loud, but it depends on personal preference.
Speed Pocket
The M2 driver features a speed pocket behind the clubface, which increases ball speed on low forgiveness. Designed with a large sweet spot and advanced aerodynamics, this driver is perfect for less skilled golfers looking to improve their game off the tee.
Being someone who's swing speed isn't the fastest, I liked the extra kick I got off the tee.
TaylorMade M2 Driver Alternatives
Callaway Rogue ST Max Driver
The Callaway Rogue ST Max Driver features Jailbreak Technology, which connects the crown and sole with two titanium bars for increased ball speed and forgiveness. Its Triaxial Carbon Crown reduces weight and redistributes it to the perimeter for enhanced MOI and stability.
Furthermore, the driver's aerodynamic design improves airflow for faster clubhead speeds and greater distance off the tee.
Until recently, the Rogue was the driver of choice for many top PGA pros. TaylorMade has recently experienced friction with some of its biggest stars over their move to LIV golf.
Ping G410 Plus Driver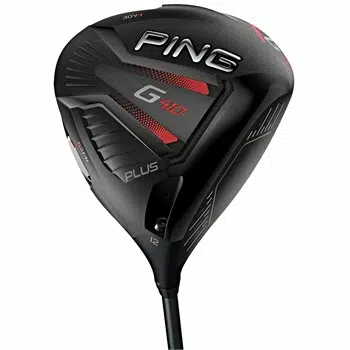 The Ping G410 Plus Driver is designed with a movable weight system that allows golfers to fine-tune their ball flight. Its high MOI design ensures maximum forgiveness, while the ultra-thin crown saves weight and helps to optimize the center of gravity location for higher launch and reduced spin.
The driver's T9S+ forged face enhances flex and ball speed, improving distance and accuracy.
Cobra F9 Speedback Driver
The Cobra F9 Speedback Driver combines aerodynamics and a low center of gravity to maximize clubhead speed, distance, and forgiveness. Its CNC milled face offers precise thickness control, resulting in increased ball speed and better performance on off-center hits.
The driver also features an adjustable weight system and MyFly8 loft technology, allowing golfers to customize their launch and spin conditions for optimal performance.
New M2 Driver Review: FAQs
Is The TaylorMade M2 a Forgiving Driver?
Yes, the TaylorMade M2 driver is known for its forgiveness due to its large sweet spot and forgiving clubface.
Is The TaylorMade M2 Driver Good for Beginners?
Yes, the M2 driver is suitable for beginners as it provides excellent forgiveness and distance, helping new golfers improve their consistency off the tee.
Is The TaylorMade M2 Still a Good Driver?
Although the M2 driver was released in 2016, it remains a popular choice for golfers seeking a forgiving and powerful driver.
What Year Did The TaylorMade M2 Driver Come Out?
The TaylorMade M2 driver release date was in 2016.
Final Thoughts
My experience with the TaylorMade M2 driver has been overwhelmingly positive. Its impressive distance, forgiveness, and overall performance make it an excellent choice for golfers looking to improve their game off the tee.
I highly recommend the TaylorMade M2 driver for beginners and intermediate players seeking a reliable and consistent driver.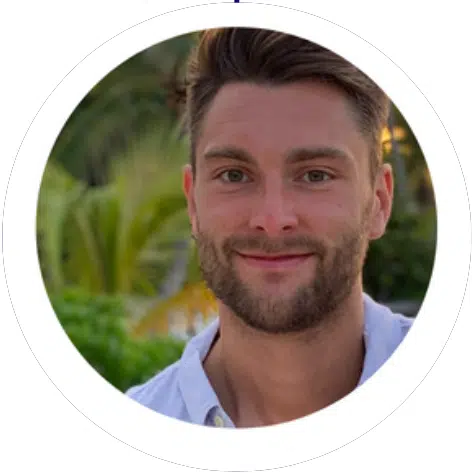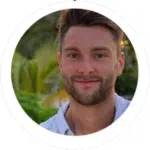 Sam has been playing golf for over 20 years and founded Impact Golfer. As a teenager, he discovered his love for the game using his grandad's clubs, including a wooden driver! As a golf obsessive, Sam plays whenever possible: regularly competing in matchplay with his friends and in tournaments at his local club. Fortunate to have a close friend who is a club pro– he has tested almost every type of equipment on the market (no freebies yet).