TaylorMade is known for their skills in making a great driver. Many of the world's top players make millions by shooting excellent scores with TaylorMade drivers, but how does that help the rest of the golfing populace like you and me?
TaylorMade has been shifting its focus to mid and high-handicap golfers by putting more effort into the design and technology.
But now, some real research is going into these, and the TaylorMade M4 driver benefits from all that hard work. This driver has a lot to like, but it's not right for everyone.
Read on to learn who it's best for, how much it costs, and all the fun technical specs.
Who Will Benefit Most?
Mid-high handicappers will benefit most from the M4 TaylorMade driver. Its features cater to those who struggle with consistently hitting the sweet spot.
With new technology, this face is made to absorb bad shots to keep your tee shots out of trouble.
Those with slower swing speeds could see a vast improvement due to the new TwistFace technology. This allows for more flexibility, so the ball pops off the clubface with greater velocity. Adding more carbon fiber will also assist with adding clubhead speed so you can transfer more energy to the ball, making it go further.
Verdict
While testing the TaylorMade M4, there was a short learning curve as I got used to its size. On paper, it's no bigger by volume than its competitors, but with such a large face, it feels much bigger. After a few swings, that size was an advantage.
Mis-hits were barely noticeable and still flew relatively straight. This driver can help mid-high handicappers keep their ball in play to have more opportunities to hit greens in regulation. Starting a hole with a safe drive is a great way to fast-track your improvement and start lowering your scores.
Pros
Increased forgiveness through TwistFace technology
Hammerhead sweet spot creates more flexibility for added distance
Added 41-gram weight in the rear for a larger sweet spot
Carbon crown reduces weight so you can swing faster
White accent on top helps to align the face
Cons
Sound is very muted
May take some time to get used to the size
TaylorMade M4 Driver Specs
| | | | | | |
| --- | --- | --- | --- | --- | --- |
| Length | Loft | Shaft | Clubhead Material | Grip | Size |
| 45.75" | 8.5, 9.5, 10.5, 12 | Fujikura Atmos Red 5 | Titanium and Carbon Fiber | Golf Pride Dual Feel | 460cc |
In-Depth TaylorMade M4 Driver Review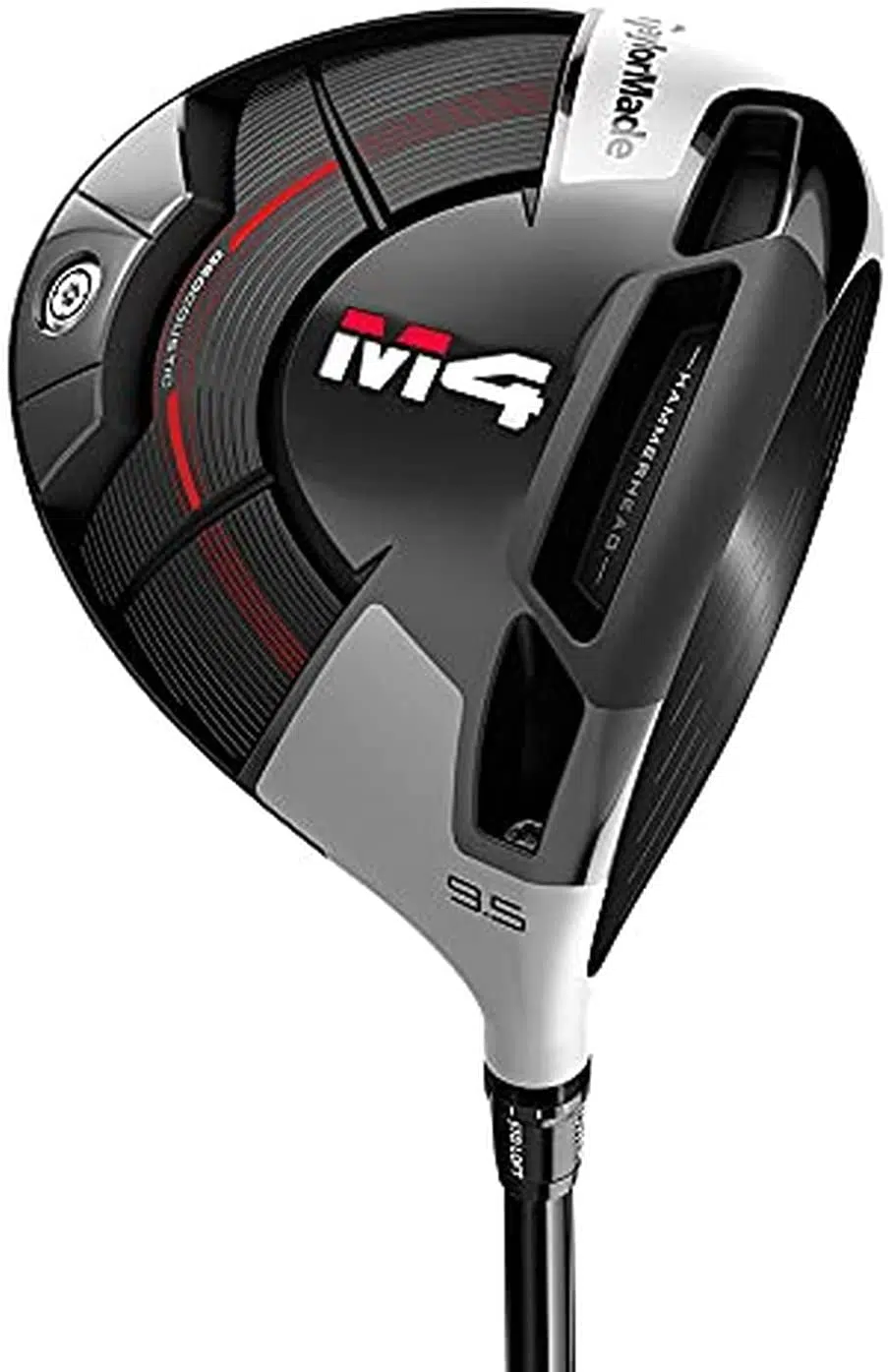 The sole is the most significant breakthrough and changes with the TaylorMade driver M4 from the M3. Using Geocoustic technology, TaylorMade could shave the sole down to its thinnest possible state while still providing a solid structure.
The weight being saved was moved to a much larger tungsten insert. At 41 grams, it's one of the largest in any driver. This provides an optimized center of gravity, improving your launch angle even on mis-hits.
Having the weight low and far back also helps to widen the sweet spot, so your distance doesn't suffer. This, paired with TwistFace technology, is a deadly combination.
A Master Of Forgiveness
We all want forgiveness from the driver but don't want to sacrifice a whole lot of feel. We still want to know where we made contact, which can sometimes be challenging with game-improvement drivers such as this one.
The TwistFace construction helps immensely with that. The curvature of the face and variable thickness points reduce spin but still allow you to get a good response which will help you improve.
The face is also more prominent in the areas most golfers tend to miss. High on the toe and low on the heel usually result in poor drives, but this face adapts for those strikes and keeps your tee shot respectable.
How It Produces Distance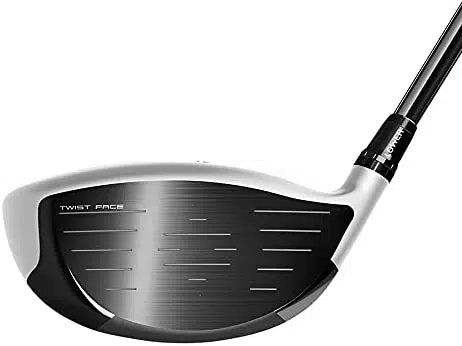 "Safety first," I always say, and now that we know this driver will be generous with off-center hits, let's talk about how it increases distance. Using what they call a "Hammerhead Slot" adds more flexibility to the face, which produces more bounce and launches your ball off the clubface.
The speed slot is also used on other drivers, most notably in Adams drivers that were used in long drive championships and earlier RocketBallz fairway woods by TaylorMade. This technology works well and makes a big difference in creating distance without changing your swing.
The carbon crown also helps you pick up a few mphs on your swing speed. Similar to the sole, they have reduced the weight and made the crown as thin as possible without risking stability. The result is a driver that feels great in your hands because all the weight is exactly where it needs to be.
Look and Appeal
This is where opinions will differ because the look of this driver is considerable. It makes the ball seem small when you address it, hopefully filling you with confidence you can't miss. The face is deeper than the M3, which is why it's so forgiving, but it may take a few swings to get used to the size.
The exposed carbon crown is a massive improvement from the all-white drivers TM was pushing a few years ago. Having the white accent looks clean and crisp and helps you get a square clubface at address.
What's Not To Like?
TaylorMade is usually top of their class regarding drivers and TaylorMade irons, and this is an exceptional product, but there are some concerns.
You won't get it here if you draw confidence from a loud booming sound from a well-struck tee shot. The sound is muted and is more like a persimmon driver sound of yesteryear. It sounds more like a 5-wood and not a large driver with a deep face.
This face design and all that weight in the back make it hard to work the ball as well. This driver may not suit you if you want to be hitting power draws and bending fades. It's meant to reduce spin and protect against off-center hits.
Performance Ratings
| | |
| --- | --- |
| Distance | 90 |
| Forgiveness | 96 |
| Spin Rate | 91 |
| Workability | 75 |
| Sound | 79 |
| Price | 89 |
[Check Price on Amazon & See User Reviews]
M4 vs. M5 vs. M6

The newer M5 and M6 take advantage of an updated TwistFace. TaylorMade manufactures an illegal face at first. They make the face so thin that it doesn't comply with USGA rules regarding driver construction.
Once the driver is assembled, they use two low injection points on the toe and heel to add a special resin to the face. This brings the face to a thickness that is right on the line of being legal and makes it very active, so tee shots explode off it.
The M5 features movable weights similar to the M3 but in a T-track formation instead of the M3's Y-track. This allows you to affect your spin rate and launch angle more. Once you have the most optimal setting for your swing, I advise you to leave it there and not get too involved with changing it all the time. The TaylorMade M4 driver adjustments are minimal, but many people prefer it this way.
The M6 has no movable weights and takes after the M4 with a lot of carbon integrated into the head. This allows for a large tungsten weight in the back, but the M6 has improved TwistFace technology.
| | | | |
| --- | --- | --- | --- |
| | Movable Weight | Injected TwistFace | Rear Tungsten Weight |
| M3 | Yes (Y-Track) | No | No |
| M4 | No | No | Yes |
| M5 | Yes (T-Track) | Yes | No |
| M6 | No | Yes | Yes |
FAQs
Are Taylormade M4 Drivers Good For Beginners?
Yes, TaylorMade M4 Drivers are good for beginners. Their large face helps beginners with their toughest task; making contact. TwistFace technology is a huge help in creating distance and keeping the ball flight straight. Due to the forgiveness of the large face, beginners can enjoy longer and straighter drives more often with an M4 than with other drivers meant for beginners. Check out the TaylorMade M4 driver reviews here.
What Year Is The Taylormade M4 Driver?
The TaylorMade M4 Driver release date was early in the year 2018. Alongside it was also the M3 driver, so consumers had a choice of whether they wanted moveable weights. Both drivers have the new TwistFace tech, but those looking for more customization will prefer the M3 with its Y-track weighting system.
Is The Taylormade M4 A Forgiving Driver?
Yes, the TaylorMade M4 is a forgiving driver. This attribute is credited to the large tungsten weight in the rear that lowers the center of gravity and opens up the sweet spot. Designers could do this because of the weight they saved in the sole with Geocoustic techniques and using carbon for the exoskeleton.
How Does The M4 Compare To The M5 & M6 Drivers?
The M4 has a few differences from the M5 and M6 drivers, but the most glaring is the clubface. M5 and M6 drivers are outfitted with an updated TwistFace technology that makes them as thin as legally possible. TaylorMade injects them with just enough special resin to make them legal by USGA standards but thin enough to increase the distance over the M4.
Conclusion
TaylorMade drivers are hard to dislike, so doing a TaylorMade M4 driver review was a pleasure.
I recommend this to mid-high handicappers who struggle with their tee shots. The deep face, lower center of gravity, and overall feel will help improve any golfer's drives.
Take advantage of this technology because no other company is doing it, nor do they see the success that TaylorMade is seeing, so they must be on to something here!
Alternatives
We can't talk about forgiving drivers and not mention Callaway. Their latest release is a culmination of many technologies they have worked on throughout past drivers, like the Mavrik and the Epic.
The hallmark feature here is the jailbreak technology that supports the face for high forgiveness and longer distance. Two stabilized titanium bars flank both sides of the sweet spot to make it larger. Missing the sweet spot on this driver is almost unnoticeable.
A large tungsten weight at the back lowers the center of gravity to help with a higher launch angle. Getting your drives started on the right path is an issue many high-handicappers deal with. This driver is designed to improve that right out of the box.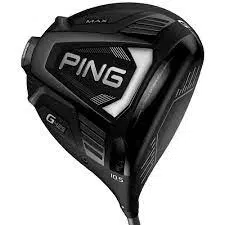 PING is another name in golf that has contributed some very impressive drivers that excel in the forgiveness department. This new release also combines multiple technologies that PING has developed over the years.
The first is the CUP face technology that helps the face become more springy to launch balls off it. By wrapping the face around the front of the clubhead instead of attaching it as most other companies do, they change the properties of the face to be more forgiving.
This driver also has a tungsten weight in the back to improve ball flight, but it's not quite as heavy as the TaylorMade or Callaway versions. However, this one is adjustable, so you can soften your slice or increase your draw based on your natural tendencies.
A big advantage this driver has is the low-profile hosel setup. It's much smaller than other companies use, making a great appearance when you address the ball.
Read our full Ping G425 Max driver review.