High launch and low spin is the answer to maximize your distance off the tee. Conversely, high launch and high spin cause your ball to balloon, then fall down to earth rapidly, losing distance.
What are the best low spin drivers for 2023? Which one fits your game?
Although you will find that many of these drivers perform for faster swinging lower handicappers, I included a few that the average golfer can play. Nonetheless, these golf clubs combat spin, accelerate ball speed, and prompt a mid to high launch for consistency.
Read Next: Compare these drivers with the Best Golf Driver for Distance in our other review.
Top 3 Low Spin Drivers
Best Overall
Most Affordable
Longest
Ping G425 LST
PXG 0811 X Gen 4
Cobra Radspeed

Pros

Exceptionally low spin
Adjustable hosel
CG shifter for draw, fade, or neutral bias

Affordable
Optimal spring at impact
Minimal spin

Explosive ball speed
Super low spin
Forgiving

Cons

Super expensive
Not recommended for high handicappers

Not made for slower swingers
Reduces workability

The low launch and low spin characteristics can cause a loss of carry distance
Conflicting acoustics at impact, which some players may not appreciate.

Price Score
90.1
96.5
89.7
Comfort
93.2
88.1
92.4
Stretchability
94.6
90.2
93.5
Durability
90.1
87.8
88.1
Rating
4.5 Stars
4.5 Stars
4.5 Stars
What To Consider When Purchasing A Low Spin Driver
Budget
Low spin drivers contain innovative technology that minimizes revolution per minute to produce piercing ball flight. As fantastic as the technology is, it does come at a price. Therefore, these drivers often fetch a premium, and you will need robust savings to splurge on one of these.
However, you'll find that I have included two value-for-money options on the below list to suit golfers on a restricted budget.
Loft
Lower spinning big sticks are best suited for faster-swinging golfers who produce sufficient power to get the ball airborne. The restricted spin assistance makes it challenging for slow swingers to consistently launch, leading to a loss of carry and total distance.
If you are a mid to slower swinger and are gung ho on a low spin driver, I suggest selecting the weakest available loft. The higher the loft angle of your clubface, the more spin you produce, and the higher your ball launches.
Remember that you should produce fewer revolutions per minute with a 10.5-degree low spin driver over a standard design with the same loft.
Shaft Flex
Low spin driver shafts are generally stiff and extra stiff flex to minimize spin and face flexibility leading into impact. These stiffer golf shafts work for faster swingers who can send their driver over 105 mph.
Consider a regular flex if you are on the cusp of a fast golf swing, but the stiff lowest spin driver shaft is a challenge to launch.
Ultimately, increased flexibility enhances spin rpm, which helps you launch the ball higher. Conversely, stiff and extra stiff shafts minimize spin to prompt a low-flying golf ball.
Low Spin
You will find driver manufacturers claiming their clubs reduce spin, but the proof is in the pudding. If you have a simulator, take note of your average backspin rpm on tee shots, then visit a Fitment Centre or your local retail outlet.
Hit a few shots with each driver and see if any produce less spin and more distance with your current driver.
The combination of low spin and rapid ball speed leads to maximum distance off the tee. This is the dream of every golfer, amateur or professional. However, remember that minimal spin, a mishit, and slow swing speed will struggle to get your ball in the air.
Distance
Once you combine the ideal flex and loft with low spin and rapid ball speed, you produce optimal distance.
When you are satisfied with the reduced revolutions, look at your carry and total distance. Did the driver in question deliver additional yards off the tee? If so, and you enjoy the look, feel, and overall performance, you may have found yourself a winner.
The Best Low Spin Drivers In 2023
1. Ping G425 LST – Overall Best Driver For Low Spin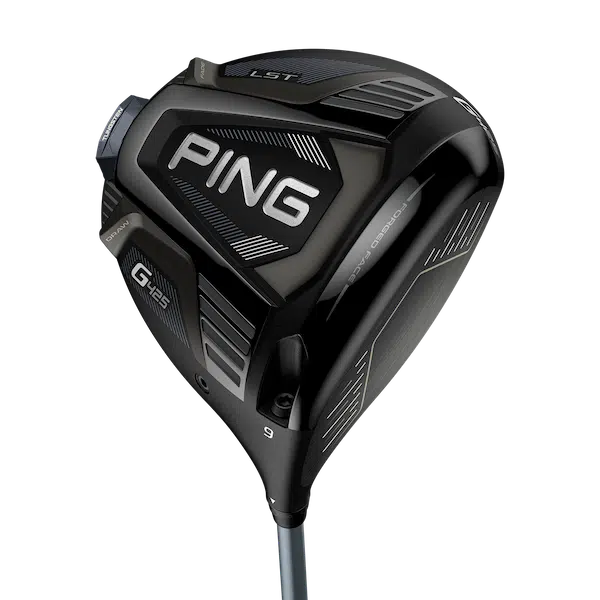 Loft Options
The Ping G425 LST is our best low spin driver this year, thanks to its stability, aerodynamics, and reduced gyration. The manufacturer suggests that the 445 CC pear-shaped clubhead produces 200 rpm less than the Ping G410 LST, which was surprisingly in line with my findings.
On average, I generated 160 rpm less spin with the new model, highlighting the effectiveness of the Low Spin technology. Aside from its exceptional spin qualities, the G425 LST features a 17-gram center of gravity (CG) shifter to set up for a draw, fade, or neutral bias.
In addition, I noticed that the T9S+ forged clubface and speed generator enhances flexibility. This boosts the spring of your clubface leading into impact to maintain ball speed on all strikes
Furthermore, the engineers added crow turbulators to elevate the aerodynamics of the big stick to accelerate your swing speed. Lastly, the Ping G425 LST is equipped with an adjustable hosel to fix your loft 1.5-degree stronger or weaker.
Pros
Exceptionally low spin
Adjustable hosel
CG shifter for draw, fade, or neutral bias
Optimal aerodynamics
Delivers rapid ball pace
Cons
Super expensive
Not recommended for high handicappers
Rating: 4.5
2. PXG 0811 X Gen 4 – Most Affordable Low Spin Driver
Loft Options
PXG continues to show why they deserve a place at the table with industry giants. The 0811 X Gen 4 restricts spin, enhances spring and moment of inertia (MOI), and feels incredible. The accuracy and distance it provided during testing saw it surge to victory as the most affordable low spin driver in 2023.
High-strength Ti412 titanium allows increased spring and face flexibility for rapid ball velocity. This, coupled with low spin, leads to added yards from the tee. The Honeycomb TPE insert impressed me because of its vibration dampening and pleasant acoustics.
Furthermore, the hybrid crown construction of the 0811 X Gen 4 created a tall and deep clubface with low CG. The construction minimizes spin off the face and amplifies MOI to produce straighter shots and an improved fairways in regulation (FIR) record.
PXG opted for Aluminum Vapor (AV) Technology to bolster the stability of the club head at contact. This enables you to maintain ball speed and keep your clubface square to deliver straighter shots.
Finally, the lowest spinning driver head from Parsons Xtreme Golf consists of three weight ports for versatility. The Precision Weighting Technology enables you to shift weight to the back, front, and heel for your preferred launch.
When the weight is back, it amplifies forgiveness, but when it is forward, it boosts distance and limits spin. Lastly, placing weight in the heel sets the club up for a draw bias shape to combat slices.
Pros
Affordable
Optimal spring at impact
Minimal spin
Adjustable weighting technology allows you to set up for your preferred shot.
High MOI
Cons
Reduces workability
Not suited to beginners
Rating: 4.5
3. Cobra Radspeed – Longest Lowest Spinning Driver
Loft Options
Low spin driver heads aim to partner with explosive ball velocity and maximize your distance off the tee box. After testing the best low-spinning drivers, I found the Cobra Radspeed dominated on the distance front.
The key to this driver's success sits in the Radial weighting and CNC Milled clubface. Radial weighting increases the gap between the back and front club head weights, leading to minimal spin, explosive pace, and forgiveness.
When you throw the CNC milled face into the equation, you generate improved ball velocity for exceptional yardage.
Cobra included their T-Bar chassis and Carbon Wrap Crown design to reduce the overall mass of the driver.  The T-Bar chassis sheds 7 grams, which the engineers placed low and forward to restrict spin.
Lastly, the Radspeed contains Cobra's MyFly8 Adjustable hosel, enabling you to strengthen and weaken your loft for your desired launch.
Pros
Explosive ball speed
Super low spin
Forgiving
Adjustable hosel
Stable at impact
Cons
The low launch and low spin characteristics can cause a loss of carry distance
Conflicting acoustics at impact, which some players may not appreciate.
Rating: 4.5
Loft Options
Callaway released the Rogue ST range in February this year, with the ST Triple Diamond shining as the lowest spinner. Adding tungsten weight and a Jailbreak Speed frame amplifies stability to keep your clubface square at impact and maintain ball speed across the clubface.
The biggest difference between the Rogue ST series and previous Callaway drivers is the Tungsten Speed Cartridge. The 20-gram component is inserted low and deep in the clubhead to promote a mid-level launch. Plus, it pairs with a Flash Face SS22 to accelerate velocity on off-center strikes and
I found the Jailbreak Speed Frame was integral to the driver's stability at impact. The AI-designed frame increases torsional and horizontal direction to restrict spin and accelerate ball zip across an expanded zone.
Moreover, the weight in this driver sets it up to produce a neutral to fade bias for improved forgiveness and consistency. Lastly, an adjustable hosel enables you to alter the loft and lie of the clubface to deliver your desired launch.
Pros
Stable
Forgiving
Consistent ball speed
Expanded sweet spot
Adjustable hosel
Cons
Expensive
Not recommended for slower swinging high handicappers
Rating: 4
5. TaylorMade SIM 2 – The Best Low Spin Driver For Accuracy
Loft Options
The SIM 2 was the precursor to the TaylorMade Stealth range, which launched earlier this year. However, despite its age, its forgiving, accurate, and long nature make it worthy of appearing on this list as the most accurate low spinning driver.
Its enhanced MOI and consistent ball speed on mishits produce straight, long shots for an improved FIR record. Thanks to a Speed Injected Twist face, the club combats twisting during your swing to remain square at impact. In addition, the level clubface preserves pace across an enlarged area to generate consistent distance.
I found that the SIM Inertia Generator mastered aerodynamics to encourage rapid swing speed on the way down. Accelerated clubhead speed, combined with a clean strike, results in an optimal coefficient of restitution (COR), accelerated ball zip, and increased yards.
Furthermore, the presence of a Thru-Slot Speed pocket enhances clubface flexibility for faster speed. The flexibility is helpful on strikes low off the clubface, as the added spring beefs-up velocity to produce consistent results on all contact.
Finally, the combination of the SIM Inertia Generator, Speed Injected Twist Face, and Speed Pocket encourages a mid-launch and high forgiveness.
If you struggle with accuracy off the tee, enjoy the assistance of the best drivers for slice shots. Read all about these offset beauties in our detailed guide.
Pros
Prompts accelerated swing speed
Accurate
Enhanced clubface flex
Maintains ball pace on strikes low off the clubface
High MOI
Cons
Expensive
Less forgiveness than the Max range
Rating: 4
Loft Options
The TaylorMade Stealth Plus forms part of the brand's latest line of drivers. Its Thru-Slot Speed Pocket and 60X Carbon Twist Face provide high forgiveness for consistent results off the tee. That is why it finds itself as the most forgiving lowest spin driver in 2023.
The 60x Carbon Twist Face consists of 60 layers of carbon to amplify the acoustics and feel of each shot. I also found that it optimized the friction between face and ball to increase energy transfer at impact. Finally, the copious quantities of carbon tweak the launch and spin of each strike to deliver maximum carry distance.
As we saw with the SIM 2, the engineers employed the Asymmetric Inertia Generator to improve club head aerodynamics. You'll find that it encourages turbo swing speed for a powerful strike. In addition, the weight placed in the club's rear bolsters MOI for a square clubface at contact and a straight shot.
Sticking with familiar technology, TaylorMade added Thru-Slot Speed Pocket to boost the flexibility of the clubface. This enhances spring at impact to send your golf ball straight and long. The Speed Pocket also amplifies forgiveness on low-face strikes to prevent you from losing excess yards.
Lastly, the Stealth Plus contains a sliding weight track that allows you to alter the position of the CG. As a result, you produce your desired shot shape for added control with the big stick.
Pros
Forgiving
Promotes straight shots
Increased Clubface Flexibility
Sliding weight track
Aerodynamic
Cons
Expensive
Not built for slow swingers
Rating: 3.5
7. Cobra LTDX LS – Fastest Lowest Spinning Driver
Loft Options
If you are dissatisfied with your current driver's ball speed, you may appreciate a degree of assistance. Enter the Cobra LTDX LS, the fastest low-spinning driver in 2023. Its Usain Bolt-like speed is made possible by its innovative H.O.T clubface.
The H.O.T layout zeroes in on 15 different zones on the clubface and masters the thickness of each point to deliver explosive zip. As a result of the speedy assistance, you stand a higher chance of producing impressive yardage.
It is almost like Cobra's engineers didn't back their own design, as they implemented PWR-COR technology to further accelerate ball speed. They had no reason to stress, as the H.O.T face is a stroke of genius. However, adding the PWR-COR takes the velocity to heights Jeremy Clarkson would approve of.
Moreover, the LTDX LS features 30% more carbon than other Cobra drivers, which enabled the manufacturer to save mass. But, instead of shedding the weight, they repositioned it low and forward, contrary to their peers.
This setup, combined with the H.O.T face and PWR-COR, leads to low ball spin and consistent explosive pace. Finally, the driver contains Cobra's trademark MyFly8 hosel, which allows you to alter the loft and lie angle of your driver
Pros
Rapid ball speed
Minimal spin
Encourages accelerated swing speed
Adjustable hosel
Promotes optimal distance
Cons
Expensive
Not suitable for high handicappers
Rating: 3.5
8. Titleist TSi4 – Most Aerodynamic Low Launch Low Spin Driver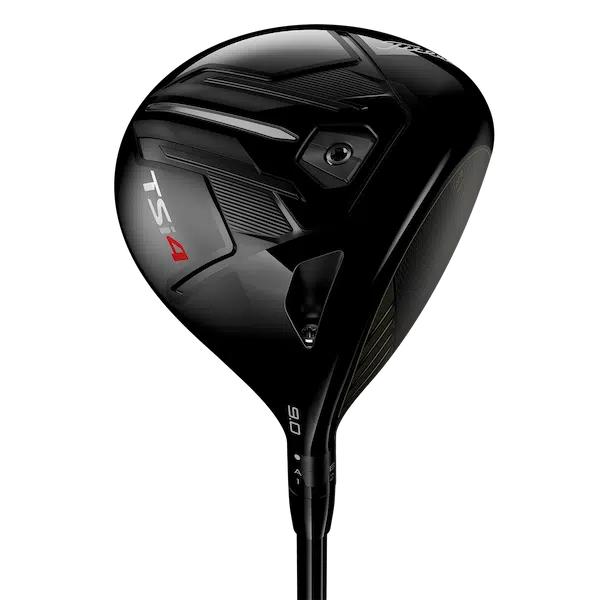 Loft Options
Optimized aerodynamics is essential for producing rapid clubhead speed on the downswing. Engineers tinker with the clubhead design to reduce drag and promote an interrupted downswing. The most aerodynamic low spin driver in 2023 is the Titleist TSi4. Thanks to its ATI 425 Aerospace titanium clubface.
The aerospace titanium thrusts your clubhead towards the ball, generating increased velocity, and building up to impact. The ATI 425 material strengthened the clubface to provide stability and sensational pace.
Contrary to most manufacturers, Titleist set the CG low and forward in the clubhead. I found this to offer a suitable combination of low spin and high launch for consistent carry distance.
Furthermore, the multi-dimensional stability of the TSi4 improves MOI and promotes rapid ball speed across the clubface. Therefore, it prompts straight, long shots for impressive yardage and accuracy.
Lastly, Titleist offers superb flexibility with this driver because of its 16 loft and lie settings, enabling you to promote your desired ball flight.
Pros
High launching
Low spin
Super feel and acoustics
Rapid ball speed
Adjustable hosel with 16 loft and lie settings.
Cons
Super expensive
It does not offer the forgiveness of past TSi drivers
Rating: 3
FAQ
What Is The Most Forgiving Low Spin Driver?
The most forgiving low spin driver in 2023 is the TaylorMade Stealth Plus. The sliding weight track enables you to adjust the CG position for greater consistency. In addition, a Thru Slot Speed pocket maintains ball speed on off-center strikes.
In addition, the 60X Carbon Twist Face enhances friction for superior energy transfer resulting in optimal launch, spin, and distance.
Is Low Spin Better For Driver?
Yes, low spin and explosive ball speed produce maximum distance. However, slower swinging golfers may prefer a medium spinning driver because it increases your chances of getting your golf ball in the air.
It is challenging to get your ball airborne when you produce insufficient speed and spin with a low spin driver. This causes you to sacrifice carry and total distance.
What Is The Ideal Spin Rate For A Driver?
The ideal spin rate depends on your swing speed, loft, and flex. For example, golfers with an average swing speed (84 – 96 mph) swinging a 10.5-degree loft with regular flex perform best with 2400 to 2700 rpm of spin. Conversely, slower swingers (72 – 83 mph) should aim for 2600 to 2900 rpm.
Naturally, these are averages, and your results may differ. If you feel like you are leaving yards on the table, it is time to work on lowering your spin rate.
Conclusion
My assignment was simple: find the best low spin drivers in 2023. After testing numerous products, I am satisfied that the above options are the top 8. As you noticed, low spinning drivers often fetch a premium and carry stiff flex shafts, to minimize revolutions per minute.
In addition, most low spin drivers contain less loft than their peers to cater to faster swingers. Before I move on to my next assignment, I will leave you with my three best low spin drivers. I found the PXG 0811 X Gen 4 to be a super performer at a reasonable price, making it ideal for those on a budget.
In addition, the Cobra Radspeed claimed the prize for the longest driver, thanks to its Radial weighting and CNC milled face. Finally, the Ping G425 LST surfaces as my best overall low spinner. It is engineered to reduce spin and maximize distance, but you better possess the budget to acquire this work of art.
Find more drivers here: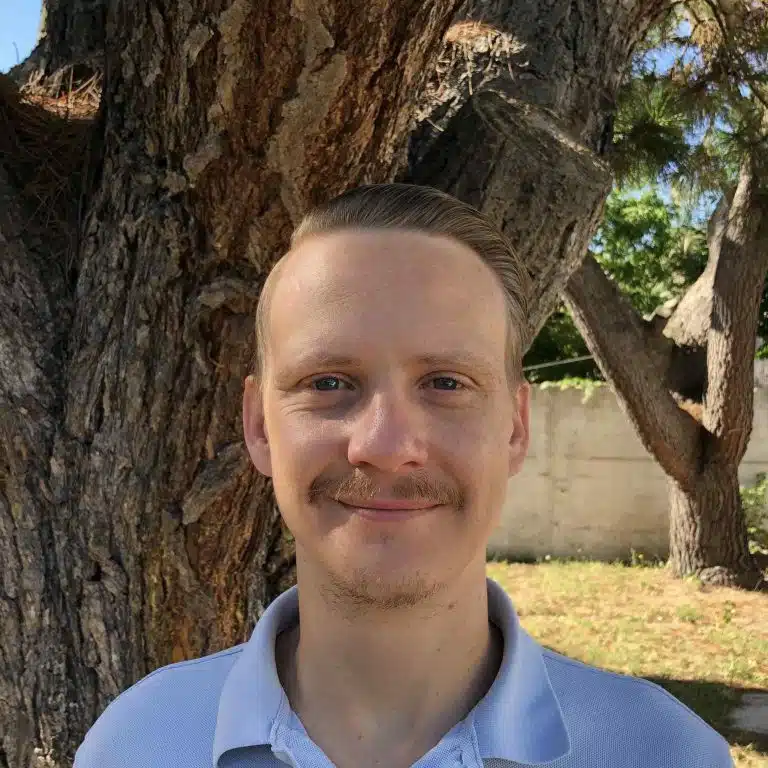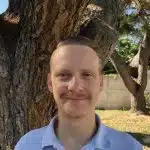 Matt is a seasoned golf equipment writer and sports fanatic. He holds a Postgraduate in Sports Marketing and has played golf for over 28 years.