Drivers are the most difficult club in the bag to execute to their full potential. That is due to the length of the shaft, strong lofts, and swing speed. But by choosing the right driver for your swing style, you will have a much easier time using this club properly.
This post unveils our picks for the 6 best golf drivers for 2022.
at a glance: Our Top 6 Picks for Best Drivers
In recent years, several brands have unveiled ground-breaking innovation that pushes their drivers to the legal limits of ball speed, forgiveness, and COR limits, which could improve your game.
But enough with the technical side — let's take a look at the drivers that can help you increase distance and improve accuracy off the tee. Read on for our 2022 golf driver reviews.
At A Glance: Our Best Overall Top Rated Golf Drivers
Best Overall Driver
The Longest Driver
The Most Forgiving Driver
TaylorMade Stealth
Titleist Tsi4
Callaway Rogue ST Max
Pros

Highly forgiving
Intuitive adjustability
Impressive ball speeds and distance

Easy low-spin launch
Extremely workable
Satisfying feel and sound

Fast Track Technology for an easy launch
Quick Switch Adaptor for effortless adjustability
Explosive ball speed
Promotes optimal carry distance

Cons

Relatively expensive
Takes a little getting used to

Has a Higher Price Tag than the average driver
Custom fitting is advised

Some find alignment challenging
Slower swinging golfers may prefer a higher launching driver.

Carry Distance Score
93.3
94.2
88.3
Total Distance Score
92.8
94.0
86.2
Spin Score
89.3
88.6
82.8
Rating
4.8 Stars
4.6 Stars
4.4 Stars
Things To Keep in Mind When Buying A Top Driver
There are many categories for comparing equipment. Our focus is to equip mid to high handicappers with the knowledge to acquire the best driver for your game.
Even though the best way to identify the correct equipment for your game is to visit a professional fitter, that is not always possible. That is why we are coaching you through the process of acquiring a new driver.
Skill Level
Your skill level will impact the final decision when purchasing equipment. Although the advertisers want you to believe that the newest driver would increase your distance advantage, this is not always the case.
Purchase the equipment that will suit your game and budget, rather than spending vast amounts on equipment that will not add value. It is recommended to arrange a fitting with a professional to achieve better results.
This review is based on intermediate players (mid to high handicappers). Please find a brief description of the categories for the reader to decide whether they fall into this category.
Beginners
The players in this group require as much assistance as possible. This usually means less equipment and basic fittings until a constant swing is established.
Our tip is to purchase the most forgiving clubs on the market. To learn more about the big sticks suited to this category, you can read our article on the best drivers for high handicappers.
Intermediate
Most players fall into this category and are mid-handicappers, who demand a driver that delivers distance and forgiveness.
The clubs chosen should provide forgiveness, because up to 90 percent of strikes are out of the heel or toe.
Advanced
Even in this category, players (including some professional players) still use forgiving equipment.
Head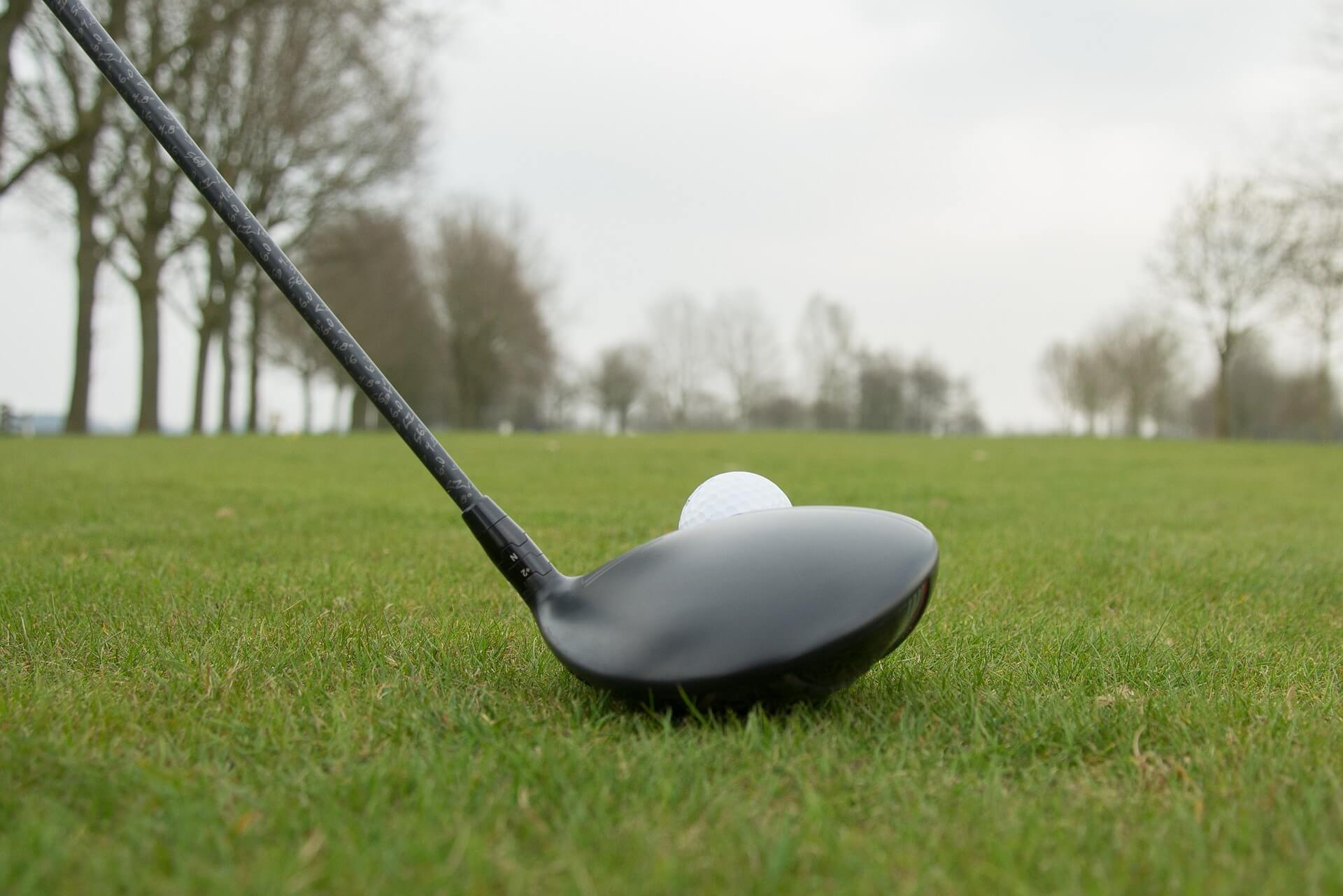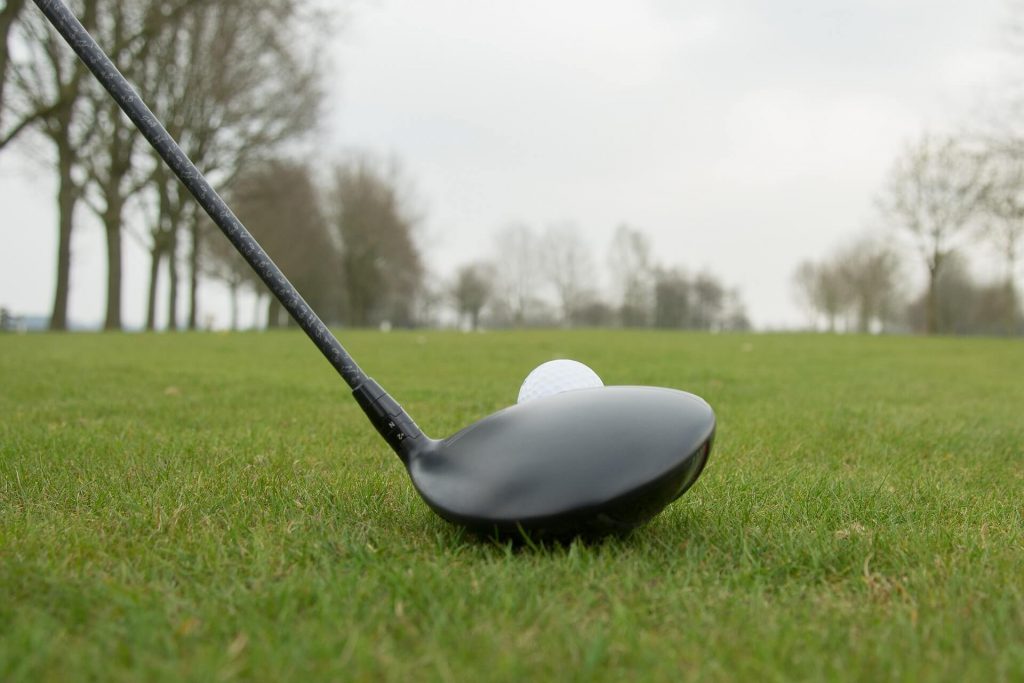 Most heads released conform to the maximum of 460cc. It is advisable to purchase a driver with the maximum size as very few players benefit from smaller-sized heads.
Loft
The loft of your driver should correlate with your average clubhead speed, which is listed below. Players with slower swing speeds are typically best suited to weaker lofted drivers and vice versa.
| Clubhead Speed | Loft |
| --- | --- |
| < 85 | 20 – 14 Degrees |
| 85 – 94 | 13 – 12 Degrees |
| 95 – 104 | 11 – 10 Degrees |
| 105 – 115 | 9 – 7 Degrees |
| 130+ | 7 – 4 Degrees |
Adjustability
The adjustability of the driver will play a significant role depending on the skill and the personal preferences of the player.
Some players prefer to tinker with the setup regularly, whereas others are more inclined to take standard options and concentrate more on the workability of the ball.
It is important to note that adjustability will add weight to the driver and increase the cost. Not everyone needs adjustability.
If you do select a club with the adjustability, take the time to understand how it works to help and not hinder your game.
Shaft
Flex
Although there are many factors that play a role in the shaft, flex is probably the most important. Use the table below as a guideline.
| Swing Speed | Ball Speed | Flex |
| --- | --- | --- |
| 53 – 62 | < 100 | L – Ladies |
| 63 – 76 | 100 – 110 | A – Seniors / Amateur |
| 77 – 92 | 110 – 139 | R – Regular |
| 93 – 107 | 140 – 160 | S – Stiff |
| 108+ | 160+ | X – Tour Xtra Stiff |
Weight
The lighter the shaft, the faster you can swing it. Lighter shafts are a bit whippier than heavier shafts.
Length
The length of the shaft plays a role in the consistency of the shot and strike. Have the shaft fitted for length, and you will continue to reap the benefits.
The Best Drivers for 2022 Reviewed
1. TaylorMade Stealth – Best Overall
Specs:
Lofts: 9°, 10.5°, 12°
Shafts: Fujikura Ventus Red, Alida Ascent Red, Graphite Design Tour AD IZ 6, Mitsubishi Diamana ZF 60
Left Handed Option: In 9°, 10.5° lofts only
Pros:
Highly forgiving
Intuitive adjustability
Impressive ball speeds and distance
Cons:
Relatively expensive
Takes a little getting used to
Rating: 4.8
The Stealth is an all-round offering that is one of the easiest drivers to launch and promotes straighter ball flight. As a result, it earns our nomination for the most forgiving and fast driver on the market and probably the best new driver in 2022.

The combination of soft looks, stable head, great sound, speed, and forgiveness will suit the majority of mid to high-handicap golfers.
TaylorMade introduces new technology named '60x Twist Carbon Face' in the new Stealth driver pushing the boundaries at the edge of the Coefficient of restitution (COR) yet staying within the legal limits of speed regulations.
With the technological improvements, the player still experiences more forgiveness than in previous models.
More ball speed is generated by a larger sweet spot resulting from the screws in the clubface.
The Stealth player would likely:
Require maximum forgiveness
Have limited to no need for adjustability
Be able to work the ball
Not be overly concerned with spin
The Stealth has a sleeker aerodynamic shape than its predecessors.
With the weight savings, engineers could create a sleek, aerodynamic shape inclusive of the new 'inertia generator.'
The inertia generator houses the additional discretionary weight extremely low and back for maximum forgiveness while lowering the CG compared to previous TaylorMade driver models. Plus, the Stealth line has a lower and deeper weight in the sole, thanks to a carbon sole and face.
There are four key features to the design of Speed Injected Twist Face that allow TaylorMade to maximize ball speed:
Ultra-thin Carbon face with redesigned Inverted Cone Technology (ICT)
Reengineered, more-flexible weight slot
Internal support foam with variable amounts of injected resin
A proprietary algorithm to tune each head is inspected, measured, and then tuned for maximum speed and to ensure conformity.
2. Titleist Tsi4 – Most Accurate and Long (Low Handicapper's Choice)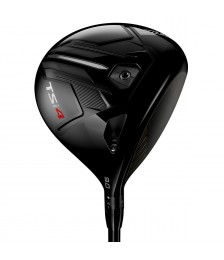 Specs:
Lofts: 8°, 9°, 10°
Shafts: Kuro Kage Black DC 5G SFW, Tensei AV Blue RAW SFW, HZRDUS Smoke Black RDX, Tensei AV White Raw, Tour AD DI, Tour AD IZ, Tour AD XC
Left Handed Option: In 9° loft only
Pros:
Improvement in looks and feel
More Speed and Distance
Deeper, forward-facing center of gravity. Increased stability and direction
Cons:
Has a Higher Price Tag than the average driver
Custom fitting is advised
Rating: 4.6
The Titleist TSi4 face is crafted using titanium alloy (ATI 425). The ATI 425 is an alloy originally developed for NASA's Phoenix Mars Lander and is also used to produce military armor. Its construction equips it with superior aerodynamic qualities designed to increase your clubhead speed on the downswing.
Furthermore, the unique titanium alloy face is lighter, much stronger, and more durable while also providing more elasticity. Thus providing more ball speed across the face and more forgiveness on shots that are hit either high or low on the clubface. The TSi4 driver offers an improved powerful, and appealing sound through impact.
The TSi4 has an Aeronamically designed 460cc head with up to a 15% reduction in drag. The TSi4 head is smaller and more pear-shaped, with a more rounded toe than the previous TS3 head. The improved shape increases clubhead speed and reduces spin; thus, the ball moves faster through the air achieving greater distances.
The slightly deeper and lower center of gravity offers increased stability to shots irrespective of where the ball strikes the head. The 5-setting SureFit CG adjustable weight track in the rear of the head accommodates five positions for the eight-gram weight: two on the heelside, two on the toe side, and a neutral setting.
These settings indicate that heel-ward settings are draw settings, and toe-ward settings are fade settings. The Director of Metalwood development for Titleist Stephanie Luttrel explains that the center of gravity location can also be called "a speed-fitting tool."
If a player tends to always miss towards the toe, aligning the center of gravity towards the toe can help to increase their speed potential.
The TSi4 also has a 16-way hosel to enable you to adjust the loft and lie to fit what is most comfortable for you. The TSi4 driver (8, 9, 10 degrees) is offered in several standard shaft options. The Mitsubishi Kuro Kage Black Dual-Core 5G. Mitsubishi Tensei AV RAW Blue, HZRDUS Smoke Black RDX, and Mitsubishi AV RAW White.
The TSi4 features considerable improvements to the TS3 model that it has replaced. It delivers increased clubhead speed with the resulting extra distance attained. The unique titanium face and the center of gravity adjustability and hosel assist players from high to low handicapped to hit longer and straighter with more forgiveness. This makes these some of the best golf club drivers for such players.
3. Callaway Rogue ST Max – The Most Forgiving Distance Driver
Specs:
Lofts: 9°, 10.5°, 12°
Shafts: Mitsubishi Chemical Tensei AV Blue, Project X Cypher Black 50, Fujikura Ventus Blue
Left Handed Option: Yes, all lofts
Pros:
Fast Track Technology for an easy launch
Quick Switch Adaptor for effortless adjustability
Explosive ball speed
Promotes optimal carry distance
Cons:
Some find alignment challenging
Slower swinging golfers may prefer a higher launching driver.
Rating: 4.4
The Rogue St Max is the reimagining of the discontinued Rogue clubs from 2018. Both the irons and drivers from this line were extremely popular, and many golfers were let down when they were discontinued. They have always been known to provide stability and distance. With the newest rendition, the Rogue ST Max, Callway has built their most forgiving and furthest launch driver ever.
The A.I.-designed Jailbreak Speed Frame prevents unwanted torsion and therefore keeps your drives straight despite last-second wrist twists. This is the best driver golf club if that's a particular problem in your swing.
The low center of gravity provided by the titanium crown and sole allows for a very lightweight club that promotes higher swing speed, and greater launch.
As this is a low spin driver, it suits those with a lower handicap. However, it is still super forgiving for a low spin driver and is well worth considering if you want those extra yards off the tee, even as a low handicap player.
These drivers also come in a ladies flex shaft, making them not only among the best men's drivers but one of the best drivers for women too.
Those who feel that the Rogue ST Max does not match their game can view more options in our best golf drivers for distance post.
4. Callaway Epic Speed – Quality Mid Budget Option
Specs:
Lofts: 9°, 10.5°, 12°
Shafts: Project X Cypher 40 Graphite, Project X Hzrdus Smoke IM10 50 Graphite, Project X Hzrdus Smoke IM10 60 Graphite
Left Handed Option: Yes, all lofts
Pros:
Flash Face Technology produces less spin
High MOI thanks to Flash Face Technology
Jailbreak Technology generates faster ball speeds and distance
Highly forgiving
Adjustable Perimeter Weighting allows for control and versatility
Cons:
Some find the crown design distracting
The sound is not to all golfers' liking
Rating: 4.1
Climbing its way to the fourth spot on our list for the best golf driver in 2022 is the Callaway Epic Flash. The reason for that is its explosive ball speed, forgiveness, and optimal flight.
Its original jailbreak technology, combined with an AI-designed face, produces thousands of virtual prototypes. This resulted in accelerated ball speed across an expanded area of the face.
Furthermore, the stable head accommodates off-center hits without major loss of direction and distance.
New Flash Face is a result of the employment of AI technology to maximize ball speed across the clubface.
The AI-designed Flash Face Technology helped Callaway's engineers simulate 15000 iterations. This enabled them to identify the correct thickness across the face to ensure a trampoline effect that sticks within the confines of USGA laws.
The new technology reduced the face thickness from 5/1000 to 2/1000 inches by forging the inside and then milling the front.
The improvements have been proven, and most players have seen speed gains of up to 10 MPH while still conforming to regulations.
The increase in ball speed necessitates a stronger face. Epic Flash Face is tempered for strength before being welded onto the head to create the 595C Super Aged Forged Titanium clubhead.
In addition, the club retains the original jailbreak technology from the Epic range into the new Flash Face design.
Shafts come standard with a Golf Pride Align grip helping alignment through a raised ridge on the back to help with hand alignment.
5. Cobra LTDx – The Best Adjustable Driver
Specs:
Lofts: 9°, 10.5°, 12°
Shafts: Project X HZRDUS Smoke iM10, Project X HZRDUS RDX Blue
Left Handed Option: Yes, all lofts
Pros:
Aerodynamic head
Low deep CG
Good speed and distance
CNC milling allows for consistency across the face
Good adjustability options
Cons:
Some golfers do not appreciate the feedback and muted sound
Graphics are distracting to some
Rating: 4
Supercars inspired Cobra's LTDx Driver aero package that Cobra dubbed "aeroficiency". The engineering of this driver stands out, which is why it is our pick for the best adjustable driver.
The ground-breaking combination of low CG and an aerodynamic head is the first of its kind. Resulting in more distance from faster clubhead speed and reduced spin.
Aerodynamic enhancements and enhanced rigidity of the carbon crown were achieved through the strategically placed PWR Ridges that increase speed and distance.
A reduction in drag is achieved by using lightweight polymer crown trips and titanium sole trips positioned relative to the airflow direction.
The more triangular shape compared to other top drivers on the market helps slide the club through the air. The high weight placement on the clubhead causes a loss in distance due to increased spin.
By raising the perimeter skirt and rounding the leading edges to increase speed and stability through drag reduction, Cobra created what they call an "Aeroficient" driver.
The main color on the 2019 range is a yellow and black color scheme with a secondary option called Avalanche color of snow, which is not quite pure white.
The sound and feel of the LTDx driver were also better, and combined with a good selection of quality shafts, you get a club that feels very poised and stable.
Increased ball speed is achieved through the aerodynamic crown and restyled sole.
6. Cleveland Launcher XL – Easiest Launch
Specs:
Lofts: 9°, 10.5°, 12°
Shafts: Project X Cypher 50
Left Handed Option: Yes, all lofts
Pros:
Turbocharged cup-face
HiBore Crown lowers the center of gravity
Forgiving
Ultralight hosel
Reasonably priced
Cons:
A loud high, pitched sound on impact will not appeal to everyone
Hosel is not adjustable
Rating: 4
The Cleveland Golf Launcher XL Driver is designed to produce a high launch and straight ball flight, for consistent distance and accuracy. That is why it tops our list as the most forgiving driver.
The average golfer is not looking to shape the ball but merely wants to strike the ball from the tee as far and as straight as possible. There is now also a Draw option for those golfers who need more help correcting the slice.
A Turbocharged Cup Face with a unique variable thickness pattern that stretches around the crown and sole provides extra flexibility over a larger impact area. This will increase the speed and distance. The Hi Core Crown design means the head is more rigid, and that causes the face to rebound more when the ball is struck high up on the clubface.
Instead of having all the additional weight incurred from adjustable hosels, moveable weights, and other additions now found on most drivers these days. The reduced weight of about 35 grams is transferred to a large weight placed low and deep against the back of the head, creating a good loft for a higher launch at impact.
The center of gravity is further reduced due to the Hi Core Crown design that has a prominent step down from the leading edge to a crown that angles down to the back, creating a center of gravity that is 4.4 mm deeper and 2.2mm lower than the previous model.
The ultralight hosel has been designed to distribute the weight low and deep for a higher launch and more forgiveness. The MIYAZAKI C has a counterbalanced shaft design that is specifically designed for the Launcher Turbo driver. The center of gravity is relocated higher toward the grip enabling additional head mass for improved MOI or resistance to twisting on impact.
The Cleveland Golf Launcher Turbo Driver is a simple and reasonably priced driver that is designed for the average club golfer. It will deliver consistent clubhead speed, accuracy, and distance without sacrificing forgiveness.
However, if you want to see other forgiving drivers, we wrote a whole article about it!
How We Tested
First, we researched what we believed to be the 15 best drivers on the market today. Then we took three of our team that have a range of handicaps to our local virtual golf center and hot it out with each of the clubs. We narrowed our list down to the top 6 based on the stats achieved by each golfer and continued to test with those until we picked our top 6.
What We Learned From Testing the Best Golf Drivers
The Modern Golfer Likes Sleek and Simple Designs
Most of the best drivers on the market aren't as flashy in terms of colors and extra patterns compared to their predecessors. Now, a matte black finish is what screams "premium driver."
Manufacturers are Building for Bias
Our top three picks in our list are all available in variations that support either a draw or fade bias. Even the options that aren't built for this in the first place have adjustability that allows users to account for their bias. This shows that your average weekend golfer that doesn't have much time to optimize their swing can still have a successful round.
Speed and Distance are Becoming More Important
While distance has always been at the forefront of golfer's minds when they think about a "better driver," the big focus for most drivers has been on providing forgiveness, so golfers are more likely to hit their best. In the past, having a high spin driver is the best way to achieve this. But, many of the newer drivers focus on a low spin design to provide more distance. This shows that the other tech behind providing forgiveness is improving, and we can only expect longer and straighter drivers as the years' progress.
Best Golf Drivers 2022 FAQs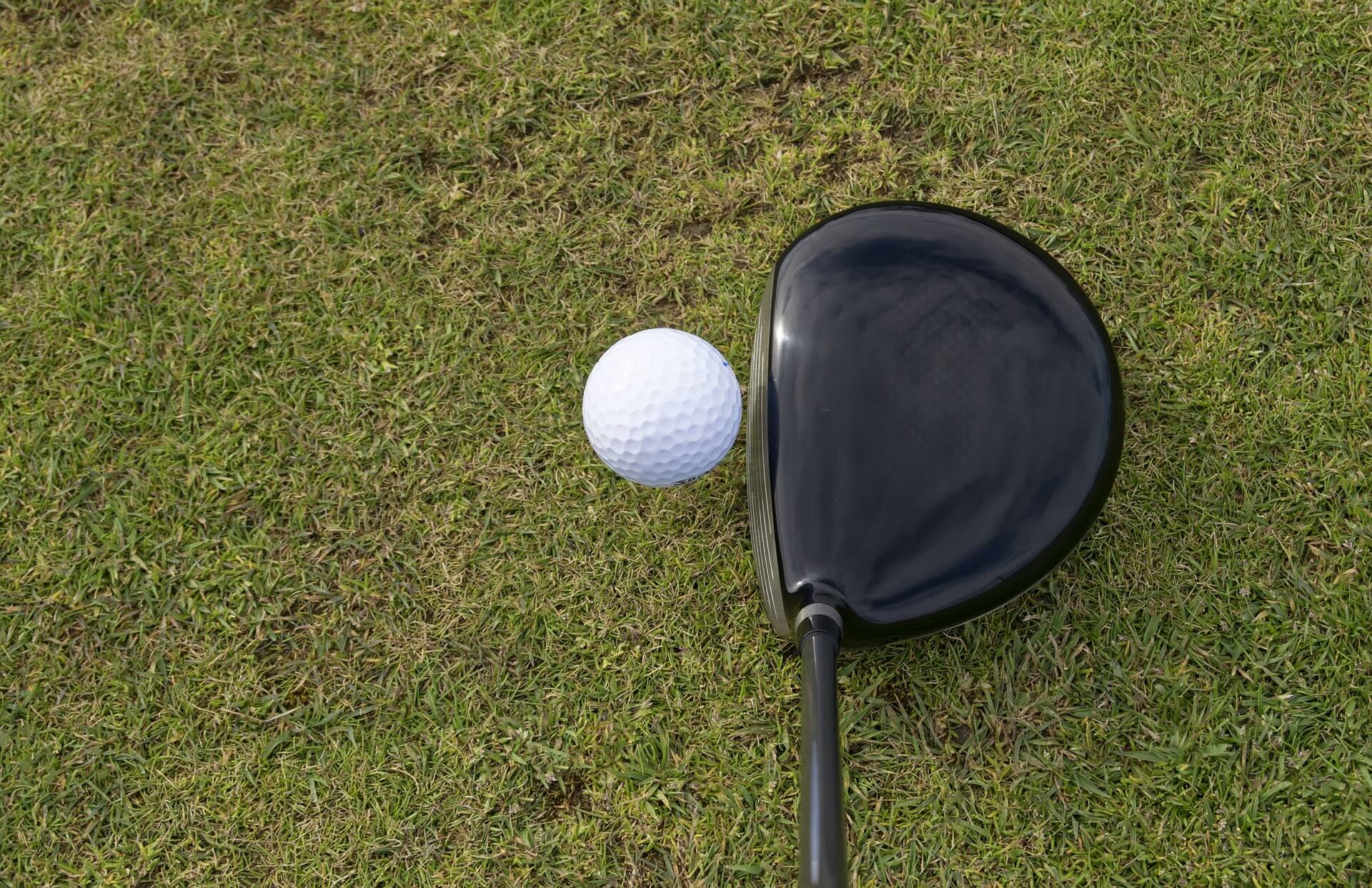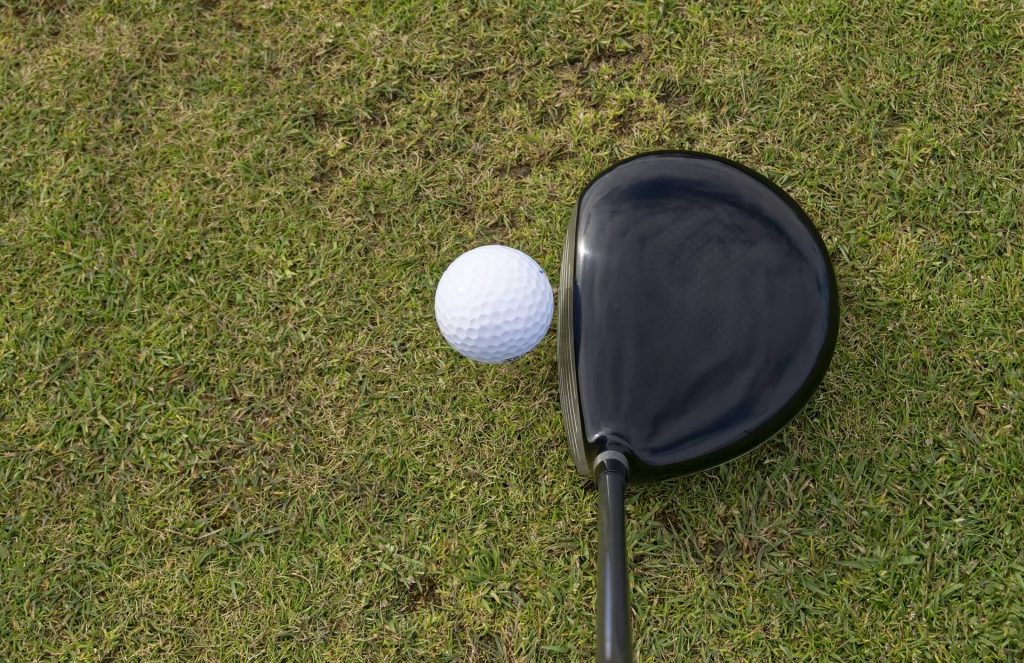 How Much Forgiveness Should I Expect From A New Driver?
Consistency is crucial to your ability to lower your handicap and improve your scores. Knowing your weaknesses will aid you in selecting the correct driver.
Consistent misses in direction can be rectified by purchasing an adjustable driver that will enable you to fine-tune the weighting of the driver. This will correct your predominant miss and create a draw or fade bias.
Inconsistent misses, however, lead to weak drives lacking in distance and loss of direction on off-center strikes. This will require a driver that reduces the amount of backspin and sidespin.
A reduction in sidespin will keep your golf ball closer to the middle of the fairway and fewer drives in the rough. Contact with the heel of the clubface results in weak slicing ball flight. Conversely, strikes off the toe of the clubface lead to a draw or hook.
Another area where golfers often struggle is making contact too high or too low on the clubface. The sweet spot of the driver clubface is not exactly in the middle, but slightly to the right and the upper end of the middle.
If you contact low on the clubface, often referred to as a thin shot, you will lose distance but still fly straight. High contact is the preferred miss as it reduces spin, leading to more distance. A word of caution, though, if you make contact too high, it will leave unsightly marks on the crown for everyone to see that you have shot some pop-ups.
To mitigate the miss-hits, manufacturers continue to improve drivers to produce a clubface that reduces the impact of your mistakes. The most forgiving drivers will minimize the loss of distance and direction by providing a larger sweet spot to counter the impact of off-center hits.
What Is the Number 1 Driver in Golf? / What is the Best Golf Driver?
The answer to that question is subjective. However, the current Golf Span favorite is the TaylorMade Stealth. It offers enough forgiveness to suit high handicappers but also enough distance and control to make it a perfect match for low handicappers too. It is likely the most versatile driver ever made.
Which Golf Brand Makes the Best Drivers?
TaylorMade, Titleist, and Callaway are the biggest names in the business for a reason. They're at the top of their game when it comes to golf club innovation. Any of these brands could be considered the best at building drivers.
Which Driver Is Most Forgiving?
Our testing proves that the Callaway Rogue ST Max was the most forgiving driver currently on the market.
Which Shaft Flex Should I Choose?
The flex of a shaft can be defined as the ability to bend during the golf swing.
The strength and swing speed exerts pressure on the driver shaft, affecting the optimal distance and direction of the golf ball.
Flex is very important. But there is no industry rating standard adding some complexity in selecting the correct flex.
Selecting the most suitable shaft for your swing speed can improve your carry distance by up to 20%. Lighter shafts with less flex produce a higher draw-biased ball flight, while heavier stiff shafts produce a lower ball flight that tends to shape the ball to the right.
Fast swing speeds will necessitate a more rigid shaft, median swing speeds will favor a regular shaft, and low flex in the shaft will produce better quality shots and provide more control for slower swing speeds or seniors.
Other than weight and flex, other factors play a role in the efficiency of a shaft.
The twisting movement of the shaft is measured in degrees and is called torque. Increased shaft twist leads to a higher rating and a softer feel. The higher the torque, the higher the ball trajectory will be.
Kick-point or flex-point is measured when the shaft bends and impacts the ball trajectory. A high kick-point is preferred for a low shot trajectory, while a high shot trajectory requires a low kick-point.
What Head Size Is Right For Me?
Most golfers wonder, can a smaller-sized driver perform as well or better than a larger one? The resounding answer is that a bigger clubhead on a driver is better.
Due to the demand for larger clubheads from the market, manufacturers usually provide the maximum size allowed.
The larger clubhead enables the manufacturers to offer a higher Moment of Inertia (MoI), leading to better performance on off-center strikes.
It is possible to produce the same amount of spring capability, or Coefficient of Restitution (CoR), on a smaller clubface that still achieves the limit set by the governing bodies.
Most drivers available measure between 440 and 460c. Golfers who prefer to shape their drives prefer the 440cc drivers, while 460cc heads generally offer more forgiveness.
What Is The Best Material?
In the early days of golf, drivers were made from wood, and later steel was used. With technological advancements, manufacturers have discovered that they can produce larger heads with more forgiveness using titanium.
Most of today's drivers are manufactured using titanium, carbon composite heads, or a bit of both.
Titanium is commonly used for its strong, long-lasting, and lightweight properties. This enables manufacturers to maximize the clubhead size without adding weight, thus creating a faster and longer drive with a reduced margin for error.
Using lightweight material enables manufacturers to alter the weighting or Center of Gravity (CoG), and a titanium face produces optimal ball speeds. Manufacturers use heavier materials such as tungsten to increase a club's perimeter weighting for a higher MOI.
How Does Shaft Length Affect A Driver?
The legal limit set by the governing bodies for a golfing driver shaft is 48 inches, but most drivers are between 43 and 46 inches.
The reason that manufacturers do not push the envelope on this specific limit is based on physics. A longer shaft can create more speed, but you must sacrifice some control and shot dispersion.
Studies have proven that shafts between 43 inches and 46 inches provide the optimal combination of speed and control.
Should I Use Weights In The Clubhead?
Golfers have added weights to their clubs for many years to achieve their preferred ball flight.
The additional weight can alter the CoG and MoI properties of the club. Adding weight to the club's heel will create a draw bias, while the extra weight on the toe side of the club will lead to a more fade bias.
To launch the ball higher, you must add weight to the back of the driver sole.
Manufacturers have used weight to optimize the ball flight by adding sliding weights or plugs between 1 and 20 grams on the club's sole.
Top-of-the-range drivers will enable you to adjust the weight between the heel and the toe of the club, and the front and back of the clubhead.
Final Thoughts On The Best Golf Drivers
There are ample golfing driver options on the market designed to help every golfer hit longer and straighter. However, there is no one-size-fits-all approach, and you must acquire the correct tools to optimize your long game.
We have presented the best golf drivers for 2022, adding something for everyone and a golf drivers rating for each.
The TaylorMade Stealth stands out as our top pick for the best golf driver of the year. This club's technology and design help it deliver forgiveness, accuracy, and distance in one. It is a pleasure to drive and will help many golfers perform better off the tee.
Nick Lomas is the founder of GolfSpan, an avid golfer, not quite a pro but has over 15-years of experience playing and coaching golfers from all over the world. His mission is to bring the golfing community a better experience then it comes to choosing the right golf gear, and finding the right set up for your game.