The number of clubs designed specifically for women has increased as the number of women golfers has increased over the decades. The advancement in technology has made it a much simpler task to design golf clubs suitable for nearly every golfer. Today we focus on the best driver for women in 2023.
Hitting a driver is one of the most challenging yet exciting and satisfying shots in golf. Watching a well-struck drive soaring through the air and landing in the fairway will make your chest pump a little more. Now, you can stroll up to the golf ball and feel confident about your next shot.
This applies to women golfers as it does to men. The swing mechanics may vary slightly between men and women, but the results are similar, and so is the satisfaction after hitting a magnificent drive.
Men tend to be more aggressive and swing faster, while women swing fluidly at a slower tempo. This necessitates a difference between a men's driver and a women's driver. By no means does this mean that fast swinging women can't use drivers designed for men or slow swinging men can't use a driver designed for women.
New Versions and Upgrades
Manufacturers continuously upgrade their equipment, and new drivers are released annually or bi-annually, depending on the brands' release strategy. Every new release comes with incremental technology development to assist with longer and straighter drives. Within the legal requirements of the governing bodies, of course.
Annual upgrades are not compulsory, and some drivers have been in use for more than five years. However, it is highly recommended that you upgrade at least every five years to avoid losing too much distance from your playing partners.
There are many drivers available to choose from, which makes it difficult for anyone who doesn't read up on every new release and comparison. To assist you, we have compared some of the most popular and less popular drivers to offer you options based on individual criteria.
At a glance: Our Top 4 Picks for Best Golf Drivers for Women
Our Top Pick:

No products found.
What Is a Driver, and When is it Used?
This is the longest club in your bag, with the largest clubhead up to 460cc. Although there are bigger drivers on the market, this is the maximum allowed by the R&A and USGA for competition and handicap counting rounds.
Although mostly used off the tee on par 4's and par 5's, short hitters can use it on any hole that requires extra distance. It is not limited to the tee though. Experienced golfers have been known to hit a driver off the deck on long approach shots.
The extra length of the shaft and the large clubhead makes this the most difficult club to swing effectively. However, a well-struck drive will travel farther than any other club.
What Factors Must Be Considered When Selecting a Driver?
Weight
Heavier drivers will slow down your swing, thus resulting in a loss of distance and affecting the golf ball trajectory.
The average golf driver weighs in at between 310 and 315 grams. Various components of the complete setup can play a significant role in the overall weight of the driver. Weight can be reduced in the clubhead, shaft, and grip, but you should retain a balanced setup throughout.
Adjustability
Innovative technology has enabled companies to design drivers with many adjustability options, from changing the loft, the center of gravity, and the between draw and fade bias.
This may sound exciting, but the technology increased prices significantly too. It is a high price to pay for someone who has not reached the apex of their golf ability. It could be a less expensive and better option to have a driver fitting with your local professional club fitter.
Adjustable Hosel Settings
Adjusting the driver's loft enables you to manipulate the trajectory of the golf ball off the face. It is not only the loft that is changed, but the face closes or opens.
The increased loft will close the face for straighter shots and less of a slice. Decreasing the loft will open the face reducing the chance of a hook.
Movable / Adjustable Weights
Moving the weights on the sole could adjust the bias of the head, thus making it feasible for a wider range of clients than a pre-set bias. It also enables you to tweak the bias to reduce the amount of draw or fade.
Another significant adjustment is to set the launch trajectory and spin characteristics of your drives. Moving the weight towards the back of the head will result in a lower ball flight and less spin.
Shaft
The shaft is the biggest differentiator between men's and women's drivers.
Shaft Length
Shaft length depends on a person's height and is not specific to gender. Length is determined by the measurement from the top of the wrist to the floor.
It is generally accepted that women are shorter than men, therefore, require a shorter shaft. The shaft on a standard women's driver is 1-inch shorter than that of a standard men's driver.
Shorter shafts generally promote accuracy, while longer shafts generate more distance.
This video explains the importance of shaft length.
Shaft Material
Shafts come in a variety of materials ranging from steel to lightweight graphite. For enhanced speed, most drivers come standard with a graphite shaft.
Shaft Flexibility
This is where the biggest difference comes in, as women tend to have a more fluid and slower swing than men. The faster your swing and tempo, the stiffer the flex of the shaft ought to be. This makes it crucial for you to understand your driver's swing speed and tempo.
The flex/speed combinations are:
Ladies (L) – swing speed less than 80 mph
Senior (S) / Amateur (A) – swing speed between 80 mph to 90 mph
Regular (R) – swing speed between 90 mph and 100 mph
Stiff (S) – swing speed between 100 mph and 110 mph
Extra Stiff (X) – swing speed in excess of 110 mph
The correct shaft flex is crucial for best performance.
Loft
This is another factor that is dependent on swing speed. The higher the loft, the easier it is to get the ball into the air off the tee.
High swing speeds will generate more backspin to get the ball into the air; therefore, they require less loft, while slow swing speed requires the additional loft to get the ball into the air.
Lofts ranging between eight and eleven are suitable for high swing speeds, while slow swing speeds require lofts higher than eleven.
Clubhead Design
Clubhead design determines where the weight is placed and the size of the sweet spot. A large clubface with weight around the perimeter and towards the back of the clubhead is generally more forgiving on off-center strikes.
Looks may not add extra distance or forgiveness, but if the clubhead does not suit your eye, it will reduce your confidence substantially. Select a clubhead that is pleasing to your eye.
Some clubfaces offer extra COR (Coefficient of Restitution) or the ratio of the final velocity to the initial velocity between two objects after their collision. The higher the COR, the faster your ball speed will be in relation to your swing speed. The maximum COR allowed by the governing bodies is .830.
Our Research Parameters 
Golfspan is independent and not pressured by manufacturers to recommend products. We were not paid for the reviews in this article. These golf gloves were selected by our team, who have over 100 years of experience playing golf and thousands of hours reviewing products. We may earn an affiliate commission when you purchase something through our retail links.
10 Products were considered from 7 brands on:
Length

Feel

Forgiveness 

Durability 

Price
Best Drivers for Women in 2023
Quick Overview: Our Top Picks for Best Golf Drivers for Women 
1. PXG 0211 – Top Pick
Pros
Rapid ball speed off the clubface

Promotes straight shots

High launching 

Soft feel

Increased forgiveness
Cons
It does not suit ladies with faster swing speeds

The high MOI restricts workability
The PXG 0211 is a moderately priced driver which offers exceptional feel, forgiveness, and ball speed. It is an all-around performer that deserves the title of the best golf driver for women in 2023.
Ti412 titanium alloy face is inserted to prompt accelerated ball speed across the face. The material's lightweight nature reduces the total clubhead mass, allowing you to increase your swing speed.
A web-style rail lowers the CG from heel to toe and boosts the moment of inertia (MOI) to resist twisting. As a result, it encourages a straight, high-flying ball for maximum carry distance.
PXG engineers shaped the crown for superior aerodynamics, prompting optimal clubhead speed during your downswing. Plus, a honeycomb TPE insert softens the feel at impact and rids the club of unwanted vibrations.
Overall, the PXG 0211 is long, forgiving, and offers a soft feel. Therefore, the best women's driver for 2023 delivers the most benefit to mid and high handicappers.
Read more: PXG 0211 Driver Review
The Pinemeadow Golf (PGX) Offset driver is well-positioned to assist ladies on a budget. It not only carries an affordable price tag, but it also combats slice sidespin to deliver straighter shots.
Our best budget women's golf driver for 2023 features a classy black matte finish and light construction. It is easy to launch high and long and looks good at address. Its exaggerated offset profile combats side spin, which causes your ball to slice. As a result, it delivers straighter shots for added accuracy.
Furthermore, the 460 cc driver head produces an enlarged sweet spot to ensure consistency, even on off-center strikes. Even if you mishit your tee shot, you still initiate straight, long drives. This feature assists beginners who are yet to master their ball-striking ability.
Ultimately, the PGC Offset Driver is made for two types of golfers: those on a budget and beginners. Mid-handicappers may become frustrated with the lack of workability. That is why high handicappers and beginners are best positioned to benefit from it.
The TaylorMade SIM Max prompts rapid clubhead speed for optimal coefficient of restitution (C.O.R). This leads to consistently long, accurate drives for improved results off the tee. This is why the SIM Max offers the best ladies driver for forgiveness this year.
An inertia generator partners with an aerodynamic sole to ramp up your ball speed. The accelerated clubhead then transmits that energy to the ball for a superior C.O.R, leading to optimal distance.
A rear weight is positioned in the head to lower the CG and increase MOI. Plus, Twist face technology combats heel and toe misses. These features restrict twisting during your swing, leading to a high, straight ball flight.
Finally, the driver includes a 2-degree adjustable sleeve to alter the loft and lie of the face. The SIM Max is a premium product but offers incredible forgiveness and consistency. That is why it suits mid to high handicappers with an extended budget.  
The Callaway Big Bertha Reva is one of the best golf drivers for women on the market. Although it didn't beat the PXG 0211, it is the longest choice for this year. 
Bucking the trend of its competitors, this driver features a forward and low CG. The engineers found that this drastically lowered spin rates to help female golfers increase yards off the tee. 
Adding to its distance is an A.I. designed Flash Face. It pushes explosive ball speed across an expansive zone of the clubface. When combined with low and forward CG, you enjoy increased total distance.
Moreover, the club features a draw bias profile. That works to restrict side spin and deliver a linear shot shape.
Overall, the Big Bertha Reva is a long, forgiving driver that offers consistency off the tee. The one downside is that it costs a premium, but it is a worthwhile investment in the long term. This is a club that best suits high-handicappers seeking accuracy and extra yards.
Final Thoughts
Women's equipment has taken its rightful place in the line-up with quality designs and color combinations, making selecting the best driver for women difficult.
The PXG 0211 is masterfully crafted to deliver distance, and forgiveness, making it our pick as the best all-round driver for women.
Petite ladies may find more suitable options in our list of the best golf clubs for petite ladies.
Women's Golf Drivers FAQs
What Is The Best Driver For A Woman?
Our women's golf driver reviews revealed that the PXG 0211 is the best driver. It produces accelerated ball speed, limits slices, and has a soft feel. In addition, it provides optimal forgiveness for mid to high handicappers.
What Loft Should A Women's Driver Be?
I always suggest choosing a weak over a stronger loft. Weaker lofted drivers are easier to launch. Plus, they bring consistent carry distance to the average player. By weaker lofts, I am referring to anything more than 12.5-degrees.
However, the true answer is that there is no specific loft. Slower swinging ladies may find a weaker lofted driver better because of the consistently high launch. Conversely, faster female swingers may prefer a 9 or 8-degree driver for a lower launch.
The best way to determine your ideal loft is from your swing speed. If you swing below 72 mph, you may need a 12.5-degree or weaker driver. On the contrary, speeds above 83 mph are best positioned for a 10.5 or 9-degree driver loft.
What Weight Driver Is Lightest Women?
The lightest women's driver I have encountered is the XXIO Prime Royal Edition. It weighed a grand total of 246-grams.
How Long Should A Ladies Golf Driver Be?
The standard length of the best drivers for women is 44-inches. This is 1-inch less than a male golf driver.
What Drivers Do LPGA Players Use?
The LPGA Tour pros tend to use the same drivers as their PGA counterparts but with different specs. For example, Brooke Henderson uses a Ping G400, while Yuka Saso swings a Callaway Rogue ST Triple Diamonds.
Are Women's Drivers Shorter?
Yes, the shafts on women's drivers typically measure 44-inches. This is one inch less than the standard men's driver.
Related Articles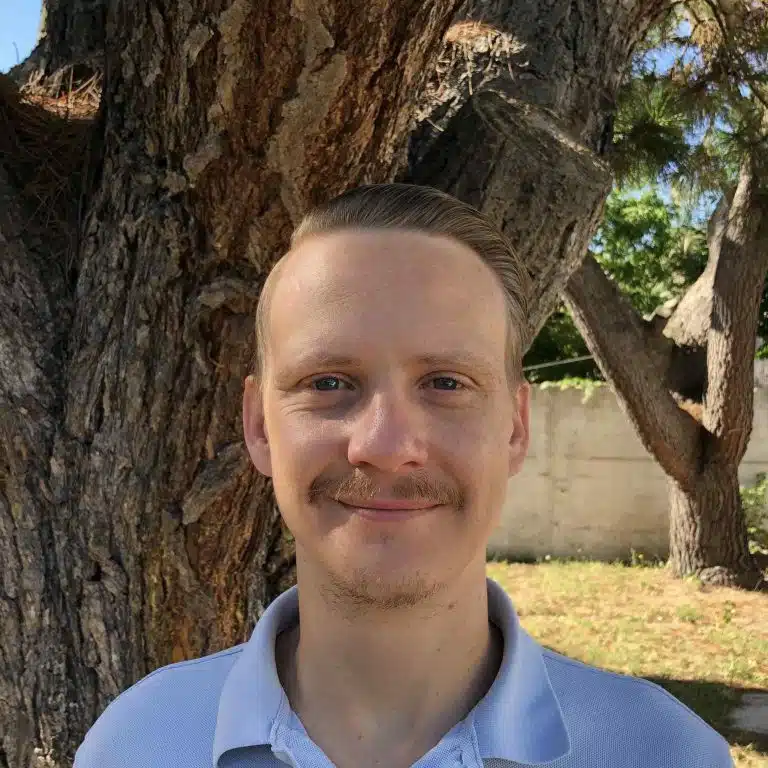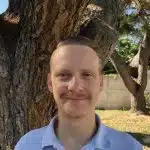 Matt is a seasoned golf equipment writer and sports fanatic. He holds a Postgraduate in Sports Marketing and has played golf for over 28 years.