I was shocked when I first picked up the PXG 0211 driver and had a swing at the driving range. I had seen them around before and dismissed them as a second-rate driver. But now they're a hot contender to maybe be my next driver.
The PXG 0211 driver massively overperforms compared to its cost. It has plenty of modern technology and provides ample forgiveness with a little extra distance off the tee. It's the perfect addition to a mid to high handicapper's golf bag.
A Quick Overview of the PXG 0211
Great Value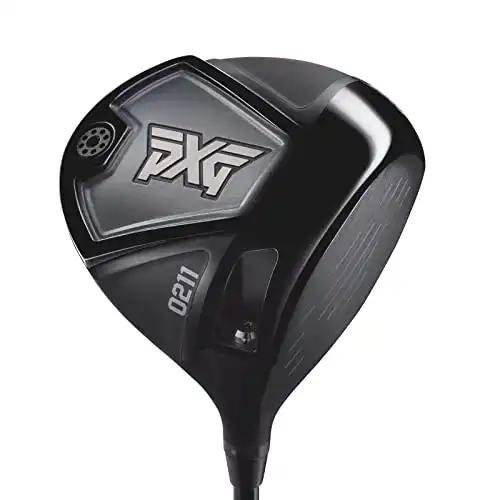 PXG 0211 Driver
Pros
Precision weighting
Deep center of gravity
High speed and high MOI face
Cons
Shorter distances than premium-priced drivers
View on Amazon

PXG 0211 Driver Review: Pros and Cons
| | |
| --- | --- |
| Pros | Cons |
| Fantastic quality-to-cost ratio | Shorter distances than premium-priced drivers |
| Precision weighting | Only available in an all-black finish |
| Adjustable hosel | Potentially long shipping times during times of high demand |
| Deep center of gravity | |
| High speed and high MOI face | |
| Honeycomb insert | |
| Range of shaft manufacturers for customization | |
| Plenty of PXG 0211 driver shaft options | |
The PXG 0211 Driver's Features
No products found.
PXG 0211 Driver Specs
| | |
| --- | --- |
| Lofts | 9°, 10.5°, 12° |
| Lie | 60° |
| Head mass | 206 grams |
| Club dexterity | Left and right |
| Standard length | 45 inches |
| Available shaft lengths | 8 |
| Available shaft flexions | Ladies, Seniors, Regular, Stiff, Extra Stiff |
Design
The 0211 PXG driver comes loaded with plenty of tech and design features to please even the pickiest golfers.
The driver has a low center of gravity thanks to the railed sole geometry that spreads like a web around the clubhead from front to back and heel-to-toe. This technology also helps to provide satisfying contact sound and feel, especially for on-point drives.
But, that doesn't mean the PXG 0211 diver doesn't have features for those among us that need a little forgiveness for off-center swings. In fact, the clubface promotes plenty of speed and high MOI. You can thank the titanium alloy on the face for that.
These drivers are also built to last. They have a hybrid crown design that lends titanium to both the heel and the toe of this driver. The center is carbon fiber to reduce weight in the middle of the club to provide an optimal center of gravity.
It's not often you encounter drivers in this price range with an insert, but the PXG 0211 comes with a Thermoplastic Elastomer honeycomb insert that reduces vibration from impact. But it still doesn't compromise on physical feedback. It also helps to support high launch conditions off the tee.
Performance
PXG 0211 Driver Performance Ratings
| | |
| --- | --- |
| Price-to-quality ratio | 4.8/5 |
| Stock shaft | 3.9/5 |
| Club head | 4.4/5 |
| Face speed | 3.9/5 |
| Forgiveness | 3.7/5 |
| Stock Grip | 3.2/5 |
As we mentioned, this is a forgiving club, but not to the extent of the PXG XF drivers. However, you'd be likely to pay twice the price for a driver from the XF line.
The 0211 hits a sweet middle ground between the XF line and the Gen2 drivers, which focus on control and are more intended for low handicap golfers.
In short, this club performs very well in terms of forgiveness by having a high MOI. But if you were to spend more on a premium driver, you'd likely get even more forgiveness.
PXG 0211 Driver Average Launch Stats
| | |
| --- | --- |
| Ball Speed | 161 mph |
| Launch Angle | 12.5° |
| Spin | 1965° |
| Carry Distance | 265 yards |
| Total Distance | 291 yards |
The same could be said about the distance off the tee for the 0211. It certainly isn't a slouch and definitely could be considered a game improver in terms of getting a few extra yards off the tee. But, that's not the overall intention of this club, so it is outshone by drivers specifically designed to help improve distance.
You could consider the PXG 0211 a great middle-of-the-road club that would suit mid-handicap golfers who sometimes need that bit of forgiveness and want more control than super game improvement clubs provide.
A Little About PXG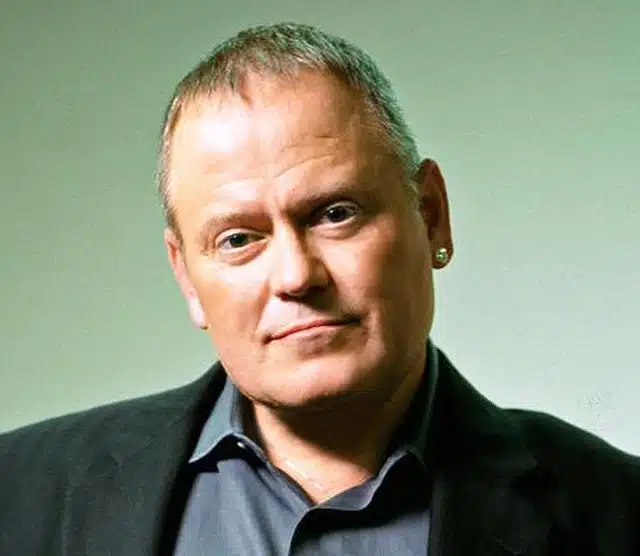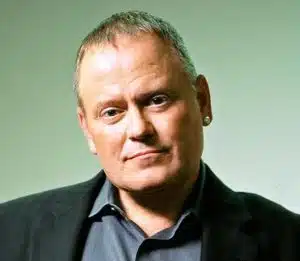 Since PXG was only founded in 2014, you'd be forgiven for not having run into them on the course or pro shop. However, you may have noticed their up-front marketing campaigns.
Still, they certainly aren't as prevalent as brands like TaylorMade, Ping, and Callaway. But, in 2019, PXG was recognized as one of the fastest-growing companies in the US, so be prepared to see more and more of their clubs on the course in the coming years.
The billionaire founder of GoDaddy, Bob Parson, founded Parson's Xtreme Golf (PXG). With his substantial financial backing and the attitude of a certified golf nut, it's easy to see why this brand has snowballed, both in consumer demand and overall profits.
Much of their initial stock targetted the high end of the price spectrum. Many of their products still do, like their range of irons. But, they now also offer clubs for those of us with a little less cash in our wallets like the PXG 0211. Don't get us wrong, this is still a +$200 driver, but it is a steal with all the tech, customization, and quality inclusions this driver has. So our verdict for this 2021 PXG 0211 Driver Review is exceedingly positive.
PXG 0211 Driver FAQs
What Type of Player Plays The PXG 0211 Driver?
Since this is a cheaper driver, you won't see a PGA tour golfer using one in a tournament. But, plenty of PGA golfers use the more expensive PXG clubs on tour. The PXG 0211 Driver is a budget-friendly option for mid-handicap players or golf newbies.
Is the PXG 0211 for High Handicappers?
While the 0211 PXG driver is very forgiving, it pales compared to more expensive drivers with intended extra forgiveness. However, the PXG driver cost-to-forgiveness ratio is quite high. If you only have a budget of a little over $200, this could be a perfect choice. You may even notice a few extra yards off the tee too.
Who Should Buy the PXG 0211 Driver?
The ideal candidate is looking for a lot of tech with a great design for a lower price. Yes, there are better drivers out there. But you'd be hard-pressed to find one for such a price steal.
These drivers are also perfect for mid-handicap players who still need the forgiveness that the 0211 provides but also want a little more control than what a super game improvement club offers.
Final Thoughts
The PXG 0211 driver vastly overperforms its price. It's forgiving enough to be used by low handicap golfers but still allows enough forgiveness to please a more experienced player. There are enough reasons to get the driver at twice the cost, so we'd advise you to go ahead if you're on the fence.
Alternative Options to the PXG 0211 Driver
If you're still not convinced, check out these alternatives and draw your own comparisons.
Callaway Mavrik Driver
Callaway offers plenty of hot drivers, and some of them leave the 0211 in the dust. But others aren't as feature-packed. The closest one in terms of performance is the Mavrik driver. It has similar rail technology for forgiveness, but the kicker is the Jailbreak technology near the face of the Mavrik that gives it an edge. So, it does perform a little better in terms of forgiveness and arguably looks better. But is that worth the extra cost, especially when it likely doesn't provide any extra distance? That's up to you to decide.
To learn more, check out our full Callaway Mavrik review.
TaylorMade SIM 2 Driver
If you have a little more room in your budget, the TaylorMade SIM 2 does everything that the PXG 0211 does, but a little bit better. It's more forgiving and should help you get a few extra yards off the tee. As we know, that can be the difference between the fairway and the green on a par 3. So this may be worth the extra 40%-ish cost to take that stroke or two of your round.
If all that sounds good, check out our full SIM 2 review here.
PGX Offset Golf Driver
In a clear attempt to capitalize on the rising popularity of PXG clubs, PGX sells budget-friendly golf clubs. While they lack the good looks, tech, and prestige of real PXG clubs, they do a decent job considering their meager cost.
These are a fantastic option if your budget is very tight. But, it's impossible to recommend this driver over the 0211 if money isn't an issue. They work well as replacing a broken driver from a set of second-hand clubs without breaking the bank.
Read More:
Chris's love for golf is only rivaled by his wanderlust. A globetrotter at heart, He's played courses throughout Europe and Asia and at home in NSW, Australia. With a writing style as smooth as his golf swing, he'll help you find the right gear to match your skill level and style. You can connect with Chris on LinkedIn.