You will either love Titleist drivers or hate them, but most golfers don't hold a neutral opinion of them. Some golfers dislike the look of Titleist drivers or they don't see them as cutting-edge drivers, but you will find others who only swing a Titleist driver. Especially some of the newer drivers from Titleist like the TSi series have gained in popularity. Let's look at the Titleist drivers by year to help you decide on your next driver.
Want one of the best Titleist Drivers ever? Read our full article and review!
Titleist Driver by Year
Titleist Driver Release Dates
Titleist Driver Models
2022
TSR4
TSR3
TSR2
2021
TSi4
TSi1
2020
TSi3
TSi2
2018
TS4
TS3
TS2
TS1
2016
917 D3
917 D2
C16
2015
915 D4
2014
913 D2
915 D2
915 D3
2012
913 D3
913 D2
2010
910 D3
910 D2
2009
909 D COMP
909 D2
909 D3
2007
907 D2
907 D1
2005
Pro Titanium 905S
Pro Titanium 905R
Pro Titanium 905T
2003
Pro Titanium 983 E
Pro Titanium 983 K
2002
975 J-VS
975 L-FE
2001
975 J
1998
Howitzer
Titanium 975D
1996
Knowright Metal Woods
1995
DCl Starship
1994
DTR Midsize Metals
1984
Original 1984 Metal Driver
Will They Release New Titleist Drivers in 2023?
In 2023, Titleist announced plans to release the lightweight TSR1 driver. This driver weighs about 40 grams lighter than standard drivers, and it will use a 460cc clubhead. The TS2, TS3, and TS4 all launched in 2022, but many golfers saw how the TSR1 was missing from the list. They expect the TSR1 driver to hit retail shelves on February 22nd.
Titleist has stated that they plan to pay attention to the forgiveness of the TSR1 to make sure it outperforms its predecessors.
The History and Evolution of Titleist Drivers by Year
1984 – New Direction and Beginnings
Let's take a look at the Titleist drivers history. We could also cover olt Titleist putters and go over the Titleist fairway woods by year in their own post, maybe in future posts!
But Titleist as a brand has existed since 1932. Most golfers knew them for their golf balls rather than their clubs, and we didn't see a release of a Titleist driver until 1984 when they released the Original 1984 Metal Driver. Titleist unveiled this driver alongside the 1984 Tour Model golf club Irons and the 1984 Titleist Tour Model Drivers 841.
The Original 1984 Metal Driver was shaped the same as a traditional club, and you bought it in the color of silver and gray on the club head. In the beginning, you could only buy the Titleist driver in two lofts from the Original 1984 Metal Driver: 9 degrees or 12 degrees. Whichever loft you chose, the club measured 43 inches long.
1990s – Driver-Making Becomes Common at Titleist
The 1990s became the decade where drivers from Titleist took off, and we saw the DTR Midsize Metals (1994), DCl Starship (1995), Knowright Metal Woods (1996), Titanium 975 D (1998), and the Howitzer (1998) all come off the assembly lines during this era. These are some of the old Titleist drivers that are classics.
We saw some innovation during this time as well because the DCl Starship had an extra large head, and they designed it to help golfers with inconsistent swings. Each of the clubs were meant to help players with specific things like DTR Midsize helped you to hit the ball higher. Even to this day, you want to check the driver from Titleist to see what it was meant to help with.
Toward the end of the late 1990s, Titleist now manufactured several drivers. Among this list of drivers was the popular 975 line, which were among the first that golfer today would recognize. To put it all into perspective, Tiger Woods uses the 975D, which to this day, is the longest driver that he has ever used. They first started making the Titanium 975D in 1998, but Tiger Woods helped to make it famous in 2000 when he used it to win the "Tiger Slam."
2000s – Productive Years and Building a Legacy
Production of the 975 continued well into the early 2000s, and golfers held them in high regard because of their bigger club heads, thinner faces, and more forward center of gravity. The 975 line differed greatly from the Titleist drivers of the 1980s and 1990s because of the larger size. The clubs from previous years were smaller and harder to use.
During this time, Titleist took the best from the 975 line and continued it in the 983 and 905 series. They took the best from the 975 line and kept refining it. In fact, did you know that the popular D2 and the D3 series that we love today first evolved from the 909 series that Titleist launched in 2009?
The 909 series clubs had a larger club head and a low center of gravity. The reduced ball spin from the club was meant to create a straighter spin and get better distance off the clubs. It was revolutionary for the time because nothing like it had come before. During this time, we saw the SureFit Hosel appear on the 910 series.
2010s – Building up to Now
The most popular Titleist drivers to come out of the 2010s were the 913 D3 and the 913 D2. The D2 offered you, again, a huge and forgiving 460cc pear-shaped clubhead. In contrast, the D3 was smaller 445cc meant to help with long-distance drives and better workability. Titleist meant the D3 driver as more for the semi-pros and the golfers on the PGA Tour.
In the late 2010s, Titleist released another popular driver series known as the TS series. The TS series became an entirely new way of thinking, and when Titleist launched the TS Project, it forced them to tear all previous thinking to the ground. Titleist had to step outside of its comfort zone and experiment to reinvent the driver and its capabilities.
This became the most significant step forward for Titleist drivers since the 910, but some golfers even argue that the TS series was the best thing Titleist ever released for its drivers. TS stands for Titleist Speed. It symbolized a departure from the previous norms.
2020s – Where We're at Now with Titleist Drivers?
The TS series represents the last biggest significant change to the Titleist drivers, and it remains to this day one of the best things from the brand. Titleist drivers today list among some of the most forgiving drivers on the market. Titleist continues to hold its ground even today as its competitors try to beat its forgiving drivers, but with its innovations like StraightFlight CG Weighting and Active Recoil Channel boosting its speed, it has given them more speed than ever before.
Some golfers dislike the drivers, however, calling them short and spinny, and you will either love the Titleist drivers, or you will hate them. Few golfers express a neutral opinion on them.
Also Read: Where are Titleist Drivers Made?
What are the Best Titleist Drivers of All Time?
You can't bring up this conversation without mentioning the 975D that Tiger Woods uses to this day. That driver has stood the test of time. Other great drivers from Titleist include:
If you'd like to learn about some of the best drivers from all of the brands, we wrote about that too.
Titleist TSi3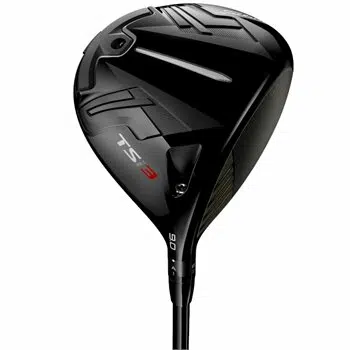 Using the SureFit CG tracking technology, the Titleist TSi3 is one of the most forgiving clubs that Titleist ever made, which says a lot because of how Titleist is known for its forgiving drivers. It wouldn't be the most forgiving in terms of flight direction, but for face forgiveness, it's huge.
Titleist 917 D2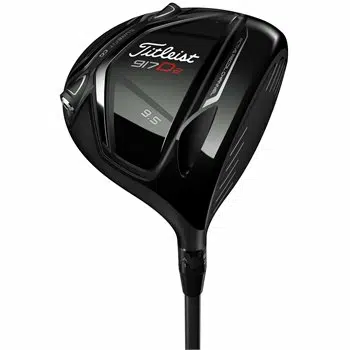 The Titleist 917 D2 drivers earned a spot on this list because of its perfect blend of forgiveness and distance. This driver launches higher than the 917 D3. It delivers one of the most complete performances for a driver from Titleist.
Titleist 910 D3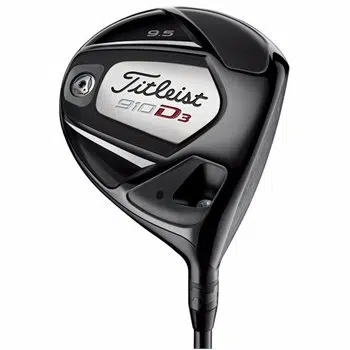 Offering better control, farther distance, and a better fit, the Titleist 910 D3 has a classic look that many golfers will appreciate. When you hit this club, it has a great muted but solid thwack. Don't worry too much about it piercing your eardrums, however.
Benefits of Using a Titleist Driver
The biggest things that you receive with Titleist drivers include awesome forgiveness and great launch for the maximum distance. What specific benefits you receive will depend on the driver chosen, but most of them have a reputation for good forgiveness. Titleist is a highly popular brand among pro golfers on the PGA Tour, which should say something positive about them.
Titleist drivers are recognizable as a brand, and they hit the ball consistently. While this doesn't relate to their drivers, they produce some of the best wedges in the golf industry.
Just don't expect this driver to come at a cheaper cost because most golfers learn that these clubs tend to cost more than other brands. You'd think of this as a top-shelf golf brand.
Also Read: Callaway Drivers by Year
Tips to Choose the Right Titleist Driver for Your Golf Game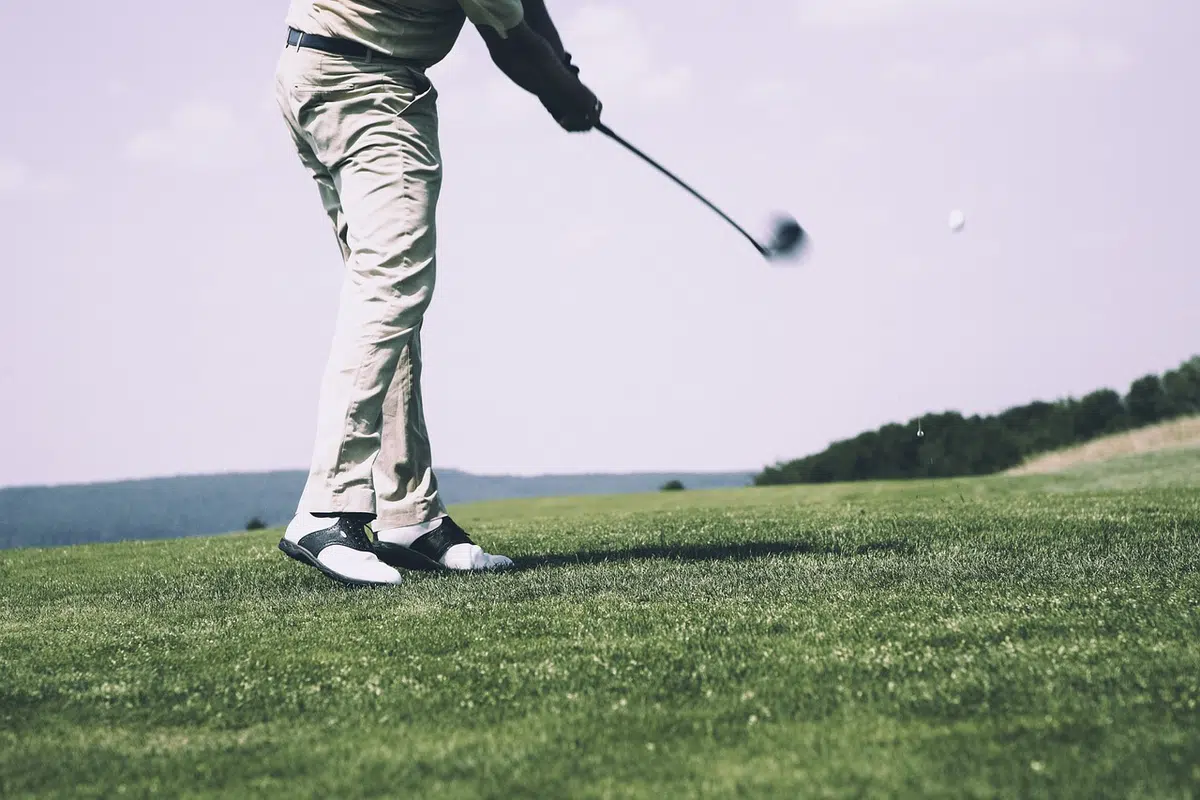 Tip #1 Research What You Need: Each driver with Titleist serves a different need, and you want to be aware of what it does before you buy it. For example, they designed some more for the professional golfers and others for beginners. You want to check everything in advance. Think of what specific golf problems you have to find a Titleist driver that can help. The TSi2, for example, helps to maximize your speed and accuracy across the whole face.
Look at the Titleist driver models by year, but in all likelihood, you will want one of the newer models because it will contain better technologies.
Tip #2 Get It Fitted by a Professional: If you're going to invest in the cost of TS3 or any of the Titleist drivers, you should pay a professional to have it fitted for you. It costs $100, but you will see a big improvement on the golf course.
Tip #3 Custom Club Turnaround is Great at Titleist: One of the big advantages of Titleist is how their custom club turnaround is incredible compared to other companies. One happy customer reported how it only took six days from the time of ordering to get it to their doorstep. If you're going with a Titleist driver, it might be worth it if you want a custom club.
FAQs
What is the Most Popular Titleist Driver?
The Titleist TSi3 remains most popular single driver on the PGA Tour with many pros who use it. Many regular golfers prefer the TSi1 because of how it's one of the easiest golf clubs to hit with.
Is Titleist Coming out with a New Driver in 2023?
Titleist will release the TSR1 driver on February 23, 2023, but they have made it available so that you can pre-order it before this period as well. This driver helps you with distance and forgiveness.
Conclusion
Titleist took its name from the word, "Titlist," which means "Title Holder." Originally, they were only known for their golf balls, but their entering the driver market has made waves. They have done a great job at creating some of the most forgiving drivers that you can buy. Hopefully, this answered any questions that you might have had about Titleist drivers by year and when each one was specifically made.
Learn more about some of the best driver Titleist drivers ever made.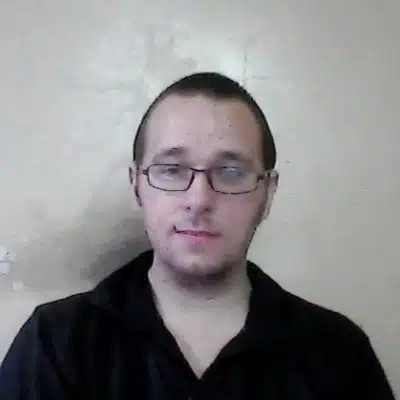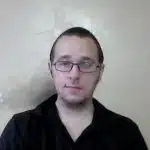 Matt
travels the world as a professional writer and blogger trying out different golf courses in exotic spots like the Philippines. He loves the challenge and tranquility in the sport of golf. Golf, for him, is a way of relaxing and enjoying life.