Description: Understanding the Cobra drivers by year can be a big help, and if you'd like to learn more, we invite you to check out our comprehensive guide on the topic.
One of the leading golf brands, Cobra belongs to the biggest names in the PGA, LPGA, and European Tour. Cobra earned a reputation for producing dependable drivers that won't break the budget. The PGA Tour players known for using Cobra include Bryson DeChambeau and Rickie Fowler. Let's take a look at the Cobra drivers by year to help you to better decide on one.
Looking for the best Cobra drivers? Check out our full review.
Cobra Drivers By Year
Here's a full list of the Cobra drivers by year:
Year
Model Driver
2022
Air-X Women's
Air-X
Air-X Offset
LTDx
LTDx Max
LTDx LS
LTDx Max Junior
2021
Radspeed XB
Radspeed
Radspeed Tour Length
Radspeed XB Women's
Radspeed XB Junior
Radspeed XB Tour Length
2020
Speedzone
Speedzone Xtreme
2019
F9
F9+
2018
F-Max
F-Max Offset
F8
F8 Women's
F8+
F-Max Women's
F-Max Superlite Offset
F-Max Airspeed
2017
F7+
F7 Women's
F7 Junior
F7
2016
MAX Women's
MAX
F6+
F6
F6 Women's
LTD
2015
Fly Z XL Women's
Fly Z
Fly Z+
Fly Z XL
Fly Z Women's
2014
Bio Cell+
Bio Cell
Baffler XL
Bio Cell Women's
Baffler Women's
2012
ZL Encore
Amp Cell Pro
Amp Cell
Amp Cell Women's
Amp Cell Tween
Amp Cell Offset
2011
Long Tom
S3 Max
S3
S3 Max Women's
S3 Women's
2010
S2
S2 Offset Women's
S2 Women's
S2 Offset
ZL Zero Limits
ZL Limited Edition
2009
L5V
S9-1 Pro D
S9-1 Pro S S9-1 M Offset
S9-1 M
S9-1 M Offset
S9-1 F
S9-1
2008
J Speed
L4V M
L4V X
L4V F
2007
HS9 M
HS9 F
HS9 X
Speed LD F Offset
Speed LD F
Speed LD M
Speed LD Women's
Speed LD Senior
Speed Pro D
Speed Pro X
2006
HS9
2005
F Speed
X Speed
M Speed
460 SZ
M Speed Offset
2004
SS 427
COMP 454
COMP 414 Tour
COMP 414
2003
SZ
SS 380
SS 310
2002
SS
1999
Gravity Back
1997
Ti Deepface
1996
Ti Woods
Ti Offset Woods
1984
Long Tom II
1979
Long Tom
A Brief History of Cobra Drivers
Cobra has a history that goes all the way back to 1973 when PGA Tour player Thomas Crow began the company. We didn't see them release a driver until 1979 when they launched the Long Tom. Soon, Cobra would go on to become a pioneer of the golf industry with their biggest contributions being graphite shafts in their woods and irons as a stock option.
The manufacturer introduced the first extended-length driver with a 46-inch shaft in 1979. While it may not seem like a huge innovation today, this was before golf experts recognized the link between shaft length and distance. Cobra introduced the concept first.
Some of the best Cobra drivers released that made an innovation include:
Cobra AMP Cell (2012)
Cobra Fly Z+ (2015)
Cobra King LTD (2016)
King F9 (2019)
Speedzone (2020)
Suggested Reading: Callaway Drivers by Year
Top Cobra Drivers by Year
Cobra Drivers from the 2000s
In the 2000s, Cobra drivers had a notorious reputation for their loudness. The King Cobra SZ gives us one example from 2003, which is the loudest driver ever. Cobra said that this driver had nine sweet spots on it, which was why you'd often see it called the SZ (sweet zone). If you were to look at King Cobra drivers by year, this was around the time where they began.
The next choice from the 2000s would've been the Cobra X Speed launched in 2005. They made this driver for golfers with high swing speeds, and it could send the ball flying at a speed of over 150 mph in the hands of the right golfer. You would need at least a swing speed of 90 mph to use it. This Cobra driver was known for giving you the best of both worlds.
Cobra Drivers from the 2010s
Now, let's move on to the 2010s where our first great innovation from Cobra was the AMP Cell in 2012. It featured the E9 Face Technology, which was one of the most successful drive technologies from Cobra. The AMP Cell had a reputation for accuracy and distance.
Next, we would say that the Fly Z+ from 2015 entered the stage with a bold stance. When Rickie Fowler swung it on the PGA Tour, the Fly Z+ was an absolute monster. The Fly Z+ uses Cobra's FlipZone technology that had a weight that you could move forward. You could move it back to increase your spin and gain forgiveness.
Cobra King LTD was launched in 2016, and during that time, pro golf shops struggled to even keep it on the shelves. The design took its inspiration from the International Space Station, and we see a salute to it with a space port window found on the sole. This driver was fast, long and forgiving. It definitely belongs in the top five Cobra golf drivers of all time.
Finally, we have the King F9 launched in 2019. Listed as one of the best drivers of all time, the King F9 stands out in performance and design. This driver features the SPEEDBACK Technology from Cobra that was perfect aerodynamically and with a low center of gravity.
Cobra Drivers of the 2020s
Cobra drivers over the last 5 years have earned a top reputation for forgiveness.
We don't have as much to pull from here because we still sit closer to the beginning of the decade in the 2020s, but the Speedzone launched in 2020 was an undeniable standout driver. The Speedzone tapped into the world of the supercars to create this driver, and it delivers well on distance and speed.
At the same time, they engineered the Speedzone to look a bit like a racecar. Every component of it was made to maximize your output. Finally, we have the Radspeed. The Cobra Radspeed release date was in 2021 (check out the review of the Women's Radspeed). You can buy it in three configurations, and it has a reputation as one of Cobra's most forgiving drivers with a low spin.
Understanding the Evolution of Cobra Drivers over the Years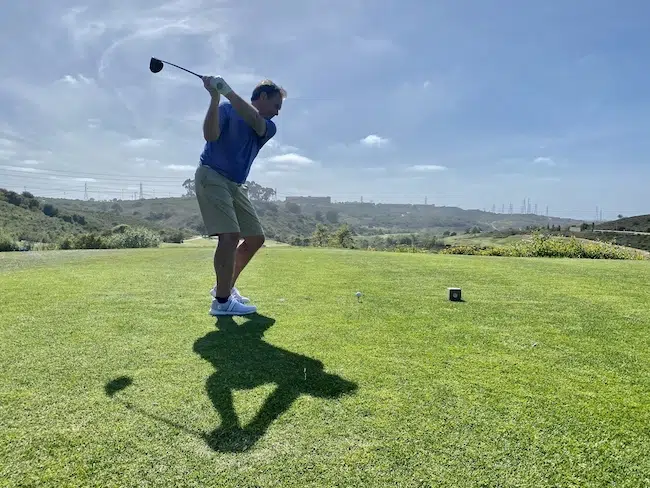 Like all golf manufacturers that remain today, Cobra has evolved over the years to compete, and they have changed as they rolled out new technologies to improve your game. In 1979 when they first released the extended driver, no one knew about how the extra length would add to distance, but Cobra foresaw this as a great new innovation.
Their drivers in the 2000s, in contrast, had a reputation for their loudness. If you wanted a loud golf driver, you would choose a Cobra. Fastforward to the 2010s, and we saw a lot good innovation come out of this decade from Cobra. Game-changing technologies like the E9 Face Technology was one of those distinguished technologies. Cobra also took their inspiration from space during this time, and we saw a couple of drivers using space inspiration like the Cobra King LTD.
Now, taking us to the modern day of the 2020s, Cobra has begun to take its inspiration from supercars and high-speed racing. All of this has gone on to create a wonderfully interesting history for the brand.
The Benefits of Using a Cobra Driver
Cobra drivers have a couple of advantages to them like greater forgiveness, lower spin and a faster-face. You would mark those out as the biggest benefits of choosing a Cobra driver today. They have an advantage as well in that they can tend to use a longer length for the shaft, which makes it easier for you to hit the ball farther. Cobra drivers look good as well with some of the best designs in the golf market. They always seem to produce a great driver at a fraction of the cost of their competitors. Cobra tends to keep their older driver models on the market longer than what their competitors do.
How Cobra Drivers Improved over the Years
Cobra really began to take off in popularity in 1994, but their reputation for their drivers has always stood the test of time. Over time, the biggest improvement that we have seen from Cobra has been the head speeds. They brought in new technology that lets you swing the club head faster than ever before, which translates to greater distance. In the last few years, Cobra has spent money on learning how to improve their clubhead speeds through good aerodynamics.
Even now, Cobra continues to innovate and learn how to hit the golf balls straighter than in the past years.
Tips for Choosing the Right Cobra Driver for Your Game
You must search through a bunch of potential drivers from Cobra, which makes it harder to choose. How do you pick the right one? Let's take a look at a few tips that can help you to choose the right Cobra driver for your golf game.
Tip #1 Evaluate the Latest Technology: Before you buy a Cobra driver, think about the latest technology that each specific driver offers. In some cases, an older driver might suit your better, and there's nothing wrong with that.
Tip #2 Compare the Drivers from Each Year: Don't choose a driver until you compare other drivers from the same year. Some will be better suited for different types of golfers. You must think about your unique requirements and look at the pros and cons of each driver.
Tip #3 Think About Skill Level: Not all golfers should buy the Cobra X Speed because it requires a swing speed of at least 90 mph to use it well. You don't just buy a driver because it looks nice because they may have intended that driver for someone with a faster swing speed.
Tip #4 Consider Your Shaft: Along with the driver, you must think about the shaft and how it will impact your golf game. Stiffer shafts were meant for players with higher swing speeds, whereas regular shafts were meant for more the average player.
Tip #5 Choose the Right Loft: Your loft will depend on your swing speed, but you should think about it carefully before you would select a driver. You want the right loft to increase your distance on the golf course and get to the greens faster.
FAQs
Is the New Cobra Driver Worth It?
The new Cobra LTDx is a worthwhile driver on the market known for its incredible forgiveness. It has the best sound and feel out of most of the other drivers, and you would be buying a driver that is up to speed with the times.
Is Cobra Bringing out a New Driver in 2023?
In fact, Cobra has three new drivers planned for 2023, which include the Aerojet, Aerojet LS and the Aerojet Max. All of these drivers have a reputation for delivering the maximum speed during a golf swing.
Conclusion: The Importance of Staying Up-to-Date on the Latest Cobra Drivers in Golf
You need to stay on top of the latest Cobra drivers in golf because it can help you to pick one later. Most golfers can use a driver for about three to five years before they need to replace it, but this isn't a hard and fast rule. Look at the used Cobra golf clubs that have been around for years. In some cases, the older Cobra drivers can do just as good as the newer ones. It depends on each individual golfer. Knowing what Cobra has available for drivers can help you to pick one that will meet up to your specifications.
You want to at least know the Cobra drivers from the last five years since this can be a huge help, but knowing the Cobra drivers by year will also give you insights into the fascinating history with some of these companies and how they began.