Hollywood has produced many great films on golf, and you can find more than one movie on Netflix worth watching. Golf movies often sit at the front of the comedy scene, but you can find all golf movies on Netflix, ranging from comedies to immersive documentaries.
Let's look at the best golf movies and what they offer, and we'll also look at the golf movies on Amazon Prime.
The 15 Best Golf Movies on Netflix:
| | | | | |
| --- | --- | --- | --- | --- |
| Film | Director | Release Date | Rotten Tomatoes Rating | Duration |
| Full Swing | Chad Mumm | February 15, 2023 | 94% | 40 min |
| The Short Game  | Josh Greenbaum  | September 20, 2013 | 84% | 1h 39 min |
| Caddyshack | Harold Ramis | July 25, 1980 | 72% | 1h 38 min |
| Happy Gilmore | Dennis Dugan | February 16, 1996 | 61% | 1h 33 min |
| The Legend of Bagger Vance | Robert Redford | November 3, 2000 | 43% | 2h 6 min |
| Golf in the Kingdom | Susan Streitfield | August 2, 2010 | 75% | 1h 26 min |
| The Greatest Game Ever Played | Bill Paxton | September 30, 2005 | 77% | 2h |
| Seve: The Movie | John-Paul Davidson | June 27, 2014 | 73% | 2h 4 min |
| Tiger | Matthew Hamachek, Matthew Heineman | January 10, 2021 | 74% | 1h 42 min |
| Bobby Jones: Stroke of Genius | Rowdy Herrington | April 30, 2004 | 63% | 2h 9 min |
| From the Rough | Pierre Bagley | July 1, 2011 | 66% | 1h 37 min |
| The Phantom of the Open | Craig Roberts | October 12, 2021 | 50% | 1h 42 min |
| Tommy's Honour | Jason Connery | July 7, 2017 | 63% | 1h 57 min |
| Round of Your Life | Dylan Thomas Ellis | June 21, 2019 | 60% | 1h 31 min |
| The Squeeze | Terry Jastrow | April 17, 2015 | 76% | 1h 35 min |
Sign in to Netflix to check the current best golf movies as they do change periodically. Or read about the best golf movies ever.
The 15 Best Golf Movies on Netflix
1. Full Swing – Best Recent Golf Series
In this immersive documentary, we follow a diverse group of professional golfers who show their lives both on and off-season. This was a series that they produced between Netflix and the PGA Tour. Watching this documentary will give you an inside look at the lives of professional golfers and what they do to reach the elite circles of golf.
In each episode, it looks at a pair of professional golfers who each have completely philosophies and contrasting approaches to golf. It shows you how you don't need to take a single approach to become a master in the art of golf. Everyone develops their own approach that works for them over time. They break each episode into 45-minute shows that put golfers in the spotlight.
2. The Short Game – Best Documentary Series
For anyone who would prefer a golf documentary on Netflix, check out "The Short Game," as it follows the story of 7 and 8-year-old golfers who compete in the 2012 U.S. Kids Golf World Championship.
This documentary highlights the fiercely competitive world of young athletes in golf who seek to become world champions on some of the toughest golf courses in the world. At the same time, they have to juggle being in grade school. As you watch this film, you will find yourself wishing that all of them could win.
This short, snappy, crowd-pleasing documentary will entertain you with some of the world's golf prodigies.
Related article: Best PS4 Golf Games
3. Caddyshack – Best Classic Golf Comedy
Caddyshack earned $60 million at the box office, but before you watch it with the family, remember that this one was meant for more mature audiences, ages 13 and over. Most of the sexual references are blatant, and many of the characters use profane language, but it's one of the most iconic golf movies around.
The film follows David Noonan, a teen down on his luck who works at the Bushwood Country Club, a place full of rich snobs. He does it as a way to earn money for his college education. This movie is a classic golf comedy. Many hilarious scenes play out at the country club, and it stars Chevy Chase and Bill Murray.
This movie is so good because it is about caddies, gophers, golfers, and the true country club lifestyle. It tells the story of what it is really like to be a golfer at a country club.
4. Happy Gilmore – Best 90s Golf Comedy
Released in 1996, Happy Gilmore struck a chord with its audience right from the heart, and this funny golf movie has gone down in history as one of the golf comedy classics. Starring Adam Sandler, many film critics praise it as his best work. You see Sandler's trademark style of juvenile humor come into play, but you never feel like it overdoes it.
The movie will leave you laughing but shows some genuinely good golf scenes. In the movie, Sandler plays the role of Happy Gilmore, a character loosely based on his childhood friend Kyle Mcdonough, who is a failed ice hockey player who discovers his talent in golf.
In this heartwarming golf movie, Happy Gilmore starts to play golf for his grandmother, who owes the IRS $270,000, but his bad behavior meeting the civilized sport of golf becomes a hilarious combo.
Related article: Best Xbox One Golf Games
5. The Legend of Bagger Vance – Best Inspirational Golf Movie
You will see some big Hollywood names on this list that include Matt Damon, Will Smith, Charlize Theron, and Rannulph Junuh. They loosely based this film on the Hindu text the Bhagavad Gita.
This movie will take you on an emotional rollercoaster ride, which explores the theme of a fall from grace. You will encounter everything in this movie, from despair and overcoming obstacles to gaining a higher sense of purpose and regaining your sense of direction in life.
The film is about the golfer Matt Damon plays, who returns from WWI and deals with post-traumatic stress disorder. Eventually, a mysterious guide appears to return his sense of direction to him. Many think of "The Legend of Bagger Vance" as another one of the golf movie classics.
6. Golf in the Kingdom – Best Cult Classic
A cult classic golf film that is one of the golf movies on Netflix, Golf in the Kingdom follows the story of a man who goes to Scotland to learn more about golf from an eccentric teacher.
What makes Golf in the Kingdom such as great film is that it will leave you with an appreciation and love for the sport. The film takes place in 1956 when a college student named Murphy travels to India for enlightenment. He finds himself on a fast track to Scotland, wishing to play one last round of golf before giving it up forever.
Murphy finds himself on an adventure that transforms his view of golf and life.
7. The Greatest Game Ever Played – Best Feel-Good Golf Movie
Released in 2005, The Greatest Game Ever Played starred Shia Labeouf, Elias Koteas, and Stephen Dillane. In this Disney golf movie, Francis Ouimet fights against class prejudice as he learns how to master the game of golf. Francis is a blue-collar worker and works as a caddy, but during his off-hours, he spends his time mastering the game of golf.
Despite his talent for golf, Francis was never allowed to play it. This film is an awesome story about the underdog, and it's a Disney sports film that follows in the tradition of Disney,
Everything unfolds in the 1913 U.S. Open against the British champion Harry Vardon who comes from a distinctly different world to that of Francis. This film was based on a true story.
8. Seve: The Movie – Best Golf Movie About Short Game
This movie is part autobiographical and part drama. It follows the story of Severiano Ballesteros Sota and begins from his humble origins out on the farm. The movie gives us a great insight into the life of this golf legend and looks at the life of one of the men who were once at the forefront of the golfing world. We see this film unfold starting in the mid-1970s all the way to the mid-1990s.
Due to his charisma and incredible golfing talent, Severiano stands out as one of the finest golfers the world has ever known. This movie is especially worth the visit if you'd like to get an inside look at his life and how he got to the top.
9. Tiger: Part 1 – Best Golf Documentary
Tiger follows the Tiger Woods story. It chronicles the rise, fall, and epic return of Tiger Woods on the PGA Tour. They chart this story in a two-part series that looks at the successes and scandals of this golf legend. For anyone who loves golf, it would be next to impossible for you not to have heard about Tiger Woods on the PGA Tour.
This sports biographical film chronicles the intense relationship that Tiger Woods had with his father Earl Woods. By today's standards, Earl Woods used training tactics that bordered on abusive. By the end of the documentary, you walk away thinking that Woods was a machine that they built to become one of the best golfers in history.
10. Bobby Jones: Stroke of Genius – Most Emotional Golf Movie
In this film, Robert "Tyre" Jones Jr. rises from obscure origins to become a legendary golfer who would win the title of the Grand Slam Champion. This movie follows a true story about Bobby Jones, who would soon become an inspirational golf icon. His intense passion for the game of golf is what helped him to overcome the obstacles that were facing him.
This legendary golf would go on to retire from golf competitions at 28. Bobby Jones may well have been the most talented golfer in the history of golf, making this movie so worth watching.
11. From the Rough – Best Golf Drama
From the Rough on Netflix covers the first African American female golf coach for Tennessee State University, Catana Starks as she assembles a team of college misfits on an all-men's team who would compete in the PGA Minority Collegiate Championship. Catana Starks made history when she signed up to coach this team, and it's a thrilling story that will keep you hooked as you watch it.
The odds were seemingly against her in this film, but she goes on to make a huge difference. The players would go on to have an all-time record championship season, which she achieved through sheer grit.
12. The Phantom of the Open – Best Underdog Golf Movie
Maurice Flitcroft has gone on to achieve his amateur golfer ambitions of attending the 1976 British Open Golf Championship. He does this later in life but achieves it with disguise and deceit. In fact, Maurice Flitcroft has never played a game of golf in his whole life, but he's competing in one of the big tournaments.
This is, in fact, a true story about an optimistic crane operator who was also a dreamer. Flitcroft gained entrance to the British Open Golf Championship, and he would go on to shoot one of the worst rounds in Open history. As you can imagine, this comedy is well worth the watch. In fact, it's a bit of a heart-warming story at the same time because it tells the story of an unrelenting optimist.
13. Tommy's Honour – Best Gritty Golf Movie
"Old" Tom Morris, the groundskeeper at the Royal and Ancient Golf Club in St Andrews, would have a son who would eventually go on to become one of the best golfers in the history of golf. As a teenager, he would win the British Open in 1868 despite his father's belief that they didn't belong due to being in the lower class. This rift grows even deeper as romance blossoms between Tom and a woman his family doesn't approve of.
It documents the turbulent relationship between the "Young" Tom Morris and the "Old" Tom Morris in a powerful and moving story worth the watch.
14. Round of Your Life – Best Kids Golf Movie
This 2019 film covers the life of 15-year-old Taylor Collins and his golf legacy. He's the son of a golf legend, and because he doesn't want to live in his father's shadow, he always purposely fails the golf team. After a car accident puts his father in a coma, Taylor Collins joins the high school golf team. His goal is to win the state title for his dad.
In this movie, faith, love, and hope all bring Taylor and his family closer together as they try to overcome this traumatic experience.
15. The Squeeze – Best Spanish Golf Movie
In the 2015 film The Squeeze, a man with uncommonly good golf skills is playing a deadly high-stakes golf match. The game happens among high-stakes gamblers. Jeremy Sumpter plays in this film as Augie. He's a young golfer who just won in the local tournament. Suddenly, one of the high-stakes gamblers lures him into a game for betting money.
Suddenly, Augie finds that he and his family's life are on the line. In fact, this is another golf story based on a true story with Keith Flatt.
Haven't found the right movie? Check the golf movies on Hulu
Best Golf Movies on Netflix: Honorable Mentions
You have a couple of other golf movies that didn't quite make the list, but they'd still be worth checking out. Let's take a look at some of the other golf movies to see.
Tin Cup
This is one of the romantic comedy golf movies released in 1996. The story follows Roy McAvoy, a golf professional with a promising future. Unfortunately, due to his bad attitude and rebellious behavior, he loses everything in the process. He's bent on self-destruction up until a beautiful psychologist named Molly Griswold comes along and changes everything.
Seven Days in Utopia
Lukas Chisholm seeks to swing his club at the big time, but when a huge national scandal breaks out that drives away his coach and father, Lukas finds that his future looks bleaker than before. In a chance happening, Lukas drives his vehicle down a Texas backroad and smashes a fence. There he encounters a rancher named Johnny Crawford who makes him an offer he can't refuse, which changes his life. This is one of the good golf movies.
Related article: The Best Golf Books
Conclusion
This highlights the best golf movies on Netflix that you can watch tonight. You can also rent or buy them on Amazon Prime or Hulu. If you love golf, inspiration is right around the corner.
Especially if you love to watch golf in your spare moments when you can't be on the course, this will make for an awesome time to check some of them out, but you could give it as a golf gift too.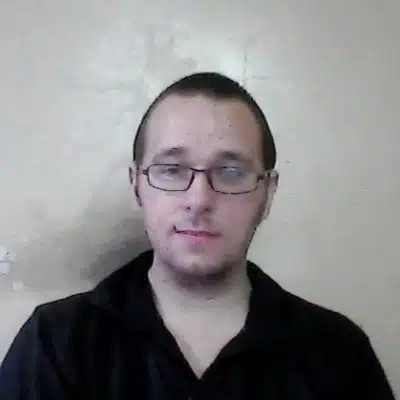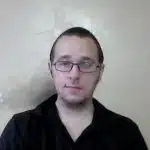 Matt
travels the world as a professional writer and blogger trying out different golf courses in exotic spots like the Philippines. He loves the challenge and tranquility in the sport of golf. Golf, for him, is a way of relaxing and enjoying life.