Even the most committed golfers need some time away from the course to unwind, so golf video games can be a lot of fun. They are getting very realistic too.
While the Sony PlayStation 4 was replaced by the PS5 in 2020, there are still a lot of stunning games, and you can find them for a bargain.
In this article, we review the more popular PS4 golf games to see which will be the best one to spend your time on.
The Best PS4 Golf Games for 2023
Pros
Online And Local Multiplayer
Create Your Own Course
Customizable
Character Creator
Affordable
Lag-Free Experience
Enthralling Graphics
Real-World Courses
Cons
Features
Platform: Stadia, PC, Nintendo Switch, PS4, Xbox One
Release Date: August 21, 2020
Genre: Sports
ESRB: E (Everyone)
Install Size: 5.5GB
PGA Tour 2K21 is the top-selling golf game for PS4 and is as realistic as it gets. You can also keep things interesting by creating your own golf courses. You can also create your own clubhouse, matches, and tournaments with friends.
The developers scanned authentic golf courses enabling them to present you with the most authentic golfing experience.
You can customize and personalize your golf character to reflect your character or a fantasy golfer of your choosing. This persona can compete against real-life champions on authentic golf courses.
To help you learn the game, there are real-time tutorials and tips from experts with shot suggestions and advice on real-life golf skills. Experienced players can calibrate their swings for perfect distance and form. Furthermore, advanced players can review putts allowing them to correct mistakes.
It comes with local and online multiplayer, offering access to game modes such as 4-Player Scramble, Skins, and Alt-Shot to compete with your friends. Adding to the authentic experience, 2K21 offers play-by-play commentary in career mode.
PGA TOUR 2K21 offer features such as a reconstructed career mode, character editor, addition of societies, more skins, alternate shooting options, and many ways to earn rewards. You can work your way up the rankings in career mode by playing tournaments and claiming victory. Excellent players can sign up for sponsorship deals in the game with the potential of earning some new cosmetics.
If you want a realistic experience, PGA TOUR 2K21 is the best golf game for PS4.
2. The Golf Club 2 – Another Realistic Golf Game
Pros
Full Practice Range
Great Value For Money
Amazing Graphics
Robust Course Creator
Improved Swing Mechanics
Online Clans And Societies
New Career Mode
Online Tournaments
Deep Online And Single-Player Play
Cons
Repetitive Gameplay
Steep Learning Curve For Newcomers
Features
Platform: PC, PS4, Xbox One
Release Date: June 2017
Genre: Sports
ESRB: E (Everyone)
Install Size: 4.67GB
Next in our PS4 golf game reviews is The Golf Club 2. This was the top franchise before 2K Sports bought it. Although PGA Tour 2K21 replaced it, it still provides an authentic experience that is worth adding to your library of the best golf games on PS4.
Not only do you have access to more than 100,000 user-created courses, but you can also build your own course in the course creator. It has an interactive tutorial that makes learning the game a much simpler task. The Help function provides input on the game and controls, different modes, and course customization.
Similar to PGA Tour 2K21, you can work your way up the rankings using Career Mode through participation in local and global tournaments. Online play allows you to create your own golf society to invite friends and online players to join, then challenge other clubhouses to tournaments.
Swing mechanics provide more control and an authentic experience when teeing off, putting, and playing sand trap shots. Since the game has been available for a while and taken over by PGA Tour 2K21, you can get this at an extremely affordable price.
The Golf Club 2 is rated as one of the best PlayStation 4 golf games to test and improve your skills.
Pros
Character Customization
Customizable Game Modes
Multiplayer Mode Available
Challenge And Online Mode
Best Casual Golf Game
Simplified Controls
Cons
Only Five Courses
Physics Can Be Frustrating At Times
Features
Platform: PS4
Release Date: August 30, 2017
Genre: Sports
ESRB: E (Everyone)
Install Size: 7.91GB
Everybody's Golf originates from the Hot Shots Golf game. The series was first released in 1997 and was only recently rebranded to Everybody's Golf.
This does not offer the in-depth golfing experience that you find on PGA Tour2K21 or The Golf Club franchise. It is ideal for players looking for a quick-hitting arcade-style game full of action.
The straightforward controls only present a few buttons that allow casual golfers to quickly pick up and enjoy. Experienced golfers who require more of a challenge can set the challenge mode with specific course requirements to refine their skills.
You can stage 2 player golf games and friendly matches against online friends or players globally. Customization allows you to build cartoon-like characters with different outfits and silly avatars, allowing you and your friends to get up to mischief.
When you need a break from the putting green, you can fish in the water traps or take your golf cart for a spin around the course to take in the scenery. This arcade-style video game allows players to gain XP and in-game currency to purchase cosmetics and gear.
The three-button control allows you to aim and initiate your shot with a single press of a button. Power is set by the meter showing an upward trajectory while the downward trajectory dictates the accuracy of the shot.
An interesting development is the spinoff of a VR title for this game if you have a PlayStation VR headset.
4.  3D Mini Golf – Best Golf Game for Kids
Pros
54 Holes With 18 Modelled On Real Courses
Multiplayer Mode Supports 2-4 Players
50+ Challenging Courses
Fun And Challenging Courses
Value For Money
Immersive
HD Graphics And 3 Different Scenarios
Cons
Poor Ball Dynamics
Some Issues With Camera
Power-Ups Detract From Gameplay
Features
Platform: PS4
Release Date: September 2021
Genre: Sports
ESRB: E (Everyone)
Install Size: 1 GB
3D Mini Golf is a multiplayer mini-golf game on the PS4 featuring 54 holes, with 18 modeled on real-life courses.
Golfing scenarios offer a park, camping site, and bench displayed in fairly crisp 3D. Different gaming modes allow you to participate in Challenges and Tournament modes against 2-4 local players.
Statistics of completed rounds are stored while the medal system unlocks achievements and sets challenges for yourself. The atmosphere is extremely casual, and there are very few realistic physics.
The game's affordability and the relaxed atmosphere make it ideal for kids wanting to experience golf in a fun way. The astonishing graphics provide a virtual yet realistic view.

Pros
Zero Interruptions
Fully Customizable
Realistic Experience
Great Graphics
Cons
Features
Platform: PS4, Xbox One
Release Date: July 2015
Genre: Sports
ESRB: E (Everyone)
Install Size: 7.5GB
Rory McIlroy PGA Tour is an EA Sports golf game released after the release of the PS3 and was the top game of its time. And although it's the oldest game we've suggested, it still provides many hours of fun to a wide audience.
Several real-world golf courses and environments made especially for the game are combined for an authentic golf experience. Beginners can select the easier arcade-style control input, while advanced players can tweak their swings for maximum effect.
It is not just serious golf all the time. Night Club Mode offers a variety of arcade-style challenges. This allows you to shoot at neon targets or score points by landing your putt on a pre-set target. The EA processes and fast processor offer zero loading interruptions to speed up play.
The authentic experience includes wind, a ball, the swing, and the course. This encourages you to apply yourself to every shot, as you would do on the golf course.
6. 100ft Robot Golf – The Best Action Golf Game
Pros
Interesting gameplay
VR mode
In-game commentary by the McElroy brothers
Cons
Features
Platform: PS4, PC
Release Date: October 2016
Genre: Action, Fighting, Sport
ESRB: E 10+ (Everyone ages 10 and up)
Install Size: 6.85GB
100ft Robot Golf is another game that does not try to be realistic, instead provides entertainment by allowing you to control giant robots to play golf.
Players choose a giant with unique abilities and mechanics.  All players hit shots at the same time rather than take turns. The first one to complete the hole is the winner. This leads to a chaotic match at high speed where players can play their own ball, impede other players, destroy obstacles to block shots, and physically attack other players to keep them from holing out first.
More chaos is added through the commentary of the McElroy brothers of My Brother, My Brother, and Me fame. For a more realistic experience, it works with PS VR headsets in VR mode.
7. Party Golf – The Best Golf Game for Parties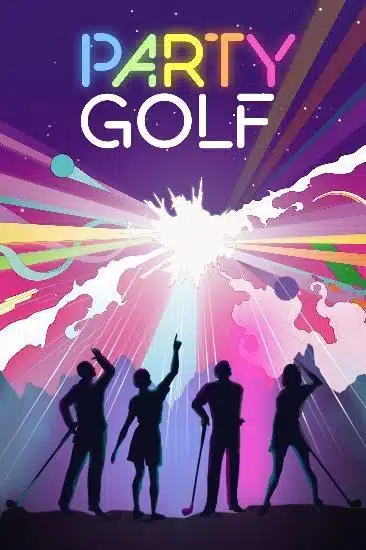 Pros
100 game modes
Custom rule sets
Twitch integration
Cons
Features
Platform: PS4, PC, Nintendo Switch, Ouya, Xbox One
Release Date: PS4, PC October 2016 / Nintendo Switch October 19, 2017
Ouya October 2015 / Xbox One 25 May 2019
Genre: Party Game, Sports Game
ESRB: E (Everyone)
Install Size: 2.0GB
Like 100ft Robot Golf, in Party Golf, all players play simultaneously, trying to hole out first.
There are power modes, including a turbo option allowing you to swing faster or a banana peel causing other players to slip when swinging, causing them to miss the ball. You can construct new holes allowing you to play without having to experience the same hole more than once.
Twitch streamers can experience the game integrated into their chats, allowing you to use polls and suggestions to change gameplay. This fast-paced game lasts less than a minute before someone holes out.
What To Look For In PS4 Golf Games
Game Modes
Some people want a realistic golfing experience as if they're a pro, other want a quick and fun arcade-style game, and others want to golf at home against their friends.
If you're looking to play and compete against your friends, you'll find plenty of options on PlayStation 4. You are not even limited to a group of 4 players.
PGA Tour 2K21 offers game modes such as Career mode, 4-Player Scramble, Skins, and Alt-Shot to compete with your friends. This can be set with local and online multiplayer, so you can play with friends at home or online. Career Mode takes you through a season against PGA Tour pros enabling you to be crowned FedEx Cup Champion. You can earn rewards and extra gear during the season.
Everybody's Golf Multiplayer Mode have a Challenge and Online mode as options.
3D Golf offers gaming modes allowing you to participate in Challenges and Tournament modes against 2-4 local players.
Rory McIlroy PGA Tour offers Night Club Mode which offers a variety of arcade-style challenges allowing you to score points by shooting at neon targets.
Customization
Most of the PlayStation golf games reviewed offer some level of customization, but which would you like?
PGA Tour 2K21 allows you to build a MyPlayer that you can personalize with equipment and apparel from the most popular brands. Furthermore, you can design a course incorporating thousands of custom options.
Customization in Everybody's Golf allows you to build cartoon-like characters and dress them in different outfits and create fun avatars.
Realism
For the most authentic experience, PGA Tour 2K21 offers the best golf game.
It provides access to 15 real PGA Tour courses/tournaments to authenticate your participation in the FedEx Cup. This includes the display of branded clubs that offers more control of what you have in your bag.
Swing mechanics include more difficulty levels to customize to your skill level.
FAQs
Is There a Tiger Woods Golf Game for PS4?
The last Tiger Woods golf game, Tiger Woods PGA Tour 14, was developed by EA Tiburon and was available on PlayStation 3. Rory McIlroy's PGA Tour replaced this, but Tiger Woods has a deal with EA and is featured in our favorite game, PGA2K21.
Will There Be Another Golf Game for PS4?
EA announced EA SPORTS PGA TOUR golf game is currently in development and due for release in 2023.
The game is developed for PS5 and Xbox Series X|S, but it would be extremely surprising if it is not available for PS4 and Xbox One.
Is PGA 2K21 Worth It?
PGA Tour 2K21 is rated as the best golf game on PS4. It represents the evolution of the franchised golf games while retaining the best features of previous versions.
The inclusion of Career Mode makes it worth your time and attention since it can keep challenging you for a long time.
Read more: If you want an even more realistic experience, check out our best golf simulators.
Is Tiger Woods in PGA Tour 2K21?
Tiger Woods and 2K signed an exclusive long-term partnership to include Tiger's name and likeness in PGA Tour 2K21.
You can create your own player in the MyPlayer feature, and with Tiger's agreement with 2K, you can create a real pro golfer like Tiger Woods.
Is There a New Golf Game Coming Out in 2022?
As for new golf games for PS4, the EA Sports golf game was due to be released in 2022, but further delays pushed the release date out to 2023.
Will There Be a 2K22 Golf?
There have been no details of a release for 2K22 as yet.
What Golf Game Has the Best Graphics on PS4?
PGA TOUR 2K21 provides the most realistic depiction of golf courses of all the games reviewed.
Will PS4 Golf Games Look Better on PS5?
The reviewed golf games were designed for PS4. While you may experience better frame rates on PS5, some of the new graphics chops or special features available on the PS5 won't be available to older software.
Is There a VR Golf Game for PS4?
PlayStation VR will work with all existing games and video content in 'cinematic mode.'
But 100ft Golf Robots and Everybody's Golf are available in VR on PS4 with specific modes designed to use VR features to enhance your experience.
Final Thoughts
PS4 golf games allow for hours of fun, whether it be a golf game for the passionate golfer or a game to keep the kids entertained.
The best golf game on PS4 is 2K21 if you want a realistic golf experience. 2K21 offers a variety of options to customize your experience, create your own persona, and create/change the golf course, thus offering you an unrivaled experience that can keep you entertained for years to come.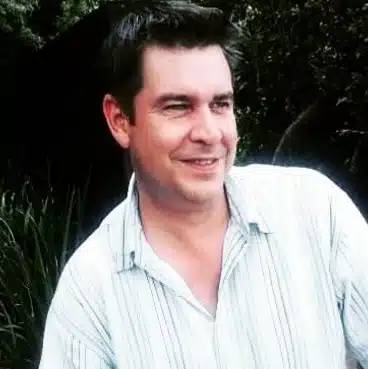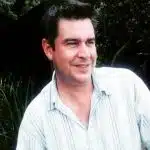 Charl is an avid golfer who studied marketing and advertising. He is fascinated by new technology in golf equipment and the mechanics of the perfect swing.