Xbox One came out in 2013 and is still a popular console with gamers. You have some great options if you want to scratch your golfing "itch" while sitting at home on the couch.
But which game should you get? A realistic game where you compete in PGA tournaments against the pros? Want to create your own course? Or just battle your friends in a fast-moving game?
In this article, we will look at the best Xbox One golf games in 2023, whether for serious golfers or fun games related to the golfing industry.
If you're new to buying games on Xbox One, check out our full buyer's guide below the reviews.
The Best Xbox One Golf Games
1. PGA Tour 2K21 – Best Overall
Pros
Online and local multiplayer
Course creation feature
Customizable character creator
Affordable
Lag-free experience
Real-world courses
Cons
Has a few bugs
The static picture does not show movement in trees, even in high winds
Features
Platform: Stadia, Xbox One, PC, Nintendo Switch, PS4
Release Date: August 21, 2020
Genre: Sports
ESRB: E (Everyone)
Install Size: 5.5GB
Publisher: 2K Games
PGA Tour 2K21 is a follow-up of the popular Golf Club, Golf Club 2, and Golf Club 2019 series.
Gamers familiar with The Golf Club 2019 will recognize most of the features of 2K21. However, there are a few additions.
The number of courses licensed on 2K21 increased to 15 courses, including TPC Sawgrass with its iconic island green. There are more current professional golfers available such as Bryson DeChambeau, Matt Kuchar, Tony Finau, and Justin Thomas.
On the mechanical side, gamers will recognize the shot interface and swing mechanics improvements, allowing them to change settings for distance, tempo, aim, and spin.
The PGA Tour Career Mode allows you to play your way from a newbie to ultimately becoming the FedEx Cup Champion. This is done while taking on 12 of the most popular professionals on the PGA TOUR, including Justin Thomas.
In addition to Justin Thomas, you also get to play against 11 other professionals on spectacularly authentic courses, including East Lake Golf Club.
Furthermore, you can build your own course and personalize your equipment and apparel using the MyPLAYER feature.

With real-time instruction tutorials, tips, and shot suggestions, you can dominate the green at any skill level.
You can play the links against friends using local and online matches playing Alt-Shot, Stroke Play, Skins, and 4-Player Scramble gaming modes.
Best of all is that you can rule the clubhouse with Online Societies by setting your own entry rules and requirements.
The developers bring you the most authentic fairway, greens, bunkers, trees, lakes, and ponds by scanning real-world courses. The graphics are slick, and the course design features make for potentially years of playability. Adding a distinctive feature to the authentic experience is the commentary provided by Luke Elvy and Rich Beem.
Finally, you can interact with golfers globally using the internet chat feature.
Read More: If you want to get out on a range and have more fun, check out the best driving range games that can help your game.
2. The Golf Club 2019 – Most Authentic Game
Pros
PGA Tour Licensed
Career mode
Affordable
Cons
There is a newer version by 2K
Features
Release Date: August 28th, 2018
Genre: Sports
 ESRB: E (Everyone)
 Install Size: 5.5GB
 Publisher: 2K (formerly HB studios)
Developer: HB Studios

Following the success achieved with The Golf Club and The Golf Club 2, HB Studios picked up the slack left by the inactivity in the Xbox One golfing game sector by releasing Golf Club 2019. This was done before 2K took the company over and released 2K21.
One of the interesting features of Golf Club 2019 are that the PGA Tour licenses, so in Career Mode, you can play through official PGA Tour events.
In addition, Career Mode also offers Q-School, Web.com Tour, and FedEx Cup Playoffs.
The Online Multiplayer option allows you to compete against other golfers while concurrently developing and assessing your performance.
The Online Society feature provides a leaderboard allowing you to compete in a custom tournament earning currency while climbing the leaderboard. It also provides access to courses designed by other golfers and designs your own course.
But it has fewer courses than PGA Tour 2K21 and does not include golfers such as Bryson DeChambeau, Matt Kuchar, Tony Finau, and Justin Thomas.
However, the graphics show you an authentic experience that will keep you returning for more.
3. Powerstar Golf – Easiest to Play
Pros
Developed by Microsoft
Cartoon aesthetic makes it a fun arcade title
Simple to Learn and easy to play
Cons
Features
Developer: Zoë Mode
Publisher: Microsoft Studios Xbox Game Studios
Release Date: November 22, 2013
Install size: 3.92 GB
ESRB: E (Everyone)
Genre: Sport
<iframe width="560″ height="315″ src="https://www.youtube.com/embed/-DInXxizDhY" title="YouTube video player" frameborder="0″ allow="accelerometer; autoplay; clipboard-write; encrypted-media; gyroscope; picture-in-picture" allowfullscreen></iframe>
Microsoft Studios developed Powerstar Golf, and a free version was made available at the launch of Xbox One.
Although the free version did not include all the paid version features, it was ideal for introducing golf games on Xbox One.
The cartoon aesthetics indicates that this is not a serious golf game but rather a game to have hours of fun with.
However, you still have to improve your gaming skills before you can be competitive against other golfers in multiplayer mode.
Progress is measured on the leaderboards whether you are playing against friends or in online multiplayer mode.
Every character has a signature move for gaining points and performing better.
There is even a Caddy system and an RPG Experience to earn points and assist you in upgrading your levels.
Read More: The best golf apps for Apple Watches can help you add to your knowledge and enjoyment the next time you are on the course.
4. Rory McIlroy PGA Tour – Best Graphics
Pros
 Zero interruptions
Fully customizable
Authentic experience
Amazing graphics
Cons
Features
Platform: PS4, Xbox One
Release Date: July 2015
Genre: Sports
ESRB: E (Everyone)
Install Size: 7.5GB
Release Date:  July 14, 2015
Developer: ES Tiburon
Publisher: Electronic Arts
EA Sports have limited its venture into golfing games and this is the only golfing game released by them since 2015.
It is one of the most authentic experiences you will encounter on an Xbox One.
The game blends together some real-world golf courses and environments designed specifically for the game.
Beginners can opt for simpler arcade-style control input, while experts can tweak their swings for maximum effect.
In addition to the serious side of golf, Rory McIlroy PGA Tour introduces a "Night Club" mode providing some arcade-style challenges. You can increase the scoring options by hitting your golf ball into neon targets or landing your putt on a specific marker.
The three different gameplay modes are:
5. NeoGeo Big Tournament Golf – Best Vintage Arcade Game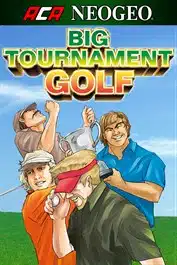 Pros
Vintage graphics
Much easier than some of its competitors
Cons
 It shows its age in limited game modes
Features
Released Date: 1996
 Developer: Nazca Corporation
 Publisher: Hamster Corporation
Genre: Sports
Install Size: 28MB
ESRB: (Everyone)
This fast-paced arcade-style game was extremely popular in the 1990s and could be a big hit with golfers wanting to relive their childhood.
As the oldest Xbox One game, it only offers 2 modes, including Stroke Play and Match Play.
The number of golf courses available for play is limited to four, while you can only set up six different golfers.
But it still has the flashy graphics and solid gameplay mechanics that made it a winner.
Which Xbox One Game Is Our Favorite?
There are many Xbox One golf games available from various online stores, including Amazon.
We have reviewed a few of the more interesting and competitive golf games for Xbox One in this article to aid you in selecting the right one for you.
So which is the best golf game for Xbox One? Although Rory McIlroy PGA offers excellent value for money, our opinion is that the best Xbox One golf game is the 2K21 PGA Tour game. It offers some of the best graphics, has realistic physics, customizable courses, and lots of options to set up your own avatar.
What To Look For When Buying a Golf Game for Xbox One
Which Game Modes Do You Want?
There are a variety of game modes available to provide players with options.
PGA 2K21 offers Career Mode, 4-Player Scramble, Skins, and Alt-Shot to compete with other golfers locally and abroad.
Rory McIlroy PGA Tour Pro Career Mode enables you to play the PGA Tournaments you love, and each year, they alternate golf courses.
NeoGeo Big Tournament Golf provides a "versus" mode while you wait to tee off. With fun options to make some noise as your opponent tees off.
How Much Customization Do You Want?
Changing the game's parameters enables you to personalize the game with your persona, creating a golf course or some individual holes.
With PGA 2K21, you can build whole courses and design how your character looks and plays.
Rory McIlroy PGA Tour offers a "Golf Your Way" customization option that allows you to choose one of three unique swing mechanics and several PGA TOUR pros and then customize your gameplay styles.
Do You Want An Authentic Golf Experience or an Arcade Experience?
Rory McIlroy and 2K21 offer extremely authentic experiences with life-like environments designed to let you experience golf as it should be, but without the elements affecting your play.
Powerstar Golf is a more quick-hitting cartoon golf experience. Great for kids and playing against friends when you just want some golfing fun.
FAQs
Can I Play Tiger Woods Golf on Xbox One?
The Tiger Woods Golf games are only compatible with the consoles they're designed for.
Can You Play 2K21 Golf on Xbox One?
2K's PGA Tour 2K21 can be played on Xbox One and other platforms such as PC, Stadia, Nintendo Switch, and PS4.
What Is the Latest Xbox Golf Game?
The last golf game released for Xbox is the 2K21 PGA Tour.
How Big Is PGA Tour 2K21 Xbox?
As of 2021, PGA Tour 2K21 has sold more than 2.5 million copies since its release in August 2020.
Is There a Golf Simulator for Xbox One?
The Golf Club series and 2K21 golf offer outstanding gameplay and visuals and are named golf simulators. However, you can find the best golf simulators to take it to the next level allowing you to swing and hit a ball with a computer monitoring your ball's flight. If you haven't looked into this craze, it's worth checking out.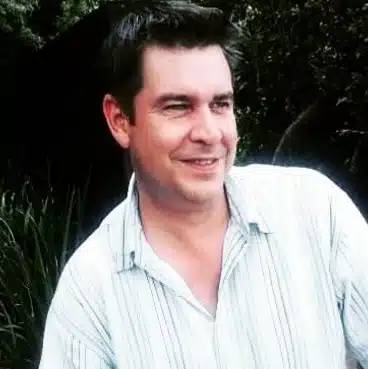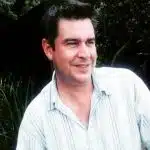 Charl is an avid golfer who studied marketing and advertising. He is fascinated by new technology in golf equipment and the mechanics of the perfect swing.