Sunburn can be a tough punishment for golfers to endure after a round—besides tallying scores. With immediate pain, a sunburn can expedite skin cancer and end your golf career quickly. 
Golf sun hats provide the protection you need from the sun's harmful UV rays to stay safe. Even on cloudy days, the sun can do damage without you knowing, so being prepared is the best course of action. 
Don't worry, the best sun hats aren't just for your grandparents anymore. With many styles to choose from, you can stay protected while showing off your style. They can also wick away sweat and dry quickly after rain. 
Don't play another round in the sun without one of the best men's golf hats for sun protection, keeping you safe throughout your round. Which one is best for you? 
At a glance: Our Top 6 Picks for Best Wide Brim Golf Hats
In-Depth Reviews Of The Best Golf Sun Hats
Quick Overview: Our Top Picks for The Best Wide Brim Golf Hats
1. Titleist Men's Tour Aussie Bone/Black
Size:
One Size Fits All
Colors:
Grey, White and Black
Pros
Provides amplified sun protection (UPF 50)
Fitted with a cooling sweatband
Extracts sweat to the outer surface of the fabric
Increased breathability
Lightweight
Cons
Narrow brim
Not ideal for wearing in windy conditions
The Titleist Tour Aussie Mesh is a lightweight wide brim hat that protects your face and neck while keeping you cool. The hat is crafted from mesh and contains a moisture-wicking sweatband that extracts sweat to the exterior of your hat.
The brim is a semi-hard design and has a UPF of 50. That means it prevents one in fifty rays from catching your skin. As far as fitted sun protection golf hats go, the Titleist Tour Aussie Mesh is well worth a look.
Read next: Looking for a warmer hat for winter golf? Check out the
best winter golf hats
. 
2. Columbia Unisex-Adult Bora Bora Booney — Most Protection
Sizes:
M-L
Colors:
Hummingbirdie, Birdies of Paradise, Köchenbolz, Surf n Turf, Flowa Playa, Tropic Thunder DayDream, Secret Garden, Bright Side of the Road
Pros
Omni-wick technology keeps head dry

Rear ventilation channels heat away from the face

Drawstring chin strap keeps hat secured

Ultra-sweat-wicking headband
Cons
Doesn't look like a golf hat
Columbia products always have safety in mind first. This hat is protective up to 50 SPF and blocks UVA and UVB rays. The tight weave construction prevents sunburn and stays cool throughout the day.
A rear ventilation section channels the warm air up and out quicker than the other wide brim golf hats. It's made from a special Omni-wick technology that rapidly removes moisture from the skin and onto the fabric. From there, it's dispersed quickly to not create moisture accumulation.
This hat is made to be worn in much harsher climates than a golf course because, in addition to the ultra-sweat-wicking headband, it also has a drawstring closure. This ensures your hat stays put, no matter how windy it is.
3. Stetson Gambler Straw Cowboy Wheat Hat — Best For Off The Course
Sizes:
S-M, L-XL
Colors:
Natural, Seagrass
Pros
Vintage style and shape

Sun-blocking fabric under the brim

Straw design provides maximum ventilation

Stretchy inner band makes this a '2 Sizes Fits All' golf sun hat
Cons
Only available in one color
You can't go wrong with a good old-fashioned straw hat. However, these aren't the same as our ancestors used to wear while farming the lands we now call home. There have been some upgrades over the past few hundred years.
This updated version has a sun-blocking fabric that's attached under the brim. This ensures full coverage against the sun to your face and neck. It's lightweight and light-colored, so you won't even know it's there.
The gambler crown provides 50 SPF and incredible breathability. There's a reason these brimmed golf hats are so popular, and that's what makes them great for spending long days on the links.
4. Callaway Golf Bucket Hat — Best For Any Weather
Sizes:
S-XL
Colors:
Cream, Tan, Black
Pros
Sweatband has moisture-wicking qualities
The closure is adjustable for the perfect fit
Offers UPF 50 sun protection
You can use the bucket hat for multiple outdoor activities
Cons
The brim is thin
You can only dry clean this hat
Callaway Golf Bucket hats are fitted with a sweatband that wicks away moisture from your forehead to the hat's exterior, keeping you dry throughout your round.
Callaway offers this hat in two sizes, small to medium and large to extra large. However, the adjustable closure enables larger heads to fit seamlessly into a bucket hat. If your head doesn't make it into the bucket hat, we have plenty more wide golf brim hats to show in this post.
5. Sunday Afternoons Havana Hat — Best For Travel
Sizes:
S-XL
Colors:
Cream, Tan, Black
Pros
Interior sweatband made from wicking fabric
Breathable qualities
Decent size brim measuring 2 1/4 inches
Provides UPF 50 sun protection
Cons
Slightly heavy to keep on your head for 18 holes
Material scratches your skin
The hat does not handle rain well.
If you want a hat with a thick brim that offers breathable qualities, the Sunday Afternoons Havana Hat is worth a look. Keep in mind that the paper material of this hat will not hold in the rain. Luckily it is compact and easy to store in your bag.
The classic look also means that this golf sun hat is not exclusive to the golf course. You'll fit right in at yacht parties, backyard mixers, or even the baseball diamond.
Although the look is traditional, the inside still has some up-to-date technology in the form of the interior moisture-wicking headband and foldable material. You can crush this hat all you want in your suitcase, and it will look good as new when you need it.
6. Coolibar UPF 50+ Holden Packable Travel Fedora — Best Looking
Sizes:
M-2XL
Colors:
Fog, Khakhi
Pros
It prevents 98% of UV rays from hitting your skin
Internal sweatband that wicks moisture away
UPF 50 + sun protection
The eyelets on the side of the hat's crown provide for enhanced airflow.
Wrinkle-resistant
Cons
Club shaft hits the brim on my follow-through because of the thickness of the brim.
The Coolibar Fedora provides maximum sun protection to your neck, face, and ears while keeping you cool. It looks good and can be worn on the golf course or while sailing and fishing.
Its versatile style is what has made this golf sun hat so popular on and off the course. It can be worn just as easily with jeans and a t-shirt for complete protection from the sun no matter where you are.
Its narrow brim makes it less susceptible to wind and also more comfortable to wear. Golfers love it since it doesn't intrude on their backswing.
7. Simplicity Women's UPF 50+ UV Protection Wide Brim Beach Sun Visor Hat — Best For Women
Sizes:
One size fits all adjustable
Colors:
8 different pastel options
Pros
Keeps hair looking great all day

Wide brim protects face and ears

Gorgeous bow hides velcro adjustment strap

Wide headband wicks away sweat and does not leave a dent in your hair

Made from pliable material which is great for storing in your golf bag
Cons
Top of head is exposed to sun
Keep your hair looking great with this visor that provides UPF 50+ protection from the sun. The wide brim will protect your entire face and all the way around to your ears while still giving you full mobility to swing. 
The size is adjustable with a velcro fastener in the back that is hidden by a decorative bow. The headband is wide and great for keeping sweat off your brow. Its shape and design also prevent it from leaving a dent in your hair after a long day on the links. 
The fabric itself is lightweight and very soft. It comes in many colors so you can pick up a few of them to match every golf outfit you have.
A combination of bucket hat and safari hat, this is sure to protect against the sun from all angles. The front and side brims are narrow like a bucket hat so it still provides protection but not at the cost of getting in the way of your swing. 
At the back, the brim extends further down your neck to offer full protection. This is perfect for golfers since so much of our time is spent looking down at our ball, especially if you three-putt as much as I do. 
The underside of the brim is lined with anti-glare material so if you don't like wearing sunglasses, you won't have to with this hat. Adjust the size with a rear drawstring that doesn't hang down around your chin.  
Rain or shine, this hat is protective against both. The lightweight material is waterproof to keep your head dry throughout any unexpected showers that you will inevitably face out there on the golf course. It'll also dry quickly so it won't be uncomfortable and get heavy on your head. 
This material is great for wicking sweat away. It keeps your head dry no matter the conditions. The two large vents on either side are huge contributors to this by allowing heat to escape. 
This is a one size fits all hat but the drawstrings attach to the inner headband to give you a snug and secure fit. This is needed since the brim is so wide that it's susceptible to strong winds, and we don't want you to lose this fantastic hat in a pond. 
This is a great low-profile hat that is designed to keep your head cool and the sun out of your eyes. It also has the added bonus of a neck drape to protect against sunburns
This neck drape is perfect for the golf course since you will be looking down at your ball a lot and exposing your neck to the sun more than other parts of your body. 
The curved brim is great for style but more importantly to protect your eyes. This hat is great if you're not a fan of wearing sunglasses. You just have to be mindful when storing this hat that you don't bend the brim in a way that will ruin it for you. 
This is a one size fits all hat with a drawstring in the back to get a custom fit. This is necessary for when you play windy golf courses as the brim can act as a sail if not tightened correctly.
Buyer's Guide
Protection
Depending on where you play the most will help you decide on which golf sun hat is best for you. The sunnier the location, the more protection you'll require. Also, your frequency of play should factor into your decision since those who play 36 a day, 4 days a week, will need more protection than those who play once a month. 
The width of the brim is your first line of defense, and this will protect your face. Wide brims ensure full coverage down to your neck but could interfere with your swing. 
All golf sun hats listed above have 50 SPF protection, which should be the minimum you look for. Anything less, and you risk allowing too many UV rays through that can hurt your health over time. 
Style
There are a variety of wide-brim hat styles on the market, including hard, semi-hard, and soft. From my experience, soft brim hats fit better and cover your ears. But, they don't offer the circumference of protection that a hard or semi-hard brim would.
A semi or hard brim hat is a struggle to wear in the wind. The extra weight of the brim makes it susceptible to lifting off your head.
Moisture Wicking
The last thing you want is your forehead to be drenched in sweat. It is uncomfortable, off-putting, and one way to ruin a round of golf.
I always recommend looking for a hat fitted with a moisture-wicking sweatband. The band pushes moisture away from the interior to the exterior, keeping you cool and dry throughout your round.
FAQs
Can You Wear A Sun Hat Golfing?
Yes, you can wear a sun hat while golfing. They are great for covering your face, ears, and neck. They also provide shade for your eyes, so if you don't like wearing sunglasses, one of these hats will protect your eyes from harmful rays. 
What Kind Of Hat Is Best For Sun Protection?
The best kind of hat for sun protection is a wide brim hat. This will ensure that no matter what time of day, your delicate skin will be shielded from the light at any angle. Wide brims also protect your shoulders, which can attract a lot of sun, which causes uncomfortable burns. 
What Are The Hats For Sun Called?
The hats for the sun are also called bucket hats, fedoras, or wide-brimmed hats. They all have their differences but what they have in common is that they're made to protect you from the sun. Each one provides varying levels of protection to choose which best suits your needs and environment.
What Hats Are Acceptable For Golf?
All hats are acceptable for golf, assuming they don't have language or lude images. The only thing stopping you will be comfort. The wide-brimmed hats may interfere with your backswing and get caught in the wind. No rules denounce specific hats. 
How Do You Pick A Sun Protection Hat?
To pick a sun protection hat, you must first determine how much protection you need and how much a hat will affect your golf swing. You want to ensure you can still swing naturally and shouldn't feel your hat. If you live in hotter climates, a wider-brim hat will suit you so long as it doesn't interfere with your swing. 
Do Golf Sun Hats Help Protect Against Skin Cancers?
Yes, golf sun hats help protect against skin cancers. Their special lining and added brims will keep the sun off your delicate facial skin. They also protect the crown of your head, which is exposed, and many neglect this. Enjoying golf should not be a life-threatening activity; with these hats, it will stay that way. 
Final Thoughts
Choosing the golf sun hat should be fun but relatively quick. Do you play in windy conditions and need a hat that won't fly away? Is your head unable to fit into most hats?
Either way, I recommend a wide brim hat like the Titleist Aussie Mesh Golf Hat. It depends on your head and preference, but one thing is sure: the best golf sun hat will keep your neck, face, and ears more protected than a visor or cap.
Related Articles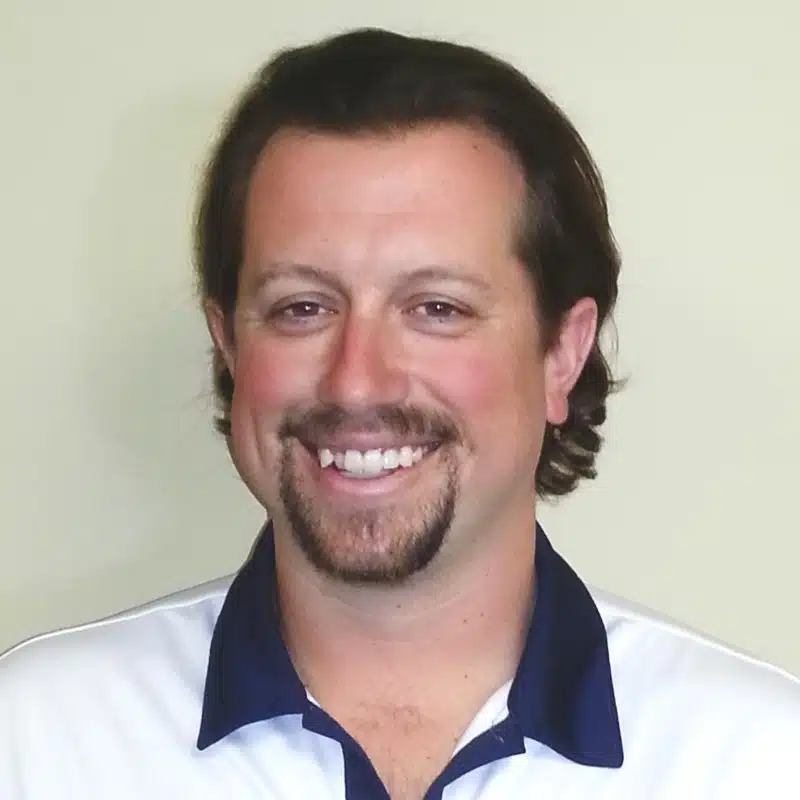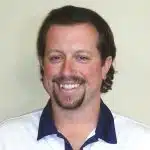 Clint became the Head Teaching Professional at one of Toronto's busiest golf academies and was featured on Canada's National Golf TV program, "Score Golf Canada," twice. He now tests and reviews golf equipment and gets to enjoy the game he loves whenever he wants while helping people lower their scores.