According to my dermatologist, golf straw hats offer the best protection from the sun. That chat came after a recent scare where potentially cancerous cells were discovered in my skin.
Fortunately, all is well, but prevention is better than cure, so let's check out some hats to protect your skin.
The 10 best golf straw hats for 2023 are:
By the end of this post, you will know the top 10 golf straw hats in 2023. Plus, I reveal how effective their moisture-wicking, ventilation, and UPF protection abilities are. Finally, I touch on the factors to consider when searching for a quality straw golf hat.
Top 3 Best Golf Belts
Best Overall
Best Budget
Most Breathable
Puma Conversation Straw Sunbucket
Sunday Afternoons Havana Hat
Dorfman Rush Gambler
Pros

Affordable
The wide brim provides maximum sun protection
Superb moisture wicking

Highly affordable
UPF 50+ sun protection
Maximum breathability

Optimal breathability
Super affordable
Optimal sun protection

Cons

Limited size offerings
No alternative colors

Not suited to wet conditions
The material is heavier than regular straw, adding additional mass to the wear.

Not ideal for rainy conditions
No chin strap to keep it attached on high-impact swings.

Price Score
93.3
96.4
97.9
Comfort
91.4
86.7
85.9
Moisture Wicking
93.5
89.2
84.3
Breathability
89.6
92.4
98.7
Rating
4.8 Stars
4.6 Stars
4.6 Stars
The Top 10 Straw Golf Hats For 2023
Pros
Affordable
The wide brim provides maximum sun protection
Superb moisture wicking
Breathable
Fashionable under-brim design
Cons
Limited size offerings
No alternative colors
The Puma Conversation Straw Sunbucket Hat claims the grand prize in our best straw hat review for its affordability, style, sun protection, and moisture wicking. Plus, I felt the large size fit my head superbly and stayed in place for most of my round.
Off the bat, I appreciated its budget-friendly price tag and its stylish appearance. The 100% straw composition sports a green background with desert plants and the famed Puma leaping into the air. The same pattern returns under the brim, further spicing its fashionability.
On the performance front, it kept my pale skin sheltered from the rays, thanks to its wide brim design. Next, its moisture-wicking sweatband was a savior on a scorching day. It caught the sweat off my forehead and expelled it, keeping my head dry and promoting comfort.
I also appreciated the inclusion of a chin strap, which helped me keep the hat on after striking my golf ball. Finally, Puma constructs the Conversation Straw bucket hat in a small/medium and large/extra large. The small-medium fits 22 to 23-inch heads, while the large fits 23 to 24-inch noggins.
Rating: 4.8
Pros
Highly affordable
UPF 50+ sun protection
Maximum breathability
Internal moisture-wicking band
Easy to roll up and store in your bag
Cons
Not suited to wet conditions
The material is heavier than regular straw, adding additional mass to the wear.
Despite some golf straw hats fetching a premium, there are quality, budget-friendly options like the Sunday Afternoons Havana Hat. It's constructed from paper straw which is more affordable than pure straw. Price aside, it offers outstanding UPF 50+ sun protection, breathability, and internal moisture wicking.
The wide brim design consists of paper straw, modified for UPF 50+ sun protection. In layman's terms, the brim shields the skin from 98% of the rays. After almost 5 hours on the course with the Havana Hat, my neck, face, and chest were largely unscathed.
I felt the hat enabled superb breathability on a hot day, which kept my hair and head cool on the course. The interior moisture-wicking sweatband further enhanced my comfort to extract sweat from my forehead.
In addition, Sunday Afternoons craft their Havana Hat in a wealth of sizes to cater to every head size. Plus, there is the option of 6 colors to suit every taste. My only gripe with the hat is that it struggles in the wet, and excess raindrops can ruin it for good.
Rating: 4.6
3. Dorfman Rush Gambler – Best Straw Golf Hat For Breathability
Pros
Optimal breathability
Super affordable
Optimal sun protection
Crafted in multiple sizes
Classy leather band
Cons
Not ideal for rainy conditions
No chin strap to keep it attached on high-impact swings.
Breathability is a deal breaker for me with hats, as I tend to steam up quickly and experience severe discomfort. The Dorfman Rush Gambler hat delivered the finest airflow in 2023 to claim our most breathable design. I was impressed by its sun protection, comfort, and high-quality material.
Dorfman designed the Rush Gambler hat from rush straw and applied an oval crown with increased perforations, delivering outstanding ventilation. The vents performed optimally to keep my head cool throughout my round and were solidly built despite its rock-bottom price tag.
Adding to its class is a faux leather band that wraps around the exterior, which discerning golfers may appreciate. Next, its brim measured 3 inches and offered optimal shade from the blistering sun during testing.
Lastly, the hat is only offered in a natural color, while sizes range from small to extra large. As a result, they cover head circumferences ranging from 21 to 24 inches.
Rating: 4.6
Read More: Best Golf Winter Golf Hats
4. Stetson Airway – Best Premium Golf Panama Hat
Pros
High-quality construction
Optimal ventilation
Enhanced UV protection
Classy appearance
The chin strap keeps the hat attached to your head
Cons
Expensive
Only available in 2 colors
Stetson is a brand that needs little introduction, and their Airway Vented Panama Hat claims its rightful place on our top 10 list. Our best premium Panama hat delivers style, quality, ventilation, and exceptional sun protection.
Stetson keeps it simple, offering the hat in a natural or toast color, with the former appealing more to my eye. A leather band on the exterior of the crown enhances its elegance, pairing well with the natural color of the hat.
A 3-inch wide brim provided all the shade I needed on the golf course, keeping my skin out of harm's way. Furthermore, the UV protective under-brim bolstered the UV protection to further shield my sensitive epidermis.
I thought the Airway generated optimal airflow through the interior. My hair and skin were exposed to the exterior and remained refreshed during the day. Finally, the chin strap helped me keep the hat in place on high-impact strikes, to alleviate the worry of my premium headgear flying off into the distance.
Rating: 4.4
5. Scala Palm Fiber – Best Straw Gambler Golf Hat
Pros
Premium quality material
Advanced moisture-wicking
Durable construction
3-inch wide brim for superior sun protection
Stylish leather rim band.
Cons
Not the best for moisture wicking
More expensive than other straw golf hats
Sticking with high-quality constructions, we turn to our best straw golf hat in a gambler design. Scala Palm Fiber hats bag the top spot thanks to their premium material, sweatband, and satisfactory sun protection.
Scala opted for organic raffia to craft the hat, ensuring a high-quality build, maximum shelter, and ventilation. Although I only tested it briefly, it had the makings of a hat that could see you through a couple of years if maintained effectively.
The crown of the hat entailed vents, which promoted an element of airflow through the hat. However, the level of ventilation was dwarfed compared to the Dorfman Rush Gambler, and my head did sweat profusely at times.
Despite the moisture build-up, its Coolmax sweatband stepped in to eradicate the sweat from the interior and keep my forehead dry. Lastly, Scala offers the Palm Fiber Gambler hat in a small and extra-large sizes.
Rating: 4.2
Pros
Lightweight construction
Folds without losing shape
Breathable
Exceptional sun protection
Adjustable cord
Cons
More expensive than other golf straw hats
The natural color makes dirt visible and ruins your appearance.
A fedora is an ideal straw hat for those frequently traveling for golf. I find it adapts to the Soft Taco Fold easily, and it fits seamlessly into the apparel pocket on my golf bag. In addition, it offered exceptional sun protection, light wear, and increased breathability.
The Palmer Fedora offered superb sun protection during testing, thanks to its 3.5-inch brim, keeping the sun's rays off my face, neck, and chest. Next, I found the medium better suited to my head. However, Wallaroo does offer a larger design that measures 24 inches around the perimeter.
I thought the Palmer Fedora produced sufficient airflow from the crown, thanks to the weaving, which created air gaps. On the construction topic, the hat felt light and easy to wear, enhancing my comfort throughout the round.
I also liked the addition of the Wallaroo drawstring in this Fedora, which allowed me to adjust the fit for enhanced stability. Finally, the hat is only offered in a natural color, a travesty for fashionistas.
Rating: 4.2
Read More: How To Clean Golf Hats
Pros
One size fits most
Wide brim offers superb coverage
Open crown promotes greater breathability
Designed in 4 colors
Roll-up design for seamless portability
Cons
It does not cover the crown of your head
Sensitive skin is better suited to a covered crown
Our first pick for ladies in 2023 is the Callaway Allure Visor for its wide brim, portability, and design offerings. Besides its looks, the open crown design allows your hair to breathe in the breeze, but this does expose your head to the sun.
Despite your exposed crown, the wide brim deflects sun rays and keeps your face and neck shielded, which reduces sunburn. In addition, Callaway added a hook and loop closure with velcro to adjust the fit to cater to most heads.
Next, the Allure Visor allows you to choose 4 colors ranging from white, black, natural, and a combination of white and black. Black compliments most shirt colors and conceals dirt better than lighter colors to avoid tainting your appearance on the links.
Finally, it is suitable for away rounds because it's built to roll up without losing shape. Roll it up, place it in your kit bag, and unroll it when you get to the course.
Rating: 4.2
Pros
25 stylish designs
Durable rafia material
Enhanced UV protection
Optimized breathability
Comfortable fit
Cons
Not water resistant
The logo is bulky and an eyesore
You may associate Quicksilver more with surfing than golf, as I do. However, their Outsider Lifeguard Beach Straw hat is perfect for the links. Particularly their stars and stripes under brim pattern, to show your patriotism. They also offer 24 alternative designs, which are colorful, stylish, and refreshing.
Quicksilver weaved the hat from rafia fiber and developed a wide brim design that offers a comfortable fit and optimal UV protection. In addition, I found the lined headband generated impressive comfort as it separated my skin from the straw for a soft feel around the links.
Next, the drawstring strap was a welcomed bonus, as I managed to keep the hat on through impact, helping me focus on my shot and not my hat. I also appreciated the ventilation of the hat induced by the expert weaving. It managed to keep air flowing and moisture away while I enjoyed my round.
Quicksilver suggests that the Outsider Lifeguard Beach Straw hat should never interact with water as it will alter its shape. Lastly, I really dislike the bulky Quicksilver logo on the front of the hat, which I find slightly kitsch.
You can check out Quicksliver's other straw hats on Amazon if this style doesn't fit you.
Rating: 4.1
Pros
Maximum UV protection
Breathable
Premium quality straw
Wide brim boosts cover
Comfortable wear
Cons
Moderately expensive
One size may not fit every hit
Our penultimate golf straw hat for 2023 is the Callaway Straw Sun Hat which offers the best protection from harsh rays. Plus, it proved breathable, and I enjoyed the adjustable strap, which kept the hat secure during every shot.
Callaway reinforced the best golf straw hat with 50+ UV protection to block out 98% of the sun's rays. My neck and face appreciated the shielding of the broad brim design, as I left the course with no sunburn or skin irritation.
Next, the lightweight straw material was a pleasure to wear, enabling air to flow consistently into the crown to cool off my head. My comfort was further enhanced by the moisture-wicking band that separated my forehead from the straw and wicked moisture from the surface.
Finally, I felt the black band around the exterior of the crown added a classy finish to the hat, and traditionalists will likely approve.
Rating: 4.0
Pros
Elegant style
High-quality material
Breathable
Increased brim coverage
Available in 3 sizes
Cons
More expensive than most competitors
No colorful bands are available
The features that make the Ultrafino Golf Visor Scoop our best premium ladies straw hat are its elegance, outstanding sun protection, and comfort. Besides its performance, they offer the choice of three classy ribbon bands, which will pair well with your favorite apparel.
The brim extends 3 ⅛ inches wide to enhance your coverage for superior glare resistance on the links. I feel the scoop visor design is one of the better-looking peaks on a hat and adds to the elegance of the Ultrafino design.
Thanks to its advanced weaving, the Visor Scoop features various perforations around the crown, allowing air to enter. This is useful in the summer as the airflow keeps your hair cool and dry.
Finally, Ultrafino crafts the Golf Visor Scoop Visor hat in extra small, small, and medium sizes. If your head is slightly larger, consider the adjustable Callaway Ladies Allure.
Rating: 4.0
What To Consider When Purchasing A Straw Hat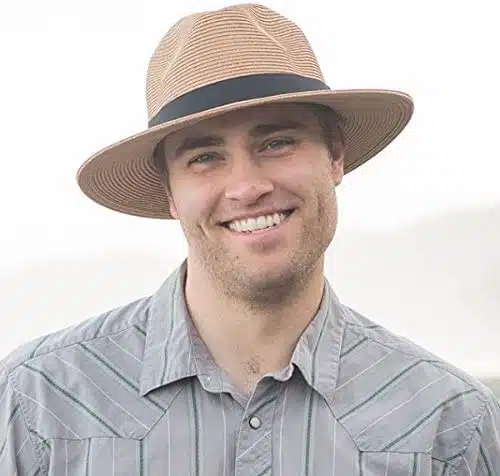 UPF Protection
Hats offer varying levels of sun protection, and your skin type guides your choice. For example, I have fair skin and burn easily. This is why my dermatologist demands I use UPF 50+ clothing.
Conversely, if your skin handles the sun better than mine, you might get by with UPF 30 protection. However, No matter your skin type, I still suggest seeking maximum protection where possible to prevent any damage in the long run.
Hat Sizes
Hats either fit small through to extra large heads, or manufacturers offer a one size fits all design. Extra large hats generally fit heads with a 24-inch circumference, while small sizes work for 20 to 21-inch heads.
If you remain uncertain of your hat size, you can always opt for a one-size-fits-all, but it may not deliver the perfect fit you desire.
Moisture Wicking
Weaved straw hats generally create natural perforations which enable air to flow through and keep your head cool and dry. However, not all hats wick moisture away from the interior. To ensure you enjoy enhanced sweat wicking from the forehead, ensure the hat contains a sweatband.
FAQ
Can You Wear A Straw Hat To Golf?
Yes, you can wear a straw hat to golf. The Tiger Woods straw hat photo at the 1994 US Amateur is legendary and shows you can wear a straw hat to golf. Moreover, Greg Norman and Sam Snead also wore straw hats during their careers.
What Golfer Wore A Straw Hat?
Greg Norman and Sam Snead wore straw hats in their playing days, and Tiger Woods was pictured wearing one at the 94 US Amateur.
What Is The Best Golf Hat For Hot Weather?
A straw hat is the best golf hat for hot weather because it gives you increased sun protection and is breathable and comfortable.
Conclusion
The best golf straw hats review highlights the efficiency of the design and how they provide maximum UV protection, breathability, and durability. Although we featured some visor designs which leave your crown exposed, most of the top ten feature full cover in the crown air to reduce exposure to the sun.
While each golf straw hat proved its worth in its individual category, I found the Puma Conversations Straw Sunbucket hat was the best overall performer. Its wide brim ensured outstanding shelter from the sun, was moderately breathable, and wicked moisture from the surface.
Finally, the Puma hat is a super affordable design compared to its peers, making it a viable option for the average golfer.
Read More: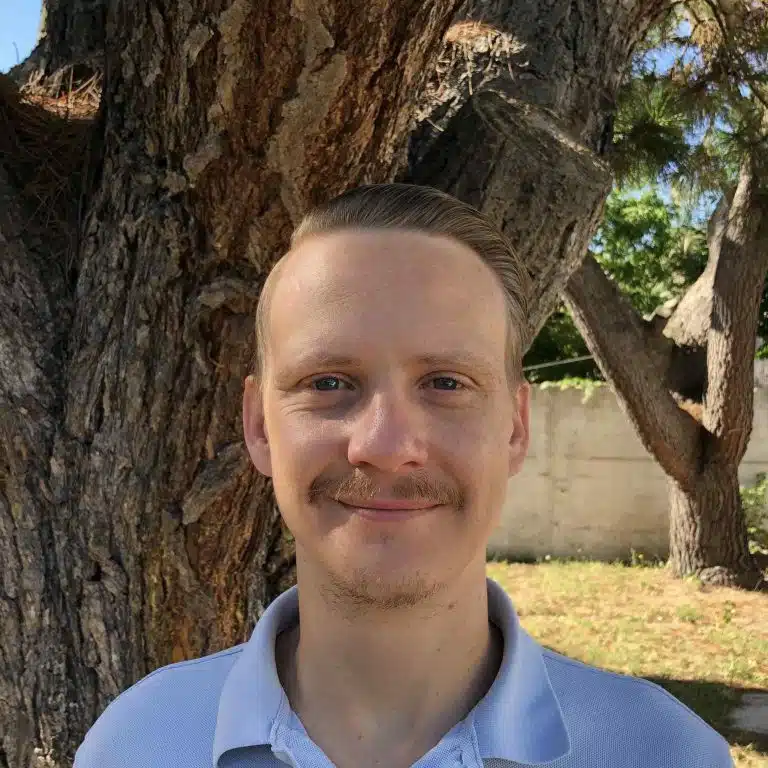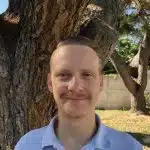 Matt is a seasoned golf equipment writer and sports fanatic. He holds a Postgraduate in Sports Marketing and has played golf for over 28 years.