Rory McIlroy is one of the most recognizable golfers around.
His 4 majors and 23 PGA Tour wins speak for themselves. Not only does it make him one of the best players in the world, but it also means he is one of the most talked about golfers.
Naturally, you've probably seen him on the course with family and wondered… 
Who is Rory McIlroy's wife? Rory McIlroy's wife is Erica Stoll. She formerly worked for the PGA, which is how the pair met. Back in 2012, McIlroy overslept for an appearance at the Ryder Cup, and her job was to ensure that he arrived on time, which she was successful in achieving. She and Rory began dating in 2014 and tied the knot in 2017.
But this is just the basics about Erica Stoll. Read on as we cover her early life from before she met Rory up to her current involvement in his career.
Who is Rory McIlroy's Wife? Overview & Interesting Facts
Here are some interesting facts about Rory McIlroy's wife, Erica Stoll:
She is from Rochester, New York.

She graduated from the Rochester Institute of Technology with a degree in marketing.

She worked for the PGA of America as the manager of Championship Volunteer Operations when she met Rory McIlroy.

She helped Rory McIlroy make his final round tee time after he overslept at the 2012 Ryder Cup.

They started dating in 2014.

They were married in April 2017 in Ireland.

They have a daughter named Poppy Kennedy McIlroy, who was born in August 2020.
Erica Stoll is a low-key person who prefers to stay out of the spotlight. She is a supportive wife and mother and a source of strength for Rory McIlroy.
Erica McIlroy's Early Life and Education
Rory may be from Northern Ireland, but his wife was born more than 3,000 miles away. Erica hails from Irondequoit in New York — a suburb in the city of Rochester.
It was there that Erica was a student too. She went to the Rochester Institute of Technology (RIT) and in 2008, graduated with a marketing degree.
Her family relocated to Palm Beach Gardens in Florida.
Erica Stoll's age is 35 as she was born on September 10th, 1987. This also means she shares her birthday with golfing icon Arnold Palmer. In a post on Instagram, Rory stated this is a special day for two very important people in his life
View this post on Instagram
If you wondered how old Rory McIlroy is, he is 33, two years younger than Erica.
Sports-wise, Erica has enjoyed playing a lot of tennis over the years and she likes sailing too.
Erica McIlroy's Career
Erica has enjoyed a career in golf – but not in the way her now husband has. She was working for the PGA of America as an office manager and the manager of championship volunteer operations.
And it was through a career in golf that the pair crossed over.
During one of Rory's 6 Europe appearances for the Ryder Cup in 2012, he famously slept in and nearly missed his match against Keegan Bradley. He thought he was teeing off at 12.25 pm rather than 11.25 am.
As a PGA transport official, Erica was tasked with ensuring Rory still made it to the course in time, and he did.
After becoming an item, Stoll left her position with the PGA, and to our knowledge, she has not worked since.
The McIlroy's Love Story Before the Marriage
View this post on Instagram
After their meeting in 2012, they were just friends. Rory was dating Caroline Wozniacki then and later got engaged to her before things ended in 2014.
Later that year, Erica and McIlroy started dating, though they initially kept it out of the public eye.
Rory gave the Irish Independent an insight into his relationship in 2017. He said: "We met when she was working for the PGA of America and renting a condo in Palm Beach, and I found it refreshing being with someone who was living a normal life rather than, oh! My jet is 30 minutes late".
He added: "I don't feel Erica wants to change me in any way. I can be myself around her. I love that [she] knows everything about me, and there was no judgment there".
Fast forward to December 2015, and Rory popped the big question in Paris. Erica Stoll and Rory McIlroy became engaged, and the wedding followed.
Rory McIlroy's Wedding With Wife Erica
The pair tied the knot on April 22nd, 2017, at Ashford Castle, a five-star hotel in Ireland.
Some of the names in attendance included Coldplay's Chris Martin, One Direction's Niall Horan, 50 Shades of Grey actor Jamie Dornan, Ed Sheeran, and Stevie Wonder.
Rory's best man was caddie Harry Diamond.
I suppose if you wanted to know the answer to: is Rory McIlroy married, now you do!
Erica and Rory's Married Life
The couple entered a new relationship stage in 2020 – they became parents. Rory McIlroy's wife's baby was born, she and Rory had a daughter!
They kept the news on the down low until nearer the baby's due date.
Rory announced the birth on Instagram with a very cute picture. He wrote: "Poppy Kennedy McIlroy, born August 31st, 12:15 pm. She is the absolute love of our lives. Mother and baby are doing great. Thank you to all Jupiter Medical Center staff and Dr. Sasha Melendy for their amazing care".
Rory McIlroy's daughter, Poppy Kennedy, is his only child.
Erica's Involvement in Rory's Career
View this post on Instagram
Erica supports Rory in lots of his tournaments, but she tends to stay away from the cameras.
Previously, Rory has spoken to The Independent about her involvement. He said: "Erica has been around me quite a lot at tournaments but we have really just tried to keep it low-key. She is a very low-key person, not the kind to broadcast stuff, but that side of my life is really good just now".
In April 2023, Rory enjoyed a wholesome moment as daughter Poppy was his caddy along with Erica at The Masters.
Erica McIlroy's Public Appearances and Online Presence
As we mentioned, Eric likes to stay out of the limelight, which is the same on social media.
She does have an Instagram account, but it is private.
Rory features in the Netflix series Full Swing but ensures that respect is shown for his family's privacy.
He told the Golf Channel: "I made sure that the parameters were very much like, look, you can film me at — you're not coming to my house, you're not coming in my car, you're not coming anywhere near my family, but you want to do some stuff with me at golf tournaments, totally fine."
He concluded, "They were the ground rules that were sort of set, and here we are".
Final Thoughts
It is heartwarming to see how a chance meeting has blossomed into a thriving marriage that has gifted Rory McIlroy a kid.
From how Rory speaks about Erica, she seems to bring out the best in him. Now you know all there is to know about Rory McIlroy's wife Erica, including her early life, her career, and their family.
Long may their relationship thrive…
Frequently Asked Questions
Is Rory McIlroy Still With His Wife?
Rory McIlroy is still with his wife, Erica Stoll. The pair started dating in late 2014, they got married in April 2017, and in August 2020, they welcomed the birth of their baby daughter. The couple has been married for 6 years now.
Is Rory McIlroy's Wife an American?
Rory McIlroy's wife Erica Stoll is an American. She is from Irondequoit in New York. Irondequoit is a suburb in the city of Rochester. Erica also studied at the Rochester Institute of Technology (RIT) too before leaving with a degree in marketing.
Why Did Rory Dump Caroline?
Rory McIlroy explained on social media that upon issuing his wedding invitations, he realized he wasn't ready for married life. In the same post, Rory wished Caroline all the happiness that she deserves and thanked her for the great times they had.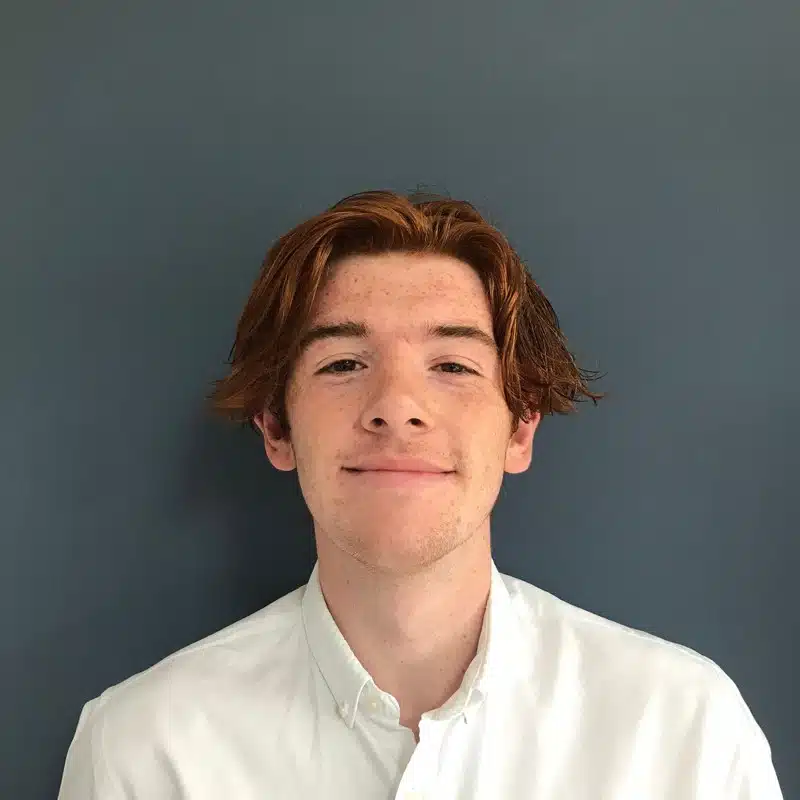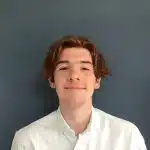 Jack was inspired by his Grandad Ron's golfing and grew up playing this great game. Now, he enjoys both playing and writing about it. He is also a big sports fan too. Jack is always looking for ways to find the edge on the course to share with readers.