Jon Rahm has spent the last few years cementing himself as one of the best golfers around, if not the best.
Naturally, this has led to more interest in what makes him tick as a golfer and as a person.
So, who is Jon Rahm's wife? Kelley Cahill, now Kelley Rahm, married Jon Rahm in 2019 in Bilbao, Spain. They met at Arizona State University in college, where Jon played golf, and Kelley was on the track team. They now have two kids together and she's often seen supporting Jon on Tour. She was at Augusta when he won the Masters in 2023.
You may not be able to find Kelley Cahill on Wikipedia. Still, you can find all you need to know about her in this article, including her early life, education, marriage, and public appearances.
Jon Rahm's Wife: Overview
Here are some interesting facts and additional details about Kelley Rahm, Jon Rahm's wife:
Kelley Cahill was born in Oregon.
Kelley grew up in Scottsdale, Arizona and played tennis.
Kelley attended Arizona State University where she was a track star in javelin.
Kelley met Jon at a Halloween party.
Kelley helped Jon with his diet and is an amazing cook.
Kelley and Jon often play tennis against each other.
Kelley caddied for Jon at the Farmers Insurance Open in 2016.
Kelley and Jon lived together for two years before marrying.
Kelley and Jon have two sons together, Kepa and Eneko
But if you're a golf fan, you'll want all the details to fill in your buddies on your next round, so read on.
Kelley Rahm's Early Life and Education
View this post on Instagram
If you wondered where Jon Rahm's wife is from, Kelley Rahm was born in Lake Oswego, Oregon. Jon Rahm's wife is aged 29 after being born on February 24, 1994.
She studied biology and global health at Arizona State University, and it was at the college that she and Jon came to meet. They have been dating since college and moved in together in 2017.
Regarding her hobbies and interests, Kelley was a tennis player in high school in Scottsdale, Arizona. She was also a javelin thrower and on the track and field team.
The pair graduated from Arizona State and continued living together for two years before taking their relationship to the next level.
Jon & Kelley Rahm's Wedding
View this post on Instagram
In December 2019, Jon Rahm got married to Kelley Cahill. They enjoyed a beautiful wedding at the Basilica de Begoña in Bilbao, Spain, close to where Jon grew up in Barrika.
Jon actually designed the wedding ring himself. In a chat, he said: "So, (golfer) Brian Stuard's fiancée or wife is a jeweler and is a really good friend of ours. So Kelley was talking to her. She knew what Kelley wanted, but I had my own ideas. Basically, with her help, I designed the ring.
And on Instagram, Jon told his followers how the Basilica de Begoña is a 'very special' place for him and his family, so it was an honor for them to get married there.
He added: "Couldn't think of a better way to end the year."
Married Life With Jon Rahm and Kelley Rahm
View this post on Instagram
After their marriage in late 2019, the couple announced they were expecting their firstborn in November 2020.
Coincidentally, the date the baby was due was set to crossover with The Masters. Their son Kepa was born a week before the tournament so that he could feature after all.
On Instagram, Jon shared a message dubbed it 'the greatest day of his life.'
"Kepa Cahill Rahm, was born 4/3/21 at 12:15am. Momma Kelley is doing great and recovering. Kepa is also in great health. He is 7.2 lb and 20.5 inches, a big boy from the Basque Country. Without a doubt, the greatest day of my life!"
Now, they have two children. In August 2022, Kelley and Jon welcomed Eneko Cahill Rahm to the world.
In a social media post, Jon wrote: "Eneko Cahill Rahm born on August 5th, feeling grateful for another healthy boy! Kelley, Eneko, and big brother Kepa are all doing great. We have had an amazing last few days soaking in these amazing moments as a family of four. Now time for the playoffs!"
Their life is not just based around kids, though. They keep on their toes by challenging each other and sharing some on social media. The pair are very competitive, which makes for some fun challenges.
Jon Rahm's Wife's Career
Kelley Rahm has a bachelor's degree from ASU and also played tennis after high school. In 2012, she was even among the top 500 recruits in the U.S. Though, Kelley has not taken tennis to the global stage.
She is a homemaker and stay-at-home mom to Jon and her two kids. She's also a big support of Jon and is often seen with him on Tour.
How Involved Is Kelley in Jon Rahm's Career?
View this post on Instagram
Kelley has been spotted often cheering on Jon in his career. She was with him for the PGA and DP World Tours, and Kelley Rahm was at the U.S Open and the Race to Dubai finale to
watch his successes.
In 2023, Kelley and the children supported Jon as he won the Sentry Tournament of Champions. He wrote on Instagram: "What a fun way to kick this year off, and it was even more special to do it with my family there with me! Thanks to all for the support, and can't (wait) to see what the rest of 2023 will bring – Vamos!"
More recently,  Jon had his wife and two kids watching on once again as he won The Genesis Invitational. He took to Instagram to thank his family and followers for their support.
Jon wrote: "This golf course is a truly special place, and I'm so happy I could pull out the win. Thanks to everyone for the support, and loved having my family here to enjoy the ride!"
Jon Rahm's Wife's Public Appearances and Online Presence
Kelley can be found at many of Jon's tournaments, supporting him with their children. However, she opts for a private life on social media. Her Instagram account is private, and her Twitter account has been inactive since 2018.
The only times we see her on social media is when she features on Jon's account in some wholesome pictures of their family. As you can imagine, though, a lot of his content is golf-related too.
FAQ
Is Jon Rahm Married?
Jon Rahm is married to Kelley Cahill, his college sweetheart. They met in college at Arizona State University and have two kids together. 
Final Thoughts
It is rather heartwarming to see these college sweethearts thriving today. To go from meeting at college to being married and having two children is quite the story.
We hope you now better understand Jon Rahm's wife, Kelley. She is ever-present in his career and is sure to be for a long time too.
All the best to them for the future…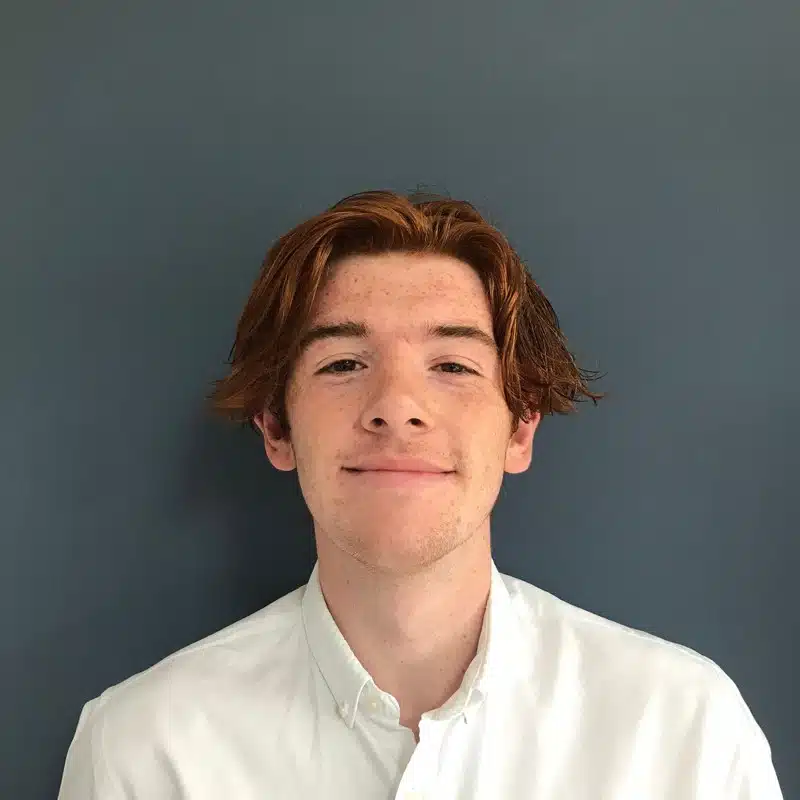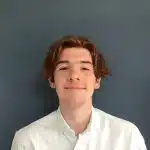 Jack was inspired by his Grandad Ron's golfing and grew up playing this great game. Now, he enjoys both playing and writing about it. He is also a big sports fan too. Jack is always looking for ways to find the edge on the course to share with readers.