Golf cart accidents are pretty common on the course. With a maximum speed of 30 mph, this may not seem like a huge issue, but these crashes cause more damage than you'd think.
How many golf cart accidents are there per year? There are around 10,000 golf cart accidents per year. These lead to about 15,000 injuries annually, with one-third of the victims being children and 10% of accidents are rollovers.
There is much more to know about these figures, like why golf cart accidents are so common, what causes them, and how to use the cart safely to avoid incidents.
Owning a high-quality golf cart can prevent accidents. Read about the best golf carts this year to see if one would work for you.
10 Interesting Golf Cart Accident Statistics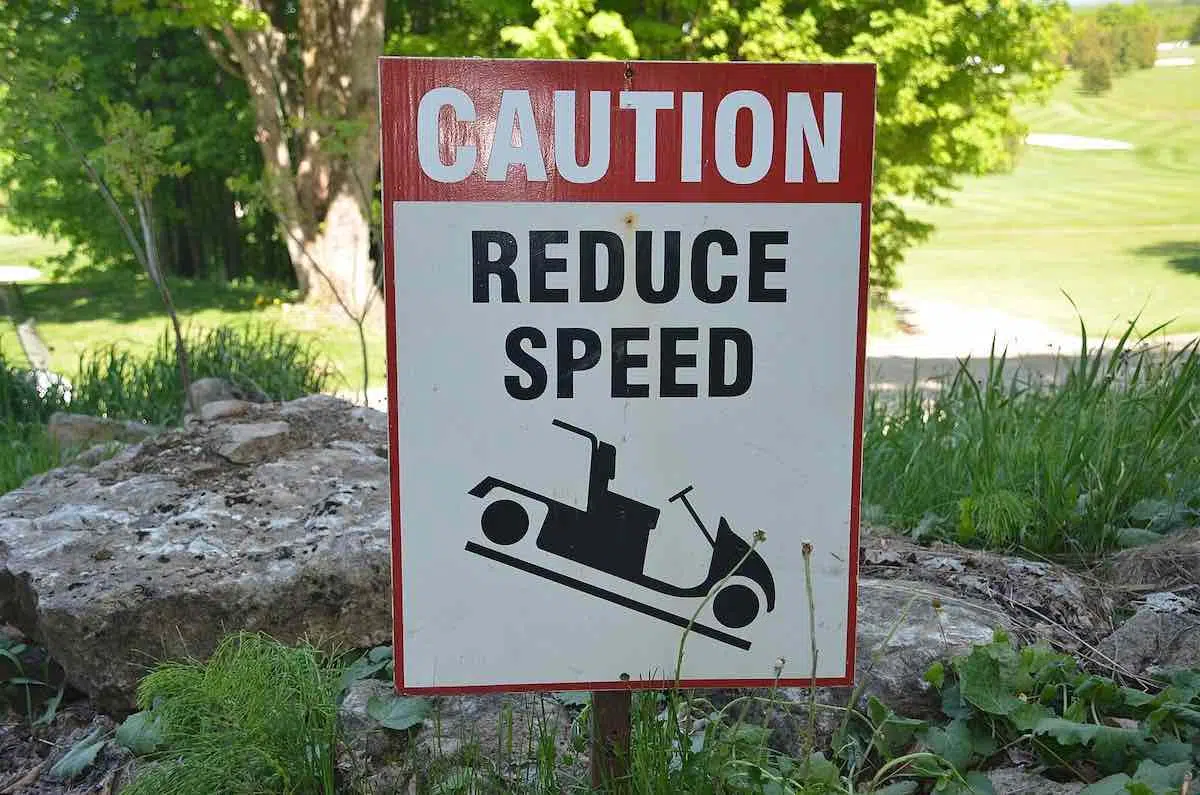 1. 15,000 Golf Cart Injuries Happen Each Year
A Consumer Products Safety Commission report found that roughly 15,000 injuries from golf carts happen yearly. This is more than before 2006, when a government study looked at the injuries over more than 15 years.
2. Nearly 150,000 Golf Cart Injuries Over 16 Years
There have been a staggering 147,696 injuries from golf cart accidents over 16 years in the United States, according to study by Watson, Mehan, Smith, and McKenzie. If we were to break that down, that's an average of 9,231 per year, 769 per month, or 25 per day.
These figures were recorded between 1990 – 2006.
3. About 1 in 10 Golf Cart Accidents Are Rollovers
Although a study wasn't done, I found a lot of evidence to suggest that about 10% of golf cart accidents are rollovers.
Most golf carts have brakes on the real axle, which makes the cart unstable. Rollovers commonly happen if you gain too much speed and lose control when going downhill.
4. Kids Make up One-Third of Victims
Out of those who suffer golf cart injuries, children account for almost one-third of all victims (31.2%), according to the American Journal of Preventative Medicine.
This takes into account small children and teenagers.
In another study, the AAP found 6500 children are injured by golf carts each year.
Teenagers can use golf carts from age 14 in states like Florida, Arkansas, Colorado, and Idaho.
5. Kids Suffer Traumatic Brain Injuries Three Times More Than Adults
Kids involved in golf cart-related injuries suffered traumatic brain injuries (1.6 per 100,000) more than three times the rate of adults (0.5 per 100,000).
Compared to older adults, children are still more likely to suffer brain injuries as the older generation faced 1.1 traumatic brain injuries per 100,000, according to data from National Electronic Injury Surveillance System that was published in the Journal of Safety Research.
6. Older Adults Golf Cart Injuries Increased By Two-Thirds Since 2007
The overall injury rate among older adults increased two-thirds (67.6%) over a 10-year spell, according to the National Electronic Injury Surveillance System in the same study as above.
In 2007, it was 4.8 injuries per 100,000; in 2017, it rose to 8.1.
7. Experienced Golfers Make Up 40% of Golf Cart Accidents
It is not just children that are involved in golf cart wrecks. According to the Consumer Product Safety Commission, golfers who play often account for 40% of accidents.
If you often drive a cart, stay vigilant about driving safely.
8. Golf Carts Are Easily Damaged During Collisions
Golf carts were crash tested by the European crash test agency, Euro NCAP (New Car Assessment Program and the results weren't promising.
If a golf cart is hit from the side, there was "little to no side protection," so the dummy's legs were crushed.
If a golf cart hits an object in the front, the front end was fully smashed, pushing the steering wheel into the dummy's upper body.
9. 70% of Injuries Occur at Sports Facilities
As we know, many golf cart injuries occur on the road, but perhaps surprisingly, 70% of injuries happen at recreational and sports facilities like golf courses.
10. Most Golf Cart Injuries Occur When Falling From The Cart
38.3% of golf cart injuries happen because a golfer fell or jumped from the golf cart. Therefore, staying seated and holding on tight is the smarter move.
Why Are Golf Cart Accidents So Common?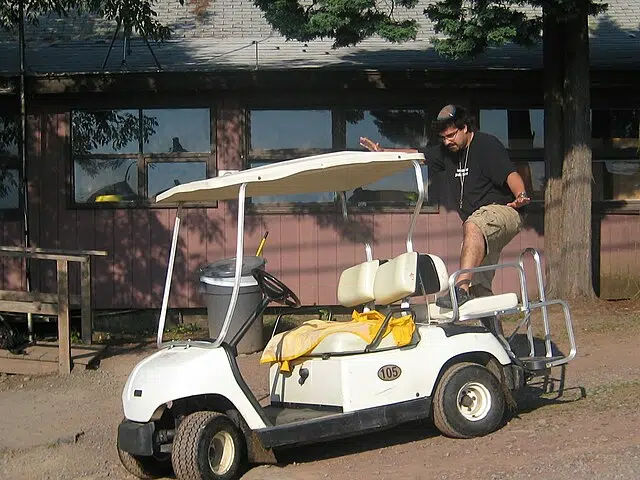 You may be reading this and thinking that the chances of a golf cart accident near me are more common than you thought. There are some reasons why they are common, like bad weather, careless driving, driving under the influence, driving on tough terrain, and having too much weight on the cart.
Additionally, part of the reason accidents are common is the cart. Initially, it was only intended for use on a golf course, so it lacks the protection a car offers. Also, some carts lack a seatbelt and mirrors.
Common Golf Cart Injuries To Avoid
Head injuries
Arm and leg injuries
Brain damage
Sprains
Internal injuries
Cuts and wounds
Chest and back injuries
Soft tissue injuries
Most Common Causes of Golf Cart Accidents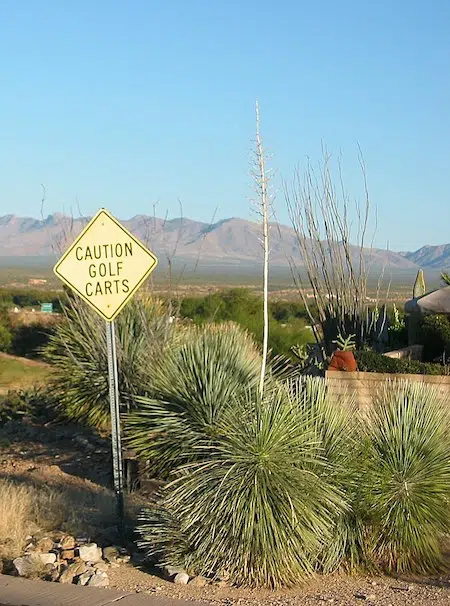 Bad Weather
If there is heavy rain or a storm, be very cautious when driving your golf cart. If this makes driving a car tougher and more risky, it will do the same for a golf cart.
Challenging Terrain
Some golf carts are designed with tough terrains in mind. They may have thicker wheels or a raised profile. However, not all carts are, so be mindful of the terrain you go on depending on your cart. If it is a basic cart designed for golf use only, using it through the woods, for example, will only increase the likelihood of a damaged golf cart.
Driving Under the Influence
A driver who is under the influence of alcohol or drugs is going to have an impaired view of the road and their surroundings. The same applies to a golf cart – don't drive if you are under the influence.
Overloading the Cart
If there is too much weight on the cart, this means the driver must drive with more caution. A sharp turn at speed could see the golf cart tipping over.
Tips To Use A Golf Cart Safely
Here are some things you should consider as part of a golf cart safety checklist:
Wear a seatbelt if the cart has one
Don't drive if you don't have a license (if you need one for your state)
Don't drive under the influence
Don't overload the cart
Don't off-road if the cart isn't made for it
Drive with caution
Be careful in bad weather conditions
Look after your golf cart
FAQs
Are Golf Carts Dangerous?
Golf carts are not dangerous if they are driven with care. However, like cars, they can be driven dangerously. Be cautious when driving the cart and take safety measures, like wearing a seat belt, when out on the road to ensure your safety.
The figure for golf cart deaths per year is unknown, although thousands get injured yearly.
Does Car Insurance Cover Golf Cart Accidents?
Usually, car insurance does not cover golf cart accidents. Most policies don't include golf carts. It is often recognized as different from car insurance due to its safety features and where it can be legally used.
Final Thoughts
Golf cart accidents happen more than we think; the statistics are shocking. But, now you are equipped with some information about why they occur and what you can do to ensure your safety.
The bottom line is to be cautious. When they are out on the road, they are street-legal vehicles that require care. Golf carts are costly vehicles, but your life means more – so ensure you look after yourself and the cart.
We wish you safe and happy driving in the cart!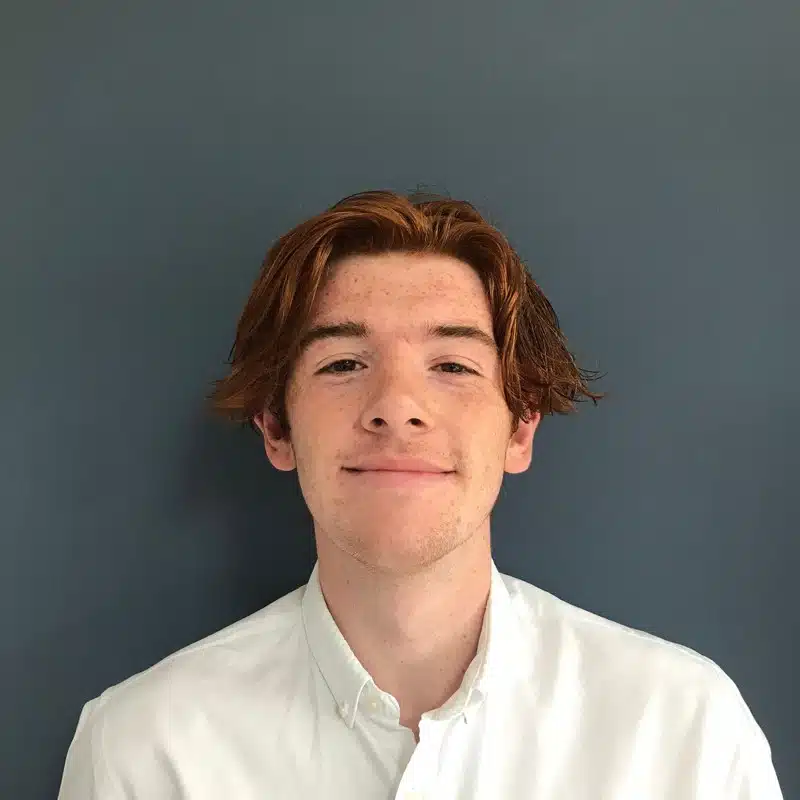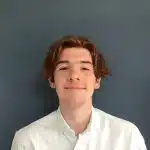 Jack was inspired by his Grandad Ron's golfing and grew up playing this great game. Now, he enjoys both playing and writing about it. He is also a big sports fan too. Jack is always looking for ways to find the edge on the course to share with readers.