Golf carts aren't cheap, but they're a solid investment. Let's try to answer 'how much do golf carts cost?', and the best places to buy them.
Golf carts aren't just practical – they're a blast to drive, adding a whole new dimension of enjoyment to your round of golf. They can serve you not just on the course, but also on large properties, college campuses, and more, providing an easy, environmentally friendly way of getting around. You can even get golf carts that are street-legal.
Overview of How Much Golf Carts Cost?
Depending on a range of factors, you could pay anywhere between $2000 and $15000 for a golf cart. You may even be able to find one for as low as $1000, though it may need work doing to it. Some models are considered high-end, and will thus cost more. The engine type, model year, accessorization, tire quality, warranty length, and other factors will also influence the price.
We will cover the price of golf carts by splitting them into the following categories: new carts, used carts, and street-legal carts.
New Carts ($4,000 – $15,000)
Admittedly, this is rather a wide price range. But that's because there are a number of different models available, and some of them, in terms of quality, are simply in a different league than others. Thus, new golf carts are typically subcategorized as low-range, mid-range, and high-range.
When you're buying a new golf cart, you're essentially buying peace of mind, as the chances of something going wrong are far less compared to that of a used cart. It's always worth remembering that when faced with the prices of new golf carts.
Though you can purchase new golf carts from a variety of sources, we recommend that you go online directly to the manufacturer. It may cost a little extra, but you'll know that you're getting genuine, warrantied products from reliable dealers.
Where To Buy New Golf Carts?
Club Car offers mid-range and high-range golf carts, with multiple dealerships spread across the US. Their prices are visible on their site, ranging between $6000 – $15000. Many of their carts are fully customizable, meaning you can work with them to build your perfect ride. The quality is second to none – Club Car is widely regarded as one of the leading golf cart manufacturers. They offer standard golf carts and street-legal carts, as well as some nifty looking utility vehicles.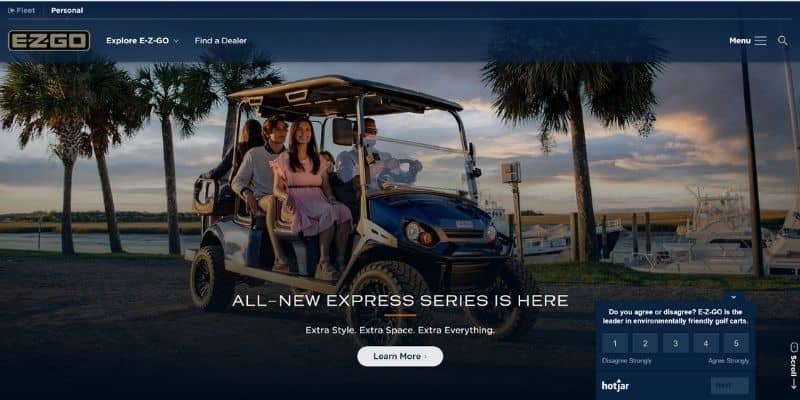 Another reputable golf cart manufacturer, EZ-GO's prices can fall anywhere between $5000 and $15000+. You can 'build' your ideal cart on the website, and then use the dealer finder to locate the dealers nearest to you. You can then have your golf cart delivered right to your driveway.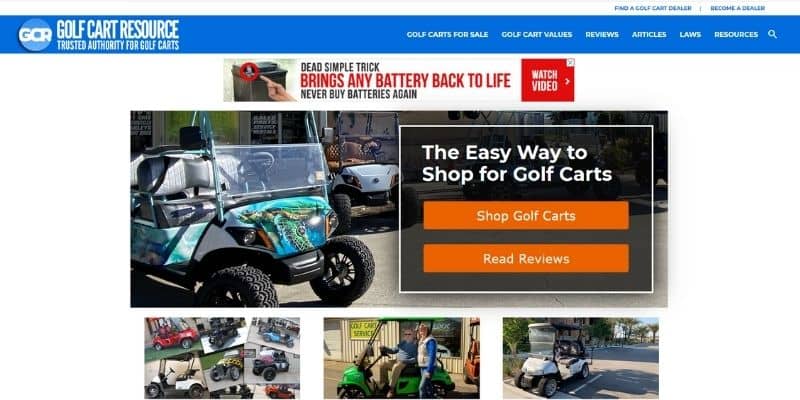 An alternative to purchasing directly from the manufacturer is to use an online golf cart finder. Golf Cart Resource provides a nationwide service for finding all kinds of golf carts, both new and used. You can search by model, price, seating capacity, and location, with each listing containing all the necessary information. Seller contact details are also provided if you wish to find out more.
Used Carts ($2,000 – $5,000)
Buying a golf cart second-hand can save you rather a lot of money. However, there are inherent risks – there may be old and defective parts, outdated tech, scratches, etc. But as long as you perform some basic checks, so you know exactly what it is you're buying, you could secure yourself a great piece of kit at a fractional price.
You can of course buy used golf carts online, but do so with caution. Ideally, you want to be able to check the cart yourself for any problems before making a purchase. Most importantly, the engine and tires should be inspected for any problems. You should also look for any issues with the accessories, and assess the top of the cart for any breakages that would result in leaks.
TIP: When purchasing used golf carts online, consult the Golf Car Blue Book. You input the exact details of the cart you are interested in, including the make, model, year, and condition of all the parts, and the blue book will then calculate its estimated trade and wholesale value. If you suspect you're being ripped off, this is a great way of knowing for sure.
With all that in mind, let's take a look at some of the best places to buy used carts.
Where To Buy Used Golf Carts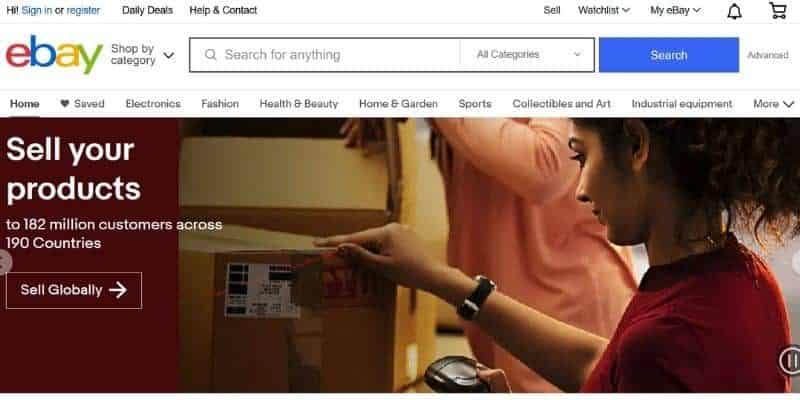 eBay is certainly one of the go-to platforms for buying used golf carts online. Each seller has a rating, so you can get a pretty good idea of who can and can't be trusted. eBay also makes it easy to search by seat capacity, type, make, and condition. It's a red-hot marketplace, with new listings being added practically every day – if you're quick, you've got a good chance of landing a nice deal.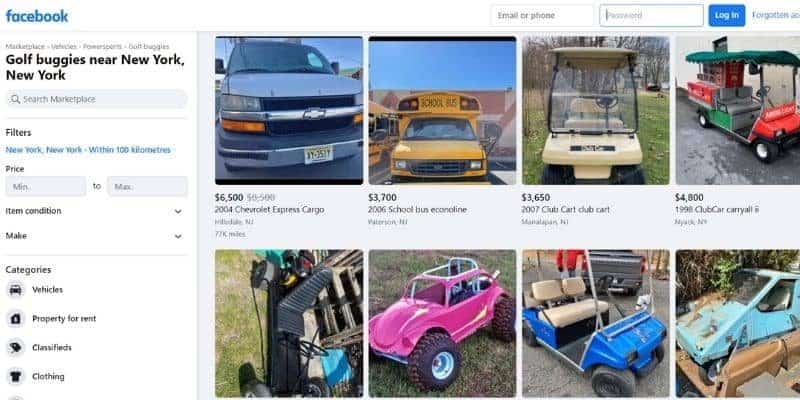 If it's a bargain you're after, Facebook Marketplace might be the best place to look. There's usually a bunch of listings on there that are less than $2,000. You can search for carts within a radius of your location, and you can then contact the sellers directly. Similar to eBay, each seller has a user-given rating.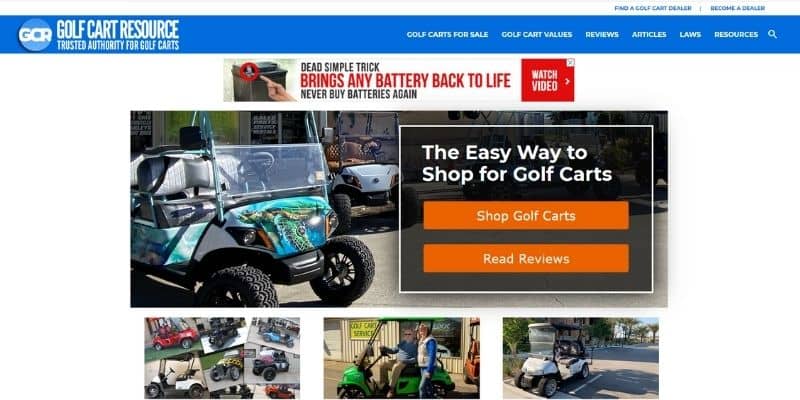 At the time of writing, Golf Cart Resource has well over 1,000 Used golf cart listings. You can filter this down through location, manufacturer, make, power type, year, seating capacity, and price range, meaning you should have no problems tracking down your ideal second-hand cart. The prices are generally higher than what you'd find on eBay or Facebook, but the majority of the listings are from registered dealers, meaning you can more or less count on them being reliable products. (Even so… purchase with caution!)
Street Legal Carts ($8,000 – $14,000)
Street legal carts come fully equipped with lights, blinker, mirrors, seatbelt, windshields, and vehicle identification numbers (VIN), making them safe and legal to cruise around the streets of your neighborhood. Thanks to their ease of use and environmental charm, many people have come to rely on their golf carts for local transportation. You can convert your current golf cart to be street legal, or you can buy one outright.
Due to being kitted out with numerous accessories, street legal carts come in at a higher average price than standard golf carts.
Where To Buy Street Legal Carts
Certain manufacturers, such as Club Car, have an entire section on their website dedicated to street-legal cars. Buying directly from the manufacturer is by far the safest option, albeit the most expensive. Their street legal carts start at around $10,000.
Based in Atlantic Beach, Florida, Moto Electric Vehicles has a very good selection of street legal golf carts, with prices as low as $8,000. All their carts come with a warranty, and they ship nationwide.
Final Thoughts
Golf carts come in all different shapes and sizes, with a wide variation of prices to match. Buying a brand new cart directly from a manufacturer will typically incur the largest expense, but you're purchasing peace of mind as well as a quality product. There are alternatives, but make sure you're buying from a reputable vendor.
Buying used could save you a lot of money, though you have to be careful not only about what you're buying but from whom you're buying. If possible, inspect the vehicle yourself, in person, before finalizing the purchase. If not, only buy from sellers with a good rating, and check the value of the cart on the Golf Car Blue Book.
Good luck, and enjoy your new ride!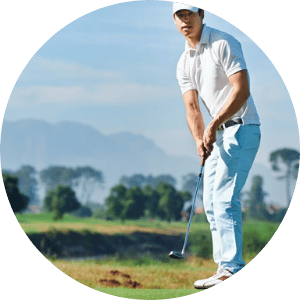 Nick Lomas is the founder of GolfSpan, an avid golfer, not quite a pro but has over 15-years of experience playing and coaching golfers from all over the world. His mission is to bring the golfing community a better experience then it comes to choosing the right golf gear, and finding the right set up for your game.