Joe LaCava made his name as a caddie when he worked for Fred Couples in the 1990s and early 2000s. Since September 2011, LaCava has worked as a caddie for other top golfers such as Tiger Woods. Working for big names like Tiger Woods and Fred Couples, you may wonder how well has he done financially.
What is Joe LaCava's net worth? Joe LaCava has an estimated net worth of about $2 million in 2023. He earned over $2 million solely in prize money from his time caddying for Fred Couples and Tiger Woods. Well-known caddies like LaCava can also make around $200,000 a year through brand endorsements.
But his earnings are just one piece of Joe LaCava's net worth, as you'll also want to know about his personal investments.
His career has many up-and-downs, so read on to learn the timeline for Joe LaCava's career and how it's affected his net worth.
Joe LaCava's Overview
| | |
| --- | --- |
| Place of Birth | Newtown, Connecticut |
| Nationality | American |
| Joe LaCava's Age | 68 years old |
| Joe LaCava's Salary | $272,000 – $544,000 |
| Net Worth | $2 million |
Interesting Facts about Joe LaCava
He is one of the most well-known caddies in the world
Tiger Woods calls him "Joey"
Besides Woods, Couples, and Johnson, he has caddied for Davis Love III and Justin Leonard
He has three siblings
His family keeps out of the public eye
LaCava has no social media profiles
What Is Joe LaCava's Net Worth?
Joe LaCava has an estimated net worth of $2 million in 2023. He makes between $272,000 and $544,000 annually. However, caddies, especially those who work for famous names like Tiger Woods, earn more than that through sponsorships, partnerships, and branding. At the same time, LaCava earns between 5-10% of Woods's earnings.
Joe LaCava stands out as one of the best caddies who has had their name inducted into the Caddie Hall of Fame. That in itself is a wonderful achievement. LaCava remains one of the most famous caddies today, which puts him in the upper tiers for earnings.
Does Joe LaCava Still Work for Tiger Woods?
View this post on Instagram
Joe LaCava continues to caddy for Tiger Woods. He has served in that role since 2011, and even though Woods has had several caddies over the years, he has stuck with LaCava. He has received credit for helping Woods to win several golf tournaments. That being said, LaCava has also started caddying for other golfers, most recently, Patrick Cantlay.
The most win with Woods was in the 2019 Masters. Assuming a 10% split from the winnings which is fairly standard on the PGA Tour, LaCava likely netted $207,000 from Woods' placement alone. This doesn't include base pay or sponsorship earnings.
Who Has Joe LaCava Caddied for Over the Years?
Besides famously caddying for Tiger Woods, Joe LaCava has worked with Fred Couples. Their partnership began in 1990 and lasted for over 22 years before LaCava became the caddie for Tiger Woods. Along with being his caddie, Fred Couples said that LaCava also served as his chauffeur for over 22 years.
LaCava also did some work for Dustin Johnson. However, this was a short-lived work experience in-between working for Fred Couples and Tiger Woods. Dustin Johnson said there were no hard feelings between him and Woods over the incident. Most recently, LaCava has also started caddying for Patrick Cantlay.
What Are LaCava's Tournament Wins?
Joe LaCava has been part of many tournament wins with the golfers he has caddied for. This includes major tournaments like the Players Championship and the PGA Majors. Tiger Woods credits LaCava with helping him to win the 2019 Masters.
The Steps That LaCava Took to Becoming a Caddie
LaCava began his career as a caddie in 1983 working for his brother-in-law, Ken Green. At the time, he was just 19 years old and started caddying more as a hobby than a career. However, during his time caddying for Green, the golfer won four tours. This likely secured LaCava more than $64,000 in prize money alone, showing just how lucrative a career in caddying would be.
Eventually, he would become more well-known, and this was when his career kicked off and he earned a name for himself when he began working for Fred Couples.
Joe LaCava's Early Career (1983 – 1990)
Joe LaCava earned a reputation over the years for his hard work. He made his name in the 1990s when he worked for Fred Couples. His career began in 1983 when he started working for his cousin Ken Green — their mothers were sisters. His first time caddying was at the 1983 Manufacturers Hanover Classic.
Green said that LaCava caddies in a way where he reads people. He says what they need to hear at the right moment. When it comes to the four personalities that LaCava has worked for, each of them were very different from each other.
Joe LaCava's Early-Mid Career (1990 – 2007) — Road to $1 million
View this post on Instagram
LaCava worked for Fred Couples from 1990 to 2011, and during this time, LaCava worked as Fred's chauffeur. His first tournament was at the 1990 Bob Hope Classic. How he started working for Fred as a chauffeur was a bit of a funny story. LaCava and Couples hopped into Fred's caddie and began to drive to the tournament course 8 miles away.
Despite the ride being so short, Couples got lost and LaCava was furious. After they found the course, LaCava grabbed the keys out of the Cadillac, and he drove home. He would do this for the next 22 years, which was how LaCava became Couple's chauffeur.
They both had a long and profitable relationship with one another. In the 21 years they worked together, Fred Couples earned over $19.5 million on the PGA Tour alone. This likely netted LaCava just under a million dollars just in prize money.
What split Joe and Fred up in their caddie-golfer relationship was when Couples moved on to the lesser-paying purses of the Champion's Tour. Joe LaCava said that at that point, he had to move onto a new caddie arrangement to support himself.
Joe LaCava's Late-Mid Career (2007 – 2011) — Continued Growth
For four years, from 2007 to 2011, Joe LaCava worked for Dustin Johnson. During his time, Johnson steadily rose through the ranks and became well-known as a young rising talent.
While working for Johnson, he caddied for four tournament wins, including the AT&T Pebble Beach National Pro-Am and the BMW Championship. Excluding base pay, his share of the winnings for these tournaments likely totaled around $426,600.
Johnson said that he felt no friction when he lost LaCava to Woods in 2011, and he even spoke to Woods about it before it happened.
After LaCava left, Keith Sbarbaro would carry Johnson's bags for the rest of that year. While Johnson wasn't too disappointed, Butch Harmon, the coach for both Woods and Johnson, said that he was a little saddened by how the move happened.
Woods didn't call Dustin and ask if he could speak with LaCava, which would have been the polite way to do it. Yet Johnson recognized that it was a business decision, which is how business works.
Joe LaCava's Later Career (2011 – Present) — $2 million and Beyond
View this post on Instagram
Tiger Woods has always praised LaCava as competitive and fiery. This was part of what drew Woods to him. Prior to LaCava, Woods had gone through many caddies, but he found stability with LaCava. Woods even said that he helped him to win a couple of tournaments. Woods first brought LaCava on when he had a bitter split with Steve Williams.
Williams had worked for Woods for 13 years before that. The one thing that may be a bit of a threat to LaCava right now is that Woods has begun to play in fewer tournaments. When he does play, he always brings in the big money, but he has begun to slow down. This may mean that LaCava will have to part ways with Woods — we are already seeing him caddy for other golfers.
In the past, LaCava was famously loyal to Tiger Woods and declined offers from other golfers, but his attitude has changed over time. Given their close relationship, we believe they'll probably stick together, but we expect LaCava will increasingly caddy for other golfers over time.
Despite periods of low income, Woods has earned almost $20 million on the PGA Tour from 2011 to the current day. If we assume LaCava takes 5% of these earnings, this gives him almost $1 million. In fact, the real figure is much higher. Customarily, for top 10 finishes, caddies usually receive 6-8% of the prize fund, and for a win, it's 10%. And we all know Woods is no stranger to winning!
So how long has Joe LaCava caddied for Tiger Woods? As of 2023, he has caddied for Woods for over 12 years now. However, very recently, he has started caddying for Patrick Cantlay, another elite golfer.
Joe LaCava Bio: Personal Life
View this post on Instagram
Joe LaCava's wife is Megan LaCava. The pair have two adult children, Lauren LaCava and Joe LaCava. His son, Joe LaCava, attended James Madison University and graduated in 2021.
No one knows Joe LaCava's birthplace, but he is believed to have grown up in Newtown, Connecticut. Joe has three siblings, Robin Kellog, Jane Gallagher, and Shalor Tavino. He's good friends with Tiger Woods along with being his caddie. Joe is a quiet and unassuming individual.
Outside of this, the Joe LaCava Wiki doesn't give much info on his personal life because he and his family tend to avoid the spotlight. We couldn't find out what Joe LaCava's house looks like or even the vehicle he drives.
Joe doesn't have any social media accounts, but you do occasionally see him appear on his son Joe LaCava's Instagram.
Conclusion
Hopefully, this answers your questions regarding Joe LaCava's net worth. Who did Joe LaCava caddie for? He has been a caddie for seven people over his career. He's worked for Davis Love III, Justin Leonard, Ken Green, Fred Couples, Dustin Johnson, Tiger Woods, and Patrick Cantlay. He's one of the most famous golf caddies on the PGA Tour today and one of the best-paid. However, while his net worth is around $2 million, it's not believed that he's the highest-paid caddie. That title would go to Jimmie Johnson. To learn more about how much caddies make check out our dedicated guide.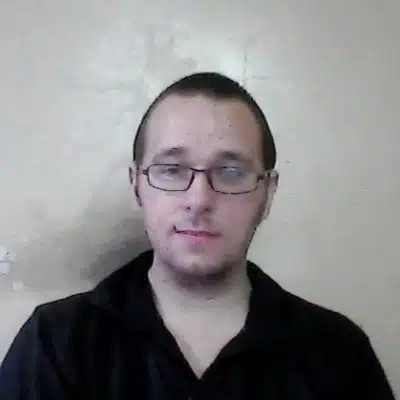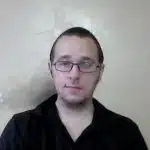 Matt
travels the world as a professional writer and blogger trying out different golf courses in exotic spots like the Philippines. He loves the challenge and tranquility in the sport of golf. Golf, for him, is a way of relaxing and enjoying life.