Funny golf team names are one of the ways golfers can express their personalities. Sure, a witty name doesn't affect how you play, but it will help others remember you and give everybody a good chuckle.
As time has gone on, players have become a bit more lighthearted. This has meant that in the 21st century, there has been a rise in the popularity of funny golf names for teams.
So, let's run through 200+ funny golf team names to give you some inspiration. We've got classics like the Back 9 Bandits, fantasy golf team names such as The Bogey Men, and names based on puns and wordplay like Party of Fore.
Don't forget to try out your own to get your buddies laughing at your next tournament together…
How to Choose a Funny Golf Team Name
Here are some tips on how you can choose funny golf nicknames for your teams so you can have the best golf team names:
Write a list of your favorite golf words and another list of your favorite words and phrases your friends use. Then mix and match them to find a great fit.
Go through similar-sounding words that you can play on for a golf name
Think about pop culture references to films or movies
Keep it short and sweet under 5 words
Or write a really long one to annoy your opponents 🙂
The Classics: Best Golf Team Names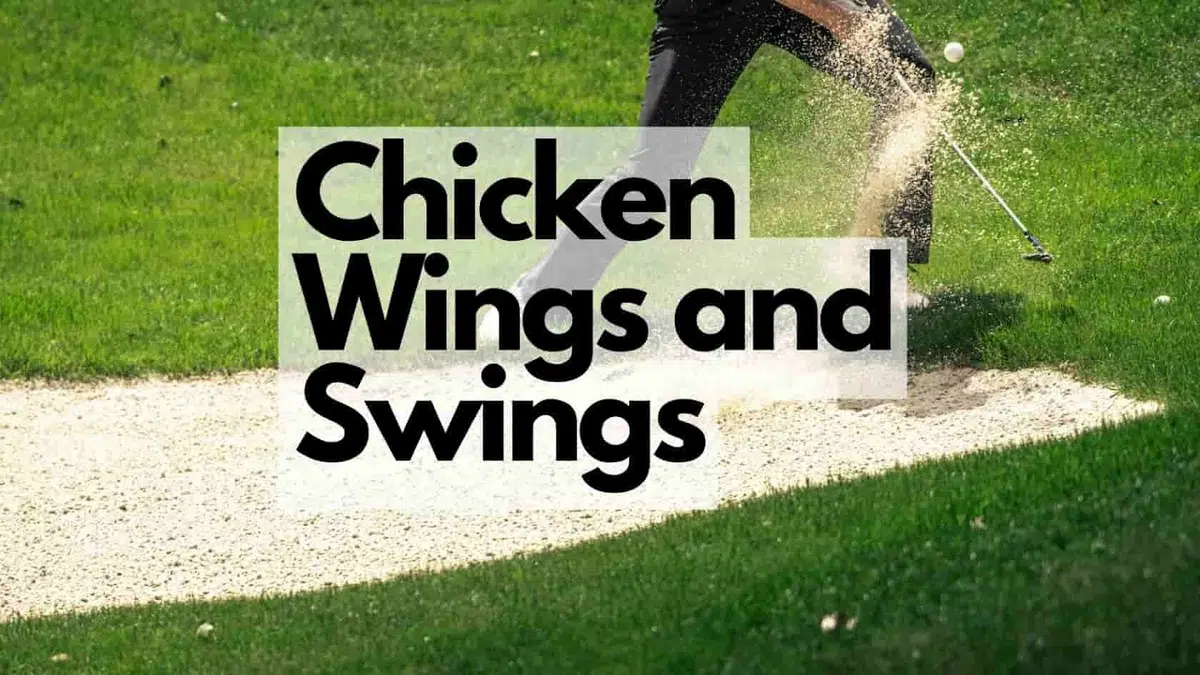 Here is a list of some of the best golf scramble team names that have been used for years.
19th Holers – it's not all about what happens on the course, it's the socializing after too
Back 9 Bandits – a common team name
Back 9 Boys – for the boys
Back 9 Girls – for the girls
Back Spinners – it's what they excel at
Ball Busters – expect a few cracked balls!
Ball Boys – they are constantly fetching their balls
Balls Deep – no need to explain this one
Balls Deep in Water – many lost balls
Ball Losers – same again
Balls and Bros – there are few better ways to spend your time
Balls of Fire – they are on fire!
Ball Shankers – it happens to the best of us
Birdie Babes – for the girls who love a birdie
Bogey Babes – for the girls who just can't reach par
Bogey Bros – a reliable team name
Birdie Bandits – a fun spin on birdie players
Birdie Boys – the boys who love a birdie
Bogey Boys – for the boys who can't each par
Bombs Away – all about the distance
Bump and Runners – it's an efficient way to play
Bunker Boys – we've all been there
Bunker Babes – happens to us all
Brothers in Arms – teamwork makes the dream work
Chicken Wings and Swings – what a combination
Chipsticks – a great potato chip option
Club Rentals – we don't always have our clubs with us
Couples Therapy – a great one for a pair in a couple
Designated Drivers – a clever name many of us can relate to
Drive Hard – a good way to start
Exterminators – always a reliable name
Far from Par – aren't we all?
Fairways and Highways – getting your shot onto the highway would be impressive
Fore Play – clever
FOUR – just to let golfers know in advance that it will be shouted
Fringe Players – they play their best golf from here
Front Nine Fellas – some prefer it to the back nine
Gang Green – it's where they excel
Gardening Club – golf and gardening goes hand in hand
Gardening Gang – a variation
Gardening Girls – everyone loves gardening
Girl Gang – girl power for the win
Girls on Fire – we hope there is a fire extinguisher on the course
Golf Misfits – that goes for a lot of us
Golf Warriors – they are at the course every day
Golden Girls – they can't help but shine
Grass Masters – they know how to move around the course
Green Gang – it's where they perform best
Green Girls – the same as above
Hack Attack – you won't know what's coming with these violent shots
Hole in Fun – they come for the enjoyment
Hole in None – so do these, with a little less success
Hole in Ten – they get there eventually
Home in Two – ambitious, I like it
How's My Driving – not bad, actually
Ladies Club – basic, but effective
Ladies First – after you
Ladies Who Launch – a clever name
Long Putters – it has its advantages
Lost Everything – how will they play golf?
Miss Mulligans – second time lucky
Mullet Masters – a great haircut
Natural Hazards – watch your head
Par Then Bar – they've got their day planned
Please Let Us Win – their desperate and not afraid to admit it
Put Me Down For a Par – I'm sure we all know someone who has done this
Reckless Drivers – on and off the course
Slay Sisters – watch out for this team
Slice and Dice – solid
Smooth Drivers – not often that we hear a serious one
Strokes of Genius – confident, I like it
Team Green – the green is where they are at home
The Close Enoughs – we all know one
The Fairway Finders – super catchy
The Fore Players – works best for a team of four
The Gimmes – the ball never goes in
The Nose Pickers – they love a bogey
The Part-timers – they play golf every afternoon
The That'll Do's – their determination is lacking
The Wannabees – they want to look the part but fall short
The Water Hazards – fish, look out
The Waterballs – it happens more than we like
The Water Boys – they spend more time getting their ball out of the water than playing
Two Putts Are Never Enough – golf is tough!
Three Putts – it's never easy
Three and a Half Girls – for a female group with a shorter friend
Three and a Half Men – for a male group with a shorter friend
Wedgies – the wedge is their reliable club
We Love It in the Rough – no explaining
We Skipped Work for This – many do
Wood Whackers – they know how to use a wood
Funny Fantasy Golf Names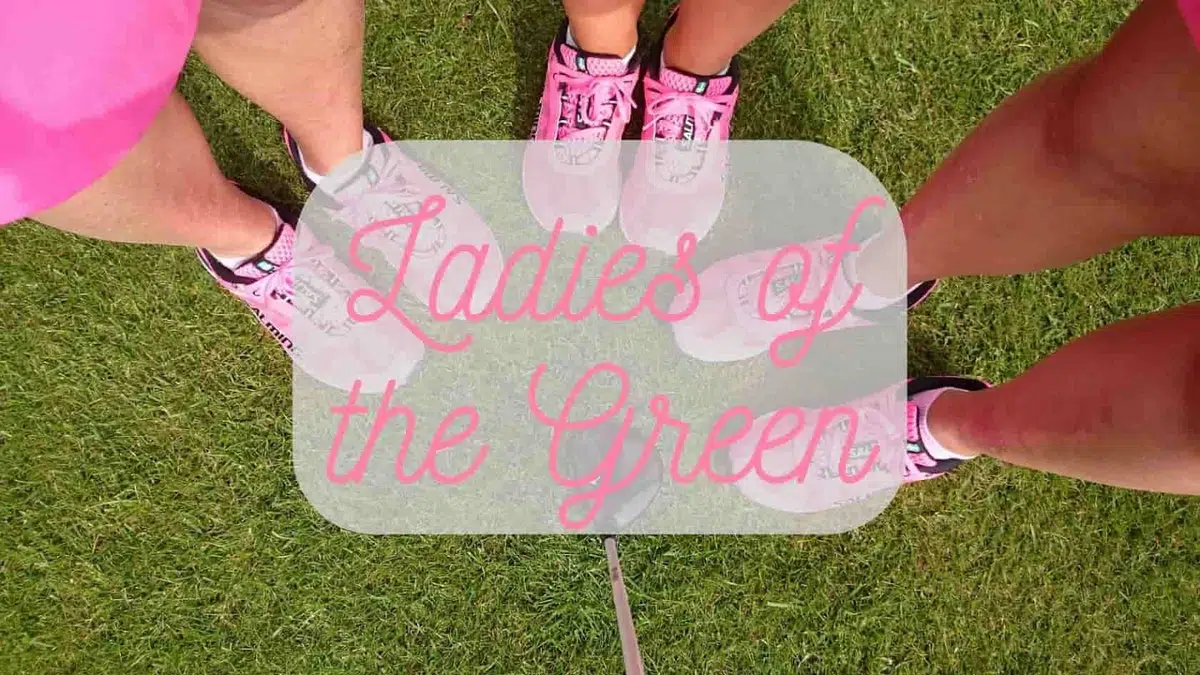 If you can reference a film, a game, a TV series, or something else that is a part of popular culture, it always goes down well in golf. Especially if it has a golfer's name attached to it.
Here are some of the best funny golf fantasy names:
Angry Birdies
Angry Birds
Back to the Kuchar
Bubba Fett
Buff Caddy
Breaking Baddeley
Bring Me the Head of Sergio Garcia
C-3putt-O
Drawshank Redemption
Fairway to Heaven
In-Pain Lowry
Janzen in the Streets
Ladies of the Green
Lords of the Pin
May the Schwartzel Be With You
Meet the Putters
Nicklaus at Night
Saint Nicklaus
Shooter McGavin
Sultans of Swing
Stroke of Luck
Taylor More Distance Please
Terminator 2: Jason Day
The Big Lebowski's
The Bogey Men
The Bohn Identity
The Caddyshacks
The Eagles Have Landed
The Gary Wish This Wood Lands
The Grateful Sned
The Greatest Game Ever Played Won't Be This One
The Happy Gilmores
The Longest Yard
The Stingers
The Tommy Fleet-Woods
The Tree Stooges
Tiagra Wood
Tiger's Wood
Two Putt Shakur
Patrick Can't-Lay It Up
Poulter-geists
Red Hot Chilli Chippers
Weapons of Grass Destruction
Where's Faldo?
Who's Your Caddy?
Punny and Funny Golf Team Names With Wordplay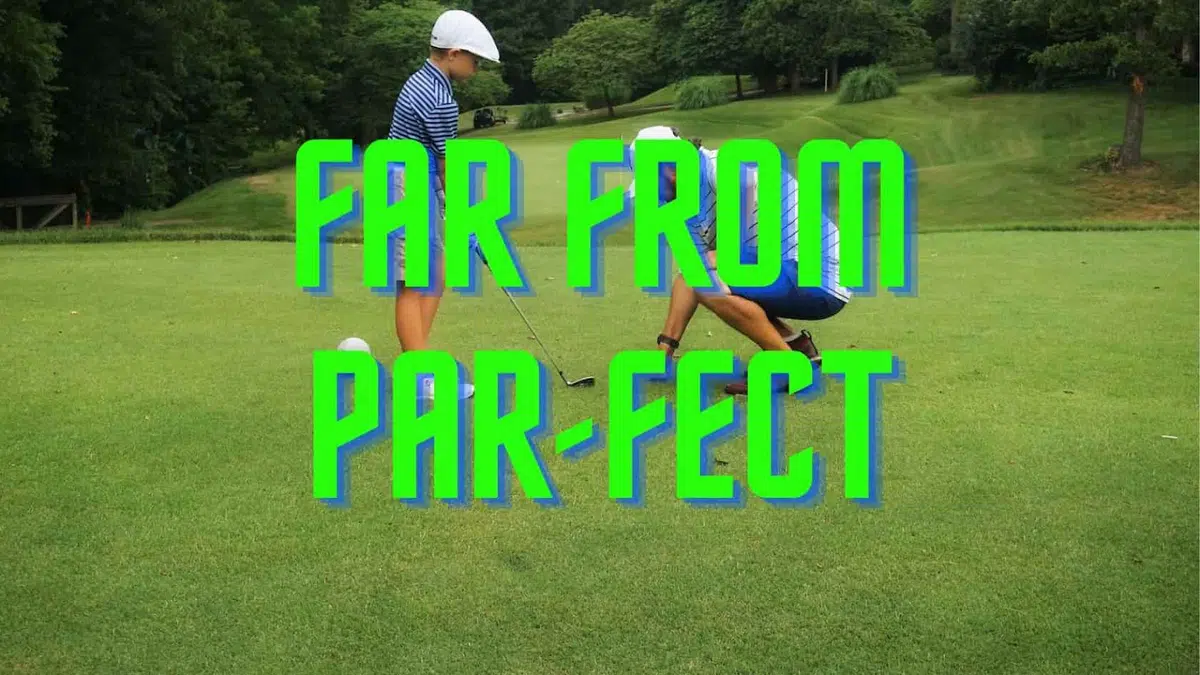 Below is a list of golf team names with puns and wordplay:
21 Graemes
A Shingo Ate My Baby
Brandt Awareness
Bros Before Boges
Cink or Swim
Complete and Putter Madness
Dimpled Balls
Don't Rory Be Happy
Dude, Where's My Par?
Drive a Hard Bargain
Far From Par-fect
Fore Amigos
For the Love of Golf
Gimme a Break
Going Pro-No
Golf Diggers
Grass Murderers
Greener on the Other Side
Ground Control to Captain Tom
Hicks with Sticks
Hole Models
Hook, Line, and Sinkers
I Like Big Putts and I Cannot Lie
Jabba the Putt
Jagged Little Phil
Krabby Caddies
Mull It All Over Again
On the Fringe
No Fair Way to Do This
Not So Tee-riffic
Par-Tee Time
Party of Fore
Putt Away Your Clubs
Sam Burns the Grass
Shank-a-lot-amus
Shanks a Lot
Shank You Very Much
Shots R Us
Slice and Dice
Stroke My Ego
Stroke of Bad Luck
Tee Party
The Divot-ed Golfers
The Eagle-Eyed
The Handi-chaps
The Holey Ones
The Knights Templar of Holy Green
The Life of the Par-tee
The Mulla-agains
The Mull-it-overs
The Tee-totalers
Thunder-cads
The Wrecking Balls
Under-par-fect
Victorious Secret
Working on my Putz
Yank You Very Much
Creative and Unique Best Golf Names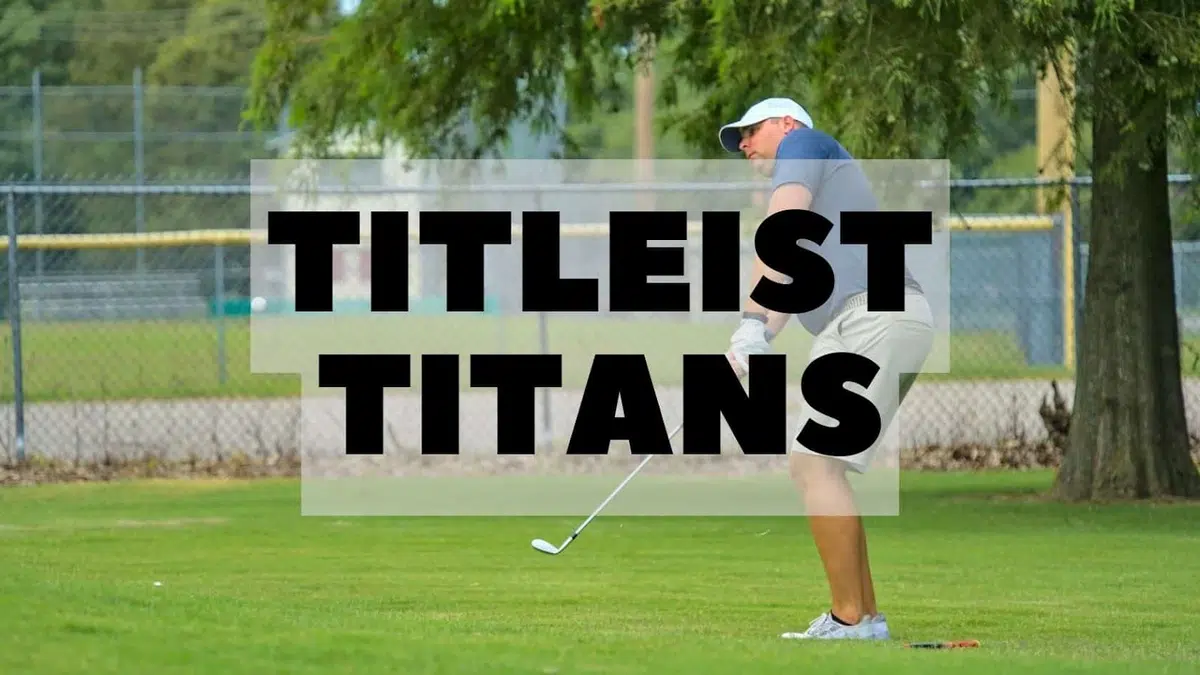 Here is a list of some of the most unique golf team names that you don't hear very often:
8 Ball Fools
Beer Cart Bandits
Callaway Crushers
Chip on the Shoulder
Grip It 'n' Rip It
Hybrid Heartbreakers
It's Never Mull Around Us
Mizuno Mishandlers
Old But Gold
Only Here for the 19th
Pencil Crushers
PING putters
Titleist Titans
We Only Play for Fun
We Really Want to Win
We Spend More Time in the Sand Than the Beach Boys
Final Thoughts
Now you have a bundle of funny golf team names to use in tournaments. As we said, it's a way for your personality and creativity to shine through in a sport that sometimes doesn't allow for too much.
It also helps other players and teams remember you. You don't even have to be a good player. You could be terrible! But all will remember a clever golf team name that brings a smile.
It's what golf is about, having fun.
Feel free to share your witty and good golf team names with us. We're excited to see what you come up with!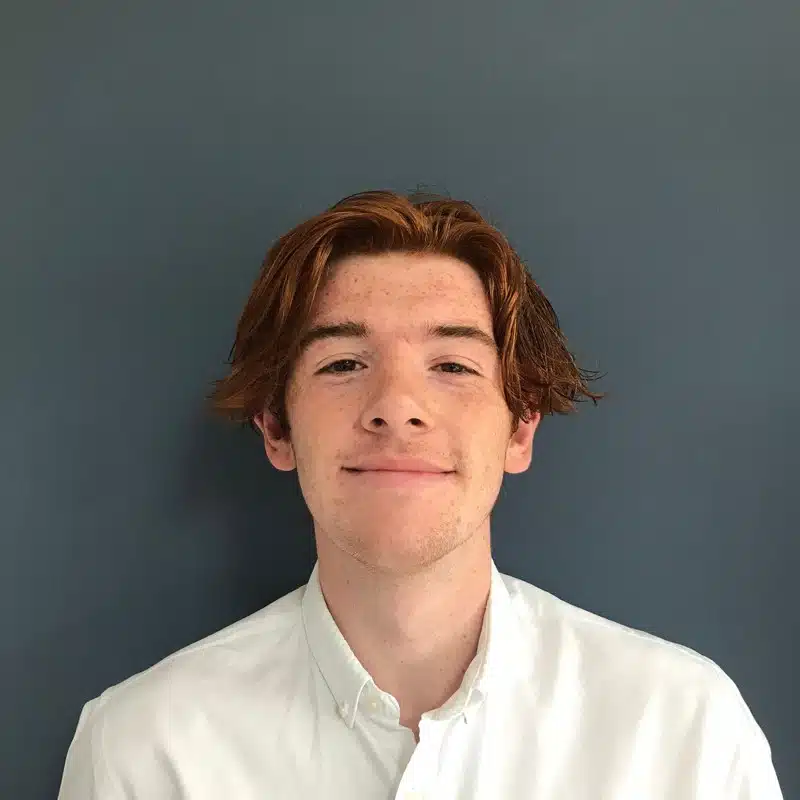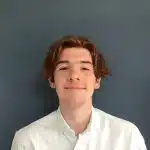 Jack was inspired by his Grandad Ron's golfing and grew up playing this great game. Now, he enjoys both playing and writing about it. He is also a big sports fan too. Jack is always looking for ways to find the edge on the course to share with readers.