Considered the best golfer of modern times and across all time by many, Tiger Woods' handicap certainly reflects that over the past 25 years or so.
I mean, you don't win 15 majors without an off-the-charts handicap.
So, what is Tiger Woods' handicap? As of 2020, Tiger Woods' current handicap index was +6.5. When he started playing professionally at 20 years old, his handicap was +8; at his peak, it was more than +9. However, golf stat guru Lou Stagner found that between 2016 and 2020, Tiger had an average index of +6.3.
Over his years on the Tour, his handicap has varied a bit. By understanding Tiger Woods' golf handicap, you can shed light on how to improve yours. Read on to learn all the details, with Tiger Woods' handicap over history and also tips to lower your handicap below.
What Is Tiger Woods' Handicap?
Technically, pro golfers don't have a handicap. But if you were to calculate it, Tiger Woods' current handicap index would be +6.5. This means that if he was to head back into a handicapped game, he would add 6.5 to his final score at the end of the round.
+6.5 is by no means Tiger's best handicap. At his peak, he was at +7, +8, and even +9.
But let's dive more into the details of his handicap over the past decade.
What Was Tiger's Handicap as an Amateur?
Tiger's handicap was mighty impressive as a youngster. Aged just 11, he was off two and it was zero just two years later.
When Woods turned professional in 1996, he played to a handicap of +8. That means that if he played a round before turning pro, he would have to add 8 shots to his score.
It is little surprise that Tiger won his first major – The Masters –  within a year of turning pro.
What's Tiger Woods' Handicap As a Pro?
@AlexMyers3 asked me "what was the best USGA index that Tiger had for each season?".

Here it is: https://t.co/nowaPKZ9rD pic.twitter.com/AMMwcygSQa

— Lou Stagner (Golf Stat Pro) (@LouStagner) June 4, 2020
Tiger Woods' handicap from 2000 to 2020 ranges with highs and lows, as any career would. The table has been significantly helped by Lou Stagner and his expertise. Using the former method by the United States Golf Association (USGA), where the best 10 out of 20 scores in a round count for handicapping, we can find out Tiger's best, worst, and average handicap.
Here is a table that shows Tiger's handicap as a pro over a 20-year spell:
| | |
| --- | --- |
| Year | Average Handicap |
| 2000 | 7.4 |
| 2001 | 6.8 |
| 2002 | 7.0 |
| 2003 | 7.0 |
| 2004 | 6.5 |
| 2005 | 7.0 |
| 2006 | 7.0 |
| 2007 | 7.4 |
| 2008 | 8.8 |
| 2009 | 7.2 |
| 2010 | 5.8 |
| 2011 | 6.4 |
| 2012 | 6.3 |
| 2013 | 6.7 |
| 2014 | 5.9 |
| 2015 | 4.7 |
| 2017 | 6.4 |
| 2018 | 6.3 |
| 2019 | 6.8 |
| 2020 | 6.3 |
Tiger's Best and Worst Handicap in His Career
Tiger reached his highest handicap index in 2008 following some stellar performances when it rose to +9.4 after reaching +9.2 the year before.
Across 2008 and 2007, he won the PGA Championship (2007), the U.S Open (2008), and three World Championships.
🐐🐐🐐

Question:
What does Tiger's USGA index look like for his career?

Answer:
Pretty Pretty Good

Frightening when you consider this wasn't adjusted for tour conditions. It would be 2-3 shots better if it was.

He was a +7 or better for 35% of his handicap revisions! 😳 pic.twitter.com/Wl6kPf8cA7

— Lou Stagner (Golf Stat Pro) (@LouStagner) June 3, 2020
His lowest handicap came in 2015 when it decreased to +3.7. Tiger's average across that year was +4.7, which was the lowest average year in his professional career. Tiger struggled with a back injury that year, then jarred his right arm in April and had multiple back surgeries before returning in 2016.
How Tiger Woods' Handicap Compares to Other Golfers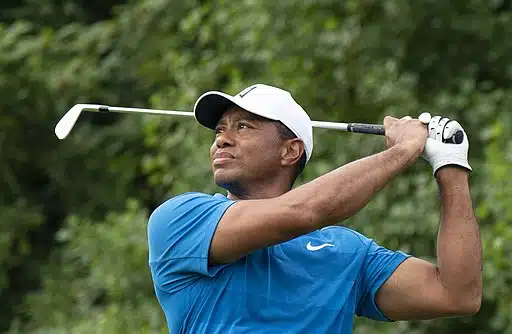 Lou Stagner put this brilliant piece of work together to show what PGA Tour players' handicaps would look like from 2016 to 2020.
Based on an average handicap score, only three golfers fared better than Tiger. Dustin Johnson, Jordan Spieth, and Brooks Koepka all averaged +6.5 compared to Tiger's +6.3.
Across the board, only one golfer had a higher index than Tiger during this period too. Tiger and Kevin Na both reached +8.3, only to be topped by Rickie Fowler, who had the highest index at +8.4.
Have you ever wondered what the USGA index would be for a PGA Tour pro if they posted scores like we do?

Yeah, me too.

Shot out to my buddy Clay Ballard (@TopSpeedGolf) for the idea.

Index of avg tour pro:
▶️ +5.4

Best index achieved:
▶️ Fowler +8.4 pic.twitter.com/krYodzF7GZ

— Lou Stagner (Golf Stat Pro) (@LouStagner) May 30, 2020
How Do Handicaps Work in Golf?
As we said, when you turn pro, the handicap goes away.
Before you turn pro, though, a handicap is used to display a golfer's ability which is worked out from their golf round scores in the past. This number is then used as a figure that is taken off the score for a round to get an overall score and level the playing field.
Tips for Lowering Your Own Handicap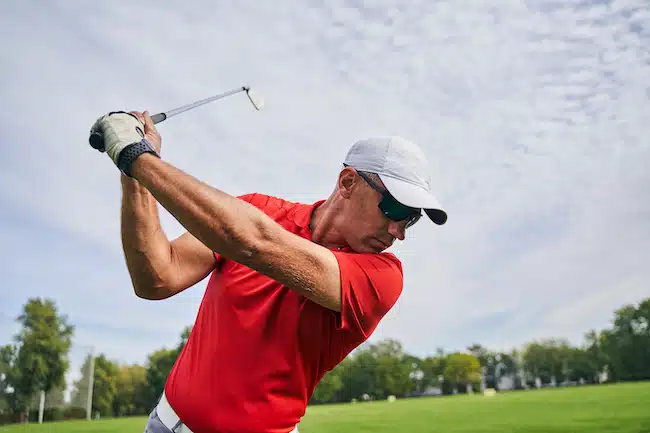 With all this talk about handicaps, you are probably thinking, how can I lower mine? So, here is a list of three tips to help you lessen your handicap.
If you can afford them, they are well worth the while. It is all well and good practicing at the driving range and testing out new techniques, but if you are on your own, there will be no feedback and limited feedback if you are with a friend. So, if your swing is off or you are struggling with an element of a technique, you will be none the wiser and continue to make the error unless you are told otherwise.
A lesson can help identify elements of your game to improve on and take to the next level. If you are learning a new technique or adjusting to new clubs, the coach can provide very meaningful feedback for you to put into practice to shave some numbers off your handicap.
Check out some online golf lessons to get better from home.
In recent rounds around the course, think about how many shots you've added on by lacking in your short game. It is one thing getting near the green, but navigating your way around it effectively can be tough.
If you have a practice green at your club, work on putting different distances that are straight putts, right-to-left, and vice versa across the green. You will become much more accustomed to the types of shots you need to make to lessen your handicap.
This doesn't mean you need to splash the bucks like there is no tomorrow. You may not even need to buy new clubs. It could simply be a case of investing time cleaning your clubs and golf balls.
Alternatively, you could get your wallet out to swap out a damaged club you have been using or get an upgrade that you feel would suit you very well. It's important to keep on top of your bag and equipment to ensure it works for you currently if you are serious about bringing your handicap down.
Even Tiger makes equipment changes from time to time.
Final Thoughts
Now you have all the information you need to know about Tiger Woods' handicap. Whether you reel off some of the facts to friends or aim to be one of the best like Tiger, we hope you found the piece useful.
You can take the tips to improve your own handicap too, though we can't promise you will be averaging a handicap like the man himself…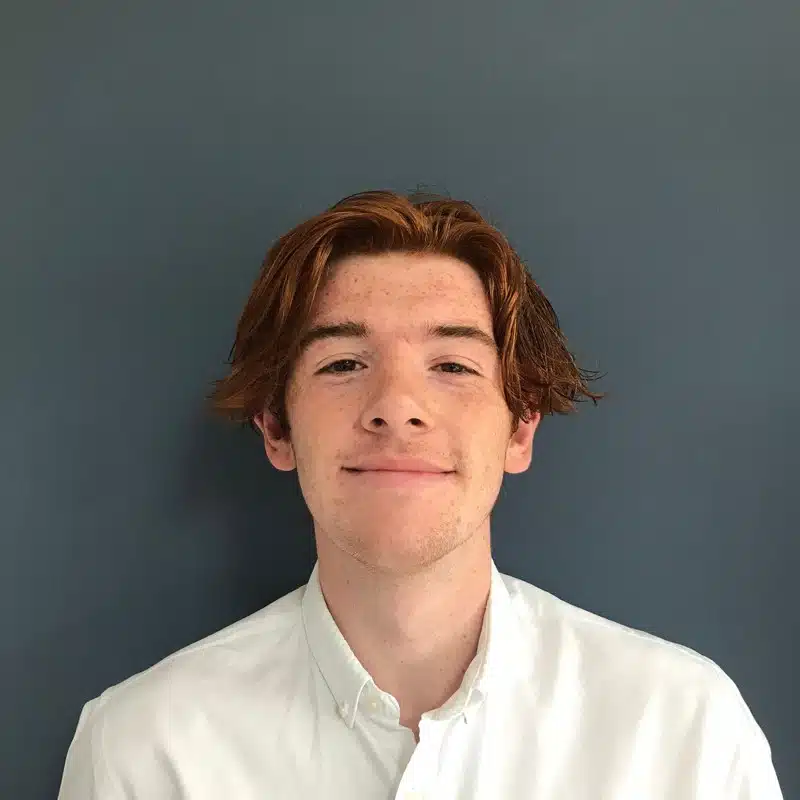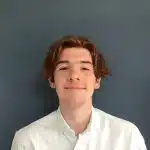 Jack was inspired by his Grandad Ron's golfing and grew up playing this great game. Now, he enjoys both playing and writing about it. He is also a big sports fan too. Jack is always looking for ways to find the edge on the course to share with readers.