If there's anything better than golf with your buddies, it's golf with sexy lady golfers. For some, the beer cart girl just doesn't cut it, and we want to be around women who look great and love the game.
With Instagram providing a platform for the generic female golfer model, we want to focus on the hottest women golfers who actually golf.
To make this list, these hot golfers have to prove their stuff on the golf course and in front of a camera. We selected some current as well as past women golfers to round out this list and determine who is the sexiest golfer and the overall most beautiful LPGA player.
The 10 Most Beautiful LPGA Golfers
Since looks are very subjective, I've listed these hot female golfers in order of their golfing accolades. I believe that skill, talent, and hard work are the sexist qualities in these beautiful golf women.
#10 Blair O'Neal
View this post on Instagram

Majors: 0
Wins: 0
Top 10s: 0
Money Earned: $0
Instagram: @blaironealgolf
As the only exception in the list, I had to put Blair as #10 since she never actually played on the LPGA Tour and only made it as far as the Symetra Tour. However, the Symetra Tour is still highly competitive and is the clear-cut road to the LPGA.
She caught her big break by winning Big Break: Dominican Republic, which was a golf reality show on the Golf Channel. It was there and in golf magazines that we were first introduced to her skillset and incredible looks.
Nowadays, she focuses on modeling and working more on TV by commentating on golf events. Blair gets a spot on this list as one of the first golfers turned model, which opened the door for thousands of others, such as Paige Spiranac and Lucy Robson—who have played even less professional golf than Blair.
#9 Lily Muni He
View this post on Instagram
Majors: 0
Wins: 0
Top 10s: 0
Money Earned: $165,409
Instagram: @lilymhe
Lily is still young and a relative newcomer to the LPGA, so it's not surprising to see some growing pains while she adjusts. Her resume before the LPGA is promising as she picked up a win on the Symetra Tour and also won the grueling 8-round LPGA qualifying tournament.
Lily was born in China but moved to sunny San Diego when she was young. Her father introduced her to the game when she was 5, and by the time she reached high school, she was competing in U.S. Kids' Golf and American Junior Golf Association events.
She is still an active member of the LPGA and has the support of her famous boyfriend, F1 driver Alex Albon. This is a power couple in the making.
#8 Sharmila Nicollet
View this post on Instagram

Majors: 0
Wins: 0
Top 10s: 0
Money Earned: $0 (LPGA Tour only)
Instagram: @sharmilanicollet
Although Sharmila has not played on the LPGA, her success on the Women's Golf Association of India and the Ladies European Tour are plentiful. She started at a young age by representing India at the Asian Games in Doha in 2006 and continued to attract attention when she played with long-driving Laura Davies in a special MGF Challenge Match at the age of 16.
She turned professional at 18 years old and continued to improve on the Ladies European Tour. However, her other interests have been pulling her away from the game, so we haven't seen much improvement from there.
Currently, she is dating Olympian Kenny Bednarek, and she is focusing on her modeling and branding. We'd love to see more of her stateside, but she has other life plans.
#7 Michelle Wie West
View this post on Instagram

Majors: 1
Wins: 5
Top 10s: 59
Money Earned: $6,825,282
Instagram: @michellewiewest
We've been tracking Michelle Wie West's career since she was just Michelle Wie. She was a bright-eyed kid who was shaking up the golf world with her talent at such a young age. She is still the youngest player to qualify for a USGA-sanctioned event and an LPGA Tour event.
Michelle turned pro just shy of her 16th birthday amidst a lot of talk about whether or not she was ready. She fueled the gossip mill further by competing in men's PGA Tour events—none of which did she make the cut.
Her career has been consistent since then, racking up 59 top 10s. Her hard work culminated on June 22, 2014, when she won her first and only major, the U.S. Women's Open.
#6 Natalie Gulbis
View this post on Instagram
Majors: 0
Wins: 1
Top 10s: 37
Money Earned: $4,898,508
Instagram: @nataliegulbis
Another past player on the LPGA tour that deserves a spot on this list of sexy women golfers is also one of the original pin-up girls of golf. Natalie stormed onto the scene with her sultry looks and uniquely powerful swing.
Often compared to Anna Kournikova, Natalie never realized the spoils of her true potential. It's suspected that the added pressure of life in the spotlight took its toll on this young golfer, and she could never quite wade through all the noise.
Despite not living up to expectations, she still had a very lucrative career. In only her fourth season on tour, she topped $1 million in earnings without a win! Her first and only LPGA Tour win came at the 2007 Evian Masters, where she defeated Jeong Jang on the first sudden-death playoff hole.
#5 Morgan Pressel
View this post on Instagram

Majors: 1
Wins: 2
Top 10s: 66
Money Earned: $8,096,370
Instagram: @mpressel
This young phenom has been on our golf radar since 2001 when she qualified for the U.S. Women's Open at the tender age of 12! She promptly turned pro at 17 by special exemption— the LPGA requires players to be at least 18.
At the age of 18, she became the youngest winner of an LPGA event by capturing the 2007 Kraft Nabisco Championship—now known as the Chevron Championship, which is one of the five majors on the LPGA. Lydia Ko has since beaten this record in 2015.
Morgan went on to produce more than 60 top 10s and another victory at the Kapalua LPGA Classic in 2008. Currently, she serves as a commentator for The Golf Channel and is an on-course advisor for the LPGA, PGA, and USGA events.
#4 Jessica Korda
View this post on Instagram
Majors: 0
Wins: 6
Top 10s: 50
Money Earned: $7,543,454
Instagram: @thejessicakorda
Jessica is the elder sibling to Nelly and was the first of the family to break on to the LPGA Tour. She did so in style by finishing second in the Q-school while she was only 17 years old. Her first win came in 2012 at the Women's Australian Open, where she defeated five other players in a playoff on Sunday afternoon.
Jessica had a lot of success as an amateur, and while that has translated into six wins over the last ten years, she doesn't have the earnings you might think. Inconsistent play is to blame, as she has missed plenty of cuts in her day.
Her most recent win came in 2021 at the Diamond Resorts Tournament of Champions, where she carded a -24 and beat rising star Danielle Kang in a playoff. Jessica is still an active member on tour and is looking to increase the number of trophies on her mantle.
#3 Lexi Thompson
View this post on Instagram

Majors: 1
Wins: 11
Top 10s: 85
Money Earned: $13,580,468
Instagram: @lexi
Lexi has been winning golf tournaments since she was 8, starting with the U.S. Kids Golf World Championship, which she won in 2003 and 2004. She is also a prodigy, having turned pro at the age of 15.
Her first LPGA Tour win came at the Navistar LPGA Classic when she was only 16. Her first major came at the age of 19 at the Kraft Nabisco Championship, which is now known as the Chevron Championship.
From 2013 to 2019, Lexi has at least one win each season. Although it has been a few years since we've seen her in the winner's circle, she is always a threat and continues to rack up top 10s. In 2022 alone, she has three runner-up finishes which means she is due for a win any day now.
#2 Paula Creamer
View this post on Instagram

Majors: 1
Wins: 10
Top 10s: 104
Money Earned: $12,152,519
Instagram: @paulacreamer1
Paula has been an active member of the LPGA Tour for almost 20 years, and she's been one of the hottest female golfers the whole time. With a smile like that combined with her skills, it's no wonder she is number 2 on our list of talented and hot women golfers.
Turning pro in 2005, she won in her first season as a member of the LPGA. She won by one stroke over Jeong Jang and Gloria Park in the Sybase Classic. This got her tons of attention, and she parlayed the momentum into many more successful seasons.
Her best came in 2008 when she won four times and made over $1.8 million. She has one major to her name—the 2010 U.S. Women's Open. She won by four strokes on a challenging Oakmont Country Club track.
In recent years, she has struggled to recapture her early successes but can still be seen teeing it up on tour.
#1 Nelly Korda
View this post on Instagram

Majors: 1
Wins: 8
Top 10s: 46
Money Earned: $7,539,477
Instagram: @nellykorda
It's safe to say that Nelly's career is just getting started. Many recognize her as the best-looking female golfer, but few realize that she has the potential to be the best female golfer, period.
She and her sister Jessica are daughters of professional tennis players Petr Korda and Regina Rajchrtová. Nelly and Jessica's brother Sebastian also plays professional tennis and recorded his first win at the 2021 Emilia-Romagna Open. Talk about an athletic family.
Nelly's first win was at the 2018 Swinging Skirts LPGA Taiwan Championship, and she hasn't looked back since. She has won at least once in all her LPGA Tour seasons and captured a major title at the Women's PGA Championship in 2021.
While she only has one major right now, she continues to knock on the door and pressure anyone who's leading.
Bonus: Annika Sorrenstam
View this post on Instagram

Majors: 10
Wins: 72
Top 10s: 207
Money Earned: $22,583,693
Instagram: @annikas59
If success is what turns your crank, then the hottest female golfer by far is Annika. Looking at her career, it's hard even to comprehend the numbers because they are just as mind-boggling as Tiger, MJ, or Gretzky.
Here are just some of Annika's accomplishments;
First LPGA player to finish a season with a sub-70 scoring average
First and only LPGA player to shoot 59 in an official event
She has won eight player-of-the-year awards—most ever
Most consecutive wins of a single tournament with five at the Mizuno Classic
Over her 308 starts, she only missed 10 cuts
FAQs
Who Is The Prettiest LPGA Golfer?
The prettiest LPGA golfer is Nelly Korda. Her long and lean athletic frame is hard to miss if you ever get the chance to see her in person. Her looks are only overshadowed by her incredible skill and work ethic toward advancing her career. She is a student of the game and one sexy golfer.
Who Is The Most Attractive Golfer?
The most attractive golfer is Natalie Gulbis. Her bright smile and shimmering eyes grab your attention from the next town. Her eyes are so noticeable that they will grab your attention from the next town. She is also one of the most well-liked characters on tour, with her infectious personality and sharp wit.
Summary
The truth is, there are plenty of sexy golfers out there, and you can easily find them on Instagram. But having looks is not enough to make it in the big leagues, so watching the most beautiful LPGA players succeed is a wondrous sight to behold.
Keep your eye on these sexy female golfers, as the only thing that can impress more than their appearance will be their dedication to the craft of golf.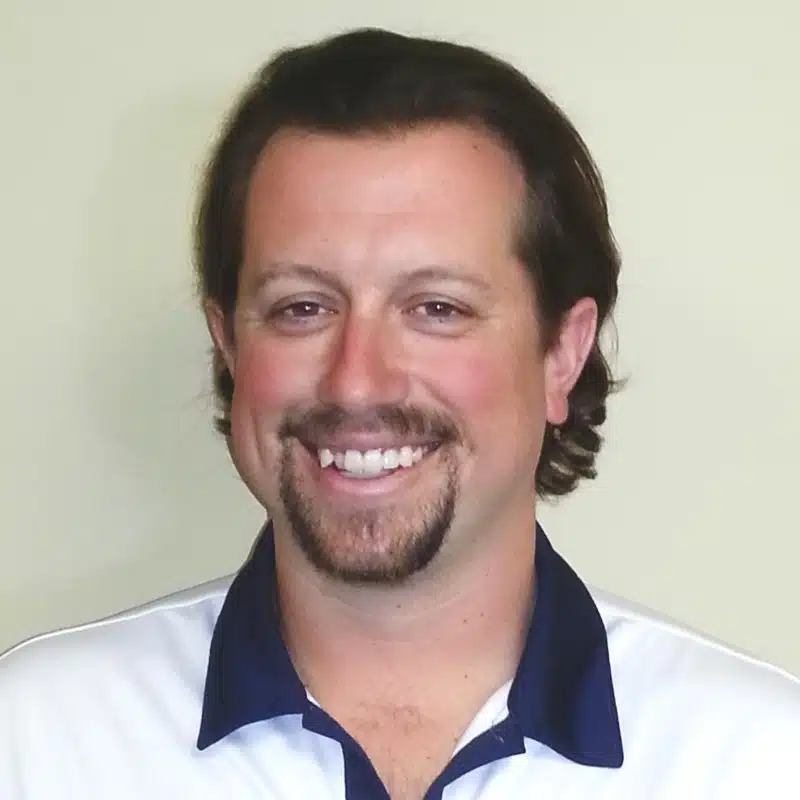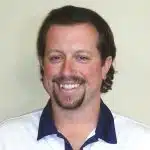 Clint became the Head Teaching Professional at one of Toronto's busiest golf academies and was featured on Canada's National Golf TV program, "Score Golf Canada," twice. He now tests and reviews golf equipment and gets to enjoy the game he loves whenever he wants while helping people lower their scores.