Scoring a condor in golf is one of the rarest events because it takes an already rare event and increases the difficulty. In fact, did you know that they have only scored a condor six times in golf history?
So, while it's not impossible—we will say it's pretty close.
So, what is a condor in golf? A condor is when you score a hole-in-one on a par-5. For men, a par-5 is more than 471 yards. But the average driving distance of the pros is only 289.7 yards. That's why it's the rarest shot in golf history. Only six golfers have ever scored a condor.
As a passionate golfer, you won't want to miss out on the strange instances when condors have been recorded. You can also read on for the best holes you could try for a condor and some more tips to improve your golf game.
What is a Condor in Golf?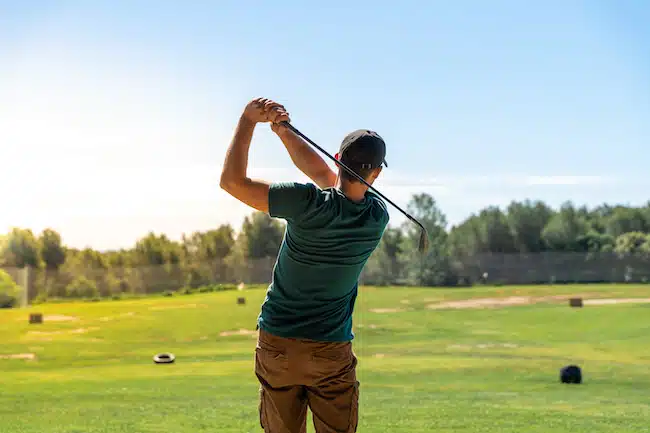 To score a condor, under the condor golf term definition, you need to score a 1 on a par-5 hole. A par-5 hole ranges anywhere from 450 to 710 yards. That measures 4 to 7 football fields. Not only do you need to put it on the green, but you need to get it in the hole on the first hit.
Few people in golf history have ever scored one.
Think about the longest drivers on the Tour, like Rory McIlroy. His average drive is 310.5 yards. He's not even able to hit the green on most par-5s.
But it has been done, so let's look at the golfers and holes they hit condors on.
Types of Holes in Golf
When it comes to the current regulation golf courses, you deal with four types of holes:
Par-3s are your best chance of scoring a hole-in-one because they only cover from 100 to 220 yards. When you score a hole in one on this hole, it's just a hole in one.
Par-4s range from 200 to 420 yards. If you score a hole in one on a par-4, you scored an albatross. When you take albatross vs condor, the biggest difference is an albatross is a par-4 and a condor is a par-5.
Par-5s will range from 450 to 669 yards, and a hole in one here is called a condor, as mentioned above.
There are also some par-6s. A par-6 qualifies as over 670 yards, and you could score a condor with two strokes.
The longest hole is over 800 yards on the 12th hole at Meadows Farms in Virginia.
Let's check out where the golfers scored their condors.
How to Score a Condor in Golf
You can score a condor in two ways.
You can either score a hole in one on a par-5
 You can get a score of 2 on a par-6.
To clarify, of the six people in history who scored a condor, only one of them did it on a par-6 hole. Everyone else scored a condor on a par-5, which means your odds are much better with a par-5.
What are the odds of getting a condor in golf? This event is so rare that bookmakers don't even take bets on this score. There are no odds available, but if you think of all the amazing golfers who've played, how many holes they've played, and how they've never shot a condor. We can say your odds are so close to zero it might as well be.
The Most Famous Condor Scores in Golf
You can check out this condor golf video above. But as we said, you only have six people in the entire history of golf who scored a condor, and they include:
Larry Bruce — Hope Country Club in Hope, Arkansas, in 1962
Dick Hogan — Piedmont Crescent Golf Course in Burlington, North Carolina, in 1973
Shaun Lynch — Teign Valley Golf Club in Christow, England, in 1995
Mike Crean — Green Valley Ranch Golf Club in Denver, Colorado, in 2002
Jack Bartlett — Wentworth Falls Country Club in NSW, Australia, in 2007
Kevin Pon — Lake Chabot Golf Course in Oakland, California, in 2020
We have gone years between people scoring a condor with the longest being 33 years, and lately, the average has been every 10 years.
Tip: Want to score a condor? Check out the holes on courses where it's been done, and plan a golf trip.
Larry Bruce
Larry Bruce gave us our first known condor in 1962. It happened on the 480-yard fifth hole. His shot sent the golf ball over the pine trees and to the right of a dogleg on the fairway. He cut a corner on the dogleg and shortened his distance to the hole.
Pro tip: Cutting a dogleg like Bruce did is one strategy to getting a condor.
Dick Hogan
Dick Hogan made this score on 456 yards on hole 8 at the Piedmont Crescent golf course.
Shaun Lynch
Shaun Lynch gives us our second example of a condor. He scored it on a par-5 of 496 yards at the 17th hole. Lynch cut a corner on this course that cut the dogleg and angled the ball over to the left. The ball rolled down the fairway to the green and into the hole.
Mike Crean
This was the longest hole in one ever scored. During this time, Mike Crean drove the ball 517 yards straight to the 9th hole at the Green Valley Ranch Golf Club.
Jack Bartlett
Jack Bartlett was just 16 years old when he scored a condor. It occurred on a par-5 at the 17th hole measuring 511 yards.
Kevin Pon
When Kevin Pon scored a condor, he did what no one else in the history of golf ever did. He took a 667-yard par-6 on the 18th hole and scored it in two shots. This counts as the first condor of that type ever scored like that.
Related article: What is an Eagle in Golf?
5 Tips to Achieve a Condor in Golf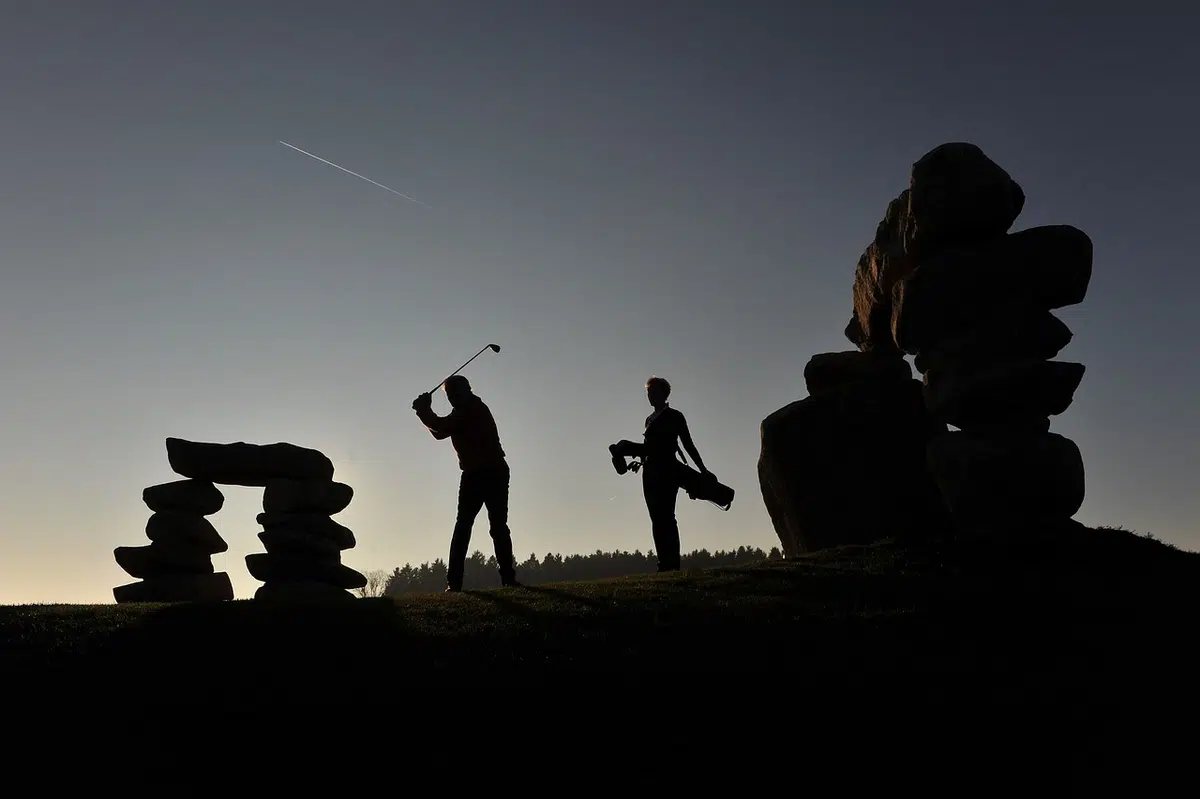 Tip #1: Go Where It's Been Done Before
You won't have a chance on most holes, but it's been done at these courses. Of course, they may have been changed since some were shot more than 50 years ago. But if you're committed, it's time to plan a golf trip!
Tip #2: Play for It on a Par-5
If we've learned anything from the number of people who scored it, five out of the six did it on a par-5.
Tip #3: Take a Shortcut
This is obviously risky, but many of the happened condors occurred because a golfer made a smart cut on the fairway to achieve a condor by cutting down the required yards.
Tip #4: Choose the Right Weather
If you will ever get a condor in golf, you need to choose the right weather. You need the wind in your favor, and you water less humidity so the ball shoots farther.
Tip #5: Have Fun
A condor would be fun to score at the end of the day, but it's so unlikely that you shouldn't take it too seriously. You need much luck on your side to score a condor.
FAQs
How Many Golfers Have a Condor?
In recorded golf history, only six golfers were ever able to achieve a condor. That has played out from 1962 up until the present day of golf.
Can You Get a Condor and an Up and Down in One Shot?
You can score a condor and an up and down in one shot by getting it on a par-6. This, however, is extremely rare, and only one person in history ever did it. Kevin Pon scored a condor and an up and down in Oakland, California, in 2020.  
Is It Possible to Score a Condor in Mini Golf?
Because mini golf only has a maximum par of two for each hole, a condor in mini golf is not possible.
What is the Difference between a Condor and a Hole in One?
A hole in one can be a condor, but it could also be a hole in one on a par-3 or a par-4 hole. A condor is never on a par-3 or a par-4 hole.
Conclusion
Hopefully, this clarifies what a condor in golf is. A condor golf shot is one of the rarest events in golf, and your chances of scoring one are almost more dependent on luck than anything else.
Still, it can't hurt to give it a shot and go after a condor in golf occasionally if you happen to be on a par-5.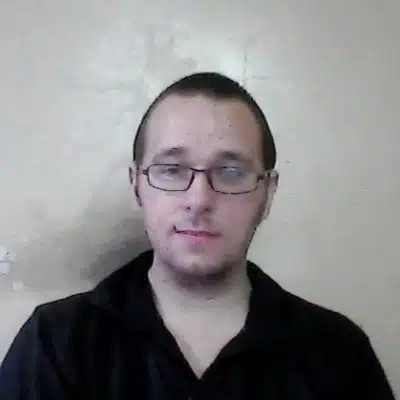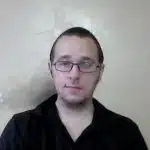 Matt
travels the world as a professional writer and blogger trying out different golf courses in exotic spots like the Philippines. He loves the challenge and tranquility in the sport of golf. Golf, for him, is a way of relaxing and enjoying life.