Songs are a proven way to enter a mindset of power. And if you want a powerful mindset for playing golf, what better way than to listen to golf tracks? Golf songs over the years have ranged from passion about the sport to songs meant to make you laugh. Every golfer can connect with these songs because they deal with the everyday problems in golf.
The 15 best golf songs include:
Straight down the Middle — Bing Crosby
Green Green Grass of Home — Tom Jones
Golf Song — Andrea Wehner
Tin Cup Chalice — Jimmy Buffett
Mulligan's Stew — Gene Krupa
The Golf Song — Arrogant Worms
Golf Girl — Caravan
18 Holes — John Denver
Golf on TV — Lennon Stella
2.Oh — Golf Boys
Chase the Fairway — Golf with Baard
Hit It Hard — John Daly
Golf, Golf, Golf — Archie Campbell
The Golf Song — Scotty Alexander
The Golf Song — Duff Daddy
In this post, we will outline the top 15 golf songs throughout history to inspire you to drive over to your local golf course and play some rounds with more passion than ever before. Golf music can be a lot of fun, and we hope you like the songs we highlighted in this list.
The 15 Best Golf Songs
1. Straight Down the Middle — Bing Crosby
Genre: Pop
Year Released: 1958
Many would consider Bing Crosby the king of golfing singers, and this is one of his best golf songs. The lyrics describe a golfer's glory of a day on the course. Yes, even back in 1958, you still had people who felt this strongly about the game of golf.
2. Green Green Grass of Home — Tom Jones
Genre: Country
Year Released: 1965
This song describes a man reminiscing about his hometown and the most special moments in life. The green grass refers to the green on a golf course, and he speaks about what he'd like to experience while playing. The song serves as a symbol of comfort and security.
3. Golf Song — Andrea Wehner
Genre: Schlager & Volksmusik
Year Released: 2020
The Golf Song by Andrea Wehner details everything about Andrea's passion for golf. It's one of those golf songs that is a fun track to play and puts you in a happy mood that seems to last for hours. The energy in it isn't super intense, but it's a great tribute to golf and worth a listen.
4. Tin Cup Chalice — Jimmy Buffett
Genre: Pop, Rock, Folk
Year Released: 1974
Tin Cup Chalice speaks of Jimmy Buffett's desire to return to paradise. But where's paradise? Right on the golf course. This song details leaving behind the daily grind of everyday life to go have a good time. It's a song we are sure all players can relate to.
5. Mulligan's Stew — Gene Krupa
Genre: Jazz
Year Released: 1959
For those seeking golf music without any lyrics, let me present to you Mulligan's Stew. It's a jazz instrumental track that was released back in 1959.
It's certainly not the sort of song I would usually listen to, but I can still appreciate that it is satisfying.
6. The Golf Song — Arrogant Worms
Genre: Pop
Year Released: 2004
The golf song by Arrogant Worms puts a funny spin on this beloved sport and what it's like to be out on the golf course. It talks about investing in the latest and most expensive golfing equipment yet performing awfully at the game. At times, I think we can all relate to this.
The Golf Song also details unfortunate events that you hope will never happen to you while in a golf cart. But that's enough of a sneak-peak. Check out the song yourself to hear all the funny lyrics.
7. Golf Girl — Caravan
Genre: Folk, Rock, Pop, Alternative
Year Released: 1971
Golf Girl is a good golf song that doesn't take the standard route of most golf songs. Instead, it talks about falling in love with a woman who sells tea on the golf course. The Golf Girl is an interesting listen that shows you what golf music sounded like in the 1970s.
8. 18 Holes — John Denver
Genre: Country, Folk, Parody
Year Released: 1992
John Denver had an awesome sense of humor, and 18 Holes shows off his humor at its best while also showing off his love of golf. He juxtaposes his love for the sport with how much of a pain it can be.
9. Golf on TV — Lennon Stella
Genre: Pop
Year Released: 2020
Golf on TV showcases Stella's singing and songwriting talents because this is one of her finer songs. While it isn't directly about golf, it sings about how she can't understand why people would want more than one relationship, just like some people can't understand watching golf on TV.
10. 2.Oh — Golf Boys
Genre: Rap
Year Released: 2013
You can't get a better golf song than 2.Oh. It specifically relates to golf and features PGA Tour all-stars: Ben Crane, Bubba Watson, Hunter Mahan, and Rickie Fowler.
It's their second single, with their first, "Oh, Oh, Oh," debuting back in 2011. As pro golfers, the band clearly doesn't need more money. All proceeds that were generated went to constructing water wells for clean water in Ethiopia.
We strongly recommend you check out this golf music video. It's kind of ridiculous but very funny.
11. Chase the Fairway — Golf with Baard
Genre: Electronic
Year Released: 2020
Chase the Fairway was written by a Norwegian golfer and has a pop feel to it. This is a lively and energetic track that even non-golfers can appreciate. This track aimed to capture that encapsulating feeling of being out on the golf course and teeing up to chase that perfect golf shot.
12. Hit It Hard — John Daly
Genre: Country
Year Released: 2010
While the songs by the Golf Boys are jovial, Hit It Hard is instead more serious. It's by professional golfer John Daly. On the surface level, the track name describes his notoriety for striking the ball very far off the tee. However, in reality, Hit It Hard speaks of his troubles, including women, gambling, and depression.
The content may be cynical, but the song is pretty damn catchy. I especially like the backing vocals which come in for the chorus.
13. Golf, Golf, Golf — Archie Campbell
Genre: Pop
Year Released: 1966
This is a funny song by Archie Campbell. He was a comedian who loved golf and decided to write about it. If you love funny songs about golf, this is certainly one you shouldn't miss out on.
14. The Golf Song — Scotty Alexander
Genre: Country
Year Released: 2019
In The Golf Song, Scotty Alexander sings about what hooks him on the sport of golf despite the many frustrations. He sings about every golfer's dreams to play on the PGA Tour, and how everyday life can get in the way of enjoying yourself on the golf course. It also talks about the excuses golfers use for why their game isn't as good as it could be.
15. That Golf Song — Duff Daddy
Genre: Country
Year Released: 2018
That Golf Song speaks about the frustrations that every golfer experiences out on the course. Many golfers take a bad first shot and need to spend time recovering from it.
Like many of the other comedic tracks we have covered thus far, That Golf Song has a very funny music video. If you have the time, check it out.
Frequently Asked Questions
What Makes a Song a Golf Song?
The best golf songs specifically discuss the sport of golf. As such, they are relatable and can get you in a great headspace to start playing. However, some people may argue that generic songs are also good for golf — they can also motivate you to start playing and increase your enjoyment.
How Have Golf Songs Evolved Over Time?
Like music itself, golfing music from the 1960s differs greatly from what you hear today. Older golfing music sounds old-fashioned and outdated to most ears. New golf music, by comparison, takes advantage of modern technology such as auto-tune, so these songs sound very different.
Are There Any Famous Musicians Who Are Also Golfers?
Dozens of famous musicians also play golf, including Kenny G, Vince Gill, Adrian Young, Alice Cooper, Roger Waters, and Justin Timberlake. Even Frank Sinatra played golf, and the sport has long drawn some of the biggest names in music.
Conclusion
Hopefully, you've walked away from this article, having discovered some new golf songs you like. Golf songs are highly important for the sport's culture, and they help players worldwide connect. Whether it be sad, funny, or upbeat songs, there are plenty to choose from, and most of the time, you will be able to relate to them to some extent.
While we've covered the top 15 golf songs to date, this is not an exhaustive list. We encourage you to get out there and find more songs you resonate with. Who knows? You're favorite song could be out there waiting to be discovered.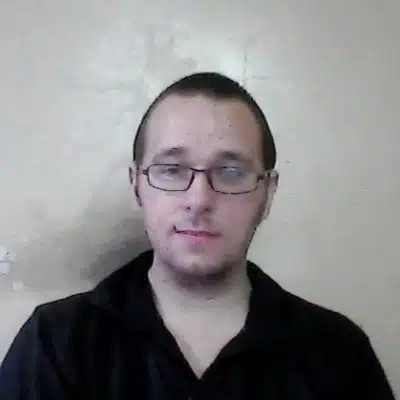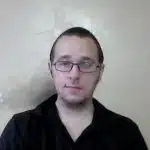 Matt
travels the world as a professional writer and blogger trying out different golf courses in exotic spots like the Philippines. He loves the challenge and tranquility in the sport of golf. Golf, for him, is a way of relaxing and enjoying life.