You probably love golf, so why not make money doing it? Is it hard? Do you need to become the next Tiger Woods? Or are there other ways?
Before we start, I must clear some misconceptions up. First, let's clarify the difference between a professional golfer and a golf professional.
A golf professional makes a living in the golf business, either teaching or working in some aspect of running a golf-related business.
But a professional golfer makes a living playing golf. These are the pros you are probably thinking of.
So are you wondering how to become a pro golfer? Most golfers take 7 to 10 years of practice, training with top-level coaches, and competing at the top level. You'll probably progress from juniors to mini-tours to Q-School to Monday's Qualifiers. But if you live in the USA, you probably have less than 1 in 50,000 chance of becoming a pro golfer.
You'll learn all the details in this article, and I'll share the various ways you can make money from your passion. I am a PGA Golf Professional and went through the PGA of America's Professional Golf Management Program. You may choose the same route, but there are others.
Read on to learn all the details.
What Is a Pro Golfer?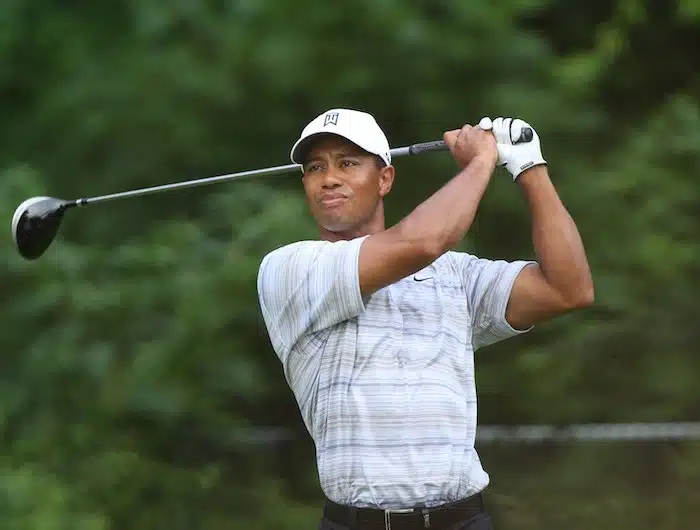 A pro golfer is somebody who receives a financial reward that is directly related to their skill as a player. A person who earns money by teaching or working in some aspect of the business of golf is traditionally considered a "golf pro" or golf professional.
For example, Tiger Woods, Rory McIlroy, and Phil Mickelson are pro golfers. When the guy teaching golf at your local golf course is a golf professional.
Can you become a pro golfer, or is becoming a golf professional a better fit for you? Read on to learn how to achieve this and how much money you can make.
What Are the Benefits of Becoming a Pro Golfer?
There are countless benefits to becoming a pro golfer. Playing a sport that you love for a living is something most would dream of. Traveling the country, and conceivably the globe, is another benefit. Gaining equipment and apparel endorsement deals allows you to play with and wear the best of the best.
For those who find success as a pro golfer, you can make a very, very good living.
How To Become a Pro Golfer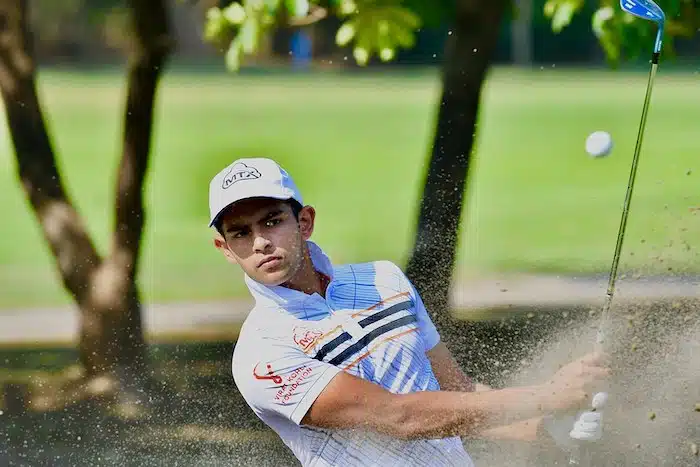 The most obvious thing is: Do you have the type of golf game to become a pro golfer?
A study found that your chances of becoming a pro vary greatly based on where you're from. For instance, your odds of being a top-tier golfer by country:
Sweden: 1 out of 8,170 men
Iceland: 1 out of 8,762 men
UK: 1 out of 24,997 men
USA: 1 out of 51,346 men
Brazil: 1 out of ​​7,730,098 men
Those that make it as pro golfers are the best of the best. From a scoring standpoint, you not only need to be able to shoot under par with ease but be able to do so under tournament pressure. That's tough!
But maybe you can do it, so here are the steps.
Step #1: Playing High-Level Golf as a Junior/Amateur
First, you need to get yourself to a playing level that would give you even a chance of becoming a pro golfer.
For most, this means starting to play golf while they are young and, more importantly, playing in competitive events. Most of those playing on the PGA Tour and LPGA Tour have been playing golf since they were young.
After playing at a high level in high school and juniors, you'd want to excel at the collegiate level.
For some, a successful college career may be enough to jump to that next level and become a golf professional on the PGA Tour or LPGA Tour. For example, Justin Thomas left Alabama and turned pro after standing out.
Now you have an opportunity to work with the PGA Tour to proceed at a faster rate.
What is the PGA Tour University Accelerated Program?
The PGA Tour University Accelerated program, which started in 2020, gives all college golfers points and a more objective standing. Hence, you can earn a direct path to the PGA Tour. The PGA Tour Policy Board has recently approved this. Previously it provided top NCAA seniors some limited status on the Korn Ferry Tour.
Recently, the PGA Tour introduced massive changes to its PGA Tour University program.
Step #2: Playing Mini Tours
Most aspiring professional golfers looking to play on the highest-level tours, such as the PGA Tour or LPGA Tour, cut their teeth on the various mini-tours that conduct competitions throughout the country.
Minor league golf events often require amateurs to have a handicap of 6 or less to play. You can still make good money at these events, though, as pursues can be over $40,000.
Doing well at this level will often, but not always, lead to success at the next level, but you're not there yet.
Step #3: Qualifying for Q-School and Monday Qualifiers
The next stage is several qualifying events; you can learn the details below.
What is Q-School?
Q-School is a series of annual qualifying events that are commonly found on the PGA Tour, LPGA Tour, DP World Tour, and PGA Tour Champions Tour.
After the final stage of Q-School, a set number of players will gain their Tour card. For those that finish high on the leaderboard but are just outside of getting a card, have some sort of conditional status, or have membership in a secondary tournament series, then status is given.
The PGA Tour also runs the PGA TOUR Latinoamérica, the Mackenzie Tour, or PGA TOUR Canada, and the PGA TOUR Series-China. All of these have their own similar qualifying events that also intertwine with the main PGA Tour qualifying series.
The PGA Tour Champions is a series designed for Pro Golfers ages 50 plus. This series also has a yearly qualifying event.
Once a golfer secures their membership status, or "card," they must maintain that status year after year. This requires at a minimum, staying within a designated top number of earners on the respective tour's money or points list. For the PGA Tour, that is within the top 125, and for the LPGA Tour, the top 100.
A tour member can also secure ongoing membership status by winning an event. For a regular win on the PGA Tour and LPGA Tour, a 2-year exemption is granted. Win a major, The Players Championship, or the FedEx Cup on the PGA Tour, and you will get a 5-year exemption. 5-years is the exemption for a major championship on the LPGA Tour as well.
Getting through qualifying school on any tour is extremely difficult and something that many Pro Golfers never achieve.
What are Monday Qualifiers?
Monday qualifiers are another avenue for a pro golfer who wants a shot at playing at the highest level.
Monday qualifiers are 18-hole events held the Monday before a select number of tour events. The PGA, LPGA, Korn Ferry, and PGA Tours in Latinoamerica and Canada all hold Monday qualifiers.
The players with the four lowest scores get into that week's event.
Some Monday qualifiers have what is known as a pre-qualifier. Basically, these are qualifiers before the qualifier. When these are held, they are often on the Thursday before the Monday qualifier.
It is not unheard of for a pro golfer without Tour status to play Monday qualifiers often. The odds are slight to grab that one open spot, but if a Pro Golfer makes it into the field of a PGA Tour, LPGA Tour, or another major tour event, the benefits of a potential win would carry the same as it would for a full status member.
It has indeed happened, where a Monday qualifier has won on the PGA Tour and LPGA Tour.
On the PGA Tour, it has happened four times, with Corey Conners being the most recent at the 2019 Valero Texas Open.
On the LPGA Tour, it has happened twice, with Brooke Henderson being the most recent at the 2015 Cambia Portland Classic.
Step #4: Other Opportunities and Sponsor's Exemptions
What Are Sponsor's Exemptions?
Another way for a golf pro to get into a PGA Tour, LPGA Tour, or other major tour event is through a sponsor's exemption. A sponsor exemption is quite simply when the sponsor of a golf tournament invites a player into the event without them qualifying for the event. Like getting into the field by way of a Monday qualifier, all the benefits of winning, such as the 2-year exemption, still hold true for a sponsor's exemption event winner.
In 2019, sponsor's exemption Matthew Wolff won the 3M Open with a dramatic eagle on the final hole.
What Does It Cost To Become a Professional Golfer?
Becoming a pro golfer is not a cheap endeavor. Between travel, meals, hotel, tournament entry fees, and other costs, all at the risk of not making a cut and a check at each event, being a pro golfer is a risky endeavor until success is found.
Estimated costs to become a professional golfer:
Finding a sponsor to help you become a professional is critical in the early stages.
There are other costs, too. Top-level coaching and equipment are costly too. Remember, to be successful as a pro golfer, you need to treat your golf like a job, so that means practicing and playing is your 9-to-5. Without a sponsor to help pay for your costs, which include those general living expenses, it is almost impossible to make it.
While the focus has been on becoming a pro golfer on the PGA Tour and its affiliates, the LPGA Tour and its affiliates, and the other major tours, it is indeed conceivable for a pro golfer to only play secondary and "Mini-Tours" during their professional playing career. In those instances, however, most have other work, such as teaching the game.
Where Do Pro Golfers Play?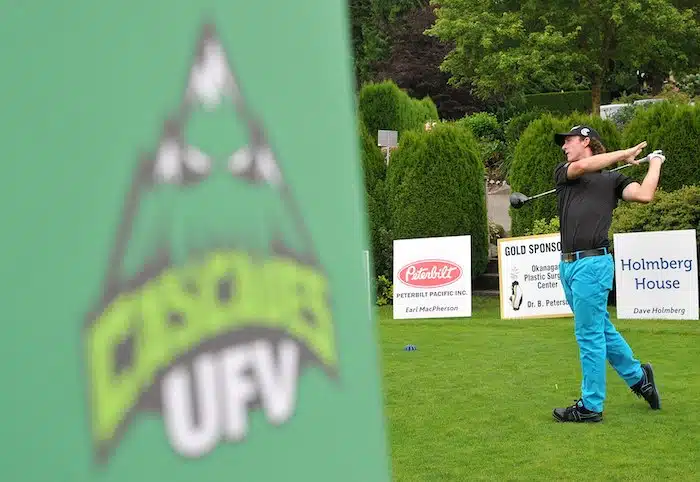 There are countless opportunities that exist for those looking to play as a pro golfer. The following are examples of professional golf tours:
PGA Tour
Korn Ferry Tour
PGA Tour Latinoamérica
Mackenzie Tour-PGA Tour Canada
PGA Tour Series-China
PGA Tour Champions (50 years +)
European Tour/DP World Tour
Challenge Tour
Nordic Golf League
PGA EuroPro Tour
Pro Golf Tour
LPGA Tour
EPSON Tour
LPGA of Japan
LPGA of Korea
LPGA Legends Tour
There are also a handful of other high-end professional tours worldwide, but the PGA Tour, DP World Tour and LPGA Tour are the most notable.
The Mini Tours
Among the "Mini Tour" ranks, the following are just some examples:
Swingthought Tour
Minor League Golf Tour
Blue Golf
Gateway Tour
Cactus Tour
Pepsi Tour
Florida Elite
Florida Professional Golf Tour
Carolina Mountain Professional Golf Tour
West Florida Golf Tour
In Summary
Make no mistake about it, golf is one of the hardest sports there is. Finding success in golf and playing at a top level, such as breaking 90, 80, or even 70, is difficult. Getting to a level well beyond that and becoming a golf pro is something that takes many, many years to achieve, if at all.
If you are among that small percentage of golfers that makes it, you must maintain your status professionally year in and year out. It's a tall task indeed.
However, it could be within reach for those willing to do what it takes to make it. The benefits of that hard work can be life changing, not just for the individual who becomes the pro golfer, but conceivably, for generations to follow them.
FAQs
How Hard Is It To Become a Pro Golfer?
Becoming a pro golfer is extremely difficult, like any other professional sport. Those who make it to the PGA Tour or LPGA Tour are the elite. Those that actually win on the major tours are potentially set for life. Those that win multiple times or win majors are in history books.
Can Anyone Become a Pro Golfer?
Far from it. Only 25% of all golfers can break 90. Less than 10% can break 80. Less than 1% can break 70. Of those that can break 70, only a small percentage will have what it takes to become a pro golfer that has some longevity playing professionally.
How Long Does It Take To Become a Golf Pro?
On average, it takes 7 to 10 years. The most common pathway seen for those that do indeed become pro golfers shows an individual that started playing at young ages, and on through high school, and competitively in college. That pathway is only really showing the early stages of the journey too.
How Much Money Does It Take To Become a Pro Golfer?
It's hard to put an exact price tag on it, but you'll definitely need 3 things: Tournament fees, golf coaching, and golf clubs. The estimated costs include:
Tournament fees range from $2,800 to $4,000.
Golf coaching can cost between $75-$100 per hour.
Top-level low handicap golf clubs can cost between $2500 – $4000.
But you can spend much more on travel expenses from tournament to tournament, not to mention the opportunity cost that comes from not working and playing golf.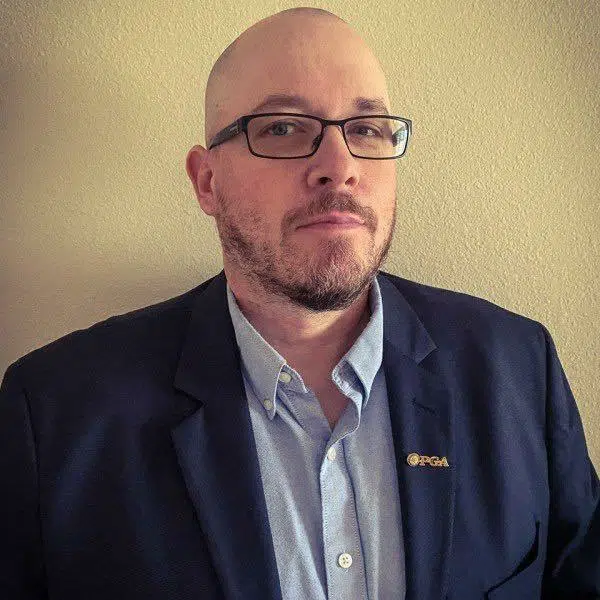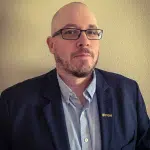 PGA Professional Brendon Elliott is the founder of Little Linksters, LLC, and its nonprofit arm, the Little Linksters Association for Junior Golf Development. He is the winner of 25+ prestigious industry honors, including the 2017 PGA National Youth Player Development award. Brendon is a respected coach, businessman, writer, and golf industry expert.