In 2020 when golf cart sales rose 12% from the previous year, many linked this growth to the game's rising popularity and their use on the golf course. 
However, the think tank, Small Vehicle Resources, put it down to younger buyers looking for alternate options to navigate their neighborhood as it is legal. If this sounds like you, this post looks at the 4 best street-legal golf carts for 2023.
Here are the best street legal golf carts for 2023:
Many options exist, so I have grouped these carts into electric and gas categories. I shall also focus on their maximum range, top speed, comfort, and safety features.
Those who only require a car to navigate the golf course should read our review on the best golf carts for 2023.
What Should I Look For In A Street Legal Golf Cart?
Budget
Golf carts are not the cheapest purchase you will make, especially if it is street legal. However, you likely have the capital if you wish to acquire one. Using EZ GO as a base, we see that a 2-seater starts at $7,699 and reaches beyond $15,000 for a 4-seater luxury model.
A more affordable option is to hunt for second-hand deals in your area. Ask local golf cart retailers around your community to see if anyone is selling.
The risk of purchasing second-hand golf carts is that you are unaware of how well the batteries or vehicle were maintained.
Power Transmission
The second decision is whether you want a gas or electric transmission. Electric cars are better from an environmental standpoint. However, they typically offer a shorter range than gas vehicles.
Over shorter distances, the fastest electric golf carts do best. That changes as the battery drains. The less charged your batteries are, the less powerful it becomes until the battery requires a charge. Of course, electric carts are street-legal too.
Seats
Golf carts are sold with different seating arrangements. A 2-seater is the smallest option, and then it goes up to 4, 6, and even 8. Think about your family and how many seats you need to accommodate all of them.
Top Speed
Street legal golf carts are built to operate on public roads with a speed limit of 35 mph. However, the top speed of these vehicles ranges from 19 to 25 mph.
Contrary to the stories on the internet, electric golf carts possess a higher maximum velocity than gas carts. But electric carts tend to slow as the battery drains, while gas carts maintain their speed and power for longer. Therefore a gas cart is faster over longer distances than an electric model.
Lights
Your cart requires hazards, brake lights, and turning signals to be a fully road-legal golf cart. Although most street-legal cars include these features, you can always acquire kits to modify them for your preference.
Windshield
Utility vehicles need a windshield, and I recommend using the climate in your area as a guideline. A fold-down or roll-up shield is suitable if you live in a warm and dry climate.
Contrarily, a winged or one-piece shield will shelter you from the elements in high rains and winds.
My home club is blessed with gorgeous sunny days for most of the year. I often rent one of their Club Car carts and have found the foldable tinted windshield a pleasant choice. If you own a different model, you can look at your manufacturer's website for compatible options.
The 4 Best Street Legal Golf Carts For 2023
Name
Electric or Gas?
Top Speed
Range
Top Features
Polaris Gem E2
Electric
25 mph
15 to 95 miles, depending on battery

Premium comfort
Lots of legroom
Customize the options to your preferences

Club Car Villager 2+2
Electric
20 to 23 mph
30 miles

Great windshield
3-point seat belts
Rust-proof frame

Yamaha Drive 2 Quietech EFI
Gas
19 mph
261 miles

Maximum range of 261-miles
It is quiet
Rear fold-down seat

E-Z-GO Express S6
Gas
17 mph
+200 miles

6 seats allow plenty of space for family
Increased range
Comfortable seats
Electric Street Legal Carts
1. Polaris Gem E2 – Best Overall Electric Street Legal Golf Cart

Pros
Superior comfort
Top speed of 25 mph
Maximum range of 95 miles with a 12.4 kw/h lithium-ion battery
Ample legroom
Customizable
Cons
The Polaris GEM E2 tops the list of best golf carts for street use for 2023 because of its comfort, safety, top speed, and range. It is priced at a premium. It has a starting MSRP of more than $12,000, but you can customize the cart to your preferences.
The seats are positioned high and forward-facing, which clears the way for 43-inches of legroom. In addition, 3-point seatbelts protect your upper and lower body in a collision.
An automotive glass windshield protects you from the elements and shrapnel on open public roads. The E2 low-speed vehicle boasts a top speed of 25 mph, the fastest on this list. Plus, they offer a range of 15 to 95 miles depending on the type of battery.
For example, a flooded electrolyte battery maxes out 20 to 28 miles.
On the other hand, a lithium-ion 12.4 kw/h battery extends the cart's range to 95 miles.
Granted, the Gem E2 is not the most affordable golf cart around. However, it provides optimal luxury, safety, and comfort. As a result, it suits young couples looking for a classy, comfortable vehicle to adventure, and it is one of the best golf carts for the neighborhood.
Rating: 4
2. Club Car Villager 2+2 – Best 4-Seater Electric Road Legal Golf Cart

Pros
4-seats
Maximum speed 20 to 23 mph
30-mile range
Safety windshield
Durable frame construction
3-point seat belts
Cons
You cannot purchase it directly from the source
The price may vary depending on the retailer
As its name suggests, the Villager presents an effective vehicle to drive you and your friends around your community. The cart contains 2-forward and back-facing seats to accommodate four passengers comfortably.
It is reliable and tough and is constructed with a durable rust-proof aluminum frame, a safety windshield, and wipers. A top speed of 20 to 23 mph and a 48-volt DC battery setup gives it a maximum range of 30 miles.
Moreover, it is fitted with 3-point seat belts, keeping you and your passengers secure. The backbench has side rails and a barrier in the center to secure those riding in the dog box.
Club Car sells its carts through a network of authorized retailers and does not offer an MSRP. In that case, contact your nearest retailer for a quote.
This 4-seater electric golf cart is ideal for families seeking an alternative personal vehicle to cruise around the village.
Rating: 4
Gas Street Ready Golf Carts

Pros
Supreme range
It is only 1 decibel louder than an electric golf cart.
Climaguard sun top
Rear-fold down seat
USB connections ports
19-mph maximum speed
Cons
You must purchase the cart through Yamaha's recommended retailers, resulting in varying price tags.
Slower top speed than electric carts.
The Yamaha Drive 2 Quietech EFI tops the charts as the best overall gas street-legal car for 2023. It provides exceptional range in-between refuels, reaching 261 miles. Yamaha engineered this single-cylinder vehicle to be as quiet as an electric golf cart.
Added to its impressive range and silent demeanor, this 357 cc golf car offers an optimal speed of 19 mph. It may not be the fastest gas golf cart, but it has a lot of qualities and solid speed.
Furthermore, it is set up to accommodate two passengers and is equipped with two USB ports, a Climaguard Sun top, and LED headlights. It also includes two cup holders to store your beverages or mobile devices while cruising.
Like Club Car, Yamaha sells their vehicles through various distribution channels. As a result, there is no MSRP listed for this cart.
The Drive 2 Quietech EFI is a relatively quiet 2-seater with an optimal range. Therefore, it is ideal for a young couple without kids or retirees.
Rating: 3.5
4. E-Z-GO Express S6 – Best 6-Passenger Golf Cart Street Legal

Pros
6 seats
Increased range
Added legroom
USB port
Cup holders for your beverage and electronic devices
Cons
Moderately expensive
It is slower than the Yamaha Drive 2 Quietech EFI
Those with large families might need to think about a 6-seater cart. If this describes your position, the EZ S6 is worth learning about. Besides the added seating arrangements, it provides added legroom, a USB port, and cup holders for improved comfort.
In addition, the 401cc S6 has a top speed of 17 mph and a maximum range that exceeds 200 miles. The price tag of this golf cart is no joke, with a starting MSRP above $13,000. However, it is what you can expect to cough up for a six-seater.
This golf car is suited for a family who does not need a super-fast vehicle. Instead, they demand comfort and space.
Rating: 3
What Is a Street-Legal Golf Cart?
You'd need a golf cart traveling at least 20 mph and no more than 25 mph. Total weight must not exceed 3,000 pounds. You'll also need head and tail lights, brake lights, and turn signals. Some local state laws will require side mirrors, a rearview mirror, or even a windshield.
Final Thoughts on the Best Golf Carts for Street Use
A street legal vehicle must tick all the safety feature boxes before you can take them out on the road. It must possess sufficient speed to travel in a 35 mph zone and provide regulated safety equipment and lights to protect you.
If you have your heart set on a gas-powered street legal golf cart, the Yamaha Drive 2 Quietech EFI is worth testing as it is one of the best street legal golf carts. Those looking to transport their enlarged family around are best positioned to go for the E-Z-Go Express S6.
Conversely, consider our electric options if a gas golf cart deter you. If you travel around the neighborhood with friends rather than using it out on the golf course, you might consider the Club Car Villager 2+2.
However, those seeking a premium car turn to the Polaris GEM e2. Although it is not priced to meet the needs of all customers, it is the most luxurious and comfortable option and also one of the best street-legal golf carts. Plus, it is also the fastest of the best street-legal golf carts.
If golf carts are a new subject for you, you could learn more by reading our guide on the five best golf cart brands.
FAQs on Road Legal Golf Carts
What Is The Fastest Street Legal Golf Cart?
The fastest street-legal golf cart in 2022 is the Polaris GEM e2. It reaches a top speed of 25 mph. Contrarily, if you ask about the fastest golf cart, that honor goes to Plum Quick Golf Cart racing, which traveled 118.76 mph to smash the world record.
Is 30 Mph Fast For A Golf Cart?
Yes, 30 mph is fast for a golf cart, as street legal golf carts can reach speeds of around 25 mph. However, rented golf carts may only travel 12 to 14 mph as clubs control the speed to reduce the risk of severe injuries should their patrons crash.
Can You Drive a Golf Cart on the Road in the US?
The rules in many states in the United States mean you must be a licensed driver to drive a street legal golf cart around on the road. This is because otherwise, you could be endangered if you don't know how to use it. If it becomes roadworthy, you will need a golf cart title too.
Do You Need a License to Drive a Golf Cart Around?
If you intend on driving a golf cart on the road in the United States, you largely will need a license to do so; otherwise, this could cause an accident. However, on private property such as a garden, you can use low-speed vehicles, so there are no laws surrounding it.
What Makes a Golf Cart Street Legal in California?
To make a golf cart road legal in California, it must be modified and altered to keep within California's laws. They must be up to scratch; otherwise, it is not legal. It must have a lot of equipment that a normal vehicle does.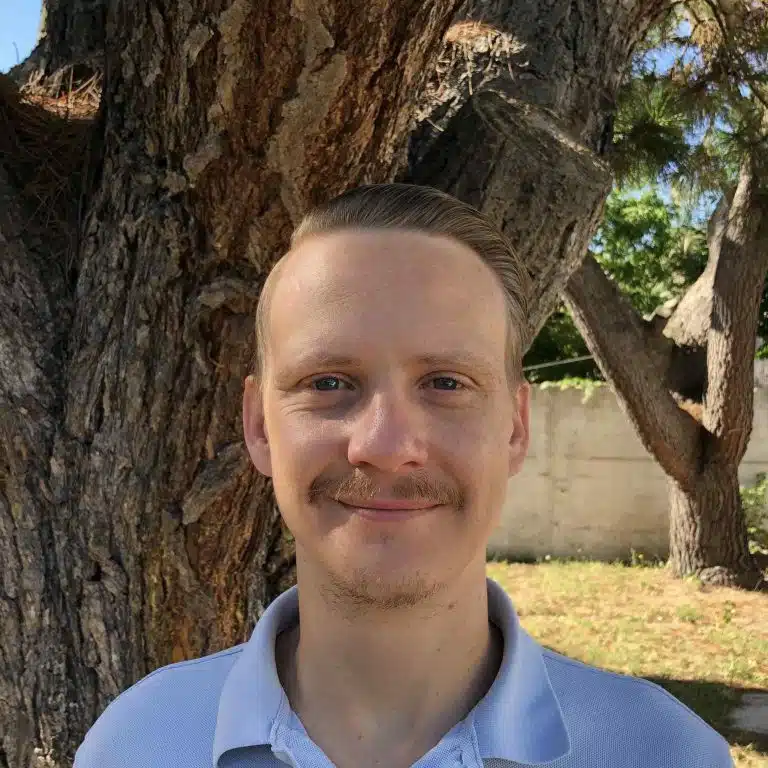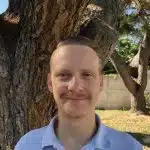 Matt is a seasoned golf equipment writer and sports fanatic. He holds a Postgraduate in Sports Marketing and has played golf for over 28 years.