Golfing traditionalists may find the trend of younger golfers playing music on the golf course rather heretical. But what better way to increase your enjoyment on the course than your favorite tunes.
However, courses do limit the volume of all sound systems, so that you would need a specific type of speaker model for best results. This review will look at the best golf cart speakers for 2023.
For the serious golfer, the maximum sound that belongs on the golf course is the warning shout "FORE" when in the firing line of a mishit golf ball. But the golf cart has transformed since its inception, and you can now add a golf cart heater and other accessories to your golf cart. This includes golf cart speakers.
As most speakers for golf carts are battery-driven and not fixed to a cart, you can carry your music wherever you go. Even if you don't own a golf cart. However, if you are thinking about getting one, read our guide on the best golf carts on the market.
Best Golf Cart Bluetooth Speakers: Our Top Picks
Our best Bluetooth speakers for golf cart picks are set out below.
Product Name / Primary Rating

Product Image

Pros

Primary Button

13-hour battery life

Best sound quality

Outdoor boost feature to drown out background noise

Powerful sound

20-hours battery life

360-degree sound

Provides audible GPS distances

Magnetic cart mount

Great sound quality

Great for the golfer who carries his bag

One of the loudest speakers tested

Great durability

Built-in Magnetic Mounting

iPX7 Waterproof and Dustproof

24-Hour Battery Life

Shock resistant

20 hours of battery life

Waterproof
The Best Golf Cart Speakers in 2023
1. Ultimate Ears Wonderboom 2
Best Sound Quality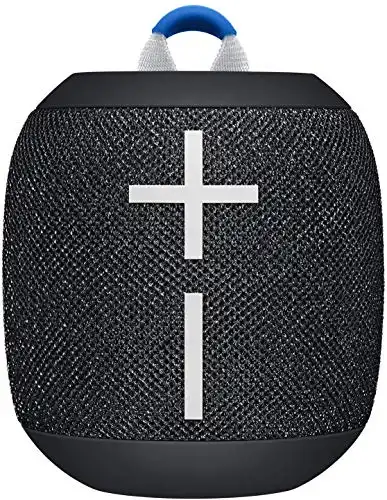 Key Features
Bluetooth: Yes
Battery Powered: Yes
Wi-Fi: No
Speakerphone: No
Voice Assistant: No
Ultimate Ears Wonderboom 2 Bluetooth is the top-of-the-line golf speaker that provides amazing sound quality for your golf cart.
In addition to the best sound quality, you have an option to boost the sound even higher when outdoors.
A rechargeable battery will last up to 13 hours which is ample to complete a couple of rounds and still use it off the course.
No need to hide the speaker away if there is a sudden bout of rain crashing down on you as the unit is rated IP67 for dust and water resistance.
Weighing a mere fifteen ounces makes it portable enough to carry with you without draining your energy. This light weight also helps when looking for a place to hook it to. No extra-strength bars are required.
2. JBL Charge 4 Waterproof Portable Bluetooth Speaker 
Best Volume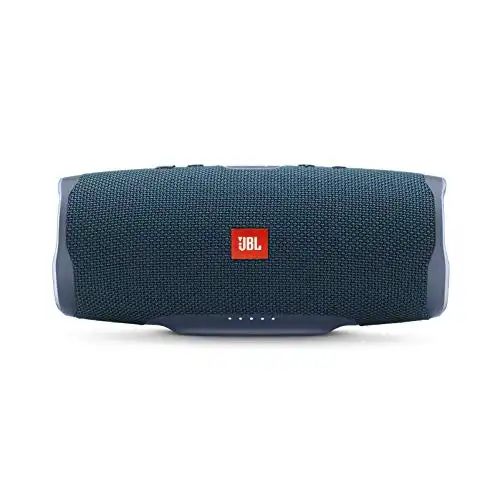 Key Features
Bluetooth: Yes
Battery Powered: Yes
Wi-Fi: No
Speakerphone: Yes
Voice Assistant: No
JBL Charge 4 is the first of the JBL contingent featured in this review.
The JBL Charge 4 allows you to connect two source devices simultaneously, alternating between phones to suit everyone's music taste.
Its waterproof construction enables it to withstand most weather conditions.
If your cellphone runs out of battery life after the strain of using the GPS function, don't worry, you can use the USB port on the speaker to charge your phone.
You will be able to enjoy the premium sound quality with its 360-degree omnidirectional sound and volume capabilities. Battery life is estimated at around 20 hours before the battery requires a recharge.
This unit is available in 10 different colors to suit even the most outgoing personalities.
There is no stereo option; hence the music has to be played on mono which loses some audio effects.
3. Bushnell Wingman Golf GPS Speaker
Best with Built-in GPS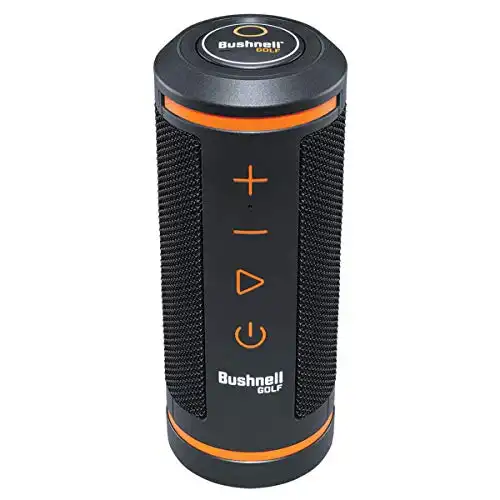 Key Features
Bluetooth: Yes
Battery Powered: Yes
Wi-Fi: No
Speakerphone: No
Voice Assistant: No
Bushnell is renowned for its distance-measuring devices and also offers one of the best Bluetooth speakers for golf carts.
Having a top-quality speaker on the golf cart that doubles up as a GPS to provide you with distances is a major win.
Furthermore, the Bushnell will provide you with a verbal reading of the distances to the green's front, center, and back.
This does not detract anything from the ultimate purpose of the speaker — to provide quality sound.
Storing the Bushnell Wingman speaker is a no-stress affair using Integrated BITE magnetic technology that can attach it to any magnetic surface, such as the cart frame.
Battery life on the Wingman is slightly shorter than most at 10 hours. However, the addition of GPS features may affect the battery life, and it would require a full charge after every 18-hole round.
On the fun side, the Bushnell Wingman comes pre-loaded with a selection of phrases, or you can record your own to trash talk your playing partners.
4. JBL Clip 3 Waterproof Portable Bluetooth Speaker
Best for the Money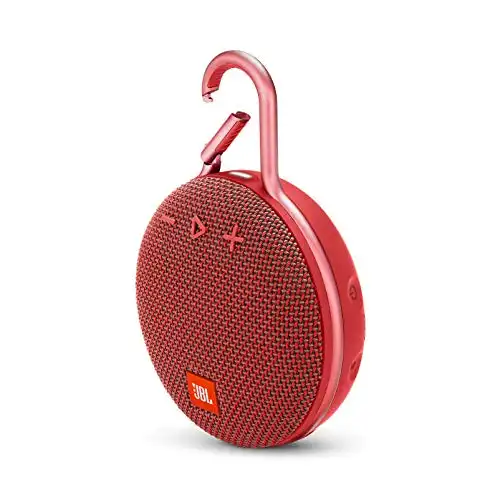 Key Features
Bluetooth: Yes
Battery Powered: Yes
Wi-Fi: Yes
Speakerphone: Yes
Voice Assistant: No
The second JBL speaker reviewed is the older version of the JBL Charge 4. This does not detract from the awesome features provided on the JBL Clip 3.
It is more affordable than the JBL Charge 4 without sacrificing speaker quality.
A built-in carabiner on the JBL Clip 3 makes hanging this ½-pound speaker to your golf bag or on the cart quite straightforward.
The limited size of the Clip 3 results in a smaller battery with a life of only 10 hours.
Rated as IPX7 waterproof provides you with the comforting knowledge that it will not be damaged if it gets into contact with water.
The JBL Clip 3 comes in eight colors to suit nearly every golfer.
Compatibility with Google enables you to change tracks, adjust the volume, or answer your phone while on the golf course.
5. RokForm G-Rok Magnetic Wireless Golf Speaker (Best Magnetic)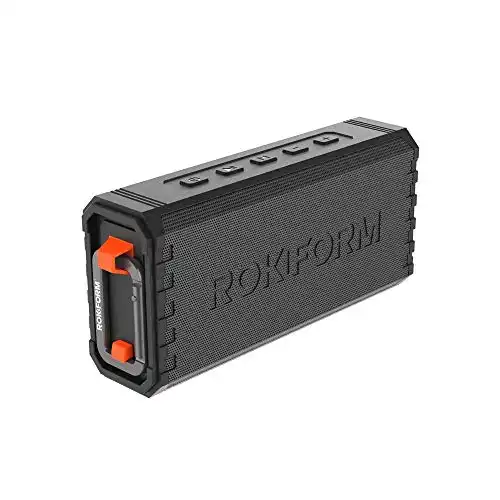 Key Features
Bluetooth: Yes
Battery Powered: Yes
Wi-Fi: No
Speakerphone: Yes
Voice Assistant: No
The RokForm is one of the most durable wireless Bluetooth speaker options for a golf cart that is easy to attach to the cart frame with its built-in magnetic feature.
It provides some of the best crystal-clear sound quality at an extremely affordable price.
The long-life battery will entertain you for up to 24 hours, playing the 5,000 songs stored in the SD card slot.
It can withstand most weather conditions as it is waterproof and dustproof.
6. Ampcaddy Version 3 Golf Bluetooth Speaker
Key Features
Bluetooth: Yes
Battery Powered: Yes
Wi-Fi: No
Speakerphone: Yes
Voice Assistant: No
We can thank PGA golfers for this Ampcaddy speaker that swivels up to 180 degrees.
You can direct the sound to other golfers that are ahead or to the side of your cart without having to remove the speaker from the cart. Even when the round is complete, you can continue to enjoy the quality sound for up to 20 hours uninterrupted.
Ampcaddy bass subwoofer projects the sound well, and you are unlikely to miss out on your favorite songs when lining up that crucial putt to win the hole.
Being waterproof and shock-resistant will ensure that you don't have to worry too much about the speed bump that may splash water or shake the speaker up a bit.
Golf Cart Speaker Buying Guide
Purchasing a Bluetooth golf cart speaker system is no longer a straightforward exercise.
There are some features to consider when selecting the speaker that is best suited to your needs.
Sound Quality
For the ultimate clarity of sound, speakers require ample bass and sub-bass characteristics. When emitting sounds below 80Hz, the lack of bass is hardly noticeable. But sounds in the 80Hz and 200Hz are likely to lose loudness on speakers with insufficient bass.
The golf cart speaker with the best sound quality is the Wonderboom 2 with its outdoor boost increases loudness and clarity when on the course.
Type of Mounting
Consider the mounting feature to ensure that you do not lose your speaker when traveling on a bumpy course at high speed.
Many speakers come with built-in magnets (Bushnell Wingman, RokForm G-Rok) that simply attach to the cart. These provide the easiest access because they can be attached in a few seconds and are easily removable.
Others use strapping (HomeMount Adjustable Strap), allowing you to tie it to the cart.
Furthermore, you get standalone units (JBL Charge 4) which you would need to carry but allow you to take anywhere easily. Others have clips (JBL Clip 3) or a loop (Ultimate Ears Wonderboom 2) which you could attach to your cart or bag.
Some have mounted features built specifically for golf carts mounted fixtures (Ampcaddy Version 3).
Battery Life
Although you are likely to spend less than 5 hours on a round of 18 holes, the battery life can ensure that you get the most enjoyment possible from your golf cart speaker.
Generally, a speaker with 10-hour battery life is sufficient for a single round and some listening away from the course. Just remember to charge this after every round.
Some awesome speakers provide battery life for up to 25 hours, ensuring that you have sufficient entertainment for up to 5 rounds of golf.
Waterproof
Getting caught out in a rainstorm can spoil your fun, but if your speaker is waterproof, you can continue to enjoy your music while waiting for the storm to pass.
The level of waterproofing is measured on an Ingress Protection System, indicating the time it can withstand water before damage occurs.
All the reviewed speakers, except for the Bushnell Wingman, are waterproof.
Size and Portability
When using the Bluetooth speaker while driving a cart, size doesn't really matter.
However, when walking and carrying your bag, size definitely matters. Although most speakers weigh less than a pound, it will take its pound of flesh towards the end of the round.
Speakers that weigh less than a pound include the Ultimate Ears Wonderboom 2 (0.94 pounds), JBL Charge 4 (1 pound), and JBL Clip 3 (7.8 ounces).
Furthermore, you get standalone units (JBL Charge 4), clips (JBL Clip 3), mounted fixtures (Ampcaddy Version 3), or a hook (Ultimate Ears Wonderboom 2).
There is no need to sacrifice sound quality for size as some smaller and lighter speakers can provide the same quality sound as larger speakers.
Connectivity
Staying connected to the Bluetooth cart speaker is crucial if you want to change the track to your favorite music when having to walk to the middle of the fairway.
Some of the best speakers have a range of 40 to 50 yards enabling you to control the volume and tracks being played while away from the cart.
The speakers with the best Bluetooth range are the Ultimate Ears Wonderboom 2 and Ampcaddy Version 3 (100 feet).
FAQs:
Do Golf Carts Have Speakers?
Golf carts are unlikely to come with fitted speakers as a standard. And there is no need to have it fitted. Portable Bluetooth speakers allow you to take your music in your cart or wherever you may go.
Are Golf Cart Speakers Waterproof?
Top-quality golf cart speakers are waterproof rated under the IP system that calculates the Ingress Protection of the device.
This provides various levels of sealing effectiveness to keep water and dust out.
Most top-quality speakers are waterproof, like the Ultimate Ears Wonderboom 2, while lesser quality speakers are water-resistant, keeping your device safe in only slight rain.
Having a waterproof speaker will enable you to continue enjoying your music even in the harshest rainstorm.
Which Mini Speaker Has the Best Sound Quality?
The reviewed speakers offer solid sound quality, but the Ultimate Ears Wonderboom 2 stands head and shoulders above the competition in the quality of sound that it produces.
How Do I Hook Up Speakers To My Golf Cart?
The 3 most common ways to hook your speaker up to the golf cart are:
1)   Built-in magnets that simply attach to any magnetic surface such as the art frame (Bushnell Wingman).
2)   Straps that attach the speaker to your cart Homemount (HomeMount Adjustable Strap).
3)   Clips used on speakers such as the JBL Clip 3 provide a built-in carabiner that can clip onto your belt, cart, or golf bag.
Are You Allowed to Use a Bluetooth Speaker On A Golf Cart?
The use of speakers is generally not objected to by golfers or golf clubs, provided that it does not disturb other golfers.
If you are abiding by the rules and etiquette of golf, it is unlikely that you will be requested to switch the music off or turn the volume down.
Are Golf Cart Speakers Rechargeable?
Golf cart speakers are mostly rechargeable using a USB port, while some of the older speakers still use lithium batteries that need replacement.
Conclusion
Using a speaker on the golf cart can enable you to relax and enjoy your favorite music.
Most golf cart speakers use Bluetooth to connect one or multiple devices, allowing for a wide variety of music.
JBL Charge 4 offers the best volume for a golf cart speaker, while the JBL CLIP 3 offers the best value for money with its affordability and lightweight construction.
The Bushnell Wingman is rated as the best golf cart speaker offering a built-in GPS.
The built-in magnet on the Rokform G-ROK is rated as the best magnet for ease of attachment to the cart.
The overall winner is the Ultimate Ears Wonderboom 2 for its long battery life, exceptional Bluetooth connectivity, and fully waterproof certification. It also has crystal clear sound with omnidirectional projection and can drown out background noise with its outdoor boost feature.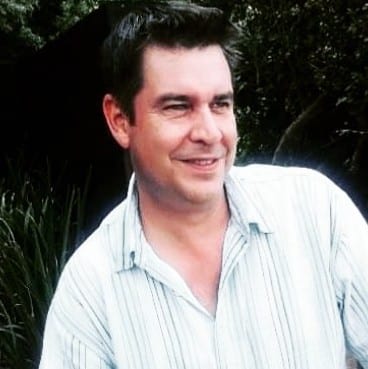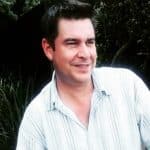 Charl is an avid golfer who studied marketing and advertising. He is fascinated by new technology in golf equipment and the mechanics of the perfect swing.