Let's talk about golf rain gear. I have played my share of golf in poor conditions and have learned from my mistakes. That's why I am sharing my recommendations for the best golf rain gear for 2023 for men and women. We will look at golf rain pants, jackets, and the best rain suit.
Why You Should Trust Us
Our team spends thousands of hours trying out and researching golf equipment to help you take your game to the next level. We love it. Here's our product review process. We're able to bring these reviews to you through the small commissions we earn if you buy through the links below.
Best Golf Rain Jackets 2023
Keeping your muscles warm during wet and cold weather is vital to the success of your round. I have compiled a list of waterproof and windproof jacket options that will fend off the elements while you play. Below you'll find golf rain gear reviews for each product. 
Sizes: S-6X
More than 20 colors to choose from
Pros
Zipper closure
Machine washable
100% nylon shell and 100% polyester lining
Lightweight
More than 20 colors to choose from 
Wide size availability
Cons
The hood does not fold up into the collar
Does not fold into a compact size
Specification
Material – Shell: 100% Nylon; Lining: 100% Polyester

Waterproof/resistant – waterproof and breathable

Adjustable storm hood with an abrasion-resistant chin guard

Zippered hand pockets with adjustable cuffs
The Columbia Men's Watertight II Jacket offers a lightweight option that can keep you dry whether you're stuck in a drizzle or a downpour. They achieve this by combining advanced technologies with a waterproof nylon shell and a 100% polyester lining.
This rain jacket features an abrasion-resistant chin guard, elastic cuffs, and an elastic hem to keep the rain away from your body. You can also keep your valuables dry using the two zippered side pockets.
It is waterproof and breathable to ensure that you do not build up perspiration on the inside trying to keep the water out.
The elastic cuffs combined with the elastic hem provide a snug fit without restricting your movement during the golf swing.
Maintenance of the jacket is effortless due to the Omni-Shield protection that resists the absorption of liquids by repelling moisture. This prevents staining if you accidentally spill any liquid on your jacket.
Considering the remarkable performance and fair price tag, we're confident that it's the best waterproof jacket on the market. And if it's not, it's certainly up there as a contender.
Sizes: XS – 5XL
Colors: 17
Pros
Wind and water-resistant

Zippered front pouch pocket

Water-resistant hood

Available in 17 colors

Extremely affordable
Cons
Not suitable for extended use in rain

No zipped side pockets
Specification
Material – 100% Softex polyester

Waterproof/resistant – Wind and water-resistant

Hood with adjustable shock cord

Extended zipper at the neck
Charles River Apparel offers a great lightweight and unlined windbreaker pullover that quickly and easily packs into its front pouch pocket.
This jacket is ideal for golf and it is versatile for use outside of golf for travel or as an emergency jacket for your car.
Elasticized cuffs and the adjustable shock cord drawstring at the hem help to keep the wind and rain out.
Charles River Apparel's Be PinkProud program supports cancer-related initiatives.
Sizes: S-5X
Colors: 7
Pros
Lightweight
Waterproof
Machine washable
Adjustable hood, cuffs, and hems
Available in a multitude of sizes
Cons
No mention of breathability
Specifications
Material – Hydroplus 100% nylon

Waterproof/resistant – Waterproof

Hood

Zippered hand pockets and chest pocket
We love Columbia so much we felt a second golf raincoat was fitting for our list, so we present the Glennaker.
It addresses some of the issues of the Watertight II jacket. Firstly, the hood stows into the collar so that you can keep it out of the way when the rain subsides, and also, the jacket folds into its own back pocket for easy storage and transport. How handy!
Sizes: S-3XL
Colors: 6
Pros
Waterproof
Ventilation system keeps you cool
Windproof
Plenty of pocket space
Large hood helps prevent rainwater from running off into your eyes
Cons
Only just meets waterproof criterion
Specification
Material – 100% polyester

Waterproof/resistant – 5000 mm waterproofing

Adjustable hood

Zippered hand and chest pockets
The BALEAF men's rain jacket ticks many of the boxes for when you are out on the golf course, it's waterproof, breathable, and windproof. However, we should note that it only just meets the waterproof criterion as it is rated 5,000 mm. Therefore, if you frequently experience heavy downpours it is likely insufficient for you.
The jacket has plenty of storage space as it features 6 large waterproof zipper pockets. You can fold it up into one of said pockets to make it easier to carry just like the Columbia Blennaker jacket.
Sizes: S-3XL
Colors: 10
Pros
Affordable

Water-resistant

Front pouch to store possessions during your round
Cons
Specifications
Material – 100% Polyester cationic with 100% polyurethane membrane/coating

Waterproof

Hood available

Quarter zippered front
The Champion Anorak is a water-resistant raincoat for any outdoor activity including golf. The front pouch is perfect for storing necessary items like gloves, tees, or golf balls.
Sizes: S-3XL
Colors: 15
Pros
Waterproof
Wide variety of colors to choose from
Lightweight mesh lining wicks away sweat
Adjustable cuffs and hood
Cons
Low degree of breathability
Specifications
Material – 100% polyester with DWR finish

Waterproof/resistant – Waterproof

Hood

Zippered hand pockets and inner chest pocket
If a wide color selection is what you are after, the men's jacket by Little Donkey Andy may well tickle your fancy. Available in a staggering 15 colors you truly are spoilt for choice!
Rated at 3000 mm it is perfect for light to mid showers. And while it is not particularly breathable at 1000 g/m², it is fully windproof as it features a full front zipper, an adjustable hood, and adjustable cuffs.
Sizes: S-5XL
Colors: 1
Pros
Full zip with hood

Waterproof
Breathable
Windproof
Cons
Specifications
Material – 100% Polyester

Waterproof/resistant – Waterproof

Hood 

Side pockets
The Helly Hansen men's jacket makes use of Helly Tech Technology. The outer layer prevents water penetration and protects you from the wind. Simultaneously, the material in its entirety allows sweat water vapor to escape, keeping you cool. The inner lining is soft to the touch and helps keep you cool during hot weather, and warm during cold weather.
With sizes available up to 5XL, this jacket could be a cracking option for larger golfers.
The Best Golf Rain Pants for 2023
If you live in a region with more than 60 inches of rainfall per year, you may need more than just a jacket. Kitting yourself out with waterproof pants is certainly a good idea. There are a variety of water and windproof pants on the market from which to select.
Sizes: M-2XL
Colors: 1
Pros
Fully waterproof
Durable and stretchy material for better fit
Cons
The pants are available in only two colors
The price is on the higher side
Specifications
Material

–

100% Polyester

Waterproof/resistant – Durable Water Repellency treatment (DWR)

Durable stretch, soft and flexible softshell fabric
The Town and Field rain pants are fully waterproof, windproof, and breathable. They feature a durable stretch construction with a classic straight-leg fit at the waist, offering ample room at the seat and thigh. The pants are finished with a waterproof zip fly, button closure, side pockets, and rear pockets.
I  think that they are the best rain pants for golf in 2023 so they comfortably get our seal of approval.
Sizes: 30Wx30L-40Wx34L 
Colors: 6
Pros
Low price point
Waterproof
Smooth exterior
Breathable
Windproof
Offers more colors than other pants do
Cons
Specifications
Material – Shell: 100% Nylon; Mesh lining: 100% polyester

Waterproof/resistant – Waterproof, rated 5000 mm 

Zipped pockets 
Rated 5000 mm in terms of water repellence and 5000 g/m² for breathability, the men's rain pants by 33,000ft are a great choice for your golfing excursions. The seams are taped for improved performance and the legs feature half zippers, enabling you to easily remove or put on the pants.
With 6 colors and 15 sizes to choose from, you have lots of options at your disposal.
Sizes: S-2XL
Colors: 3
Pros
Breathable

100% waterproof

Windproof

4-way stretch material
Cons
Some golfers complained about the pants not being true sized
Specifications
Material – Stretch fabric

Waterproof/resistant – 100% waterproof & windproof

 

Zippered pockets
Fit Space offers lightweight high-performance men's golf rain pants. This allows you to play in all weather conditions while keeping comfortable. They have the highest waterproof performance with a rating of 20,000 mm/H20/24h and with breathability at 18,000 g/244. All 3 zipper pockets are seam-sealed with stretch mesh lining.
The pants also feature a leg opening design at the bottom end of the legs with adjustable Velcro makes them easy to remove over golf shoes.
Sizes: XS – 2XL
Colors: 1
Pros
Waterproof
Windproof

Breathable

Omni-Tech technology features air-permeable protection
Cons
Specifications
Material – Nylon, and elastane

Waterproof/resistant – Waterproof and breathable
Columbia Men's Rebel Roamer Pants are made from a combination of nylon and elastane that provide just the right stretch. The exterior prevents the absorption of liquids to keep mud and rain out.
The pants also have fantastic airflow capabilities due to their breathable construction. So they'll keep you cool even during toasty weather.
Best Golf Rain Suits 2023
It is worth considering a golf rain suit if your course tends to attract atrocious weather. Having a warm jacket on will be of no help if your cotton pants are soaking wet. A full rain suit will keep you dry and allow you to concentrate on your golf game, not how cold you are.
Sizes: S-2XL
Colors: 4
Pros
Available in full-zip and half-zip options

Convertible sleeves can be worn as long or short sleeves

Full rain suit that includes jacket and pants

Weatherproof with a rating of 20,000 mm/H20/24h
Cons
Top of the pricing structure
Specifications
Material –

 

Dry Fit stretch fabric

Adjustable Velcro elastic belt

Available in a full or half zipper on the top
The waterproof rank of this golf suit is 20,000 mm/H20/24h and the breathable rank of 18,000 g/24h, so it is very high performing in these areas. Featuring 4-way stretch, you get complete freedom of movement while playing golf.
The convertible sleeve is interchangeable between the long sleeve and short sleeve depending on the situation. Want something to compare it to? Check out my choices for the best golf windbreakers.

In my opinion, this is the best rain suit for golf available right now.
Sizes: S-M
Colors: 1
Pros
Excellent value for money
Removable sleeves for humid, wet conditions
Special inside pocket fitted for your scorecard
Waterproof and Windproof
Cons
Only available in one color
There are only two size options, making it unsuitable for anyone wearing a large and above.
Specifications
Material – 100% Polyester

Seam-sealed for waterproof, windproof, & breathable performance
The Etonic waterproof rain suit for golf offers you incredible value for money. For less than $100, you can pick up a rain suit that is both waterproof and windproof.
The rain suit comes equipped with a special pocket inside the jacket to keep your scorecard dry and features removable sleeves. If you are on a tight budget and live in a high rainfall district, I recommend trying it out.
Factors to Consider Before Purchasing Golf Rain Gear
Budget
Rain gear varies in price depending on the type of product, material, and performance in the rain. You can find full rain suits for under $200, while some jackets run you more than $400. If you spend a large portion of your golfing time in the rain, the higher spend may be worth it long term.
Keep reading if you are on a budget and looking for the best value golf rain gear. I have included a few bargain items on this list that may interest you.
Waterproof vs Rainproof
The best rain gear for golf is either waterproof vs water resistant (rainproof). Rainproof gear repels raindrops from your jacket, but they become soaked with excessive exposure to water in a short space of time. If the rain in your zip code routinely buckets down, rainproof gear will eventually buckle. 
Waterproof technology resists higher volumes of rain at one time. Premium products are likely to be 100% waterproof, and companies like FootJoy give you a two-year waterproof warranty to prove it.
More affordable golf waterproof rain gear may only resist for a limited time. When shopping, find out how long the jacket can handle constant rain. If the product is waterproof for four hours plus, that should be enough weather protection to get you through 18 holes.
Anything less than four hours is not worth it. Being drenched and cold is not a way to play golf.
Windproof
When it rains, the chances are the wind will be howling. It is advisable to acquire windproof golf rain gear. Protection from chilly wind goes a long way to keeping you warm and dry during a storm.
Before acquiring your golf rain gear, check the specs to ensure that the products are windproof.
Type Of Golf Rain Gear
The golf rain gear category is broad, and you need to think about what will benefit you the most. Does your area experience the odd drizzle, or does it consistently rain cats and dogs?
If you experience an odd patch of light rain, a simple waterproof jacket should do the trick. However, if you are in a high rainfall region, you may want pants and a jacket.
Depending on your preference and budget, it may be worth looking at a full rain suit. The package deal is often more affordable than buying the pieces separately.
Freedom of Movement
One of the issues I had with golf rain gear in the past is how it restricted me on my backswing. There are now a host of options designed to enhance your movement. Thus, making it easier to swing and navigate between holes.
If you feel that you cannot get a full swing in, look for another golf outerwear option.
How to Care For Your Rain Gear
You might believe that golf raincoats and golf rain vests and the like can last virtually forever provided they are well looked after, however, this is not the case.  Waterproof clothing typically lasts from 6 months to 5 years depending on its quality and usage. So even the best men's golf rain gear degrades with time. Therefore providing adequate care is very important to ensure that you get as much life out of your waterproofs as you can.
There are two steps to rain gear maintenance: cleaning and repairing the waterproof layer.
For cleaning, we recommend never washing with regular detergent — even if the instructions say that you can. Instead, we recommend you use a cleaner dedicated to waterproof clothing like Nikwax Tech Wash. This will clean your waterproofs without damaging the crucial waterproof layer.
As for repairing waterproof clothing, Nikwax once again has another product called Softshell Proof. This will help add a layer of water repellency which will ultimately lengthen the life of your waterproofs.
For those who are interested, you can get the two products as a bundle deal.
FAQs
Do You Need Golf Rain Pants?
You need rain pants if you play in inclement weather conditions that persist for the whole round. Even more so when it is windy.
Sometimes when caught in a quick downpour, you can get away without wearing golf rain pants.
Wearing golf rain pants when it's not raining can be extremely hot and uncomfortable, adding no value.
What Is the Best Golf Rain Gear?
Gore-Tex or similar materials are ideal for golf rain gear. This is because they are both suited for wet and cold conditions. More specifically, seek clothing that is waterproof, windproof, and breathable.  
The best golf rain gear will also provide you with a similar amount of storage space compared with what you would usually have wearing your normal golf wear. You'll want pockets on your rain pants to store your tees, ball, and whatever else you normally carry.
If you don't end up buying pants with pockets you'll end up storing these small items elsewhere where they are out of reach. It might not seem like a big deal, but this will certainly lead to a more frustrating golfing experience.
Do Golf Rain Pants Go Over Regular Pants?
Generally, you can buy rain golf pants that are slightly larger than your pants, making them comfortable to wear over your pants or shorts/skirt.
Playing in bright sunlight that quickly turns into rain will prompt you to pull on your rain gear.
At this point, there is no fast way to take off your pants and just put on your rain gear. So instead pull your golf rain pants over your bottom wear and you can continue to play in the rain.
If you are planning to play in persistent rain, you could wear your rain golf pants on their own but it is likely to be extremely uncomfortable. In these conditions, it would be advisable to put a light pair of pants or shorts under the golf rain pants to increase comfort.
In addition, you may just be lucky and the rain stops which will enable you to remove the rain pants and play in normal golf gear.
Is It Fun To Play Golf in the Rain?
Playing golf in the rain adds an extra dimension of difficulty. It will challenge and test your abilities to the extreme.
Although rain can cool the ambient temperature on a hot day, you are likely to find that golf becomes extremely difficult when you cannot control your swing when the grip of your club is wet.
Rain alters the playing conditions completely with less run on the ball on wet fairways, and the ball stopping sooner on your approach shots. You'll also find that reading the green's speed is challenging as it varies depending on water retention.
Offline shots ending up in the rough will be more difficult to get out too, as wet rough tends to grab onto your club more than dry rough conditions.
How Should a Golf Waterproof Jacket Fit?
Wearing a golf rain jacket can inhibit your swing and make it difficult to get the most out of your swing mechanics.
The jacket must be comfortable to wear and snug-fitting. It should not be too snug but big enough for you to swing the golf club unrestrained.
A variety of jackets are available with full-length zips, half-length zips, or as slip-on jackets.
Full-length zippers tend to puff out around the belly, which can be off-putting, especially when putting.
How Should I Store My Golf Rain Gear?
Most golfers carry their golf rain gear in their golf bags to enable them to have protection even when there is no rain predicted.
You must allow your rain gear to dry properly before storing it in the side pockets of your golf bag, even top-rated golf rain gear will go moldy if you don't.
It is also useful to put them inside a sealable packet that can be vacuum-sealed for even more protection. By vacuum sealing the packet, you will reduce the storage needed, and your gear will likely last longer.
Do Golf Rain Jackets Have a Hood?
Although you can find golf rain jackets with a hood, few golfers will play a full round wearing the hood.
A hood restricts the amount of movement that you can put your body through. Yes, indeed, you should not move your head too much, but there should be sufficient flexibility between body parts to swing without constraints.
Final Thoughts
Although this best golf rain gear review mainly looked at men's golf rain gear, there is a huge and growing market for women as well.
In the rain jacket category, the Columbia Men's Watertight II Jacket took the crown. It's lightweight, waterproof, and snug-fitting. This jacket should not hinder your movement during the swing sequence.
The best rain pants are the Town and Field Waterproof Men's Golf Pants. They feature a stretchable waistband for a comfortable fit and use fully waterproof material.
As for the best rain suit, we selected the Fit Space Waterproof Golf Rain Suit due to its versatile performance, ease of removal, and stretch fabric which gives it a perfect fit. There's no doubt it's some of the best rain gear for golf in 2023.
The next time you book a tee time, be sure to check the weather forecast and prepare accordingly for wet conditions. And if you're interested in checking out more weatherproof gear, read our new post on the top rain golf gloves.
Related Articles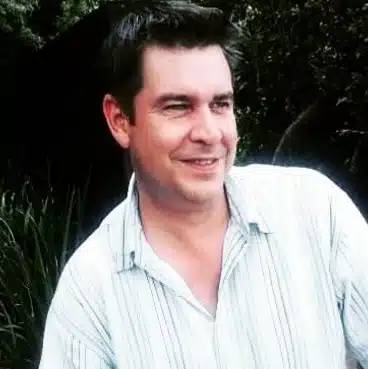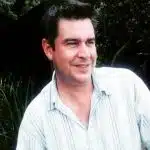 Charl is an avid golfer who studied marketing and advertising. He is fascinated by new technology in golf equipment and the mechanics of the perfect swing.