The number of female golfers in the USA grew by 8% in 2020 according to the NGF. And while only 3% of female golfers are left-handed, we here at GolfSpan know you still need clubs, so in this review, we'll cover the best women's left-handed clubs for 2023.
We have done extensive research and put our 50+ years of golf experience to use to bring you the very best ladies' left-handed golf clubs.
Overview of the Leading Women's Left-handed Golf Clubs
 

Best Overall

Most Versatile

Best For Experienced Golfers

 

Pros

Graphite shafts
Good build quality
Great feel
Good looking club with excellent performance

Lightweight and durable stand bag
Terrific value for money
Provides ample coverage for beginners and high handicap golfers

Wilson quality and performance
Available in tall, standard, and petite sizes
Lightweight

Cons

Priced at the top end of the pricing spectrum

No pitching wedge in the 11-piece set

Shorter off the tee than some competitors
Some find a lack of control or finesse

Rating

4.7 Stars

4.4 Stars

4.1 Stars
Our Research Parameters
Golfspan is independent and not pressured by manufacturers to recommend products. We were not paid for the reviews in this article. These golf clubs were selected by our team, who have over 50 years of experience playing golf and hundreds of hours reviewing products. We may earn an affiliate commission when you purchase something through our retail links.
The Best Left-Handed Golf Clubs for Women in 2023
Pros:
Includes Driver and Fairway Wood with A 7-Wood Available
2 -Hybrids for Long Iron Replacement
Graphite Shafts
Build Quality
Great Feel
Good Looking Club with Excellent Performance
Cons:
Priced At the Top End of The Pricing Spectrum
Our rating: 4.7 Stars
This 10-piece set consists of:
12-degree Driver
17-degree 3-Wood
20-degree 5-wood
26-degree 5-Rescue
29-degree 6-Rescue
33-degree 7 Iron
37-degree 8 Iron
42-degree 9 Iron
47-degree PW
54-degree SW
TaylorMade Spider Putter
TaylorMade released the Kalea on 06 December 2015 as a specialized lefty women's golf club set. Lefty women's golf clubs don't get much better than this.
The driver comes with a standard loft of 12-degrees to assist ladies with lower swing speed to get the ball airborne.
It comes standard with Kalea SlimTech graphite shafts in Ladies flex.
Combining the ultra-lite shafts with TaylorMade's Speed Pocket Technology increases launch and ball speed to produce optimal carry distances for women golfers.
Each club features an individually optimized weight, length, loft, and design combination for precision in the gapping between clubs.
To further assist you in getting the golf ball airborne at the correct angle, TaylorMade positioned the center of gravity low and deep toward the backend of the club.
In our opinion, the TaylorMade Kalea set is one of the best-performing left-handed clubs available.
They offer the distance lady golfers require without sacrificing forgiveness. TaylorMade quality shines through in the great-looking clubs that are extremely durable and provide a great feel.
Who It's Best For:
The Kalea set is ideal for women golfers that want the best left-handed golf set and have no restriction on their budget.
Pros:
Lightweight and durable stand bag
Terrific value for money
Provides ample coverage for beginners and high handicap golfers
Cons:
No pitching wedge in the 11-piece set
The Strata 11-Piece set includes:
Lightweight 460cc forged driver with titanium head
5-Fairway wood
5-Hybrid
7-Iron
9-Iron
Sand wedge
Mallet-style putter T-style alignment
Stand bag
3X Headcovers
Callaway Strata provides some of the best sets for left-handed women. They cover entry-level golfers with a lower budget, offering the Callaway Women's Strata 11-Piece Golf Set. This is ideal for someone who does not want clubs that will clog up the bag without adding any value.
What appeals to golfers is the ability to upgrade to a more comprehensive set, starting with the 11-piece, then going to the 14-piece and 16 -piece sets. All of these sets are available for left-handed golfers.
Overall, they are a quality set at an affordable price. The fully inclusive 11-piece set offers woods, irons, putter, stand bag, and headcovers to protect your investment.
Who It's Best For:
The clubs will be ideal for beginners with little to no previous experience.
The Callaway Women's Strata Plus 14-piece set offers a 6-iron, an 8-iron, and a pitching wedge in addition to the 11-piece set, while the 16-piece set offers a 4-hybrid and 1 extra headcover.
Pros:
Wilson Quality and Durability
Available In Tall, Standard, And Petite Sizes
Lightweight
Cons:
Lack Of Finesse
Shorter Off the Tee Than Competitors
Our rating: 4.1 Stars
The Wilson Profile SGI women's set includes:
14-degree Driver
18-degree 5-Fairway Wood
25-degree 5-Hybrid
6-Iron
7-Iron
8-Iron
9-Iron
Pitching Wedge
56-degree Sand Wedge
Heel/Toe Weighted Putter
Cart Bag
Wilson SGI clubs for women are available in left-handed configuration covering 3 sizes.
Options include – tall for lady golfers between 6 feet 1 inch and 5 feet 9 inches. The standard is for ladies between 5 feet 9 inches and 5 feet 3 inches tall. There is also a petite option for lady golfers between 5 feet 3 inches and 4 feet 11 inches.
A high lofted driver assists women golfers to lift the ball into the air at lower swing speeds.
The perimeter-weighted irons are made from 431 stainless steel with a center of gravity (COG) positioned low for improved accuracy.
The sand wedge comes with an Easy Launch wide sole with weighting positioned low to enhance control around the greens and improve shot-making.
A blade-like putter completes the clubs. All clubs come standard with graphite shafts except the putter that comes with a steel shaft.
Storage of the clubs is made straightforward with the cart bag included. The lightweight cart bag features a double padded shoulder strap, a top handle to easily move short distances, a fleece-lined valuables pocket, and three spacious pockets.
Wilson SGI clubs perform well, providing good distance and forgiveness considering the price. However, it does lack some of the finesse of the more expensive clubs.
With the backing of Wilson quality processes, you get fair value for your money performing at an adequate level.
Who It's Best For:
Wilson SGI left-handed golf clubs for women golfers are ideal for beginners and high handicap golfers that want to buy a set that will take them a long way towards improving scores and their handicap. This is a good option if you are looking for a top lady left-hand golf club.
Pros:
Ideal for golfers that want to be golf course ready
Great set for beginners to intermediate golfers
Provides excellent gapping between clubs
Improved feel, speed, and consistency
Cons:
Not everyone will like the offset
High in the pricing spectrum
Our rating: 4.0 Stars
The 12-piece Cobra Women's F-Max Superlite Golf Set includes
Offset Driver
19-Degree 3-Wood
23-Degree 5-Wood
32-degree 4-Hybrid
6-Iron
7-Iron
8-Iron
9-Iron
Pitching Wedge
Sand Wedge
Mallet Style Putter
Lightweight Cart Bag
Progressive hosel lengths strategically position the center of gravity lower in the long irons, in the middle for mid-irons, and high in the wedges. This promotes the desired speed, launch angle, and forgiveness throughout the set.
All shafts are made of graphite.
Who It's Best For:
The Cobra F-Max Superlite is ideal for beginner to intermediate golfers with slower, smoother tempos.
FAQs
Is it hard to find left-handed golf clubs?
Left-handed golfers are by far in the minority and the number of sets available reflects this. What makes it even more difficult to find left-handed golf clubs is that most parents can't pass on their right-handed clubs to their children.
Are left-handed golf clubs cheaper?
Although the left-handed golf club market is much smaller than you would expect, the clubs tend to be more expensive. However, manufacturers attempt to keep the basic designs the same with the clubhead facing the opposite way.
Verdict
Finding the best women's left-handed golf club sets could be rather challenging on your own, but we hope our links above will direct you to the best sets on the market for 2023.
In the Overall category, it is difficult to beat the TaylorMade Kalea set of golf clubs for its performance, quality, feel, and good looks.
The most versatile set is the Callaway Strata clubs that provide the essentials in the 11-piece set but provide additional options as your confidence and golf progress.
Read also: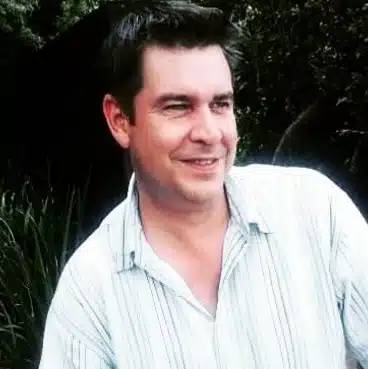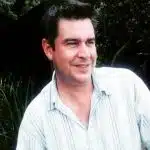 Charl is an avid golfer who studied marketing and advertising. He is fascinated by new technology in golf equipment and the mechanics of the perfect swing.