As the ladies on the LPGA and European ladies' tours have shown, many petite ladies can extract significant distances from their clubs. They have inspired a whole new generation of golfers with such fluid swings and the right clubs.
But there are many factors to consider when buying women's petite golf clubs, so in this post, we review the 8 best golf clubs suitable for petite ladies. Read on to find the perfect set.
Here are the best women's petite golf clubs:
Why You Should Trust Us
Our team spends thousands of hours trying out and researching golf equipment to help you take your game to the next level. Here's our product review process.
We're able to bring these reviews to you through the small commissions we earn if you buy through the links below.
How We Reviewed These Products
Golfspan only shares equipment and brands we trust. 
I'm an experienced golfer of 28 years and thoroughly researched and evaluated the golf clubs shared below. Then an editor reviewed and fact-checked the list. Finally, we conduct regular content audits to update and revise our reviews to ensure you receive the latest information. 
To select these drivers, we considered these criteria:
The 8 Best Golf Clubs for Petite Ladies
Wilson has been around the golfing world for over a century and still produces dependable golf clubs that are ideal for beginners through mid-handicap golfers.
The Profile Platinum Package Set are game improvement clubs that assist the golfer in improving the launch trajectory and adding distance (like you're an LPGA pro) on every shot.
The Set Consists of:
Driver
5 Wood
5 hybrid
6-Sand Wedge
Putter
Shafts
The set comes in regular, tall, and petite shaft sizes. The graphite irons are perfect for players to swing fast and produce more distance on their shots. In addition, graphite shafts tend to be much more forgiving than steel shafts.
Clubhead
The 460cc driver head provides golfers with confidence and distance off the tee. The irons are forgiving and built for players looking for game-improvement clubs.
Style
The sleek black, gray, and green look makes this a very sharp set of golf clubs that will turn heads on the course!
Performance
The clubs are made for golfers looking to improve their game and use clubs that will help them do it.
The clubs are made for higher launch angles and more consistency with every shot.
Our Verdict
Based on the reviews and ratings, this set of golf clubs from Wilson is worth looking into if you are considering multiple options.
This forgiving set is ideal for mid-to-high handicap women golfers and can also be used by beginners.
Being from one of the premium manufacturers, you would expect the Fly XL set to be top-notch, and it does not disappoint. This is a set for serious lady golfers measuring between 5'0" and 5'4".
The Set Consists Of:
460cc Titanium Driver
3, 5, 7 Fairway Woods
5 Hybrid
6- 9 Irons
Pitching Wedge
Sand Wedge (SW)
Putter
Shafts
Shafts are manufactured from graphite and flexed for Ladies.
Clubhead
The titanium driver head comes in at the maximum 460cc capacity with a low center of gravity and the weight towards the back and the heel for ultimate forgiveness and distance.
Fairway woods have a shallower profile, and the weighting is similarly placed towards the back and the heel in the driver.
Cavity-backed irons round out the open play equipment, and a machined face putter for exceptional control on the greens.
Style
The clubs and golf bags combine black and mint and black and pink.
Performance
As to be expected, the technology incorporated into these clubs makes them an absolute pleasure to play out on the course. Distance, forgiveness, accuracy, and anything else you can ask for come in spades.
Our Verdict
The Cobra Fly XL clubs for petite women are stylish, efficient, and reliable. They're also made by Cobra, so enough said.
This set out of the Aspire range is worth including on the shopping list for women's petite starter golf clubs.
This set costs around $200 less than the Aspire Pro-X Petite Ladies Clubs. (later in our list)
Beginners, high-handicap golfers, and intermediate players will benefit greatly from this set.
The Set Consists of:
460cc driver
3-wood
Hybrid
6-PW irons
Putter
Stand Bag
Headcovers and rain cover
Shafts
The graphite shafts included are perfect for petite women who might struggle with much heavier ones, such as steel shafts.
Clubhead
The clubheads on the irons have larger than normal soles that are much more forgiving and will increase consistency. The clubhead on the driver also has a unique design for aesthetic benefit.
Style
The sharp-looking gray, black, and pink combo makes for a perfect style if you are into pink. This might be a perfect solution if you do not like boring style in your golf set!
Performance
The forgiving clubs and lightweight shafts make their game much stronger. Getting a new set of clubs for under $300 and improving your game is a real win-win!
Our Verdict
The Aspire XC1 Ladies Complete Golf Clubs Set is a perfect choice for golfers that want to improve their game and have options with the sizing of the clubs for their situation.
Precise produces some of the best mid-range clubs in every category, including the M5 series aimed at petite ladies to improve their game by hitting longer, more accurate shots.
Short women's golf club sets are aimed at ladies measuring around 5 feet 2 inches in height. They will find the Precise M5 set extremely comfortable.
The Set Consists Of:
One 460cc premium driver.
One #3-wood,
One 21° hybrid.
Cavity back irons ranging from a 5-iron to a 9-iron and a pitching wedge
One mallet putter.
One cart bag
Shafts
Shafts on all clubs are made from lightweight graphite
Clubhead
Clubheads on the driver and fairway woods are made from steel, while irons and wedges are cavity-backed for forgiveness.
Style
These provide feminine good looks and combine that with reliability and forgiving performance.
The clubs are stylish, and the bag is designed to cart your clubs around in style.
Performance
Precise M5 clubs aim to give petite women a little bit of extra performance that they may lack due to their height restrictions.
Longer shots that travel straighter will make approach shots much easier to aim at the green.
The massive sweet spot and perimeter weighting on the driver will help you with the mishits we all suffer from.
High-lofted fairway wood can eliminate many uncomfortable lies, while the hybrid closes the gap between fairway woods and irons.
The stainless steel irons with the perimeter-weighting assist in accuracy from nearly any position.
Our Verdict
Although they feel more like a premium product, they are designed with petite women golfers in mind and are at the lower end of the pricing spectrum.
Quality looks and performance make this a set that will provide many an hour of enjoyment on the golf course.
This is a more budget-favorable set than other premium brands without sacrificing the delivered quality. This set price could be very suitable for golfers that are only just starting or playing irregularly.
These clubs have been specifically designed for women golfers between 5'0" and 5'4".
The Set Consists Of:
Driver
3 Fairway Wood
5 Fairway Wood
7 Fairway Wood
5 Hybrid
6- 9 Irons
Pitching Wedge
Sand Wedge
Putter
Shafts
The shafts come standard in lightweight graphite and ladies' flex. Rounding out the top of the shaft, you will find soft grips smaller than the standard especially aimed at the petite ladies' market.
Clubhead
A higher loft on the driver is suitable for lower swing speeds generally found on beginner or lady golfers. A large sweet spot enhances distance and forgiveness.
Perimeter weighting on the 6 – 9 irons and the deep back cavity design promotes stability and accuracy. This does not follow through with the wedges, which lean more toward the standard blade-like shape.
The putter provides a rubber face for increased feeling on putts.
Style
There is a teal color scheme throughout the bag and clubs, a nice change from pink to purple for many female golfers.
Performance
The large sweet spot provides great ball trajectory and distance and is suited to most lady swing speeds. This combines well with the low center of gravity found on the irons, which provides excellent accuracy.
Our Verdict
The great combination of high loft driver and game improvement irons provides consistency for beginners and irregular players.
While not quite a premium set, this set is a solid choice for beginner women's golf players with a slightly larger budget
The Set Consists Of:
One 13-degree 460cc driver
One 15-degree 3-wood
One 24-degree hybrid
6-iron through 9-iron
Pitching wedge
Mallet putter
Stand bag
Shafts
All clubs come standard with regular flex graphite shafts
Clubhead
Clubheads of all woods are made from stainless steel, while the irons and wedges are cavity-backed.
Performance
The large sweet spot on the driver provides optimum forgiveness on mishits while you can generate maximum clubhead speed due to the lightweight shafts.
Fairway wood and hybrid provide the distance you expect without sacrificing accuracy or control.
Putting is made relatively simple, although we would have preferred a mallet-style putter.
Our Verdict
Robin golf clubs may not be in the same prestige category as some other clubs reviewed, but they are quickly becoming a big name. Beginners and high handicap petite women will benefit from the quality of these clubs.
You will get distance, accuracy, and control from all the clubs in your bag, combined with excellent coverage.
These are superb-looking and confidence-inspiring sets of clubs. They are developed and engineered for all skill levels to enjoy each round.
The lightweight graphite shafts increase clubhead speed and help you attain an easy launch.
There are three shaft length options, including standard and long.
Color options include black and blue for right-handed sets and black only for left-handed sets.
The Set Consists Of:
A 12.5-degree driver
3 wood
5 and 6 hybrids
7 through 9 irons with Deep Cavity oversized heads
Pitching and sand wedge
Tour-proven stroke lab putter with center dots for easy alignment
A premium and functional Reva golf bag
5 headcovers
Shafts
The 12.5-degree driver is long and forgiving, with the lightweight graphite shafts ideally balanced throughout the set for all petite women golfers.
Clubface
Confidence-inspiring deep cavity oversized heads.
The loft progression of the set makeup is designed for women's swing speed.
Style
Two-color options are available, and both are striking in appearance.
The right-hand set comes in black and blue, while the left only offers black.
Performance
These are a Callaway set of clubs; you can expect some of the best performances in their price range. Additionally, these are some of the more expensive women's club sets we've reviewed, and you can imagine just how great these clubs must be.
They're incredibly accurate and forgiving. But are also targeted more toward experienced golfers that want to shape shots, so you may want to work on your swing first.
Our Verdict
The Reva 11-Piece Short Length Complete Set provides full coverage with the set, including 2 hybrids, woods, irons, and wedges.
The clubs are high quality and provide forgiveness in the long irons. Some of your favorite players probably use Callaway clubs too.
We all aspire to play the best golf possible without spending an absolute fortune. Aspire is not a premium name in the world of golf, but beginners and intermediate players will benefit greatly from the Aspire range.
Aspire Pro-X Petite Ladies Clubs were designed for forgiveness irrespective of where the ball and clubface meet.
The Set Consists of:
460cc titanium driver
3 Wood
4 Hybrid
5 Hybrid
7 through 9 Irons
Pitching Wedge
Sand Wedge
Putter
3 matching head covers
Stand bag
Shafts
The standard shafts are aimed at ladies between 4'11" and 5'3". The shafts are constructed from premium V6 (variable control) ultra-light high modulus graphite and have flex most suitable for ladies. They are rounded off with smaller-sized Tour Pride grips that provide enhanced feedback and feel.
Clubhead
The faces of the woods and hybrids are thinner and more flexible, thus providing more of a trampoline effect upon ball and face contact resulting in the optimum distance.
Weight reduction in all clubs was high on the designers' list of priorities to ensure that the target market can extract maximum benefit from all technology.
Style
Combining pink and black works extremely well, and even the most discerning golfers will be happy to roll out this set for their next round.
Performance
Straight drives, very credible distance, majestic forgiveness from the thinner face, and improved aerodynamics are all the positives of this driver. The extra-large sweet spot and center of gravity pushed further back and lowered will benefit the petite ladies playing this set.
Similar changes have been applied to the fairway wood and hybrids for enhanced consistency.
Our Verdict
Eye-catching looks and performance go hand-in-hand with the Aspire Pro-X Petite Ladies Clubs. Add the fact that it is priced to attract more ladies to the golf course, and you could be a winner. The only negative is that these are much more expensive than the Aspire XD1 clubs without offering much more than extra clubs, which most players won't need.
The Complete Guide to Buying Women's Golf Clubs
Who Should Buy 'Petite' Size Golf Clubs Anyway?
Women whose height is between 4'11" and 5'4" would be well advised to purchase petite clubs. These are generally 1" shorter than the standard length.
The ideal golf clubs for 5' 2" women are under the petite classification, while golf clubs for 5' 4" women are generally classified under the standard length category.
Clubs that are too long or too short will likely lead to inconsistent shots.
It is your height and your arm length that will dictate whether you need shorter clubs. If your arms are too short, a standard-length club will suffice.
What About 'Petite' Is Different From Standard Golf Clubs?
How are petite ladies' clubs defined?
Ladies' petite golf clubs are generally 1 inch shorter than standard clubs. Some manufacturers have added a notation of -1 to their clubs for easy identification.
Buying a standard set and cutting the shaft down is not advisable since this can change the balance and other characteristics of the shaft.
As petite ladies normally have a smaller arc and therefore generate less clubhead speed, petite ladies' clubs generally come standard with graphite shafts and extra flex (ladies flex) to provide more clubhead speed.
Although we will provide you with the most relevant and informative detail in this article, attending a club fitting with your local professional will always be more beneficial.
Factors To Consider When Buying Petite Golf Clubs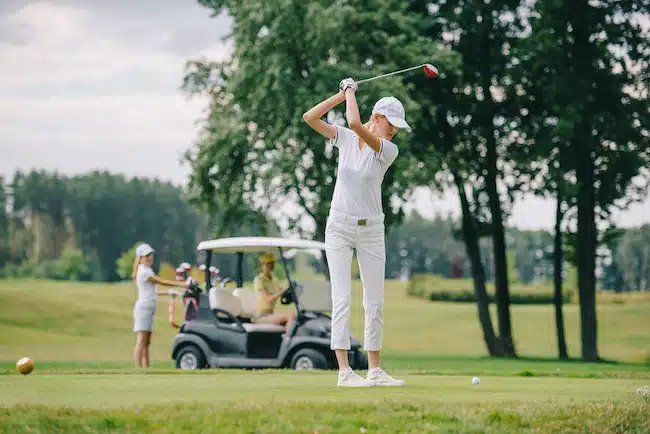 When looking for a set of clubs for a person that is petite in stature, there are some areas that you should consider before making a decision.
Your Height
This article is aimed at petite woman golfers; hence we will be looking at clubs suitable for women between 4'10" and 5'4″. If you fall into this category, you should consider the shorter shafts that come in petite sets.
The Shafts
The shaft should be slightly (1") shorter than the standard shaft. Petite women have a smaller arc, so they may need assistance generating clubhead speed. Flex and weight play a significant role in increasing swing speed.
A lighter shaft with the correct flex for your swing speed will enhance the results achieved on the course.
Shafts with stiffer flex will tend to cause erratic shots, and it is more advisable for petite women to use a ladies' flex shaft.
Weight of Your Clubs
As with shafts, the weight of the clubs plays a significant role for petite women in generating clubhead speed. Lighter clubs will fit well with the lighter shaft and shaft flex. They will allow for faster clubhead speed and therefore improve distance. This is also an important consideration for the more senior lady golfers amongst us.
Your Budget
As with any range of golf equipment, your budget will determine the clubs you take onto the golf course with you. Although there is a smaller market for petite women's clubs, they do not differ widely in price compared to the standard clubs. Some sets cover the whole price range from budget to premium branded manufacturers asking for premium prices. You would be well advised to look at the benefit you will derive from paying a premium and then decide whether it is worth the extra money. You can also get a used set of clubs for ladies for a cheaper price.
Style Preference
Generally, ladies are far more fashion and style-conscious than men, so style could play an important role in deciding which set to purchase.
Due to the limited market to sell into, manufacturers may offer fewer options for petite women.
The manufacturers have taken cognizance of this fact and provided options to cater to most styles. You may as well feel comfortable and happy with your style after spending good money on accessorizing.
Set Composition
Over and above the preceding points, it is extremely important that the composition of your set enables you to cover most scenarios and that you are not found between clubs too often.
Petite women should take cognizance that they will hit the ball shorter. Therefore, they must ensure that the gapping between the clubs offer them the widest coverage possible.
The maximum head size for the driver is 460cc, and there is no reason to use a smaller head that will sacrifice forgiveness and provide less confidence. The bigger the head, the higher the probability that you will have a bigger sweet spot.
Woods provide more distance than irons, which is an important factor, especially in women's golf. Hybrids have become a common replacement for long irons. Some manufacturers specialize in making oversized heads in the vein of hybrids that should entertain serious consideration.
Wedges are your scoring clubs, and it could be well worth considering carrying one or two extra wedges to cut the strokes around the greens.
Frequently Asked Questions
Do I Need a Complete Set of Petite Ladies' Clubs?
Usually, a complete set of clubs has 14 clubs. However, you don't really need to have 14 clubs to play golf. You can often work with at least 5 clubs. The rest are just an added advantage of variety.
Does Callaway Make Petite Clubs?
Callaway makes petite golf clubs, including the Reva 11 black short-length complete set with 11 pieces. This set has three shaft lengths to suit all women, including petite women players. You can find some of your favorite LPGA players using Callaway clubs too.
When Should Women Golfers Choose Petite Golf Clubs?
Women's petite golf clubs are ideal for women between 4'11" and 5'4". They are 1" shorter than the standard-length clubs.
If you fall into this category and experience inconsistency in your shots, you would be well advised to have a club fitting to ensure that the clubs are the correct length.
What is the Petite Driver Length?
The standard length for a women's driver is 43", and golf clubs for short ladies are generally 1" shorter. Therefore, the recommended length for a petite women's driver is 42".
Can Petite Women Use Junior or Kid's Golf Clubs?
There is no plausible reason for petite women not to consider playing junior golf clubs. Provided that the shaft length suits your height and the flex is strong enough. It would definitely help your budget.
How Long Are Petite Golf Clubs?
Petite golf clubs vary from standard length clubs to 1" shorter than the standard length.
Evaluating the loft, length, lie angle, and other specs are highly recommended to confirm that the set will suit your length.
The standard length for a women's 7-iron is around 36," and all club lengths should be based on this length.
Final Thoughts
Women's petite golf clubs make it easier on the ever-increasing number of shorter lady golfers joining the fairways and the professional tours. This category is sure to create more interest in the future.
Out of this list of great golf club sets the Wilson Golf Profile Platinum Package Set stands out as our winner.
The Platinum Package Petite ladies' clubs are ideal for golfers between 4'11" and 5'4″ as they are 1" shorter than the standard length. They are also priced competitively compared to their competitors.
The clubs are sturdy and durable, and the set has extremely forgiving woods and hybrids.
They are true game improvers, and the quality is great. Every aspect of the set is designed to make your game easier and better.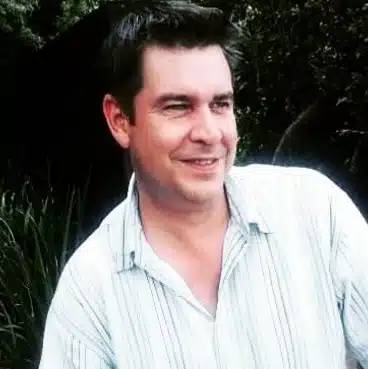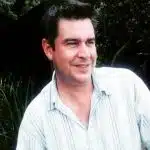 Charl is an avid golfer who studied marketing and advertising. He is fascinated by new technology in golf equipment and the mechanics of the perfect swing.