Interest in women's golf has grown tremendously since the LPGA (Ladies Profession Golfers Association) and LET (Ladies European Tour) started televising tournaments. This led to substantial growth in sales and encouraged manufacturers to expand on the ranges specifically designed for women. We take a look at the 5 Best Women's Golf Club Sets For Beginners.
Women's golf is growing at a faster rate than males. This represents a lucrative market; all leading brands are developing quality products for a slice of this pie.
At a glance: Our Top 5 Picks for Best Womens Golf Club Sets
The 10 Best Women's Golf Club Sets For Beginners
Considering the above, we looked for the best options available. There is something to suit all budgets and requirements.
Quick Overview: Our Top Picks for 5 Best Women's Golf Club Sets
1. Tour Edge Female Lady Edge Package Set – Best Women's Packaged Set
Pros
Good beginner set
High-quality clubs
Affordability
Cons
May need an upgrade with rapid improvement
Tour Edge is not exactly what you would call a newcomer to golf. They have built a reputation for building affordable quality clubs covering the full spectrum from men's clubs to junior clubs. The Lady Edge Beginners set targets women who want to confidently enter the golfing arena.
The configuration of the clubs comes with stronger lofts to add distance and shorter than-average shafts, making it ideal for women and shorter men. The strong lofts cover the loft that would generally require a gap wedge.
Color options include Turquoise/White, Violet/White, Black/White, with the Teal set available in an additional one-inch length.
Included in the set is:
1 X 15-degree 460cc driver
1 X 18-degree #3 fairway wood
1 x 22-degree #5 fairway wood
1 X 31-degree #6 hybrid
1 X 35-degree #7 hybrid
1 x 40-degree 8 Iron
1 X 45-degree 9 iron
1 x 50-degree Pitching Wedge,
1 x 55-degree Sand Wedge,
1 X 4-degree Putter 33-inch shaft
Stand Bag
2. Callaway Golf Reva 8 Complete Set – Most Premium Set
Pros
A premium complete set

Engineered for women golfers of all skill levels

Ultimate design for distance and forgiveness

Attractive Cart Bag and Headcovers
Cons
Better players may require a better mix of irons in the set
Callaway is a leading brand in the golf industry, and their latest offering with the Reva 8 Complete set will surely attract attention on and off the course.
The set includes a Driver, 3-wood, 5 and 6 hybrids, 7 through to 9 irons, pitching wedge, putter, cart bag, and 5 headcovers. It is a fantastic set combination that will deliver distance while offering forgiveness on mis-hits. The 460cc driver is long, has a low CG, is forgiving, and launches easily. The lightweight graphite shaft delivers maximum ball speed through impact and builds confidence.
The fairway wood is optimized with low CG for easy launch, accuracy, and high-flying ball flight. At the same time, the large oversized irons are designed for forgiveness and accuracy and deliver an easy launch from the rough or fairway. Engineered with a Deep Cavity back, the irons are exceptionally long, which will assist in reaching those long par 4's comfortably.
Short-game mastery got even easier with the medium sole Pitching and Sand Wedge to recover from those difficult lies and bunkers. The mallet-style putter has Callaway's innovative Stroke Lab shaft for a smoother stroke through the ball.
Set Comprises:
1 x 12.5-degree 460cc Driver

1 x 20-degree 3-Wood

1 x 5 Hybrid

1 x 6 Hybrid

1 x 7 Iron

1 x 9 Iron 

1x Pitching Wedge

1 x Putter

1 x Cart Bag

5 x Headcovers
3. Callaway Women's Strata Complete Golf Set – Best All-Around Set
Pros
Lightweight, functional, and durable stand bag
Ample storage space on the bag
Alignment technology on the putter
Distance control and coverage
Various colors available
Left and right-handed sets available
Great set for a beginner
Cons
Missing a pitching wedge
The back-strap on the bag can be more sturdy
Callaway is a premium brand offering serious competition in the women's golf club category, ideal for golfers measuring 5 feet 4 inches to 5 feet 9 inches.
The Women's Strata clubs come in a variety of configurations, thus enabling you to select a set according to your requirements and budget.
Strata Complete sets are available in the eleven clubs, fourteen component, and sixteen component configurations. As the governing bodies' rules allow for a maximum of 14 clubs, it may seem strange that premium brands offer sixteen component sets. Remember that it does not include 16 clubs, but the total includes the bag and headcovers.
As an entry-level complete set, the eleven-piece configuration is highly recommended. This will provide you with a high-quality set with optimal coverage at a reasonable price. Headcovers are not included, and it is possible to acquire the other components that make up the more expensive sets at a later stage.
Set includes:
1 X Driver
1 X 5 Wood
1 X 5 Hybrid
7, 8, and 9 Iron
1 X Sand wedge
1 x Mallet putter
Stand bag
Woods and hybrids are designed for more distance without sacrificing forgiveness and control. The woods and hybrid are color-matched to the bag and available in Pink, Gold, Purple, and Teal.
Stainless steel cavity-backed irons offer the ultimate in forgiveness and control. The lack of a pitching wedge is disappointing.
The mallet putter contains a T-style alignment marker to improve accuracy.
A durable yet lightweight golf stand bag has five storage pockets, an additional cooler pocket, a rain hood, and a backpack strap system.
Girl Golf offers a set of eight clubs, including a driver, a hybrid, irons, and a bag, offering you complete coverage across the golf course. These clubs are ideal for beginners and golfers that require game-improvement clubs at an affordable price.
All the clubs come standard with a graphite shaft except for the putter, which has a steel shaft.
A 460cc driver offers a large sweet spot for maximum forgiveness, even on off-center strikes. The graphite shaft comes standard in ladies' flex (L), ideal for slower swing speeds.
Fairway woods aren't included, but you get a hybrid comprising a large sweet spot and low-profiled sole, adding to forgiveness. These hybrids are designed to offer forgiveness and get the golf ball airborne sooner.
Irons are available as cavity back designs and graphite shafts ranging from a five iron through a nine iron and a pitching wedge. The high MoI and lower center of gravity increase the amount of forgiveness and consistency.
The set includes a putter, a golf stand bag, and a rain hood.
Wilson is one of the best-known brands in various sports, including golf. The Wilson SGI Women's Golf Set is a complete set that is a highly recommended option for all levels, including senior golfers.
A fully inclusive set contains woods, irons, wedges, a putter, and a stand bag. All clubs have a lightweight graphite shaft with ladies flex (L).
Woods cover a 460 cc 13-degree driver, 21-degree #5 wood fairway, and 24-degree #5 hybrid. The higher lofts enable you to get the golf ball higher rapidly.
Oversized cavity-backed irons range from a six-iron to a sand wedge with an aerodynamic sole design for enhanced turf interaction.
A wide range of color combinations are available such as gray and pink, gray and teal, green, and purple and white. The bags offer various sizes, such as petite, standard, and tall in either stand bag or cart bag form.
Founders Club is not the most prestigious golf club brand as they're only just working their way into the mainstream. Still, these clubs have a lot to offer and are sold at a very reasonable price.
You have a full set of clubs, including a pitching wedge and sand wedge, irons, two hybrids, a 3 wood, and a driver.
The driver is a 460 cc 13-degree monster that will help you hit some competitive distances once you get your swing in order
The irons are also very comfortable to use, and if you need a little extra distance, the hybrids make for a great addition.
While these clubs may not look flashy, they give a lot of bang for the buck. They also come in a good-looking and sturdy bag. So, these could be a great choice if you're more about improving your game than having flashy clubs.
Robin Golf is a brand that believes in offering top-quality gear at an affordable price. Although these clubs are more expensive than many others in our top picks, they're comparable to a set that costs twice as much from one of the big-name brands like Callaway.
One of the premium features of this golf set is the titanium shafts on some of the clubs. This is the preferred material over graphite for many golfers and is significantly better than steel shafts.
You'll get 9 clubs in this set, including all of the "essentials" like a 460cc driver, a 3 wood, one hybrid club, 5-7-9 irons, a pitching and sand wedge, and a putter.
These clubs have a huge sweet spot, so they're forgiving to newer players, but these clubs are also of high enough quality to carry you through as you progress as an intermediate player.
They come with super comfortable velour grips, so you can easily get through eighteen holes in comfort and style. The matte black finish also makes these clubs some of the most visually appealing on the market.
8. Powerbilt Women's Pro Power Golf Set – Most Forgiving Packaged Set for Inexperienced Golfers
Pros
Affordable when compared to other brands

Relatively forgiving
Cons
Only one fairway wood and hybrid is in the bag, restricting your choices off the tee and from long distances.

There isn't a sand wedge in the bag
The Powerbilt Pro Power Set is a complete packaged set that includes all the equipment required to get you started immediately. This set is best suited to beginners and high-handicap golfers that require affordability combined with a set that is pleasant on the eye.
The Ladies' 14-Piece set includes the following: 
Driver with a 460cc head and 12-degree loft using a graphite shaft

One 3-wood fairway with graphite shaft

One 6-hybrid with graphite shaft

Set of irons consisting of 7, 8, 9-iron, PW, all with graphite shafts

Blade putter  

6-way stand bag with full-length dividers 

Rain hood

Three headcovers
All clubs are fitted with a Powerbilt Optiflex Graphite Shaft too.
These are perfect for you if you want a brand new set and only want to spend second-hand set money.
You get 8 clubs in a lightweight carry bag with two large pockets big enough to handle anything you need to take with you. These clubs also perform surprisingly well. They offer a fairly forgiving strike with decent distance and a satisfying feel.
You can't expect premium features from these clubs at such a low price point. But, for a beginner, they could be the perfect starters. You'll just have to upgrade as your game improves.
Honestly, these clubs should be much higher in our top picks. Yet, this is an article for beginners clubs so it's hard to put a set that comes in well over $1000 as the best choice. Most beginners don't have that kind of money to splurge on their first set of clubs.
However, these clubs are fantastic if you have a bigger budget.
The driver will give you some of the best distances when compared to the competition. This is because of its heel-biased weighting with an oversized shape. Combine that with the ladies' flex shaft, and you have one powerful driver.
The 3 fairway woods have a similar design, so you can count on them for that extra distance on those difficult par 4 and 5 holes.
The irons have a traditional cavity back design but feel premium in hand and are more forgiving than many other premium clubs.
These are high-end sets that shouldn't be ignored if you value distance and have a decent budget.
What Should Be Included In My Women's Golf Set?
The rules of golf allow for a maximum of 14 clubs in your bag. As a beginner or high-handicap golfer, you do not need to buy a full set of golf books while learning the game and determining your long-term interest in golf.
Women's starter golf clubs are generally designed to be shorter and lighter than men's clubs. Most women lack the length and strength of men, and therefore manufacturers make women's clubs 1 inch shorter than the equivalent men's club.
Lighter graphite shafts enable women to produce maximum swing speeds with their clubs. Since women have a slower swing speed than men, they require less flex in the shaft, and there is a shaft flex category (L) aimed at golfers with lower swing speeds. 
Of course, the above statements are generalizations and strong women often play with men's clubs that suit their swing speed and power.
What Types of Clubs Are Included in Women's Golf Sets?
A packaged set should include a combination of woods, hybrids, irons, at least one wedge, and a putter to offer the largest possible coverage on the course. Maximum coverage means that you have at least one club in your bag to hit the distance you are faced with.
Woods might be the most difficult to hit, but offer you the extra distance you require as a beginner. A driver is essential, but the fairway woods can be limited to a #3 wood. It is possible to supplement the woods at a later stage.
Replacing your long irons with hybrids will fill the gap between woods and your mid-to-short irons. Hybrids are sold separately, thus enabling you to change them as your confidence grows if required.
Ideally, in a women's beginner golf set, your long irons should start from a six-iron through a nine-iron and at least a pitching wedge. 
Having a sand wedge in your bag will add an extra option for those dreaded bunker shots. Wedges come in various lofts, which becomes essential as your distance control improves. Completing the club setup requires a putter to assist you in holing out on the greens.
What Features Should Beginner Women's Clubs Have? 
The angle of the clubface determines the loft. Higher lofted clubs are easier to get into the air, which is the part of the game that most beginners struggle with. The higher the loft, the higher the golf ball flies.
The sole part of the golf club is the area at the bottom of the clubhead that impacts the turf. Thin and short soles tend to dig into the ground and become difficult to hit. A wider sole reduces the drag on the turf and is easier to push through the turf and rough.
Headcovers are sometimes included as accessories increasing the number of components in the set. This is not essential, but a good idea to protect your woods and hybrids from damage and offer you some personalization of your bag.
Which Option is Better: Complete Starter Set or Individual Clubs?
It is advisable to purchase a complete set to begin as this will improve consistency in feel swing weights and lofts between clubs. At a later stage, you can mix the brands or sets to suit your swing.
Assess Your Goals
Any decision to purchase clubs requires carefully assessing your skill level, commitment to the game, goals, and budget.
A skills assessment will direct you to the level of clubs. Goals will indicate whether you want to purchase a set that spans several levels and handicaps.  Don't lose track of your budget and commitment to golf as you may purchase an expensive set and never use it again after a few rounds.
Premium brands such as Callaway, Cobra, TaylorMade, and others can dent your budget seriously. In contrast, lesser-known brands such as Aspire, Confidence Lady, and Palm Springs provide affordable options that are not far off the mark.
As a beginner, you will find distinguishing between premium and lesser-known brands hard. However, if your budget allows and you are committed to the long term, premium brands will offer you more durability and remain relevant much longer as your handicap improves.
Woods
The driver is the most frequently used wood off the tee as it promotes extra distance. Although it is the most difficult club to hit due to the long shaft, most manufacturers invested heavily in research to provide the most forgiving drivers possible with a maximum allowed clubhead of 460cc.
Beginners and high-handicap golfers will be best advised to start with a 12 degrees or more loft driver and a graphite shaft. The lighter the club, the more swing speed you can generate.
Fairway woods are slightly simpler to hit as they have shorter shafts and a smaller clubhead. Ideally, the difference between each wood should vary by no more than 3 degrees to 4 degrees.
Irons
Irons are available from a 1-iron through a 9-iron, with the 1-iron being the most difficult to hit. Most manufacturers have excluded the 1-iron and 2-iron from their sets completely. Some are now even replacing the 3-iron and 4-iron with hybrids of a similar loft.
Beginners would be highly advised to have a set with a 6-iron to 9-iron combination and supplement the longer clubs with hybrids.
Graphite shafts are becoming the material of choice for women and men with lower swing speeds. The lighter shaft enables you to generate more distance and control over every shot. It is not limited to the material, but the shaft flex is just as important. Incorrect flex will produce inconsistent shots and thus making it more difficult to improve rapidly.
Ladies (L) flex shaft is the softest available, enabling you to present a square clubface at impact.
Hybrids are a combination of the best qualities of wood and iron. The clubhead looks more like wood, but the face resembles an iron. This enables manufacturers to add more weight behind the clubhead thus making it easier to hit.
Hybrids are not limited to beginners as an increasing number of professionals have added hybrids to their arsenal.
The additional forgiveness offered by the hybrid creates extra distance compared to the iron of a similar loft. Therefore, replacing irons with hybrids of a similar loft is not recommended.
Wedges and Putter
Most of your shots will be played within 100 yards of the green. To reduce your scores and handicap, mastering the short game and distance control is crucial.
Complete sets often limit the number of wedges included, offering you limited coverage within the 100-yard scoring area.
Pitching wedges are commonly included, and a sand wedge is unnecessary. However, in your best interest, you should consider at least a pitching wedge and sand wedge as essential. Generally, there are approximately 10 degrees of difference between the pitching wedge loft (approximately 45 degrees) and a sand wedge (approximately 56 degrees). This leaves a big gap where you must manufacture shots you want to avoid as a beginner.
Adding a Gap wedge (between 50 degrees and 52 degrees) will enable you to cover the gap between your PW and SW. Good golfers generally add a lob wedge (60 degrees to 64 degrees) to their bag for shots over obstacles between them and the green or to stop the shots quickly.
Accessories
Most complete sets for beginners come with a bag to carry your clubs in. The bag can be either a cart bag or a stand bag.
Cart bags are ideal for placement on a push or pull cart or, even better, on the back of a golf cart that the golfer drives.
Stand bags are generally carried on your shoulders and then placed on the ground. Two legs pop out at an angle, making accessing your clubs easier. Storage in the bag should enable you to store the accessories required.
Other accessories that are required the first time you buy a set of clubs are:
Golf Balls
Tees
Towel
Ball marker for the putting green
Pitch repairer
Sunscreen
Golf cap
FAQs
What Is a Good Beginner Set of Women's Golf Clubs?
The best beginner golf club set for women is the Tour Edge Female Lady Edge Package Set. This set offers the distance that any beginner golfer dearly wants to get off the tee, without sacrificing forgiveness.
Its lightweight construction allows golfers to swing the club faster and the ball to go farther. The gapping between clubs provides maximum coverage to hit all distances.
A comprehensive set provides all the clubs, including a putter and a neat cart bag to protect your clubs and provide ample storage in the 8 pockets. Headcovers are included to protect your woods and long irons against damage from clubheads colliding while in transport.
How Much Should I Pay for Women's Golf Clubs?
At the lower end of the pricing spectrum, you can get a Callaway Women's Strata Complete Golf Set for approximately $380.
Founders Club Believe Ladies Complete Golf Set at $429 is in the middle of the pricing spectrum.
At the top end of the pricing spectrum, a set will lighten your wallet by between $400 and $650 for the Wilson Profile SGI Golf Club Set or approximately $570 for the Tour Edge Female Lady Edge Package Set.
What Clubs Are in a Women's Golf Set?
Most packaged sets include a 460cc driver, one or two fairway woods (3-wood and 5-wood), one hybrid, and 4 – 6 irons (ranging from 6-iron through pitching wedge, sand wedge, and a putter).
Manufacturers often include a matching stand or cart bag, a rain cover, and headcovers for the woods and hybrids. It is common to see more than one hybrid added to the bag. The more clubs included in the packaged set, the more hybrids and wedges are included.
Are Golf Club Sets the Best Option for Women Beginners?
Packaged sets offer consistency throughout the bag as the clubs are manufactured to provide a similar feel. Female golfers get the maximum benefit from the sizing of the clubs that cater to their generally shorter stature and lack of power.
Final Thoughts
Women's golf has progressed rapidly, and some excellent sets compete in the category of best ladies golf clubs for beginners.
Deciding on the ideal set for your requirements needs some assessment of your skills and other requirements and preferences.
Although premium brands offer various clubs in the beginners' category, we tried to introduce some of the smaller brands competing in the sector.
There are many good choices available for women's beginner golf clubs at affordable prices that would satisfy even the most stringent selection criteria and selecting an overall winner was not that straightforward.
After careful evaluation, the Tour Edge Female Lady Edge Package Set is our choice as the best women's golf set for beginners. It offers a wide range of set configurations, color combinations, and a comprehensive number of clubs that provide maximum coverage on the golf course.
Related Articles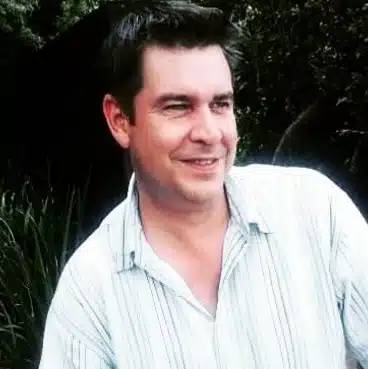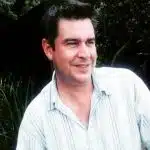 Charl is an avid golfer who studied marketing and advertising. He is fascinated by new technology in golf equipment and the mechanics of the perfect swing.