Looking for gift ideas for that lady in your life who loves to golf?
If you're not a golfer, it can be difficult to find the right gift for those passionate about the game.
You want to buy the perfect gift, but with all the options available, it can be difficult to figure out what that is.
Well, you're in luck! We've put together a list of the best 25 golf gifts for women and some features to look out for when making your purchase. 
Readers searching for a wider variety of options may find what you seek in the review on gift ideas for golfers who have everything.
At a Glance: The Best Golf Gag Gifts
The Top 25 Golf Gifts For Women
1. Orlimar Pitch & Putt Golf Lightweight
The Orlimar Pitch & Putt Golf Lightweight is an easy-to-use stand carry bag made to be extra lightweight and, therefore, gentle on those long walks across the course. It has a durable carrying strap for easy transport.
With two compartments within its 31.5" long body, this golf club bag is surprisingly spacious, with an extra accessory pocket in the front to fit small items and even a water bottle. Plus, there are 8 colors to choose from!
2. Brimma Leak Proof Fruit Infuser Water Bottle
The Brimma Leak Proof Fruit Infuser Water Bottle is a fantastic water bottle with a special compartment in the middle where you can put fruits for delicious, calorie-free infused water.
It is built to be extremely durable thanks to its shatterproof design so that it can withstand a little rough handling during sports.
This water bottle is completely food-safe, BPA-free, eco-friendly, and recyclable.
It's also leakproof and very easy to clean – just put it in the top rack of a dishwasher. On top of all that, this bottle even has a lifetime satisfaction guarantee!
3. JEF World of Golf Collapsible Chipping Net
The JEF World of Golf Collapsible Chipping Net is a great tool to improve and sharpen golfing skills.
It is a foldable chipping basket with a 23" frame at its widest and a 7" frame at its smallest, allowing for mobility and more versatile practice.
This collapsible chipping net is made with 600 denier nylon, and it boasts a whopping 3 chipping baskets so you can challenge the golfer in your life.
It works for all skill levels and right- and left-handed golfers alike!
4. Chelsea Charles Golf Goddess Stroke and Score Counter Bracelet
The Chelsea Charles Golf Goddess Stroke and Score Counter Bracelet is a gorgeous, stylish piece of jewelry that is perfect for the fashion-conscious golfer in your life.
It replaces the necessity of a counter, allowing an easy way to keep track of golf strokes per hole using the durable beads, which stay in place perfectly unless moved.
This plated counter bracelet fits most wrist sizes and is truly beautiful, thanks to hand-etched beads.
Several finishes are available, as well as different bead shapes to choose from to best suit your giftee. To top it all off, it comes ready in a decorative box for giving!
5. Classic Accessories Fairway Golf Cart Seat Blanket
The Classic Accessories Fairway Golf Cart Seat Blanket is a 100% polyester product designed to provide more comfort while out on the course.
It is made with a reversible quilted design that provides gloriously soft fleece on one side and water-resistant, strong fabric on the other.
This blanket easily wraps around a golf cart's armrests and fits across most cart seats.
It folds easily and comes in a special zipper case for better portability. Plus, it has an exterior pocket that provides extra storage space. You can get it in four colors, too!
6. Garmin Approach S40 GPS Golf Watch
If you are searching for the best golf accessories for women for 2023, think about the Garmin Approach S40. This wearable device provides distance measurement on 41,000 golf courses. 
This GPS device automatically detects the distance of your long shots, then feeds this data to the Garmin Approach CT10 app. It then analyzes the yardages to highlight the average for each club in the bag.
Garmin equipped the S40 to measure the yardage to hazards and the front, middle, and back of the green. Plus, green view lets golfers manually position the pin for a more accurate read on that day.
Finally, the Garmin Approach S40 runs for approximately 15 hours in GPS mode. This means it will run for three rounds of 18-holes without a charge.
If the lady golfer in your life appreciates technology, you can find various alternative products in our review on the best golf gadgets.
7. Team Golf NCAA Contour Golf Club Headcovers
The Team Golf NCAA Contour Golf Club Headcovers are the perfect gift for a golfer with a lot of team spirit. They are made from buffalo vinyl and synthetic suede, and they fit easily onto most standard clubs securely with velcro closure.
In addition, a velour lining keeps them strong and extra protective.
These club headcovers come in three sets, each with a team name and symbol embroidered in three different places.
Virtually all popular golf teams are available, so there will likely be something perfect for your giftee.
8. Daphne's Golden Retriever Driver Cover
A reader searching for cut women's golf gifts need not look further than Daphne's Golden Retriever driver cover. This is ideal for ladies who love puppies and fluffy covers.
Daphne crafted the cover to fit a 460 cc driver head, making it easy to remove and place back on.
The Golden Retriever is crafted from quality materials for a durable, soft finish. In addition, the fluffy feel of the cover adds an extra layer of protection to your driver, Especially when it bashes into objects. Or when the bag topples over onto the concrete outside the pro shop.
Despite its cute look and durable qualities, it is not waterproof. Therefore, one must throw on the rain hood to shield it from the drops.
9. Athletico Golf Shoe Bag – Zippered Shoe Carrier Bags with Ventilation
For the organized lady, she prefers to keep her shoes and other golf accessories together.
The Athletico golf shoe bag allows you to keep your shoes with you in an easy-to-carry bag with outside pockets for your tees, golf balls, or even an extra pair of socks.
The bag contains side ventilation vents to keep your shoes fresh and unwanted odors out. It is extremely versatile and can be used away from the golf course on a weekend or to store shoes and other necessities for an appointment after work.
As ample ventilation allows your shoes to breathe, this compact bag can easily be stored in your car for the unexpected invite to a round of golf.
Although designed for golf shoes, you can easily fit other sporting shoes or even some dress- or high-heel shoes for a formal occasion.
The bag is manufactured from 600D polyester fabric for durability. This keeps the high-quality standards while enabling it to be sold at an affordable price.
If you are not satisfied with the quality of the bag, for whatever reason, there is a 100% money-back guarantee.
10. Suncast Golf Bag Garage Organizer Rack
The Suncast Golf Bag Garage Organizer Rack is a great gift for a disorganized golfer who collects a lot of equipment but never seems to have anywhere to put it!
It has three shelves, enough space for two golf bags, and a 5" bin, which is spacious enough for most players.
This organizer rack has adjustable feet to allow for a level organization that prevents falling or tipping.
It is also extremely durable thanks to its sturdy, strong metal build, guaranteeing longevity and quality.
11. PROSiMMON Tour 14 Way Cart Golf Bag
The PROSiMMON Tour 14 Way Cart Golf Bag is a highly in-depth carrying case with huge amounts of space.
It has 14-way dividers providing extra club organization, two full-length side pockets, one small accessory pocket, one deep ball pocket, one insulated pocket for drinks, and one deep pocket for balls.
This golf bag provides a ring for a golf towel, a glove holder with a velcro, an external putter tube, and a rain hood – all in one lightweight package.
Plus, it comes in 4 stunning colors.
12. TecTecTec VPRO500 Golf Rangefinder
The TecTecTec VPRO500 Golf Rangefinder is a modern upgraded device that provides 540 yards of range in its continuous scan mode.
It is made with brand new, advanced Pinsensor technology that provides quick, efficient measurements at one yard of accuracy.
This rangefinder has an extremely clear, multilayered lens display that is easy to read. Furthermore, it is fitted with a water-resistant body that is very durable and can withstand some rough handling. All that, and it is still lightweight and compact enough for portability.
It even comes with a carrying pouch, cleaning cloth, strap, guide, and battery, plus a 2-year guarantee.
13. Putt Now Wine Later Mug
Finding gifts for female golfers who have everything is challenging. However, there is an abundance of golf-themed presents at your disposal. Take the Putt Now Wine Later Mug, a lighthearted gift to help ladies enjoy their favorite cold beverage or a cup of coffee.
This 12-ounce stainless steel mug features a white finish with the words Putt, Now, Wine Later. It suits ladies who enjoy a buttery chardonnay or Bordeaux blend after a successful day on the links. The mug does not handle well in a dishwasher and can only be hand washed. 
Lastly, the text printed on the cup means you can purchase this gift for any occasion. Be it a birthday or Christmas.
You can never go wrong with a humorous gift. They are memorable and put a smile on a player's face. Find more options in our guide to gag gifts for golfers.
14. FINGER TEN Women's Leather Golf Glove
The FINGER TEN Women's Leather Golf Glove is made from premium stable grip leather of a high quality that provides comfort, secure grip, softness, mobility, and a great feel.
It is suitable for all climates and skill levels and can be purchased in a right or left hand as needed.
This golf glove is flexible and breathable thanks to its lycra spandex fingers, and it comes with a removable ball marker that can be quickly and easily used on the course.
Its white shade with subtle light pink accents makes for a stylish and attractive product with a form to match its function. There are 4 sizes available, as well as a 30-day return policy.
15. Golf Patent Wall Art Prints
The Golf Patent Wall Art Prints arrive in a set of six, each measuring eight by ten inches. They are printed on high-quality, premium photo paper that will last a lifetime with its 100-year archival rating.
These prints are very easy to frame or plaque, making them great decorative pieces for an avid golfer's home. To top it all off, there is a 30-day money-back guarantee.
16. G4Free Automatic Open Golf Umbrella
The G4Free Automatic Open Golf Umbrella is one of the best golf umbrellas on the market.
Its heavy-duty design provides excellent protection against the elements thanks to 210T pongee fabric that is highly water-resistant and has SPF 50+ protection.
This golf umbrella is fitted with a comfortable EVA grip and is lightweight for easy carrying.
Its automatic opening function means it is ready to go at a moment's notice, with just the push of a button. Plus, there's a 100% money-back guarantee – a testament to good quality.
17. Birdie Juice Hip Flask
Golf social media accounts often showcase boys enjoying a few beverages on the course. However, this Golf Birdie Juice hip flask is designed for ladies who appreciate a gulp of their favorite hard tac on the course.
As far as unique golf gifts for her go, this is up there with the best. The pink matte finish is crafted for ladies. But, if you think your female companion prefers another color, you are lucky. The hip flasks are sold in four additional colors. They include black, teal, white, and green.
Birdie Juice packaged this hip flask in a gift box and included a funnel to reduce spillage while decanting. Finally, it holds a maximum of 6 ounces which offers sufficient reserves to carry your lady friend for a round of golf.
18. Callaway 4-In-1 Divot Repair Tool
If you are searching for practical gifts for women golfers, think about the Callaway 4-in-1 divot repair tool. The gadget includes a divot repair tool, metal groove cleaner, ball marker, and nylon brush.
The zinc alloy divot repair fixes pitch marks and keeps the rest of the field and greenkeeper off golfers' backs.
A nylon bristle brush is included to dust dirt and debris from the grooves of irons. This keeps her clubs sparkling throughout the round. Plus, a metal groove cleaner helps eradicate deep-rooted mud found in irons and woods.
The final piece of the 4-in-1 Divot Repair tool is a magnetic golf ball marker. It easily pops off the divot marker and bears the Callaway logo and a funky, luminous lime green color.
19. MyKuja Bamboo Golf Tee Sets
Stock the lady golfers in your life up with MyKuja Bamboo golf tees. Using bamboo enhances the tees' durability, leading to a longer lifespan. MyKuja offers you the option of six colors to choose from, and each set includes one hundred tees.
Thanks to its durability and the number of tees in a pack, your female companions won't have to worry about pegs for months.
20. Glove It Ladies Visor Hat
Keep your ladies face shielded from the sun on scorching days with the Glove It Ladies Visor Hat. The 3 ¼-inch brim provides UV Sun protection to reduce the risk of sunburn, while the underbill reduces glare to shelter your eyes.
Besides the visor's sun protection qualities, it features an adjustable coil, ensuring it fits on the heads of most female golfers. Finally, Glove It designed their Ladies Visor Hat in 51 different patterns, which means there is bound to be at least one that your gal will appreciate.
21. Stark Ladies Golf Ball Holder
Save your female friend time from rummaging in her bag for a new ball. This great golf gift allows women to carry balls and tees outside their bags.
The Stark Ladies Golf Ball Holder includes sufficient space for three golf balls and a few tees, giving female golfers easy access. Furthermore, the inclusion of a clip allows you to attach the holder to your main golf bag easily, and off you go.
If you feel this holder is an ideal golf gift for the women in your life, you will receive two different patterned golf ball holders to use on any occasion.
22. Glove It Women's Wristlet Wallet
The next time your lady ventures onto the course, keep her phone, wallet, and cards safe by gifting her this Glove It Wristlet Wallet. Crafted from polyester. This wristlet wallet easily clips onto a golf bag and allows golfers to separate their valuables from their golf equipment.
The strap is removable for your lady to rock the wallet like a clutch when heading out to dinner or drinks. Aside from the versatility of the Wristlet Wallet, they also come in twelve different patterns and colors to match your loved one's golf bag.
23. Mile High Life Brush Tool Kit (28 Colours)
Help the ladies in your life keep their clubs spotless with the Mile High Life Towel and Brush Tool Kit. The microfiber waffle pattern towel is soft and absorbs water to stay damp enough to wipe your clubs but not wet enough to drench your bag.
Furthermore, Mile High Life offers you the choice of 28 colors, with options for all tastes.
On top of the soft, absorbent towel, the set includes a brush and a groove cleaner to ensure that her irons deliver optimal spin and ball speed.
24. Loowoko Golf Putting Green
This golf gift idea for women is not specifically designed for females but golf fanatics. Loowoko's Golf Putting green features a lightweight, portable design that can be set up anywhere.
Although you may start seeing less of your loved ones, they will appreciate the gift and improve their strokes gained.
25. Callaway Reva Golf Balls
Rounding off our list of golf gift ideas for her are the Callaway Reva Golf Balls. The fact that they are pink has nothing to do with their association with women. Callaway engineered these golf balls to enhance the performance of the average female golfer among us.
The ionomer-covered ball enables ladies to unlock explosive ball speed, reduce spin and achieve straighter longer shots. If your female companions complain about their short game distance, these balls may be the solution.
Features To Look For In Golf Gift Ideas For Women
Durability
Just like all sports, golf can get rough. You'll want to buy items that will last for a long time out on the course. If not, they'll be falling apart within a couple of weeks or months of use, rendering them useless quickly.
Resistance
A lot of stuff happens out on the golf course. It's hot and sunny, which can cause UV damage. It could rain, which can be bad news for anything that might be damaged in those conditions. The dirt, grass, and even mud can permanently stain items that aren't made for that type of environment.
Storage
Women's clothing doesn't traditionally have a lot of storage. Most don't even have pockets, and if they do, they're either extremely shallow or attached to extremely unpleasant-looking clothing items.
As such, items that make up for that lack of storage are always appreciated. Opt for products with extra pockets, or for items that are compact enough to take up as little space as possible.
Style
You want to purchase an item that the golfer in your life will appreciate the appearance of. If not, even the most functional item might not be brought out onto the course.
Not every woman cares about style, but every person does have different tastes and preferences. Make sure you know what your those are for your giftee.
FAQs
What Do You Buy A Female Golfer?
The best golf gifts for women are practical products they can enjoy in the long run. My first suggestion is a box of golf balls, such as the Callaway Reva range. Alternatively, you can consider a golf bag, glove, or rangefinder.
What Is A Good Gift For Someone Who Golfs?
You can never go wrong with a box of golf balls or a glove for someone who golfs. These are items that golfers never have enough of. There will always be a use for them. One idea is to look at Finger Ten Women's Leather glove. Alternatively, Callaway Reva golf balls work.
Final Thoughts
Golfing is a wonderful sport and hobby, but if you're not knowledgeable about it, you might not know what goes into a good golfing gift.
The good news is that there's a wealth of options out there, and we've helped to narrow down the best ones with our top 25 golf gifts for women.
We hope this list has helped you figure out exactly what to get for the lady golfer in your life! While the ball is in your court, let me leave you with a few golf gifts for her that have never failed me.
Callaway Reva golf balls are a simple, practical gift every golfer needs. However, if the lady in your life requires a new glove, consider the Finger Ten leather construction. Finally, should she require a new golf bag for the range, look at the Orlimar Pitch and Putt bag.
Related Articles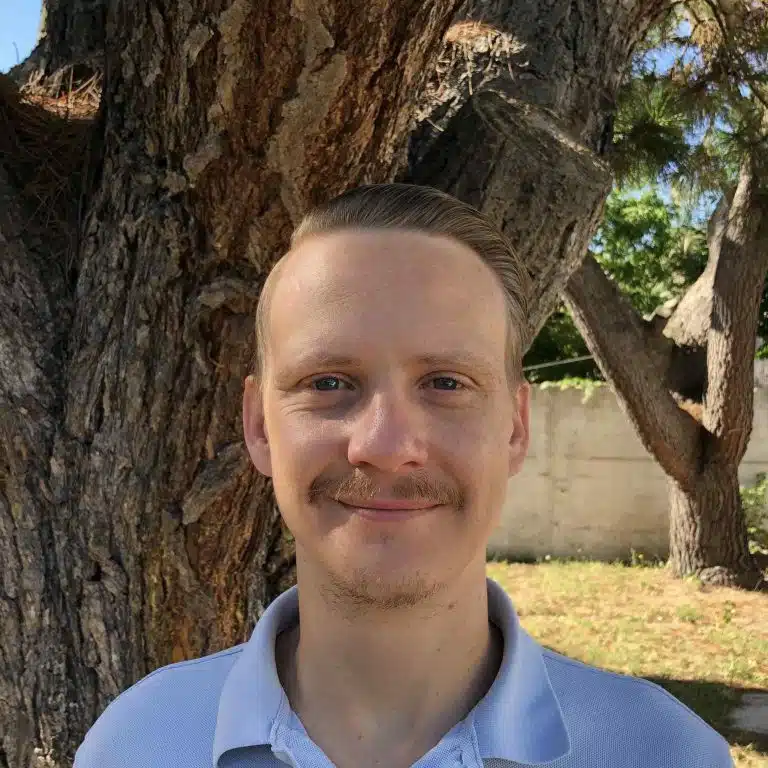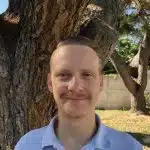 Matt is a seasoned golf equipment writer and sports fanatic. He holds a Postgraduate in Sports Marketing and has played golf for over 28 years.