Traveling to golf destinations is an exciting adventure, filled with the promise of teeing off in new and captivating courses. However, it's not without its challenges, especially when it comes to safeguarding your precious golf equipment. That's where the indispensable tool of the trade comes in – the golf travel bag.
Navigating the vast landscape of golf travel bags can be overwhelming, but fret not. We've embarked on an extensive journey of research to bring you the cream of the crop, ensuring you'll find the perfect companion for your golfing expeditions. After all, golfers and travelers come in all shapes and sizes, each with their unique needs and budgets.
In this comprehensive golf travel bag review, we'll delve into the realm of this year's top contenders. Our insights are rooted in over five decades of golfing expertise, promising you a curated selection of the finest options that cater to an array of preferences and requirements. So, whether you're a seasoned pro or an enthusiastic beginner, read on to discover the ideal golf travel bag for your needs.
The Best of the Best Golf Travel Bags
Best Overall Golf Travel Bag 
Best Four-Wheel Golf Travel Bag
Best Value Travel Golf Bag
CaddyDaddy Golf Constrictor 2
Sun Mountain ClubGlider Meridian
AmazonBasics Soft-Sided Bag

Pros

Lightweight (8.5 pounds)

In-line skate wheels

Additional protective padding

3 External pockets

1-Year replacement warranty

Quality and effective four-wheel system

Retractable pivoting wheels

Dense foam padding at the top

2 Exterior pockets

Lightweight and affordable

Stands upright when packed with clubs

Thick protective padding on all sides

Cons

No protective reinforcement around clubs

Not the most stable base

A fairly expensive investment

Somewhat bulky

Some reports of the wheels cracking

Internal rivets can be sharp 
Factors to Consider When Selecting a Golf Bag For Travel
When traveling with golf clubs, you want it to be as easy and convenient as possible, and you want a good travel golf bag to offer maximum protection for your clubs. There are a few other factors that are also important. Let's look closely at selecting the best golf bag for travel.
Hard Case or Soft Case
Some cases are made from a tough solid material, while others are made from a durable fabric and they generally contain padding to protect the clubs. Both options have pros and cons, and much will depend on your travel requirements and personal preference.
Soft cases are lighter, easier to store when not in use, and generally a bit less expensive. Because they are lighter and more compact, they are often easier to maneuver as you travel.
A hard golf club travel case is generally bulkier and often a bit more expensive, but they tend to offer much better protection
Weight
The weight of the travel bag is important for several reasons. Firstly, you will be lugging it around yourself at airports and in and out of cars during your travels. But more importantly, you will have to pay for excess luggage weight on your flights.
If you travel with a bag that is too heavy, you may incur weight penalties, thereby reducing the amount you can spend. You need to weigh up the benefit of the potential extra protection a heavier bag can offer versus the costs involved. Soft bags tend to weigh between 8 and 10 pounds, while hard case golf travel bags are roughly 12 to 20 pounds.
Remember that your clubs alone already weigh a fair amount, generally around 30 pounds. A heavy bag will add to this weight. It is a clever idea to check the weight limits and costs with the airline before traveling with your golf equipment.
The PGA offers some good advice on traveling with golf clubs.
Padding and Strapping
The main purpose of golf bags for travel is to protect your clubs. Ensure the bag has sufficient padding to protect your investment. The very nature of travel puts them at risk, and unfortunately, a few baggage handlers are not too careful with the process. The more padding the better, although it adds bulk and weight to the bag.
A good strapping system is also important as this will secure your equipment in the golf bag for travel and ensure it does not bounce around inside.
Durability
Durability is important for the protection and the lifespan of the travel bag. Look at the quality of the materials used, including the handles and zippers. Ensure that you invest in a bag that will offer good protection and last for many excursions.
Warranty
A good sign that a bag has decent durability is the warranty. It demonstrates that the manufacturer believes in the workmanship and materials used in making the golf bag for travel. Some companies are better at looking after their customers than others, so look into the warranty.
Budget
One obviously has to consider the budget when investing in golf equipment. We have covered bags for travel that will cater to a wide range of budgets. Consider the value of your clubs and the potential inconvenience and disappointment of club damage when you arrive at your destination.
A less expensive bag could save you some money in the short term but expose your clubs to greater risk, and the bag itself might need replacing sooner than you expect.
Storage Space
First and foremost, the bag you select for travel needs to accommodate the golf bag you intend to travel with and the length of your longest club. While most of them will suffice, the more compact options might not cater to certain equipment. Check first to be sure.
Secondly, you might need additional storage for shoes and other gear when traveling.  Many bags, particularly soft ones, have additional external pockets that allow for this.
Materials
The type of material used will determine the durability of the bag and the protection it provides. Soft bags are typically made from polyester or nylon. The thicker fabrics tend to offer more protection.
Hardshell golf travel cases are generally made from high-impact plastic or a composite substance. Some are stronger and more resilient than others.
Ease of Movement
The best travel golf bags have wheels because apart from good protection, you want a bag that is easy to handle and has good mobility. This will make your travels easier and reduce frustration. The design and quality of the wheels are important. In general, although a bit heavier, hardshell cases are easier to move if they have decent wheels.
There are, however, many soft cases that are well designed for easy mobility. Soft bags are less bulky and easier to store when not in use.
A wide base tends to make movement easier, as do larger wheels. Note that not all golf bags for travel have wheels.  Some will need carrying, or alternatively, you can put them onto a trolley to move them.
Straps and handles are also important when picking the bag up to move it around. Ideally, you want a top handle, middle handles, and a decent strap.
Water Resistance
Most golf travel bags do not offer water resistance, although some are more effective than others. If this is important to you, look into this when making your selection. Hard travel cases for golf clubs tend to be better in this regard.
Locks
Some golf bags for travel will come with locks, while others do not, so you must purchase these separately. Factor this in when comparing options.
The 9 Best Golf Travel Bags 2023
1. CaddyDaddy Golf Constrictor 2 – Best Overall Golf Travel Bag
Our rating: 4.8/5
Pros:
Value for money
Spacious
Compact and easy to store when not in use
Lightweight (8.5 pounds)
In-line skate wheels
Lockable zippers
Additional protective padding
Heavy top padding
Internal strap to reduce movement of clubs
3 External pockets
Thick 1800 denier fabric
1-Year replacement warranty
Good customer care
Cons:
No protective reinforcement around clubs
Not the most stable base
Specifications
Material: Thick 1800 denier fabric

Weight: 9 pounds

Dimensions L x W x H (Inches): 51 x 13 x 15

TSA Approved Locks: Purchase separately

Wheels: 2 x inline skate wheels

Waterproof:

Yes

Warranty: 1-year 

Soft-Sided
This is one of the most popular travel golf bags on the market and is highly rated by those that have used it. It is a soft style bag but has plenty of padding internally and on top. It also has an internal strap to keep everything in place. Despite being a soft bag, it will offer your clubs and equipment good protection.
It is made from thick and durable 1800 denier fabric and weighs only 8.5 pounds. This allows you to fold it into a compact size for easy storage when not in use. There are 3 external pockets for added storage during your travels. These are handy for shoes, clothing, and additional accessories.
The zippers are lockable. Note that you will have to purchase TSA locks separately. Thanks to the in-line skate wheels, the bag is easy to transport as you make your way on your travels. 
The Constrictor 2 Travel Cover is well made and comes with a 1-year warranty that offers a full bag replacement. According to most reports, customer care from CaddyDaddy is superb. We all know some airline staff are not too gentle with our bags so this will give you some peace of mind.
This is a value-for-money option that will make life easy and offer your clubs a good amount of protection when you travel.
2. Sun Mountain ClubGlider Meridian – Best Four-Wheel Golf Travel Bag
Our rating: 4.6/5
Pros:
Solidly built

Quality club protection

Quality and effective four-wheel system

Dense foam padding at the top

Quality materials

Heavy-duty two-way zippers

Comes with TSA approved lock

Highly durable

Retractable pivoting wheels

Spacious

Internal grip straps

2 exterior pockets

It looks impressive
Cons:
A fairly expensive investment
Somewhat bulky
Specifications:
Material: 1200 polyester fabric

Weight: 11.3 pounds

Dimensions LxWxH (Inches): 52 x 14 x 14

TSA Approved Locks: Purchase separately

Wheels: 2 at the bottom of the bag and 2 on the leg mechanism when extended 

Waterproof: Yes

Warranty: 1-year 

Soft-Sided
If you travel with your golf equipment frequently and have a large budget, this is an outstanding choice. The price is one of the only downsides, but it is an investment that will last you many years and offer exceptional protection to your golf clubs and equipment on many golfing adventures.
This particular model is among the highest-rated golf bags for travel on the market, so clearly, the Sun Mountain ClubGlider Meridian has an effective build and design.
It weighs in at about 11.3 lbs and is bulkier than some other options, but this is due to the quality construction and added padding. The bag is made from a durable 1200 denier polyester fabric. Internal support or clinch straps will keep everything stable and secure for protection during travel. The zips are two-way zippers and heavy-duty for durability. They are easy to lock and come with a TSA-approved lock.
Most will agree that the bag looks great so that you can travel in style. One of the main advantages of this bag is the ease of movement it offers. It has a somewhat unique retractable four-wheel system that is agile and nifty. This stable design makes whipping through the airport or elsewhere to your destination a breeze.
Two external pockets offer additional convenient storage.
3. AmazonBasics Soft-Sided Bag With Wheels – Best Value Travel Golf Bag
Our rating: 4.6/5
Pros:
It can stand upright when packed with your clubs
A great affordable price
Thick padding on all sides
Cons:
Wheels can crack easily
Metal rivets inside the bag can be sharp
May not last as long as some of the other models
Material not as hard-wearing as it could be
Specifications:
Material:  Nylon

Weight: 8.65lbs

Dimensions LxWxH (Inches): 50 x 13 x 15

TSA Approved Locks: Purchase separately

Wheels: 2x inline skate wheels

Waterproof: No

Warranty: 2-year

Soft-Sided
Just when you thought you had seen it all, Amazon also now offers their own brand of golf club travel bag that is an affordable option, with an impressive range of features. It measures 50" L x 13" W x 15" D, has two large side pockets, and has an integrated ID slot.
It is made with a durable fabric with reinforced stress points, smooth-rolling inline skate wheels, and extra protection around the curb rails. Furthermore, it features two compression-style straps on the outside of the bag to help keep your clubs securely fastened.
This is the least expensive option we have looked at, and a little lacking in our eyes, but it may still be worth your consideration.
4. Himal Soft-Sided Golf Travel Bag – Best Wheel System for a Golf Travel Bag
Our Rating: 4.6/5
Pros:
Quality and effective wheel system
Comfortable and practical handles
Lightweight
Quality zippers
2 Exterior bags
Protective security strap
Good customer support
Value for money
Himal satisfaction guarantee
Cons:
A fairly basic bag with limited extras
Specifications:
Material: 600D heavy duty polyester

Weight: 4.4 pounds

Dimensions LxWxH (Inches):

50 x 13 x 15

TSA Approved Locks: Purchase Separately

Wheels: 2 x inline skate wheels

Waterproof:

Water-resistant

Warranty: 1-year limited warranty

Soft-Sided
There are two leading features in this bag. The first one is the wheel system that is smooth and effective, making the bag agile and nifty during your travels. The second is that it has a quality handle setup that makes it versatile and easy to manage. 
This travel golf bag makes life easy whether you are pulling or carrying. The cushioned handles are comfortable and well designed.
The main body uses quality 600D heavy-duty polyester which is both tough and durable. And there is plenty of space to accommodate most clubs and accessories.
The quality zippers make for smooth and easy access to your equipment and are built to last. The bag features two exterior pockets for convenience. The PVC bottom is stable and protective, and the security strap will keep clubs and equipment safe and secure.
Himal cares about their customers, and they offer a satisfaction guarantee which is highly advantageous. To summarize, the bag is practical and effective at a moderate price. Oh, and it looks pretty damn good too!
5. SKB Cases ATA Deluxe Wheeled Golf Bag – Best Premium Golf Travel Bag
Our rating: 4.5/5
Pros:
Highly durable
Industrial strength latches
Extremely good protection
Resists moisture and dirt
Impressive SKB's Million Mile Guaranty and lifetime warranty
Convenient TSA Locking System
Cons:
Not the sexiest golf bag for travel
Might be a bit of a squeeze for larger cart bags
On the heavy side for travel
Specifications:
Material: Polyethylene

Weight: 15.71 Pounds

Dimensions LxWxH (Inches):

52 x 13 x 16

TSA Approved Locks: Comes with TSA locking system

Wheels: 2 x inline skate wheels

Waterproof: Yes

Warranty: SKB's Million Mile Guarantee, SKB's lifetime warranty

Hard-Sided
This bag was designed more for function than for form. It is far from ugly but rather utilitarian in appearance. What that means is that you get some serious protection and great durability — its built to last. The high molecular weight polyethylene construction makes it very tough and durable. The U.S. military uses this same material for many different applications, so that has to tell you something about the strength.
While snug and protective, the design is spacious and easily accommodates most golf bags —drivers up to 48 inches are no problem for the SKB Cases ATA Deluxe.
The latches (patent pending) are industrial strength, and the bag has a TSA locking system. Furthermore, the bag is moisture, dust, and dirt resistant. This is thanks to the "SKB's Perfect-Match™ valance bending system." They also offer an impressive million-mile guarantee with $1,500 club coverage.
6. Club Glove Last Bag Pro Golf Travel Bag – Best Warranty on a Golf Travel Bag
Our rating: 4.5/5
Pros:
Durable CORDURA fabric
Water-resistant
Thick interior foam padding
Available in a wide range of colors
Limited lifetime warranty or upgradeable "unconditional" warranty
U.S. Made
Quality YKK zippers
ITW Nexus buckles
Popular with professionals
Two shoe pockets
Cons:
The bag is bulky
Rather heavy
A fair investment
Specifications:
Material: 1000 D nylon CORDURA fabric

Weight: 10.6 pounds

Dimensions LxWxH (Inches):

51 x 19 x 16

TSA Approved Locks: Purchase separately

Wheels: 2 x inline skate wheels

Waterproof: Water-resistant

Warranty: Limited lifetime warranty — can purchase additional "unconditional" warranty

Soft-Sided
This is a popular bag with players at all levels and is favored by many of the pros. That should indicate the quality and durability of the bag and the protection it provides. The Cordura exterior gives it the strength to protect your clubs even from the most heavy-handed baggage agents. The 1000 D nylon will also resist water for additional protection. Complete with interior furnishing that uses plush foam pads, it delivers excellent protection for your clubs.
It can handle clubs up to 47″ in length, and the Club Glove Last Bag is available in a fantastic range of colors, so there is something to suit everyone.  Most agree that it looks stylish. The bag, including the fabric, is completely U.S.-made.
Evidence of the durability of this bag is the limited lifetime warranty and the upgradeable "unconditional" warranty. Clearly, Club Glove has faith in its product.
The wheelbase is another area in which this golf travel bag excels. It is high-impact and protective, while the inline skate wheels make it light on its feet and super easy to move. It also has a convenient two-piece handle making it easy to lift and maneuver.
Moreover, you can witness the quality in the ITW Nexus buckles and the YKK zippers, both are top-notch. It has 2 shoe pockets.
While the bag is on the large and heavy side and certainly not cheap, it is convenient and will give your clubs the protection they need and deserve. At the same time, it looks pretty great.
Check the price at Global Golf

7. CaddyDaddy Enforcer Hard Travel Bag – Best Storage Travel Golf Bag
Our rating: 4.3/5
Pros:
Good-sized exterior pockets for your golfing accessories
High-quality durable wheels
Takes up very little space once folded down for storage
Great customer service with CaddyDaddy
Benefits of both hard and soft cases combined
Cons:
Can be hard to maneuver
The handle is quite hard and small, which can make it uncomfortable to hold
Need to take time with the zips as they can be a little flimsy
Specifications:
Material: 1800D fabric construction with Hard ABS mold top section

Weight: 9 pounds

Dimensions L x W x H (Inches):

51 x 13 x 13

TSA Approved Locks: Purchase separately

Wheels: 2 x inline skate wheels

Waterproof: Molded section is waterproof, fabric section is water-resistant

Warranty: 1-year 

Hard-Sided Top and Soft-Sided Bottom Sections
Next, we have another model from CaddyDaddy, and this time we have one of the hybrid style cases. It has a crush-resistant ABS hardtop that provides added protection to your club heads, and a softer heavy-duty 1800 denier all-weather fabric at the bottom of the case for added durability.
The soft fabric bottom folds neatly into the hardtop for easy storage, and the Enforcer can accommodate most golf bags, including 10" cart bags. It weighs in at a very reasonable 9lbs, and the dimensions are 50" L x 13" W x 13" D.
Like many of the other models, it comes with a one-year warranty that covers any damage caused by the airlines.
8. Samsonite Hard Side Golf Bag
Our rating: 4.7/5
Pros:
Very easy to maneuver
Unbeatable warranty period
Lightweight
Push or pull using either handle
Internal straps
Beautiful red interior
Foam padded
Cons:
Handles are not particularly durable
Heavy impacts can cause cracks to form
Specifications:
Material: ABS plastic

Weight: 5 pounds

Dimensions L x W x H (Inches):

54 x 16 x 12

TSA Approved Locks: Purchase separately

Wheels: 2 x inline skate wheels & 4 multi-directional spinner wheels

Waterproof: Not specified

Warranty: 5-year 

Hard-Sided
The Samsonite Hard Side golf bag may prove to be the best hard case golf travel bag. Made from ABS plastic, it is very rigid and sports an attractive slim side design. The interior adds to its allure. The black version has a brilliant red interior with plenty of foam padding and internal straps.
What's more, the bag is very easy to maneuver. It features two inline skate wheels and four multi-directional spinner wheels. This pairs with two handles: one at the top and another at the side. So you can choose to either push or pull the bag depending on your preference.
Another benefit is that the bag is exceptionally lightweight for a golf club hard case. This is due to its ABS plastic build. It comes in at just 5lbs making it the second lightest bag on this list, placing behind the Himal Soft-Sided golf travel bag which is 4.4lbs.
And to really drive this bag home, it comes with an outstanding 5 years of warranty. This beats out almost all other bags and demonstrates the reliability of Samsonite products.
9. OutdoorMaster Padded Golf Bag
Our rating: 4.5/5
Pros:
Value for money
Well-padded
Wear-resistant
Protective rubber base
Stabilizing straps
Card pocket
Shoe compartment
Cons:
Specifications:
Material: 900D Oxford fabric

Weight: 6.35lb

Dimensions L x W x H (Inches):

54.3 x 14 x 15

TSA Approved Locks: Purchase separately

Wheels: 2x inline skating wheels

Waterproof: Yes

Warranty: 1 year

Soft-sided
If you're on a tight budget, the OutdoorMaster golf bag could be a good option. It's well-padded and has a four-layer design, including a premium 900D Oxford fabric layer and a waterproof coating layer. This means it feels great and keeps your precious golf gear dry.
You have a few different options for how you want to carry it. You can wheel it along using the 2x inline skate wheels and the top handle, carry it like a duffel bag using the two middle handles, or you can sling it over your shoulder and carrying it on your back using the long strap on the back.
A few neat features for this bag that quite a few don't have is the dedicated card pocket and shoe compartment. This helps to keep you organized and means you don't have to lug around another bag for this necessary gear.
What to Consider with Golf Travel This Year
If you're shopping for a travel golf bag this year, there are a few specific considerations for 2023 going into 2024. Specifically, you'll want to watch out for baggage fees. After the pandemic, airlines looked for any way possible to increase their profits. Baggage fees were an easy one.
So check out weight and size restrictions before you buy your golf bag. You shouldn't have a problem checking your clubs, but you'll want to avoid any surcharges.
Note also that golf vacations are super popular. We're not the only ones who like to hit the links on our days off. A bunch of new players emerged during lockdown, and you'll want to book early.
When you're looking up restrictions weight and size for your travel golf bag, you can also check storage policies at your destination course. You may be able to keep your clubs at the course while you stay at a nearby resort.
Golf Travel Bag FAQs
Should I Buy a Hard or Soft Travel Case?
This will probably be the first decision that faces you when you start looking for a travel case, and they both have their pros and cons depending on your golf travel needs.
Hard Cases
These will be the more expensive of the two and are usually made of hard plastic. They offer the highest level of protection for your clubs, and from an insurance point of view, many airlines will only cover damage caused to your clubs when they are inside a hard case.
The downside to a hard case is that they are heavier, generally larger, and less flexible than the soft style case, which may cause problems when loading them into your car.
Hard cases generally only have one main storage compartment and no extra pockets. This means you have to find room for things like your golf shoes in your luggage.
Soft Cases
A softer golf travel bag, usually made of cloth, will be far lighter and generally easier to transport back and forth to the airport. Another advantage of the soft case is that they will often come with two or three extra pockets on the outside for you to store things like your golf shoes, balls, and other accessories.
Because the soft cases are lighter, there is more chance of you staying within the weight limit set by the airline. The one thing you don't want to be doing is paying extra for an overweight case.
The downside to a soft case is the lack of protection it offers compared to a hard case which means the likelihood of any damage occurring is far greater.
Make sure you always check with your airline before you fly, so you know their policies and weight limits concerning the transportation of golf clubs. This will ensure that you don't get any unwelcome surprises once you arrive at the check-in desk.
Hybrid Case
There is a style of case that blends the benefits of both a hard and soft design. It has a hard protective top for your club heads, and the bottom is made of a softer material that keeps the overall weight down and makes it easier to carry or fold away when you are not using it.
What is a Travel Golf Bags With Wheels?
Most bags come with two inline skate wheels, although the better option is to have spinner wheels that allow you to steer the bag in any direction. The wheel system on a travel golf cart assists with the maneuverability of the bag, especially in confined spaces. 
What Is the Best Golf Bag for Travel?
In our opinion, the best golf travel bag for airlines is the CaddyDaddy Constrictor 2. The reason we prefer this over the rest is that it has all the features we want in a bag and is very reasonably priced. This means you have more money to spend on other equipment like golf clubs.
How Do You Protect Your Golf Clubs When Flying?
To keep your clubs well-protected when flying, you need to prevent them from rattling around in your bag. The easiest way to do this is to wrap towels or clothes around the head of your clubs.
Can I Put Clothes in My Golf Travel Bag?
Assuming your golf bag and clubs weigh around 12kg, you still have at least 8kg to play with within weight allowances to fly. Therefore it is a great idea to pack clothes into your golf travel bag.
Can You Bring Golf Tees on a Plane?
Airlines do not have strict rules regarding golf tees. You can store them in your carry-on bags or your checked luggage.
Can I Bring a Single Golf Club on a Plane?
As golf clubs can classify as deadly weapons, they are not eligible for carry-on bags. You must instead store them in your checked luggage.
Is Weight Important for a Travel Bag?
Weight is very important. Usually, you are restricted to 23kg. And if you go over this limit, you'll have to pay an excess luggage charge, so make sure you weigh your travel bag before going to the airport to check you are within the limit.
Are Golf Travel Bags Considered Oversized?
Oversized luggage are bags that do not fit within the thresholds of what airlines allow. As each airline has its own thresholds, some bags may be considered oversized with one airline and not with another. Generally speaking, these thresholds are around 62-126 linear inches.
What About Small Golf Travel Bags?
The smallest golf travel bags can hold 7 to 10 clubs and a few accessories. Many weigh under 1 lb. They are often used for trips to the driving range. Be aware that some smaller golf travel bags may be too short to cater to your driver, especially if you max the shaft out at 48 inches.
Here is our favorite small golf travel bag. 
Tips for Traveling With a Travel Case
To make traveling with your golf clubs as hassle-free and safe as possible, we have a few tips for you:
With many modern drivers and 

fairway woods

, you can remove the club-head. We advise doing this and storing them separately for added protection.

Where possible, wrap some towels or socks around the clubs in your bag to stop them banging about (If you have iron covers, you could also use these).

Placing your irons upside down in your golf bag may also help protect the clubs while transporting them.

Ensure you photograph the contents of your golf bag before placing it into the travel bag in case you need it for insurance purposes should anything get lost or damaged.

If you find your golf bag is a little too loose inside of the case, you can always place some of your clothes inside to help pad it out a little. Your golf clothes shouldn't add too much weight and act as an extra layer of protection.

Keep all of your expensive accessories, such as GPS units, with you in your hand luggage. Don't place them in your travel case.

And finally, make sure that you have adequate travel insurance that covers your golf clubs should anything get lost or damaged while in transit.
Final Thoughts
Clubs are a fair investment, and if you intend to travel with them, it is worth spending a bit more to get the best golf travel bag to protect them on your journey. We have given you some tips on what to look for when evaluating the available options, and some specifics on five of the leading options on the market at the moment.
While they are all great, the CaddyDaddy Golf Constrictor 2 Travel cover stood out for us as the absolute best of the best. It ticks all the right boxes and has everything you want in a golf travel bag.
This popular model is durable and has plenty of protective padding and a secure internal strap. The materials used are of decent quality, as is the workmanship, and the bag is of great value for money. It is also spacious, has plenty of storage, and the warranty and after-sales support are good.
Related Articles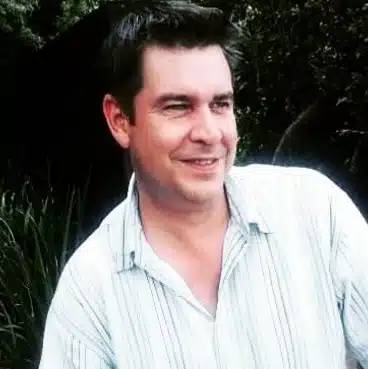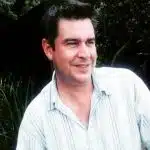 Charl is an avid golfer who studied marketing and advertising. He is fascinated by new technology in golf equipment and the mechanics of the perfect swing.