The boom in the par 3 golf courses means you may consider paring down your clubs and occasionally using a lighter bag. 
What's the best Sunday golf bag for you? 
Read on, and you'll learn the features and benefits of each bag to help you decide which bag provides sufficient space for your gear.
Every golfer needs a good Sunday golf bag. They are perfect for so many situations. You don't always need all your clubs, so there is no point lugging around a heavy, clumsy bag.
If you are going out for a quick 9 holes, playing at an executive or par-3 course, or even just a bit of practice, you want to have the best Sunday Golf bag.
It will let you walk around comfortably, something that is such an important aspect of golf. This allows you to skip the golf cart and get some exercise on the beautiful courses we play.
Granted, there are situations or courses where you will have to use a cart or need as many clubs as you can carry, but this is not every time. A Sunday bag keeps the game fast and allows you to be mobile and quick. They save a lot of time and effort.
At a glance: Our Top 5 Picks for Best Sunday Golf Bag
What Is A Sunday Bag In Golf?
A Sunday golf bag is a compact construction with a limited selection of golf clubs. These golf bags are designed for use at the driving range or a pitch and putt course. Basically, it suits situations where a full selection of 14-clubs is unnecessary.
If you plan to practice your short game at the range, you can take a Sunday bag with your wedges and putter. It makes no sense carrying your woods, hybrids, and irons.
The Benefits  & Uses of a Sunday Golf Bag
Sunday Bags are ultra-lightweight to take the strain off your back and shoulders. The idea is to simplify the game and make it easier, faster, and more convenient. The bonus is that it allows you to get great exercise and camaraderie while walking around the course with your fellow players.
The word Sunday possibly puts a few people off as these bags have many uses. Sure, they are great for a quick game or even 9 holes on a leisurely Sunday game, but they are also great for the driving range, executive golf, or short, par-3 courses.
They are also ideal for beginners or younger golfers that do not need the full range of clubs and have less access to carts and caddies. They work well for older golfers that still want to get some enjoyable exercise.
Our Research Parameters 
Golfspan is independent and not pressured by manufacturers to recommend products. We were not paid for the reviews in this article. These Sunday golf bags were selected by our team, who have over 100 years of experience playing golf and thousands of hours reviewing products. We may earn an affiliate commission when you purchase something through our retail links.
The Best Sunday Golf Bags Comparison Chart
Quick Overview: Our Top Picks for Best Sunday Golf Bags
Best Sunday Golf Bag Reviews
After careful consideration and looking at the important factors above, we have chosen the best Sunday Golf bags available right now. Some will be more suitable to your particular style or requirements.
Cobra's Ultralight Sunday bag provides the weekend golfer with a comfortable, compact alternative to the bulky construction of cart or staff bags.
The bag has dual quick-release shoulder straps to provide optimal support to your shoulders and prevent hunching while walking. Plus, Cobra added to the bag's convenience by connecting a stand to save you from placing your bag on the ground between shots.
Although the Ultralight bag features a 3-way top, it can only carry up to 13-clubs at a push. However, for a comfortable fit, I would not suggest adding more than ten sticks.
Furthermore, Cobra's design team fitted five pockets to the bag to help you store your apparel, valuables, and tees and balls. Plus, it includes a mesh beverage pocket to give easy access to your liquids on a scorching day.
Finally, the durable Cobra Ultralight Sunday bag includes a top grab handle to increase the convenience of removing your bag from the trunk of your vehicle.
In conclusion, if you don't carry a full set of clubs and are looking for the features of a standard bag, it is worth inspecting the Cobra Ultralight Sunday bag.
2. CaddyDaddy Ranger Carry Sunday Range Travel Bag – Best Budget Bag
Pros
Value for money

Quality durable materials

Padded opening for club protection

Plenty of storages space in 3 zippered pockets

Pockets are lockable

Full bag 1-year warranty
Cons
The quality materials make it heavier than many other Sunday bags
The Sunday Bag by CaddyDaddy is also great value for money. It is slightly heavier but under 3.5 pounds and is made from quality 1680 Denier Nylon.
This makes it more durable and comes with a good 1-year warranty covering the entire bag.
The top is wide and padded to give the clubs extra protection. This padding is great because it also means less noise as you walk.
This added protection also comes in handy if you travel with your clubs. You can carry up to 9 clubs in this bag. It has a molded base and a 5-inch rigid tube for stability and durability.
Another handy feature is that you can lock the zippers if you travel. This is ideal because you do not always want to lug your bigger bag through the airport.
There are 3 pockets, all with zippers and a towel ring. This gives you plenty of space for storage on such a compact bag.
The bag has a good handle, and the padded shoulder strap is comfortable and strong.
It is a great all-rounder at an affordable price that is well made and will last you many golfing trips.
For more affordable options, read about our best golf bags for the money in 2023.
3. Par3 Golf Lightweight Sunday Golf Bag with Stand – Best Lightweight Sunday Carry Bag
Pros
One of the lightest bags available

Straightforward to keep in a standing position for choosing your club

Perfect for mashie, Par 3, executive golf courses, and the driving range

High-quality lightweight materials

Good workmanship

Velour-lined valuables pocket

PAR3 satisfaction guarantee
Cons
No strap to carry over your shoulder

Some bags are less expensive

No choice of color
The Par 3 Golf Sunday bag is ideal for pitch, putt, and mashie courses but also good enough quality to be used on executive courses without feeling outclassed. It is also flexible enough to serve as a driving range bag. It holds enough clubs to ensure that you get a solid practice session
The stand will ensure you don't have to break your back to access your clubs. It is highly effective and keeps the bag stable for greater convenience and faster play.
The bag comes in black with white inserts and the name written in white on the side. It is a lightweight, well-constructed bag with a velour-lined pocket with premium stitching to carry your golf balls and to keep your valuables, phone and wallet protected.
There is ample space to carry a sufficient number of clubs for a casual round. There is no strap, but the handle is comfortable enough to carry the bag between shots and holes without becoming a burden.
Measuring 31 inches tall and weighing 1.95 pounds, the bag has a carry handle at the top end of the bag. The top opening measures 3.25 inches X 4.25 inches with a two-way divider splitting the opening into two separate areas to comfortably host between 6 and 7 of your clubs.
There are 3 pockets for storage, a mesh pocket below the handle, a velour-lined valuables pocket to the side of the mesh pocket, and an oversized ball pocket below the mesh pocket. The Duaflex stand system keeps the bag upright, minimizing your bending to select clubs.
While most people rave about this bag, a few were disappointed by the lack of a shoulder strap. It does, however, have a convenient handle.
Find a broader selection of products in our review of the best lightweight carry golf bags this year.
This is another popular well-priced bag if you want something super light to carry a few clubs. It will hold up to 8 clubs, but it is probably happier with 6 or 7.
They tend to stick together if you try to cram too many in. It is very light at only 2 pounds but has an opening of 4.25 inches.
The stand and strap work well and make using the bag fast and convenient.
5. Orlimar Pitch and Putt Golf Lightweight Stand Carry Bag – Most Durable Weekend Golf Bag
Pros
Great value for money

Very light at under 2 pounds

2 Compartments

Durable strap and handle

Sturdy retractable legs

Sleek design and a choice of colors
Cons
Some found the single pocket too small for everything they need to carry

If you try to carry too many clubs, the strap and handle will take the strain
This ultra-light and compact bag is perfect when you need a compact bag for a quick round or some practice at the range.
You can comfortably carry up to 7 clubs, and there are two compartments to keep them organized. At less than 2 pounds, it will not add much to your load while keeping everything protected and convenient.
It has a tough yet comfortable carry handle and a durable single shoulder strap.
There is a single accessory pocket to keep markers, tees, pencils, and balls. The retractable legs are strong and effective.
This bag is not only light in weight but also very easy on the wallet and is one of the most value-for-money lightweight golf bags on the market.
While the compact nature will not suit all golfers and every situation, it is a popular option for beginners and many more advanced players who want something light and nifty to take around the course.
This is a handy compact bag to have as part of your collection. The cost is reasonable, so you can keep it for when you need a really compact solution for a few clubs.
You cannot carry all your clubs, as you would expect from a Sunday bag, but it is great for folding away for use when needed.
It is also popular with juniors or beginners that will not need to carry the full arsenal of clubs.
It is great if you travel and might need to sneak in a game of golf or just want to hit a few balls.
It is well made from durable polyester, so it will not fall apart after a few rounds. The strap has good padding, so it is comfortable to carry, and there is a handy side handle.
The bag has 2 zippered pockets and one mesh pocket, giving you enough room for all you might need to carry.
When not needed, it is collapsible so that it can be folded up compactly for easy storage. When in use, the stiffening rod will ensure it keeps its shape as you use it. It is happy with around 6 clubs.
7. Tourbon Vintage Carry Bag – Best Vintage Sunday Stand Bag
Pros
Quality leather and canvas material

Padded strap cushions your shoulder

Foldable to store away easily

Capable of carrying a 14-clubs

It contains pockets to store balls, tees, and valuables
Cons
Expensive for a Sunday golf bag

It does not include a stand
If you are a traditionalist, you should appreciate our final pick of the Best Sunday Golf bags. The Tourbon Vintage Carry Bag is crafted from canvas and leather to deliver the appearance of a golf bag from 1800s Scotland, minus the tartan embroidery.
The Vintage Carry bag features a three-way divider that carries a set of modern-day clubs. However, the lack of water resistance will lead to soaked grips if you get caught in the rain.
Furthermore, Tourbon added a padded strap to deliver optimal support to your shoulder. And finally, the bag folds up easily, allowing you to store it away anywhere, while accompanying pockets provide space for balls, tees, and valuables.
In summary, the Tourbon Vintage Carry Bag is ideal for the traditionalists, who appreciate equipment reminiscent of days past. But, remember that the lack of waterproofing means it is better suited to warm conditions.
8. PXG Sunday – Most Spacious Sunday Golf Bag With Stand
Pros
Optimal storage space

Durable stand legs

Water-resistant material

2-way top to keep your clubs separated 
Cons
It costs more than your average stand bag for a complete set of 14-clubs.
The PXG Sunday bag tops our list of spacious Sunday carry golf bags with a 2-way top and 6 pockets for increased storage. This level of comfort and luxury comes at a price, making this product more expensive than select stand bags with 4, 5, or 6-way tops.
However, the investment is worth it if you frequently hit the range or play pitch and putt courses. The added space allows you to store your personal belongings, balls, tees, and apparel. This contrasts with other Sunday golf bags that offer limited storage space for your wallet, phone, and refreshments.
Furthermore, the combination of nylon and polyurethane bolsters the bags' water-resistant qualities. That keeps your grips and shafts dry in wet conditions. Plus, the material increases the durability of the golf bag.
Added to this PXG Sunday bag are two sturdy carbon fiber stand legs, which keep your bag upright. This enhances the bag's stability, saving you the hassle of resting it on the ground while practicing or in-between shots.
Overall, the PXG Sunday Carry bag offers exceptional comfort and luxury. This is worth looking at if you demand additional storage space from your weekend golf bag.
9. Champkey Stand Bag – Best Sunday Golf Bag With A Stand
Pros
Sturdy handle grip

Padded strap

Sturdy stand base

Two side pockets

Exterior cup holder to secure your bottle
Cons
It only fits between six to eight clubs

The two storage pockets are not spacious enough to store apparel

The bag does not include a cover
The Champkey stand bag is one of the lighter Sunday constructions on the market, weighing 1.95 pounds. However, this lightweight design comes with sacrifices. It does not possess sufficient storage space to carry a 14-clubs.
Therefore this bag best suits players looking for a tube to carry to the range or around a par-3 course.
On top of its lightweight design, the Champkey stand bag features a sturdy handle for a hassle-free lift and a sturdy stand base. The stand base enhances the bag's stability to prevent you from placing it on the turf between shots.
Furthermore, a padded strap increases your comfort and reduces the risk of rashes or damaged skin. Finally, two storage pockets allow you to keep your valuables, tees, and balls.
In conclusion, the Champkey Stand bag is not ideal for those who wish to carry a full set of clubs. However, its lightweight construction, comfort, and stand feature make it an option for those who spend most of their time on the range or a pitch and putt course.
10. Flymei Sunday Golf Bag – Best Travel Pencil Bags
Pros
Detachable shoulder strap

Water-resistant

Works well as a travel bag

Foldable bag to store away in tight spaces

Affordable
Cons
It does not feature a stand

A soft-shell bag can damage easily if you check in for a flight

When it is carrying too many clubs, it becomes top-heavy, and they slide out
The Flymei Sunday Golf Bag is uniquely shaped to cater to eight to ten clubs, ideal for those part of the half-set club. The lightweight construction makes it easy to lift and carry around. And the water-resistant material repels rain to keep your bag and clubs dry.
Added to its lightweight construction is a soft shell, foldable material that allows you to fit it into your luggage without the clubs. Plus, a detachable padded shoulder strap adds cushioning to your blades to optimize your comfort during the round.
Finally, there are only two available pockets on the bag to store your valuables and balls. However, you may want to keep your wallet and phone in your pants pocket to save space for tees, pitch markers, and balls.
In conclusion, the Flymei Sunday Golf bag best suits players looking for an option to carry their clubs to the range or around the mashie course. But, if you don't use 14-clubs, you may find that this Sunday bag caters to your every need.
11. Big Teeth Sunday Golf Bag – Best Looking Sunday Golf Bag
Pros
Affordable

Waterproof material

Available in seven different colors

The padded shoulder strap prevents rashes

Two pockets to store balls, tees, and a phone or wallet.
Cons
It does not have a stand

Insufficient storage space for apparel

Not suitable for use on a standard golf course
The Big Teeth Sunday golf bag is right up your alley if you appreciate colors. This affordable bag is sold in seven colors and stands out like a sore thumb among the dull designs of its competitors.
Not only does Big Teeth stand out with their colorful bags. They also employ foldable waterproof material that shields your clubs and valuables from the rain and is easy to store away. This Sunday bag also features a single padded strap to cushion your shoulder and prevent a rash.
Finally, the bag includes two zipper pockets for tees and balls and a wallet or phone.
Overall, the Big Teeth Sunday Golf Bag is an affordable option for those who play in high rainfall areas. The waterproof material repels the rain and ground moisture to keep your grips dry.
If you prefer traditional designs, look at our minimalist golf bag buyers guide.
What to Look for in a Sunday Golf Bag
It is necessary to consider the factors important to you to select the Golf Bag that suits your needs and style best.
Weight
It is pretty clear that you do not want the bag to be heavy. Remember that a lighter weight often means a bit of a sacrifice on other features such as durability or storage space.
Size
These bags are intended to be small and compact. Some people will be happy with a bag with 6 or 7 clubs, while others might want one with more capacity.
Dividers
Having 2 or 3 dividers will help keep your clubs organized and make them easier to take in or out of the bag.
Strap
This is an important element to look at. You want one that is comfortable, practical, and durable. The same applies to handles.
Pockets and Storage
Many of us have gotten used to the huge amount of storage space in the big cart bags, but it is not all that hard to adapt. It just requires a bit of planning and getting used to. If you need to carry a few items, consider storage space and pockets.
Stand
Many people are happy to go without a stand for this type of bag, but for others, this will be a nightmare. Consider your needs and choose the one that will work best for your style.
Durability
Whether you use this bag once a week or yearly, you want one that will last. Look at the durability of the materials used and the quality of workmanship.
Price
Sunday golf bags range in price from very affordable to moderately priced. Determine your needs and consider how often you will use the bag to establish your budget. Don't go for a very low-budget option, as it will probably only last you a few rounds of golf, even if you do not plan to use it often.
Travel-ready
Some propel like to use these bags to travel, which is a great idea. If this is the case, look for one with additional protection. A padded cover is great for travel, and lockable zips might also come in handy. Either way, it will be easier to transport a Sunday Golf Bag than the average bag.
Here are some tips on traveling with your golf clubs.
While Sunday Golf Bags might not be for everyone or every day, it is clear that they do have a lot to offer.
Why Do They Call It A Sunday Bag?
According to the company Sunday Golf, one must dig through the archives to discover its etymology.
If golfers felt like teeing off on a Sunday, they needed to carry their clubs since the caddies had the day, adhering to the Sabbath. Therefore, golfers would fill their bags with a limited number of clubs to reduce the mass on their shoulders.
Although Sunday bags are not practical for 14-clubs, they are ideal for trips to the driving range or on par 3 courses. That is because you require a limited number of sticks.
FAQ
Which Clubs To Put Into A Sunday Bag?
The design of a Sunday bag performs the best with eight to ten clubs. At least according to a survey conducted by Golf.com's Jonathan Wall.
Although you can fit 14-clubs in higher-end Sunday bags, they tend to jam. That becomes problematic when removing clubs or placing them back in the bag before and after each shot.
The most common setup in a Sunday bag includes two kinds of wood, one long iron, two mid-irons, a short iron, a wedge, and a putter.
How Many Clubs Fit Into A Sunday Bag?
As I mentioned, you can fit all fourteen clubs into a Sunday bag. However, in my experience, they perform optimally with eight to ten clubs. Besides the fact that a full set may jam inside, it renders the bag top-heavy and can lead to your clubs sliding out while walking.
Is A Sunday Bag Worth It?
Yes, a Sunday bag is worth it. These bags are compact and easy to lug around. It also allows you to focus on a specific area of your game. The lack of storage space means you need to choose your clubs wisely. I believe this helps you practice with a purpose.
Golfers on a budget may prefer removing unwanted clubs from their main bag before journeying to the range. Although this is an option, you are still left with a bulky, heavy bag to lug around. 
Can You Fit 14 Clubs In A Sunday Bag?
No, and if you try, they do not fit seamlessly. Some clubs may stick out higher than others. Sunday bags are built to store a limited selection of clubs, which is why they are not commonly seen on the golf course.
Why Is A Sunday Bag Called A Sunday Bag?
Like other golf legends, historians suggest that the term Sunday bag originated in Scotland. The Church of Scotland dictated that Sunday be observed as the day of the Sabbath. 
As a result, no individual worked, including caddies. Therefore, individuals who teed off on the holy day needed to carry their clubs. Therefore, the idea for a lighter golf bag design was born. This makes it easy and comfortable for golfers to carry their golf clubs.
Should You Use A Sunday Golf Bag On A Full-Size Course?
No rule prevents you from using a Sunday golf bag on a full-size golf course. I have done this in instances where I was purposefully playing with less than a full set. However, if you wish to carry 14-clubs, a Sunday bag is not desirable. Plus, they feature less pocket space to store your personal belongings, balls, tees, and apparel.
How Do I Know What Type Of Sunday Bag To Buy?
Think about the features that are most important to you? Is storage space top of the list, or do you want a stand on your bag?
Once you have these answers, think about your budget. Now, use those answers to guide your decision. This is the best way to find an affordable bag with your desired features.
For example, if a stand Sunday bag with a 2-way top is most important to you, find one with those features within your budget. Golfers seeking a stand Sunday bag should consider the Cobra Ultralight. Conversely, if budget tops your list, then the affordable Big Teeth Travel Pencil Bag is worth looking at.
What Is A Pencil Bag?
A pencil bag is more compact than a standard golf stand bag. It is round in design and is built to provide a lightweight product fit to hold a limited selection of golf clubs. You can use a pencil bag around par 3 courses or take it to the driving range.
Can You Use Sunday Bags At The Driving Range?
Yes, you can absolutely use Sunday Bags at the driving range. This is the place where I am most likely to be spotted with a weekend bag. 
Another common place where you will see pencil bags is on pitch and putt courses. It does not make sense to carry your whole bag when you only require wedges and a putter. Shorter hitters may add an 8 or 9-iron to the equation to cover the longer holes.
Conclusion Of The Best Sunday Golf Bags
That concludes our review of the best Sunday golf bag. The Cobra Ultralight Sunday bag was the clear winner of this contest for three reasons. The first, it offers a double shoulder strap to increase your comfort during your round. Secondly, it features a stand to increase stability and save you from placing it on the ground between shots.
Finally, it offers more storage space than any other bags featured on this list.
Therefore, if you are in the market for a new carry bag, it is worth taking a closer look at the specs of the Cobra Ultralight Sunday bag.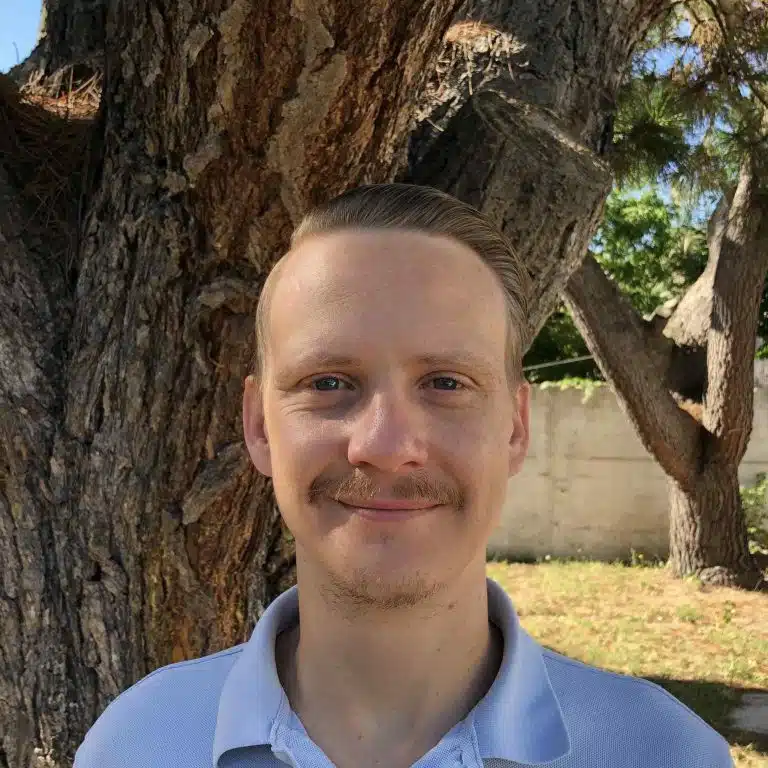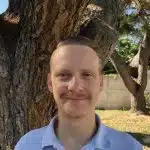 Matt is a seasoned golf equipment writer and sports fanatic. He holds a Postgraduate in Sports Marketing and has played golf for over 28 years.