Finding the best clubs for teenagers can be challenging. Selecting the golf set that they will be using in this trying time. Teens grow so quickly it may be difficult to invest in expensive clubs. But at the same time, you don't want cheap clubs, so your kid will never reach their early potential. But don't worry; read on to learn about high-quality clubs that won't break the bank.
Here are the 12 best golf clubs for teens:
Strata Complete Set – Best Overall Golf Set For Teenagers
Lazrus Premium Golf Irons – Best Budget Set
Wilson Women's SGI Set – Most Forgiving Golf Clubs For Teenagers
Wilson Teen Set – Best Set For Early Teens
TaylorMade SIM Max – Best Irons For Late Teens
Callaway Rogue, Rogue Pro, and Rogue X
You won't want to waste money on a quality set that junior outgrows in a year. Yet your kid may not enjoy golf if he or she doesn't get the right set. If you read on, I think you will find a great set that fits your budget and quality standards.
Let's dive in!
Featured Golf Clubs for Teens
Best Overall Set
Best Budget Set
Most Forgiving Set

Callaway Strata Complete Set

Lazrus Premium Golf Irons

Wilson Women's Complete Set

Pros

Covers your long, mid and short game

The set comes with a sand wedge

Forgiving clubs

Deliver a high launch and straighter shots

Includes a lightweight stand bag

Affordable price tag

High launching clubs

Produce straight shots

Encourage soft landings

Forgiving

Forgiving

Affordable set

Covers the long, mid and short game

High ball flight

The lighter construction helps to accelerate swing speed

Cons

The longer shafts may not suit players in their early teens

It does not include long irons, for players who dislike hybrids.

No driver, fairway woods, putter, bag

Reduced workability

The shaft length may be too short for older teenagers

The shaft may be too flexible for faster swinging teenagers

Price Score

91.3

96.5

94.9

Set Composition

95.4

85.1

89.3

Distance

91.6

90.2

89.8

Forgiveness

93.1

94.8

95.7

Rating

4.5 Stars

4.5 Stars

4.5 Stars
Why You Should Trust Us
Our team spends thousands of hours trying out and researching golf equipment to help you take your game to the next level. Here's our product review process.
How We Reviewed These Products
Golfspan only shares equipment and brands we trust.
I started Golfspan years ago after a 15-year career instructing and coaching golfers, and I meticulously researched and reviewed each of the golf club sets below. Following this, an editor combed through all the information to ensure it reads well and is factual. We also regularly review our content as the market changes to bring you the latest in golfing gear.
For this post on the most product, we considered the following criteria:
Forgiveness

Cost

Spin

Feel

Sound

Appearance
12 Best Golf Clubs for Teenagers
Pros
It covers your long, mid, and short game

The set comes with a sand wedge

Forgiving clubs

Deliver a high launch and straighter shots

Includes a lightweight stand bag
Cons
The longer shafts may not suit players in their early teens

It does not include long irons for players who do not like hybrids.
The Callaway Strata Complete set tops the charts as the overall best golf clubs for teenagers in 2023. Thanks to the composition of clubs and the distance and forgiveness they provide. It's technically built for women, but the smaller sizes work great with teens. 
This set includes a driver, 3-wood, 4, and 5-hybrid to cover all the distance gaps in your long game. The least lofted iron is a 6, followed by a 7, 8, and 9. In addition, Callaway added a pitching and sand wedge to help youngsters conquer their short game. 
A mallet head putter and a lightweight stand bag are clapping off the set.
The strongest lofted club in the set is the 460 cc forged driver that sports an expanded sweet spot, aerodynamic head, and low CG. 
That means that it is easy for a teen to swing and has forgiveness. It goes far and straight, even when catching the ball off the heel or toe. Plus, it promotes high, straight launches to help youngsters find the fairway more.
Like the driver, the 3-wood is forgiving and easy to launch. It can be an alternative to the big stick when your tee shots are offline. The hybrid provides optimal turf interaction for a cleaner strike from any lie. As a result, the ball launches high and lands softly for increased control on approach.
Callaway's engineers employed high-flight technology in the irons to make launching them easier. That leads to optimal carry distance and shot-stopping control into the green. Like the irons, the wedges contain the same technology. As a result, they deliver increased spin on short-game shots.
Furthermore, the set includes a mallet putter with an alignment aid. The alignment aid ensures that youngsters aim at the target line, while the heavier head provides an enhanced moment of inertia (MOI). When missing the sweet spot, the face still generates sufficient topspin, delivering consistent distance control.
Finally, the set includes a lightweight stand bag that is easy to carry and offers ample storage space.
Ultimately, the Callaway Strata Complete set is ideal for those in their mid to late teens. The longer shafts and forgiving nature offers a smooth transition from junior to senior clubs. 
Rating: 4.5 Stars
Pros
Affordable price tag

High launching clubs

Produce straight shots

Encourage soft landings

Forgiving
Cons
No driver, fairway woods, putter, or a bag

Reduced workability
Mom and Dad, if your teenager is desperate to get into golf, but your finances are stretched, this category is for you. The Lazrus Premium Golf Irons are the best budget set for 2023. They are significantly more affordable than most premium brands, but they offer as much forgiveness and distance.
These irons aim to deliver a high, straight shot and a soft landing for improved control on approach. Plus, they generate optimal spin and forgiveness to enable the player to hold more greens. 
The strongest lofted club in the set is a 4-iron with 22 degrees, while the weakest is a 45-degree pitching wedge. 
One downside of these clubs is that the straight ball flight reduces workability, meaning teenagers cannot shape their shot. However, if your teenager can induce a draw or a fade, you may need to look at players' distance irons or blades.
The other con is that the set does not include a driver, putter, fairway woods, or a bag. If your teen already owns those items, then you have no problem. However, if they need a complete set of clubs, refer back to the Callaway Strata set.
Overall, the Lazrus Premium Golf irons offer great value for money and are forgiving. Therefore, they are ideal for those looking to save a few pennies.
Rating: 4.5 Stars
Pros
Forgiving

Affordable set

It covers the long, mid, and short game

High ball flight

The lighter construction helps to accelerate swing speed
Cons
The shaft length may be too short for older teenagers

The shaft may be too flexible for faster-swinging teenagers
Some teens struggle to transition from junior clubs to seniors because of the shaft's length, weight, and flex. As a kid, I overcame this by using ladies' clubs. Their lightweight, short shaft and supreme forgiveness made increasing swing speed and optimizing distance easy.
The Wilson Women's Golf Set claims the title of the most forgiving golf clubs for teenagers this year. Each club contains low CG and a wide sweet spot from the driver to the sand wedge. As a result, they produce consistently high and straight shots, even on off-center strikes. 
The set consists of an oversized forgiving driver. Plus, an easy launching fairway wood and hybrid. The set has four irons: 6, 7, 8, and 9, along with a pitching and sand wedge.
In addition, the set contains a semi-mallet putter with an alignment feature to keep you on target. Plus, the lighter mass of the putter delivers superior feedback and feel at impact. Finally, the set includes a comfortable bag to carry around 18 holes.
In conclusion, if you want to make golf as easy as possible for the teenager in your life, the Wilson Women's set is worth considering.
Rating: 4.5 Stars
Pros
Affordable

Includes an entire set of clubs

Increased forgiveness

Promotes straight shots

The clubs come with a lightweight carry bag
Cons
Potential distance gap issue between the driver and 5-wood
A regular set may be too long or heavy if your child is in their early teens. This category focuses on the best set for golfers in this age group, and the best option is the Wilson SGI Teen Club.
Not only is this entire set priced affordably, but it is also packed with game-improvement technology. That means that your teenager enjoys forgiving clubs that will fight to keep them in play, even when they strike the ball off-center.
Wilson suggests the stiffer, longer shafts best suit those 63 to 68 inches tall. The set includes a 10.5-degree, easy launching, and forgiving driver, followed by a 5-wood. That means that there could be a distance gap issue. However, nothing major for a teenager.
The next strongest lofted club is a 5-hybrid, which replaces the long irons, then a 6, 7, 8, and 9-iron. Then comes a pitching and sand wedge for superior short-game control and a half-mallet putter that offers a superb feel and acoustics at impact.
In summary, the Wilson Teen Set caters to those who stand 63 to 68 inches tall and are in their early teenage years.
Rating: 4.5 Stars
Pros
Promotes superb distance

Optimal forgiveness

Generates explosive ball speed

Encourages straight shots

Improved feel and acoustics
Cons
It is not a full set

Limited workability
The final category of the best golf clubs for teenagers in 2023 focuses on older teens. These players have graduated from teenage clubs and are searching for a set of men's game improvement irons.
The TaylorMade SIM Max blew their opponents out of the water when it came out. All thanks to their all-around performance. Explosive ball speed, forgiveness, and accuracy are why it claims the top spot.
The SIM Max iron set starts with a 5-iron and runs down to a gap wedge. Each iron includes Speed Bridge technology which enhances the stability of the clubhead at impact for improved MOI and consistent ball speed.
Moreover, these irons contain an Echo Damping system which absorbs torrid vibrations at impact and delivers a smooth feel, even when you mishit your shot.
The engineers at TaylorMade weren't done yet. They further boosted forgiveness by inserting a Speed Pocket. It increases the flex of the face, enabling it to combat high and low-face strikes. Therefore it generates rapid ball speed for consistent results.
Finally, Inverted Cone Technology (ICT) increases the sweet spot. That reduces sidespin, which can onset a slice or a hook.
Ultimately, the TaylorMade SIM Max irons deliver forgiveness, accuracy, and distance. What more would you want for your teen?
Rating: 4.5 Stars
Unless Junior grows as fast as a bamboo tree with broken ground, the Precise Teenager Complete set will last several years as it is suitable for golfers between 5'0″ and 5'8″.
Being a complete set, Junior will reap the benefit of being able to attempt all the shots in the training videos that he so adores.
All woods have 100% Graphite Shafts and irons have True Temper Steel Shafts. The standard length for the driver shaft is 43 inches.
This comprehensive set consists of the clubs as set out below and should enable Junior to get as close as possible to the adult experience.
One Titanium driver
One Fairway wood
One Hybrid
Four irons ranging from 7-iron through to pitching wedge
One Stand-bag
Three head covers
Performance
The lightweight construction of the set will assist junior golfers by adding to their swing speed. In addition to being lightweight, the clubs are extremely durable and forgiving. This is a great combination for someone growing their experience of golf.
Although lightweight, the irons have sufficient weight to provide a solid feel but are not too heavy for average-strength teenagers to struggle with.
The standard putter has a good combination of markings to assist with alignment on the greens.
The first set that we will look at is the P790 which is aimed at the game improvement market and is used by all levels in many levels of tournaments.
The hollow body design is filled with "speed foam" that enhances the forgiveness provided and generates exceptional distance. MoI improvement in the 3-iron through 7-iron is because of the tungsten weights placed on the inside of these irons. TaylorMade Speed Pocket technology enhances the trampoline effect of the face for increased distance.
Color combinations of matt chrome or black PVD finish. The black PVD finish clubs come with color-coded black shafts that provide visions of the Black Knight.
Featuring an all-new Cap Back design, the TaylorMade SIM2 Max irons utilize a multi-material construction that has been engineered for the sole purpose of superior game improvement.
For a junior who is rising through the ranks of golfing ability, it would be tough to find a set of irons that is more accommodating to their improvement. These clubs are not only fast but exceptionally forgiving.
This is largely due to the Thru-Slot speed pocket, which essentially expands the sweet spot to deliver more consistently explosive shots.
In addition, the placement of the CG has been carefully optimized, ensuring a high-launching ball flight. Unlike most game improvement irons with an inherent right bias, each face of the SIM2 Max Irons has been specifically engineered to promote a neutral ball flight. This should greatly minimize the number of right misses, which can be all too common among game learners.
Perhaps best of all, these irons feel really great. The club heads have been given the ECHO Damping System treatment, which absorbs unwanted vibrations and provides a satisfying feel. It's common for juniors to feel discomfort with irons, but there should be no problems here.
The irons are available with both steel and graphite shafts. Go with whatever suits junior best; either way, these clubs have everything a young prodigy could need to fully realize their potential.
And now the jewel in the TaylorMade crown. The M3 / M4 range is targeted at the game improvement market but will make almost all categories of players very happy.
Aesthetically they are very pleasing to the eye and provide the golfer with and inspire confidence at first sight. Faster ball speed is achieved through a stiffer frame and a faster face built from the TaylorMade RIBCOR technology. Faster ball speed produces more distance, and this is no exception.  Forgiveness and distance are part of the package; no extra requests are required.
The head is larger than the preceding M1 irons but comes in at a lighter weight.
All the technology and research that has gone into the TaylorMade clubs comes at a premium but still well worth trying this out and investing in Junior's future.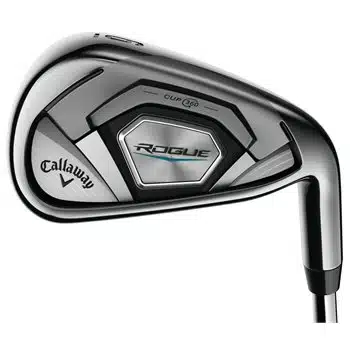 Pros
Good distance and carry
Forgiving
Sound is muted and solid
Soft responsive feel
Cons
There is a range of clubs under the Rogue banner that all have similar characteristics. The same 360 Face Cup as can be found in the Great Big Bertha and Epic irons, combined with the Variable Face Technology, provides excellent ball speed on contact.
Forgiveness on mishits is improved through the weight distribution provided by the tungsten weights in the head. Feel and sound are enhanced by the urethane compound, which provides more flex on the face.
The Rogue range makes it appear more aimed at the better player but still provides for excellent forgiveness. Golfers of any ability will benefit from the Rogue set.
A smaller and thinner topline on the Rogue Pro creates the look of a "players iron" that provides more workability and less forgiveness.
The Rogue X has longer and lighter shafts, creating stronger lofts. Neither of these will benefit teenage golfers.
As the Rogue W is primarily aimed at ladies and senior players, some teenagers with slower speeds will benefit from the ease of getting the ball into the air and extra distance.
11. Callaway Mavrik Irons
Pros
These irons are long, even on mishits
These irons are very forgiving, even on off-center hits
They have a solid, muted sound at impact that gives me a lot of confidence
These irons look great at address
Cons
These irons are not cheap, but they do offer a lot of performance for the price
Not as compact as some other irons
Not as good for high handicappers
Callaway's Mavrik range consists of the Mavrik, the Mavrik Max, and the Mavrik Pro. While advanced juniors with single-digit handicaps may be better suited to the Max or the Pro, most juniors will benefit much more from the game-improvement design of the standard Mavrik irons.
The clubs are packed with some of the latest and greatest iron technology. For instance, a Tungsten energy Core has been carefully placed for optimal weight distribution, with a CG that promotes an easy launch. This ease of launch will benefit juniors in learning how to best utilize their irons.
The club faces have been built using Artificial Intelligence. With this AI, Callaway has created a face architecture that's unique to every loft to produce maximum ball speeds across the face. This gives the irons excellent forgiveness, as decent distances can be achieved even on mishits.
Both steel and graphite shafts are available with this set. Many junior golfers benefit from graphite shafts, as they help to generate extra whip and thus distance. However, if a junior is already swinging faster and stronger than you, the steel shafts will probably be best for them.
They ain't cheap, but they're worth the investment if Junior is determined to push their game to the next level.
12. Cobra King Forged Tec
Pros
These irons are long, even on mishits
These irons are very forgiving, even on off-center hits
The sound and feel of these irons are great
The brushed steel finish and the compact head size make them look modern
These irons are still workable, despite their forgiving design
Cons
Pricey
The Cobra King Forged TEC irons are less forgiving than some other irons on the market, such as the Callaway Rogue ST Max
These irons are designed for golfers with moderate to low handicaps,
Want a set aimed at the advanced teenage golfer that can work the ball around the course? The Cobra King Forged Tec Copper irons are just for you. Playability does not sacrifice all the forgiveness.
Tungsten weights are placed in the heel for forgiveness, while the 4140-stainless steel face insert creates longer and straighter shots. Feel and sound is enhanced by using carbon fiber inserted into the face.
The Recoil 660 shaft that comes as standard will suit many teenage golfers.
Cobra has a set for all abilities and levels of competency and has even made single-length shafts available to suit more golfers. Cobra is a brand that has been around for many years and provides flexibility.
Selecting The Clubs, What To Look Out For

The first thing to remember is that the teenage years are a phase in life where many changes will happen, and the transition from child to adult means that the type of clubs you select now may be transitional but could become a longer-term fixture if you select wisely.
Dusting off an old set of clubs from your ever-growing collection, or a set that was inherited from gramps, may not be the ideal solution. There will come a time in the future when this can happen, just not right now.
What are the things to consider when acquiring a set that will provide Junior with the best opportunity to reach those lofty goals and fulfill his dreams of early retirement and the beach lifestyle?
Comfort Over Form
It is important for Junior to feel comfortable with the equipment to be utilized. Ensure that the shaft characteristics, grip, length, and flex are suited to their posture and height, making them feel comfortable at address.
Consider The Set Make-Up
Realize where Junior is in the development phase of his or her golfing career. Loading that bag with every club available in the pro shop may not be required.
Not only will it add weight to drag along, but it may not really be required to cover all distances. Another reminder, Junior is going to change rapidly in height and strength. Purchase what is required in the medium term, and replenish regularly as the height, strength, and ability increase. Ensure that the clubs that are adding weight to the bag will add to the enjoyment that will be experienced on the fairways.
Clubs To Consider Adding To Your Teen's Bag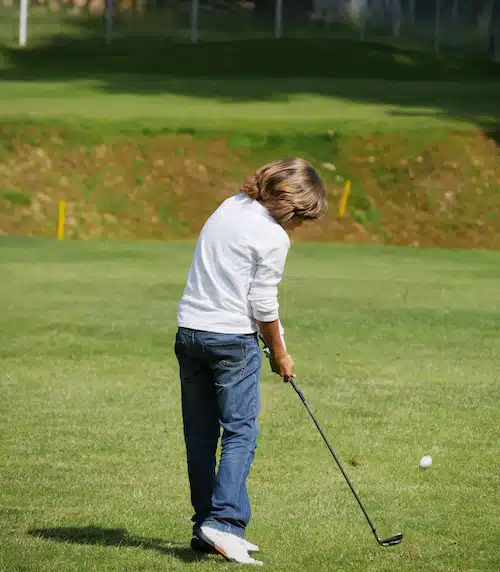 Lighter materials and enhanced aerodynamic features will assist greatly in producing greater clubhead speed and promote more enjoyment. The correct shaft flex, weight, and grip will add to hours of enjoyment rather than add to the stress levels.
Driver
Look at the largest head available and competition legal. All the assistance possible is required and will be appreciated. The current maximum is 460 cc, and most, if not all, manufacturers will have one available. If there is not one available in the brand that Junior has set his heart on, there is no harm in mixing brands.
Hybrids and Long Irons
Manufacturers have made the option of hybrids available for a substantial time now, and there is a great reason for this. Hybrids provide the best characteristics of both irons and woods. The lower center of gravity makes them easier to hit than long irons, providing more distance and accuracy. What more can a fast-maturing teenager want?
Irons
The wide-sole, cavity-backed irons provide you with a lower center of gravity for higher ball trajectory and increased distance.  Steer away from blade-headed clubs for now.
Look for clubs that deliver forgiveness but also provide excellent feedback through the hands and offer Junior the ability to improve on the workability side of his game.
Wedges
A good pitching wedge and a sand wedge are generally the minimum requirements.
There is no harm in adding a few additional wedges to the bag to entice a learning experience for a better result. A lob wedge may drive Junior to explore options around the green and become a magician shaving strokes off the score.
Putter
Alignment plays a major role in getting that white little ball into the bucket and reducing your scores. Junior still needs to master this difficult area of the game. Provide him with a mallet putter as the improved balance will increase confidence.
Conclusion
Pleasing a teenager will never be an easy task. Selecting a set of golf clubs that will make the game easier and more enjoyable is even more difficult. Combining the two can turn into a real nightmare.
We hope we have provided you with some guidance to lighten this heavy burden ahead of you. So many options are available, and a difficult selection process to meet Junior's exact requirements.
The premium manufacturers play in this space to prepare your teenager for club selection when they graduate to the big league.
As this stage is temporary and Junior is expected to outgrow the clubs within a few years, you must make a difficult decision based on your budgetary constraints and your dreams of early retirement based on Junior's progress into the professional ranks. If finances are of no concern, look to the premium manufacturers for the best clubs.
Our selection for the best teenage golf set is the Strata Complete Set. This is a highly affordable set and performs well while looking good. You might have to purchase a few additional clubs, and as the teenager improves, they might need to be upgraded, but they offer a great basic starting point for the aspiring teenage golfer.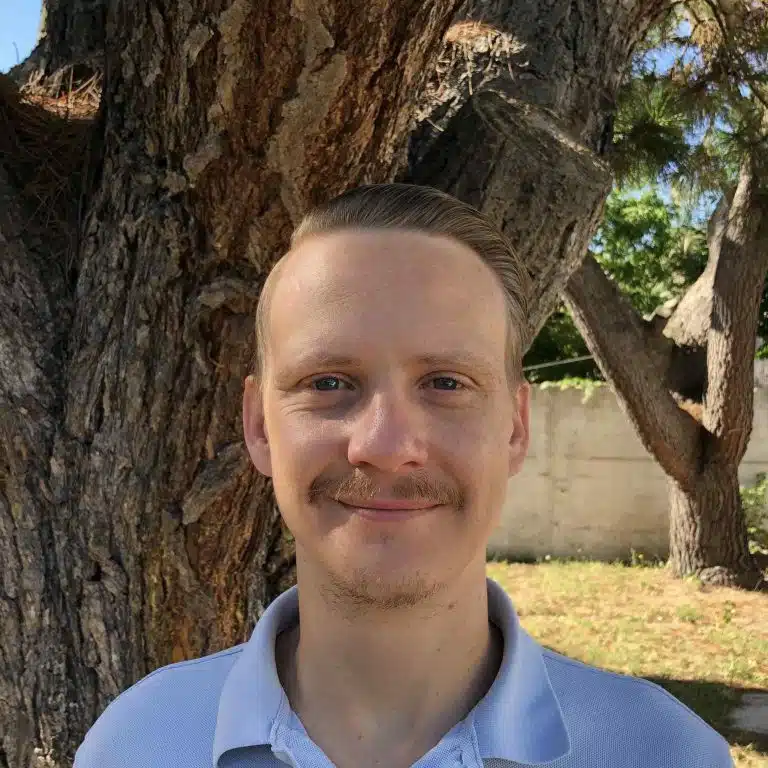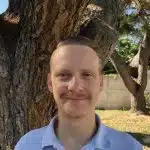 Matt is a seasoned golf equipment writer and sports fanatic. He holds a Postgraduate in Sports Marketing and has played golf for over 28 years.